Not all mobile games need to have breathtaking graphics, high-quality mechanics, and complex gameplay to become successful. Sena Arcade Puzzle Action Platformer is a perfect example of this.
Sena Arcade Puzzle is a puzzle game that is infused with adventure platformer gameplay. Players control Sena as she overcomes different platforms, traps, obstacles, and enemy creatures while collecting different treats along the way to unlock the door to the next level.
I've tried playing the game and here's how you can get through each level without difficulty while also knowing where to get coins, and more with my guide below.
Jump and Collect Treats
Make Good Use of the Bouncing Platform
Complete Each Level with Minimum Steps
The Game Becomes Progressively More Difficult
Watch an Ad, Get More Gold Coins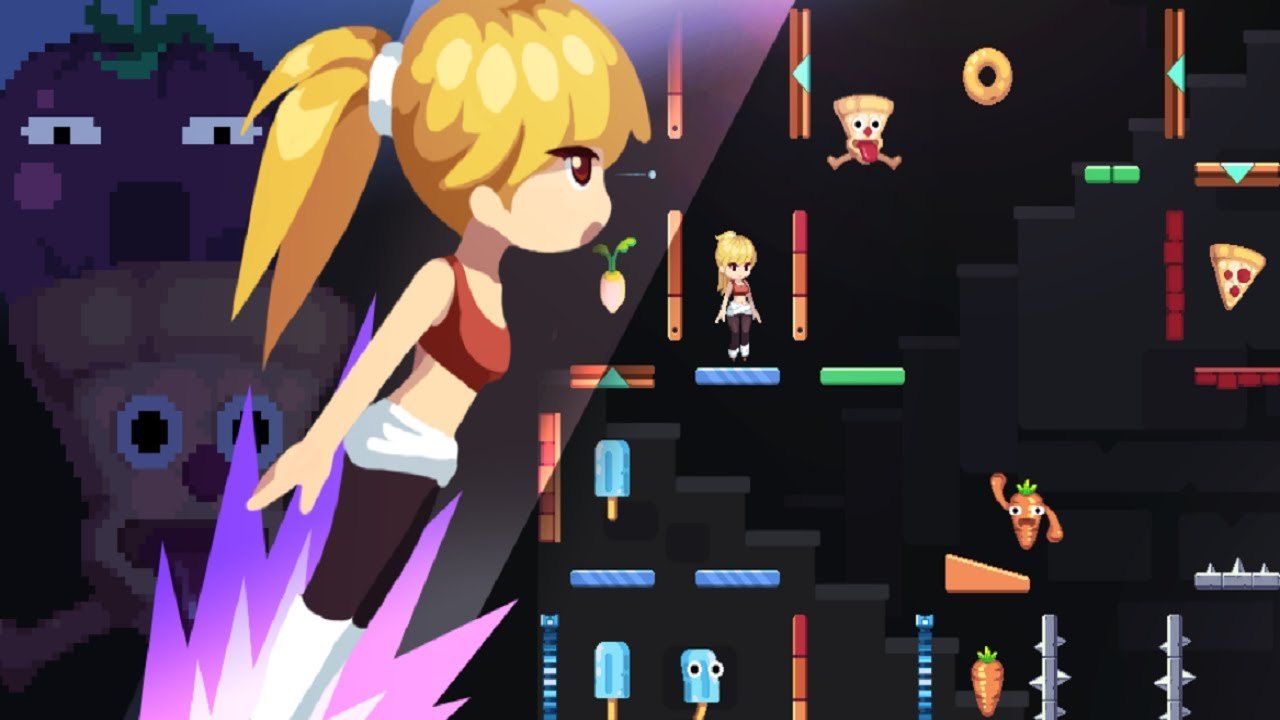 Jump and Collect Treats
Sena Arcade pretty much plays just like any other adventure platform game on mobile. There are not many complex mechanics involved in the game.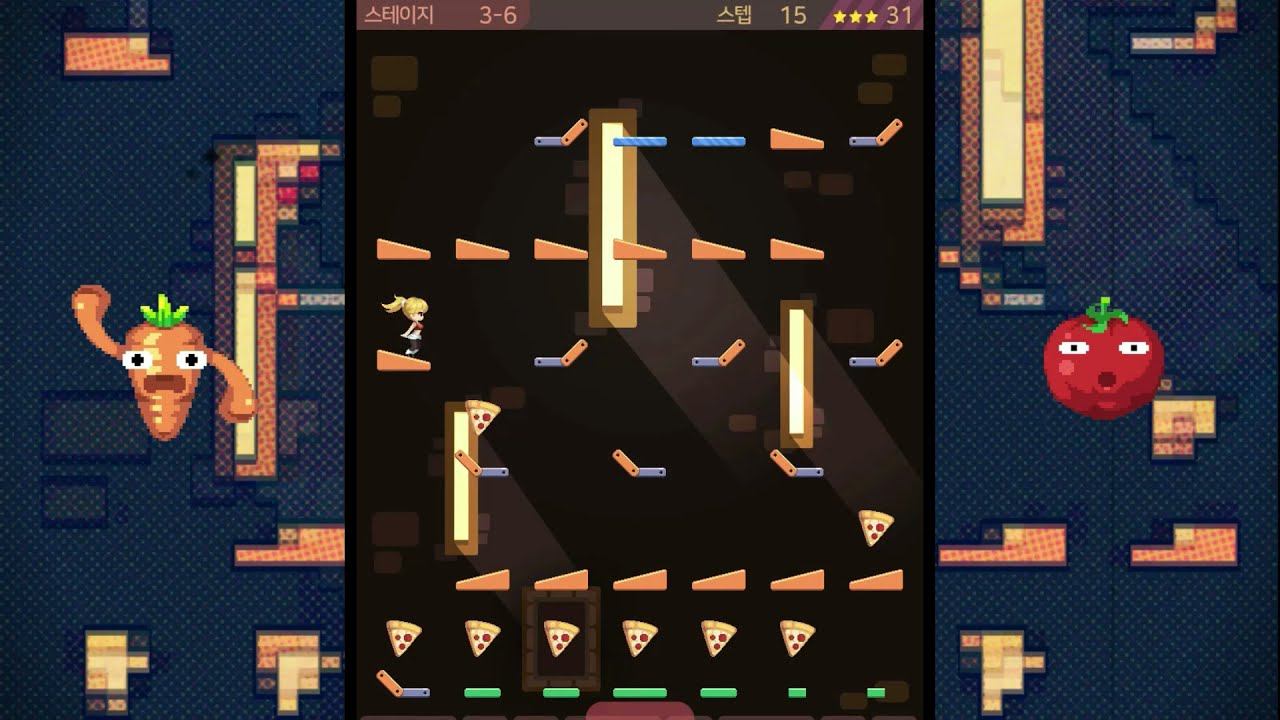 The ultimate goal of the game is to get to the end of each level while collecting treats along the way.
To go through the level, players must use the keys on the screen to get to the final platform. Tapping the up button would allow Sena to jump while tapping either the left or right button would direct her to jump in one direction and cross a platform.
Finally, tapping the down button would let Sena descend a platform and land on the one below it. Make sure to collect treats as much as possible so you get to earn a higher score after each level.
Adjust Your Controls
While the game does have a default control that you can always use, there were times when I had to adjust how I use the controls.
Those who are still adapting to playing mobile can try and change and adjust the controls through the game's settings option. There are different options and control formats to choose from so pick a format that you are most comfortable at and play the game accordingly.
This should allow you to be more well-adjusted to the controls so you'll have the best gaming experience possible.
Make Good Use of the Bouncing Platform
After playing a few rounds of Sena Arcade, I slowly took notice that each level presents different kinds of challenges for players. One of which is the placement of the treats that I need to collect.
There are some treats that can be collected by just passing through them from one platform to another. However, there are also treats that are quite difficult to get to.
I then noticed that there are also different types of platforms and one of which is the bouncing platform that acts as a trampoline. Use this platform to jump high up in the air to collect those treats that are very hard to reach.
There's also another type of bouncing platform found on the edges that allows me to bounce sideways to get to another platform.
Replay a Level to Get More Stars
Completing each level rewards me with gold coins which can then be used in other parts of the game. How many I earn is based on how I was able to finish each level.
Sometimes the game only gave me a few coins and I found out that the amount I earn depends on the star rating that the game gives after finishing each level. The lower the star rating, the less gold coins I earn.
Fortunately, I can always replay each level and make sure that I finish as quickly and flawlessly as possible to get the highest star rating. This will reward me with a lot of gold coins and a chance to get a perfect star rating. The only way to progress in this game is to get a good star rating as it unlocks more features.
Complete Each Level With Minimum Step
Here's a secret on how you can get the highest star rating in each level: try to finish a level by using as few steps as possible. At every level, your movement is being tracked by the game.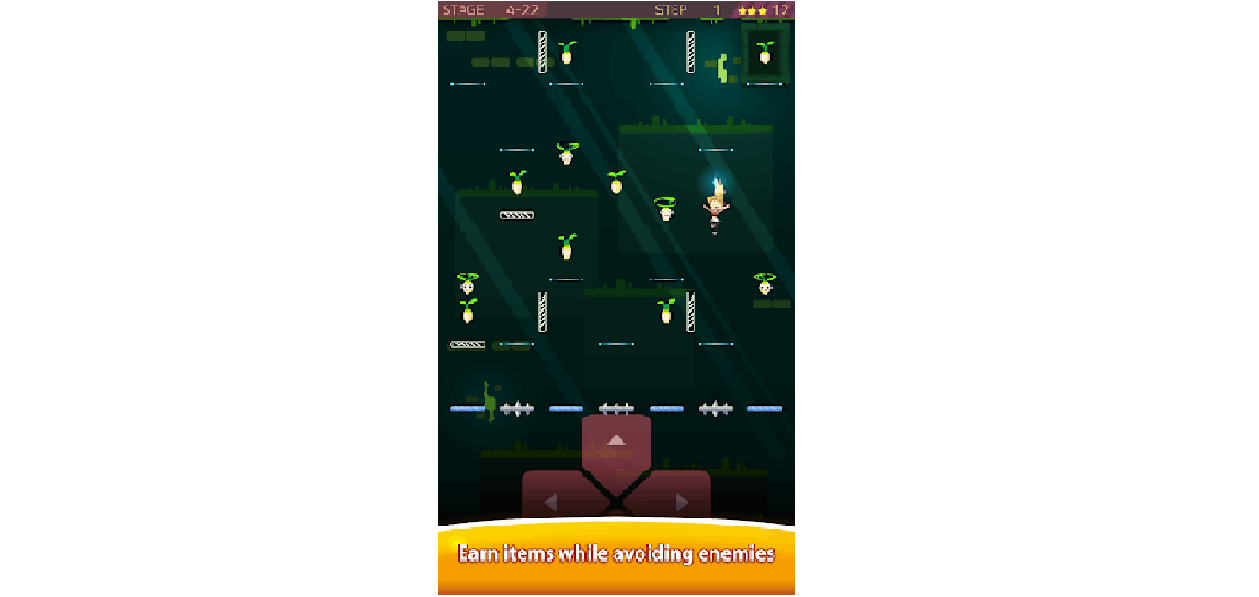 The more you hop around aimlessly within the level, the lesser your star rating will be. Try to make sure that every move you make counts by planning ahead.
Look at the entire map first and see which path lets you make the lowest amount of steps done.
Try to practice this in the early levels so you won't have any difficulties doing this in the later levels of the game where it becomes increasingly difficult to do.
Avoid Flying Critters
The game does fairly well at introducing me to the basic mechanics of the game. Ultimately, it is still a puzzle game disguised as a platform adventure game.
The early levels are good for helping players understand the rules of the game and allowing time to master these mechanics before introducing the more difficult levels. As soon as I was comfortable with the controls as well as the fundamentals of the game, the game introduced another adversary in the form of flying critters.
These critters are stationed in certain areas of the maze and they tend to go back and forth. Fortunately, they only move in a single pattern so it is quite easy to time them properly. Avoid these flying critters or you'll end up restarting the level.
The Game Becomes Progressively More Difficult
You may notice by now that as soon as you finish a few more levels the game becomes increasingly more difficult by introducing more adversaries and even more difficult traps and obstacles to go through.
In most levels, the game is quite simple but as you progress through the game, there are new obstacles such as spiked walls that make the game very challenging.
These adversities are there to test your wit and provide some challenges. As always, try to jump over these obstacles and avoid any encounter with enemy creatures.
The only advice that I can give to you is to visualize your path throughout the entire maze and see which route will get you to the end with as few steps as possible.
Try and Try Again
Many players would immediately get frustrated if they're not able to solve the puzzle on their first try. Don't worry about failing on your first few runs in the game. The best way to handle these challenging levels is to study each maze and how each obstacle, trap, and enemy creature work.
Map out your path before you even try to make a single step. And if you fail or get caught by a trap, try again but this time, go on another route and see how it works.
There's no limit to the number of times you get to replay each level so go ahead and exhaust all of your efforts in solving each level.
Watch an Ad, Get More Gold Coins
Apart from playing the game, there's also another way to get even more gold coins for you to use. There are four different options to choose from after I finish each level. One of which has a gold coin in it.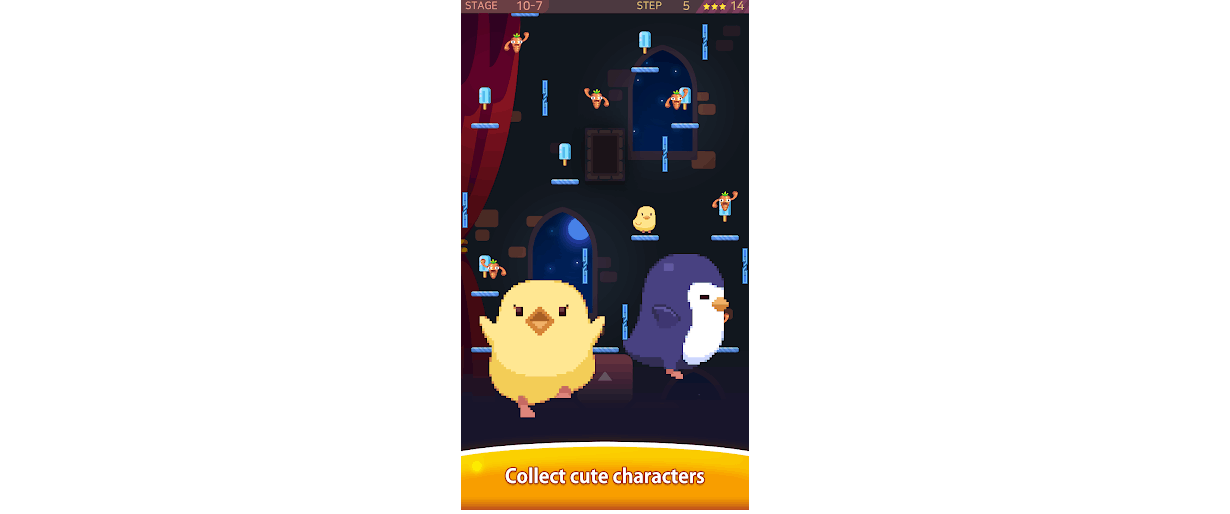 Tapping that option would allow me to watch an ad that would result in more gold coins for me to collect.
Don't worry too much about this option as the ads are non-intrusive to the gameplay.
You get all the benefits from getting the gold coins without affecting how you play the game so go ahead and take advantage of this option to get even more gold coins as possible.
Use Gold Coins to Replay or Fast Forward
Remember when I mentioned that there are four options to choose from after each level?
The other three options include going back to the previous menu and the other two allow me to either replay the level or fast forward to another level.
The last two options cost gold coins to activate so be sure to get those gold coins if you want to replay the same level to get the best star rating or fast forward to the next level where you get a better chance at getting more gold coins and a better star rating.
To Sum It All Up
Sena Arcade: Puzzle Action Platformer is a fun and easy adventure puzzle platform game that features good quality graphics and enjoyable gameplay. All you need to do to finish each level flawlessly is follow the steps mentioned above. Remember, gold coins are the key to success in the game so make sure to collect as many as possible.
Sena Arcade: Puzzle Action Platformer is now available for download on the Google Play Store for all Android devices. Search for it on the app store's search bar and click 'Install' on the app store's page to begin downloading.