The most popular puzzle game on mobile, Gardenscapes, offers a story-driven adventure where you are tasked to restore a neglected mansion and garden by solving puzzles at each level.
Little by little, you're able to buy items and decorate the mansion and garden while unlocking new areas to restore. There are still so many things to uncover behind the mystery of the mansion.
Learn more about Gardenscapes, how to play the game, how to earn free coins, and more in this guide.
Open Your Doors to Gardenscapes
Match More Than Three Puzzles and Unlock Amazing Rewards
Go on a Winning Streak
Don't Forget to Link Your Facebook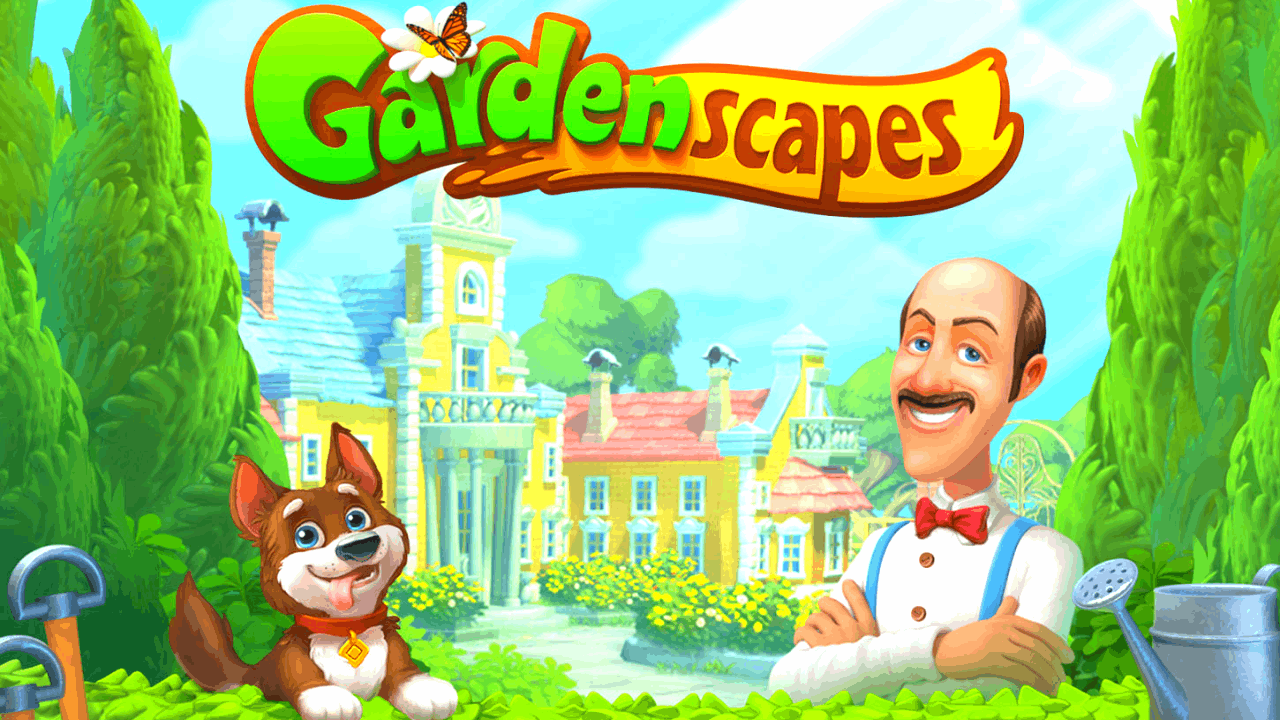 Open Your Doors to Gardenscapes
Gardenscapes is a match-three mobile puzzle game where you embark on a journey to help restore an old mansion and its garden to its former glory.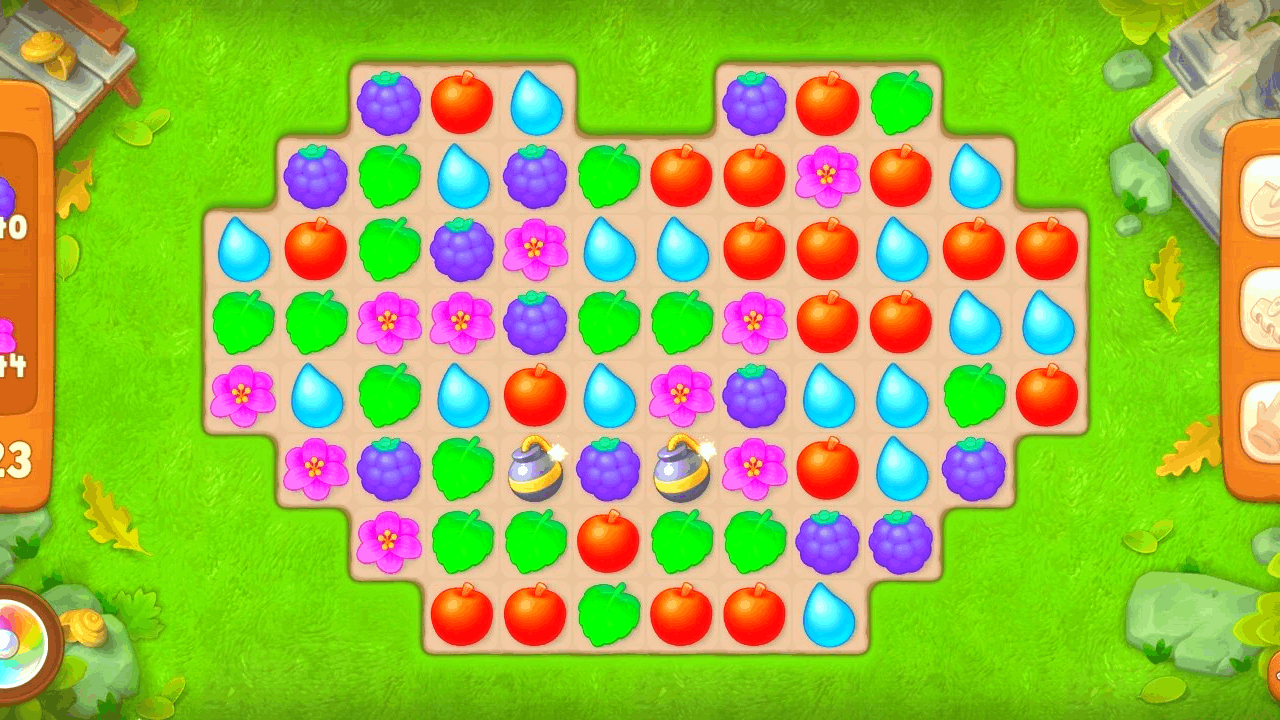 In the game, you'll be able to explore the garden and uncover different hidden secrets including the mansion owner's past.
Along the way, players get to earn coins as they complete different puzzles and use those coins to upgrade the mansion and the garden.
Check Out How You Can Download Gardenscapes
If you're interested in playing Gardenscapes, you can download the game from the Google Play Store and the Apple App Store. Search for the name of the app and tap "Install" or "Get" to begin the download.
Wait until the app is fully installed on your mobile device before you tap "Open" to launch it. You will be asked to log in using your email address or Facebook account before you can play the game.
Make sure you go through the tutorial to understand the basic mechanics of the game.
Match More Than Three Puzzles and Unlock Amazing Rewards
Gardenscapes' gameplay revolves around matching different puzzle pieces together. When you're able to match three puzzle pieces of the same color or kind, you're able to remove them from the board.
While it is a very basic principle in the game, you can always match four or more pieces together. Practice and master the art of matching more than three pieces together and you'll be rewarded for it.
Train yourself to look at the board before you make a move and spot different areas where you can match four or more pieces. Combo matches like these are very crucial in Gardenscapes as they will help unlock power-ups or boosters.
Use Boosters at the Most Crucial Times
Speaking of boosters, there are different kinds of boosters that you can unlock. Some of them destroy certain kinds of puzzle pieces while others simply remove different pieces from the board altogether.
Nevertheless, these boosters are great at helping you complete the levels much faster so you progress in the game a lot faster as well. While they are very common, it is best that you only try to use boosters when you're having a difficult time.
It is expected that certain levels will be more difficult than others so save your boosters for the tougher levels so you can get through them easily.
Go on a Winning Streak
Notice that when you finish each level, you'll get gold coins. The coins you earn depend on how fast and effective you are at clearing each level.
These coins are used to purchase different items to help renovate your mansion. You can even buy new furniture and other items to make the mansion and the garden look beautiful.
This is why it is important to learn how to get coins for free in Gardenscapes. The best way to get free coins without having to do anything aside from playing is to go on a winning streak.
The more wins you bag, the more coins you'll earn. It's a very simple yet effective tip that many players should know about.
Complete Tasks and Get to Earn More Coins
Each level that you play in Gardenscapes will have different sets of tasks involved. Check and read through all the tasks and do them while you're playing.
There are also some tasks outside of the game such as adding a certain item to the mansion which will reward you with even more coins.
Complete these tasks and soon, you'll find yourself stacked with coins to use for your new mansion.
Don't Forget to Link Your Facebook
There are a lot of ways to earn free coins in Gardenscapes aside from just playing the game. Notice at the start of the game when you log in, you're asked to either log in through your email address or Facebook account.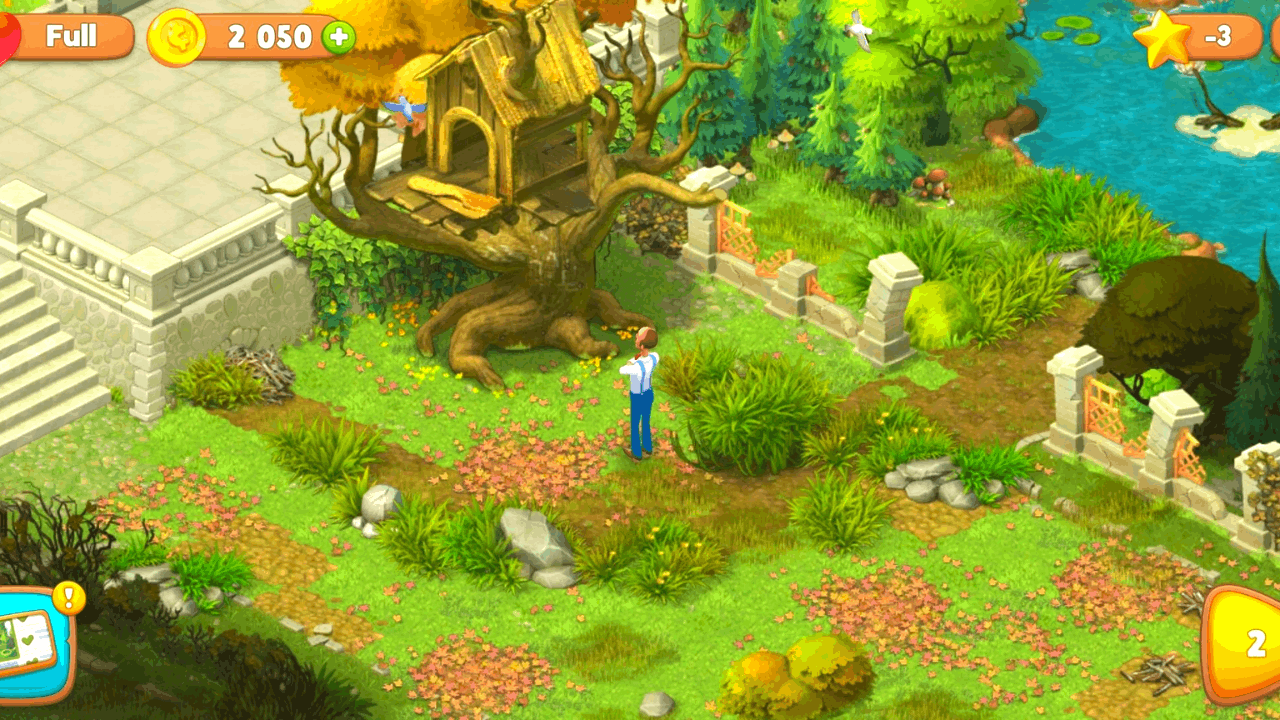 It is highly recommended that you log in or link your Facebook account to the game. This way, you'll get a bonus amount of coins to use for your mansion.
The main advantage of linking your Facebook account to the game is that you get to invite your Facebook friends to try the game.
If they're already in the game, they can also give you gifts for your mansion and garden along with coins.
An Alternative Source of Coins in Gardenscapes
Gardenscapes also has mini-games for you to enjoy if you want to take a break from solving puzzles. There are various mini-games to choose from and each of them is unique.
What's good about taking a break and playing these mini-games is that you also get to earn different prizes. Some of which are items and you guessed it, free coins.
Keep an eye out for these opportunities to earn coins even if they are not as high as the ones given in the main game. Most of these mini-games are very easy and repetitive so take advantage of them to earn more free coins in Gardenscapes.
Conclusion
Sometimes, you don't need to have a complex game play to make it entertaining. All you need is a simple puzzle game that you can play for several hours and enjoy every moment of it. This is what Gardenscapes is all about.