Hello Mobile Gamers, if you love sports cars and bored of Battle Royale games then here we are to put some speed in your life with top 5 mobile car racing games, which you can play with most upmost skills and expertise to become the top racer in the world.
Love drag racing then this is a game for you, a drag racing game with variety of cars with a decent level of graphics. A multiplayer online game in which you can compete with friends or anyone in world. You can also invite your friends, team up with them and win some amazing tournaments. There are also various brand cars such as Audi, BMW, Chrysler, Dodge, Ford, Jaguar, Mercedes-Benz, Nissan and much more which you can customize according to you by trading it's parts with other players. In this game you will find no premium upgrades, so it's all about your driving skills.
Another exciting game Rush Rally 3, which is developed by Brownmonsters Limited, in which you can compete with your friends with a 60fps support with day or night in rain or snow. As coming from very famous series it has over 72 new and exciting stages each with different surface types including snow, dirt, gravel and tarmac, with this you can also build your own garage and customize your car according to you. Being a online multiplayer game you can compete with your friends and you can also play it offline.
3. The Grand Tour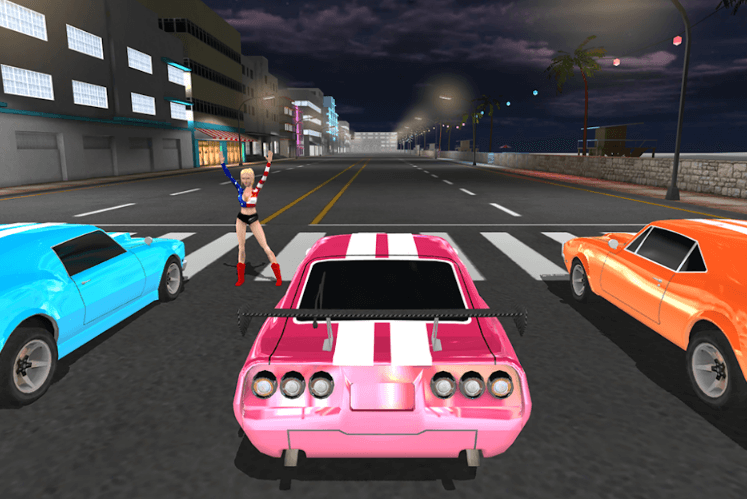 This game is developed by Butterflyware Games and a game based on high speed Muscle cars which will put you in adrenaline mode. This game will provide you excellent graphics with decent level of textures and detailed tracks. With amazing Muscle cars you can also customize them according to taste. So if you are a muscle car fan then you must give this game a try.
Game developed and designed by ZBOSON STUDIO'S, this is a game of realistic gaming stimulation as in this game you will get realistic sports car with realistic car sound. With the customization of your car you can also customize the character of the game, you will also see Realistic racing tracks including real locations. This game also provide various events in which you can win hundred of races, unlock racing suits, helmets, gloves and taste a real racing experience.
If we are talking about car racing games then this list would be incomplete without F1 racing, this game is developed by Codemasters Software Company Ltd. It belongs to F1 series, as you have already seen F1 games on PC and Consoles such as F1 2018, 2019 but now here it is on Android. This is an official mobile game of 2019 FIA FORMULA ONE WORLD CHAMPIONSHIP, featuring this season's teams, drivers, circuits and race helmets. This game will let you to challenge and compete against greatest drivers on planet including Lewis Hamilton, Max Verstappen and Sebastian Vettel .
Stay tuned with Mobile Mode Gaming for the latest Mobile Gaming News & Updates!