In early 90's EA Sports released Road Rash video game – one of the first attractive Bike Racing games at that time. It instantly synced with all the gamers and even today many mobile gaming companies are in a race to match the replica of the original game. Road Rash Riders by Million Games is one such attempt to the glorious game. Million Games have developed over 46 sports and racing games and so the replica of this game is a sort of advanced version of the original Road Rash with poor graphics.
The gameplay is just like any other bike racing game but a little different from the original one. Remember back then you had to choose a character from all those weird looking gangsters? Here in Road Race Rider, you have to choose a Bike. The first Bike is complimentary; for the rest of 60 other Bikes, you've to play. As you start the race, the main aim is to make other racers fall by kicking or hitting them – much like the original game. Not only that, but you also have to collect the money from the dangerous turning points in all the levels. This money can be utilized for purchasing the faster bikes.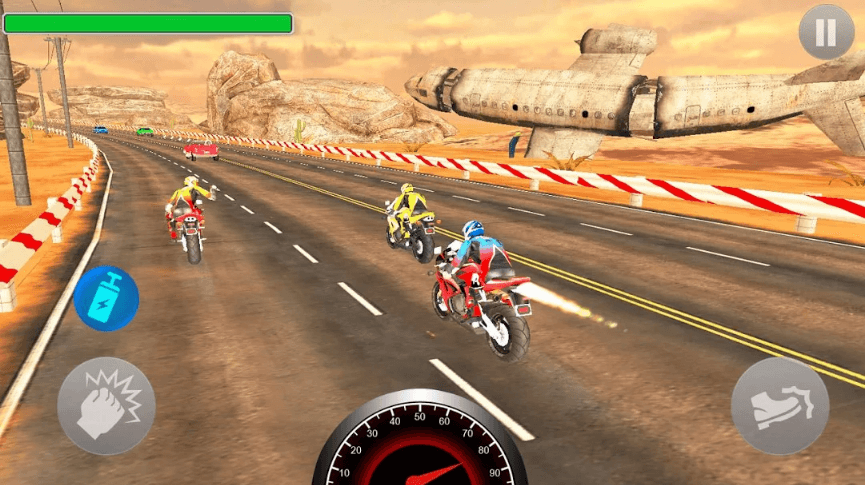 There are levels in the game and each unlocks after you have completed the previous one with all the requirements. You get to race in a different scenario at each different level. One unique feature during the gameplay is collecting nitro which speeds up your bike when you accelerate.
Game is very easy to play and control. The left and right movements which we do on our display are accurately reflected on the game. However, Graphics of this game are very dull. We can say that Road Rash of 90's had better graphics than Road Rash Rider of 2019. Although the different scenarios that are designed are good, they are below average when compared to predominant racing games like NFS. Advertisement pop-ups during the gameplay are also followed when the raider falls on the ground.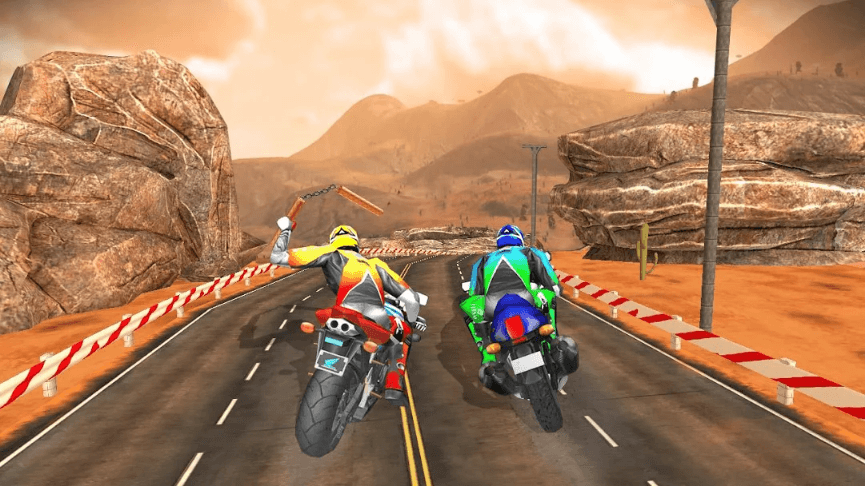 When you click on the Bike to start the race, you always get the payment details first about purchasing them. The background music and the sound are also very average. This game is challenging only if you're playing to get the reward money. Also, when you race, you can get a magnet which will attract all the money towards for some given time. Road Rash Rider is available to download from Google Playstore.