The mobile puzzle genre is already very saturated with very generic games. There are only a few mobile games that go out of their way and make an effort to make a good puzzle game. One such example is Merge Mansion.
Merge Mansion is a puzzle game that follows the story of Maddie as she tries to uncover a family secret. Players can merge different items such as tools, flowers, and many others to solve the puzzle. You also get to explore different areas of the mansion that you have just inherited.
Check out how you can play the game with the guide below. If you're interested, you can also learn how to get gems for free.
Merge Items to Make High-Tiered Ones
Progress Faster by Completing the Story Missions
Merge the Rewards to Get Even Better Prizes
Sell Items That You Don't Need to Get More Coins
What Is Up With Gems and How to Get Them for Free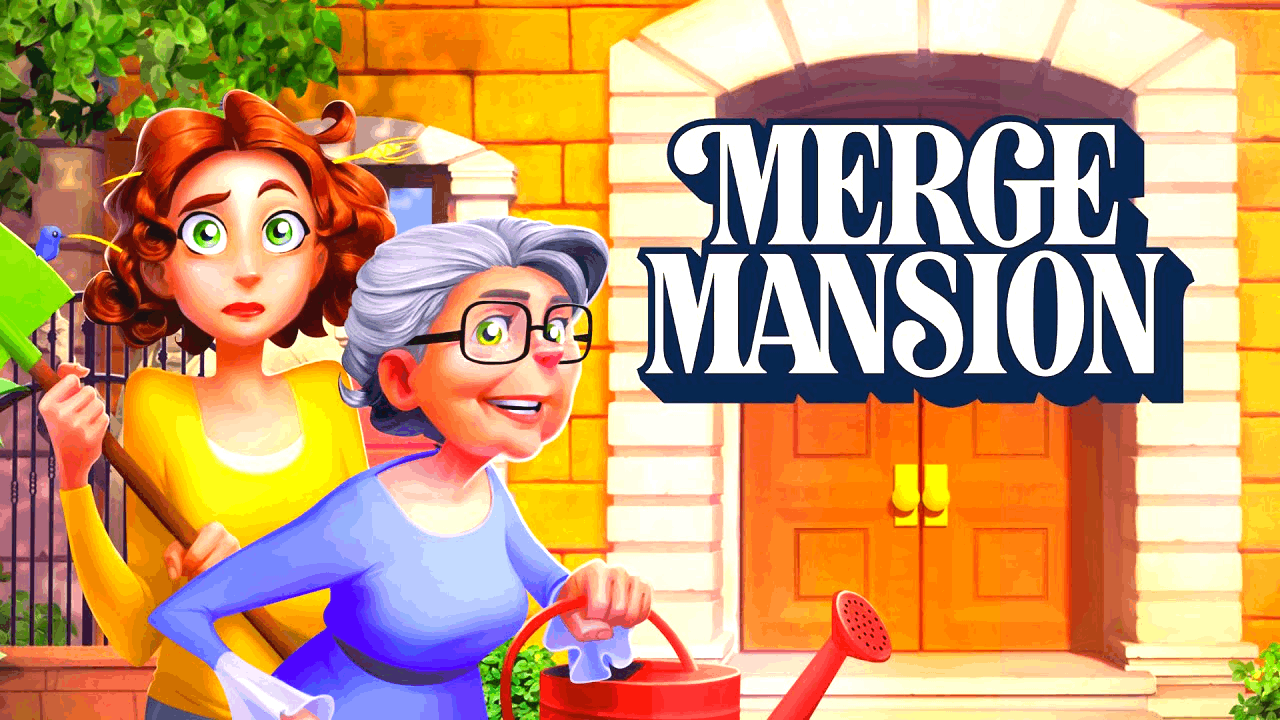 Merge Items to Make High-Tiered Ones
One of the more complex mechanics in Merge Mansion is how items can be merged to create other items in the game. These are source items that are available early on.
You can start merging these items even if they are as low as level one. Try to merge them as early as possible to create high-tiered items that increase in value the more they increase in level.
You can even merge different items just to find out what the resulting item is. This is a great way to learn the game and discover what each item can do.
Don't hold back in merging items, and make sure that you try to experiment with these items as well.
Focus on Merging Dusty Items
By now, you should notice that aside from the common items you want to merge on the board, there are also dusty items. These items don't immediately merge with other random items that you can find on the board.
They can only be merged with the same item that was already activated. Focus on merging these dusty items so you won't encounter major problems later on.
While it may take some time for you to get to these dusty items and merge them with their active counterparts, try to actively work on removing them from the board. This should be your primary goal, especially in the game's early stages when you're still trying to find your strategy.
Progress Faster by Completing the Story Missions
There are many ways to progress into the higher levels in Merge Mansion. One way is to complete as many levels as possible and receive experience to level up.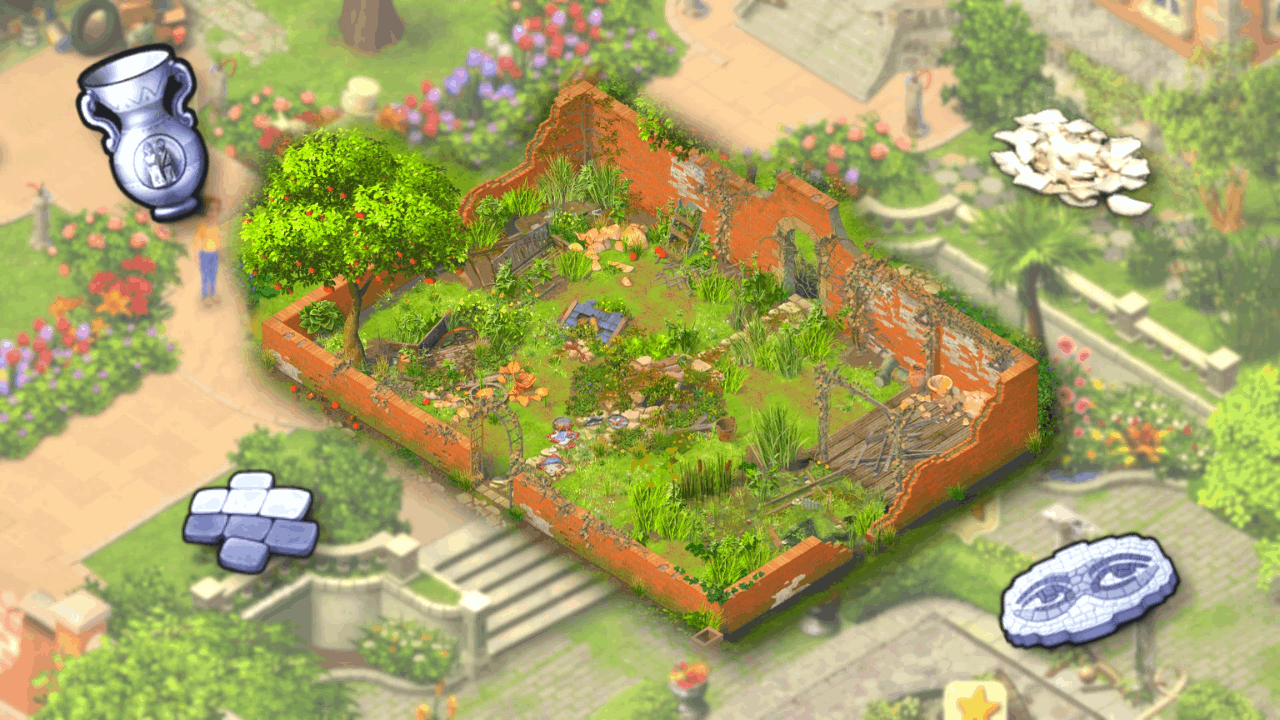 Another way that is proven to be much faster is by completing the story missions. Each story mission consists of different tasks that you need to meet while playing the level.
If you can achieve these tasks while also playing the level, you'll receive even more experience, and you get to level up much faster than other players.
You also receive other rewards, such as new items like boosters, apart from the experience points you get from completing these story missions.
Make Good Use of Boosters in the Game
Speaking of boosters, Merge Mansion also gives out boosters that will help you in the game. Those who are stuck playing the same level over and over and still cannot progress should try to use these boosters.
By level 8, you'll receive your first-ever booster which will contain extra items as rewards. Use these boosters to complete your objective for that level so you can move on to the next. Remember that these boosters are rare in the game, and you will need to work for them.
One way to get these boosters or chests is to complete the different tasks mentioned above since they are also part of the reward. Once you have enough chests, be mindful that they also take up space in the board, so you might as well use one before you know you'll receive another.
Merge the Rewards to Get Even Better Prizes
If you think Merge Mansion is all about merging random stuff to get better items in the game, you'll be surprised to know that you can merge your rewards as well.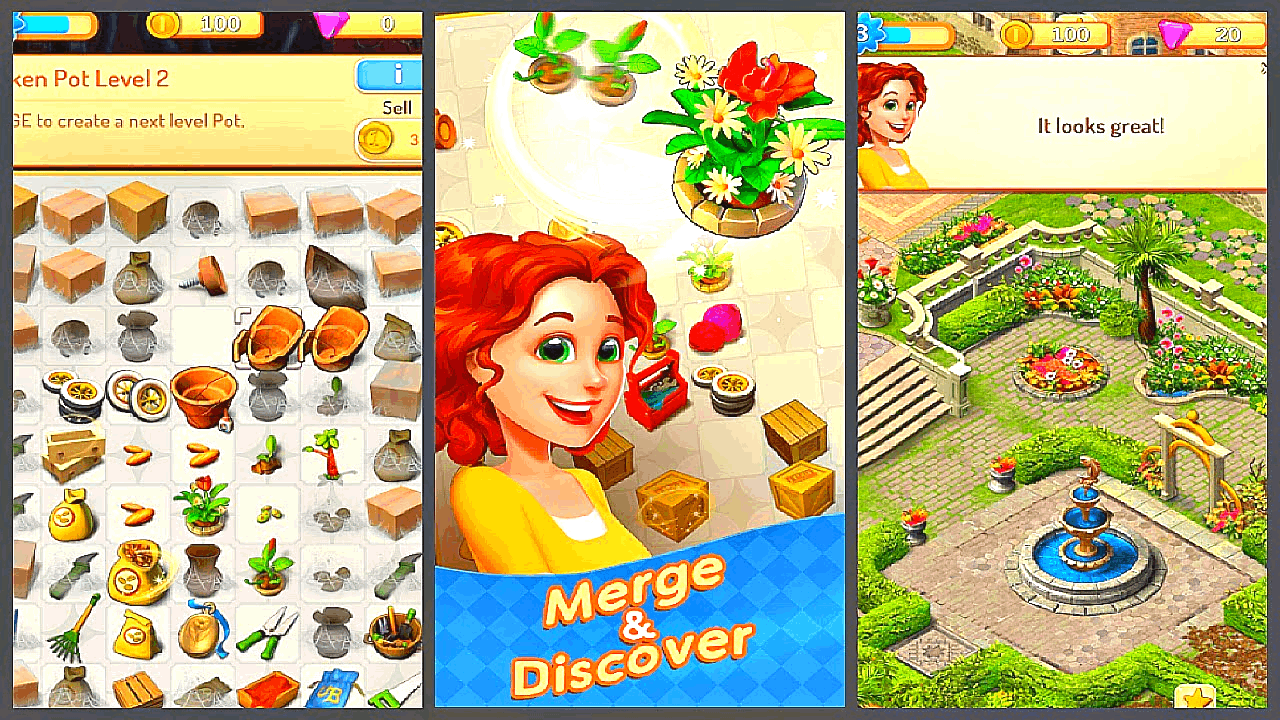 You can merge the rewards you've received from the game to get even better prizes. For example, if you merge your coins, you will receive specialized items like the Bronze Coins that will give you even more coins.
Merging Bronze Coins also free up your inventory while also giving you more money which can be helpful later on in the game. Another great example is by merging Energy Chests to get extra energy.
This extra energy will help you continue playing the game even if you already ran out of energy.
Use Your Coins to Expand Your Inventory
Once you have collected enough coins, you can use them to expand your inventory. We all know that inventory space is the most important part of playing Merge Mansion with the various items available.
It can be crowded within the first few minutes of playing. To counter this, try to expand your inventory by purchasing more space with your coins. It is quite easy to earn coins in the game, so this should pose no problem.
Just take note that the more inventory slots you purchase, the higher the amount becomes. It is not compulsory for you to purchase these slots all at once. You can slowly add more slots as soon as you collect more coins.
Sell Items That You Don't Need to Get More Coins
You can sell the items in your inventory to free up some space for more important items. The problem now is what kind of items you need to sell without compromising the other items.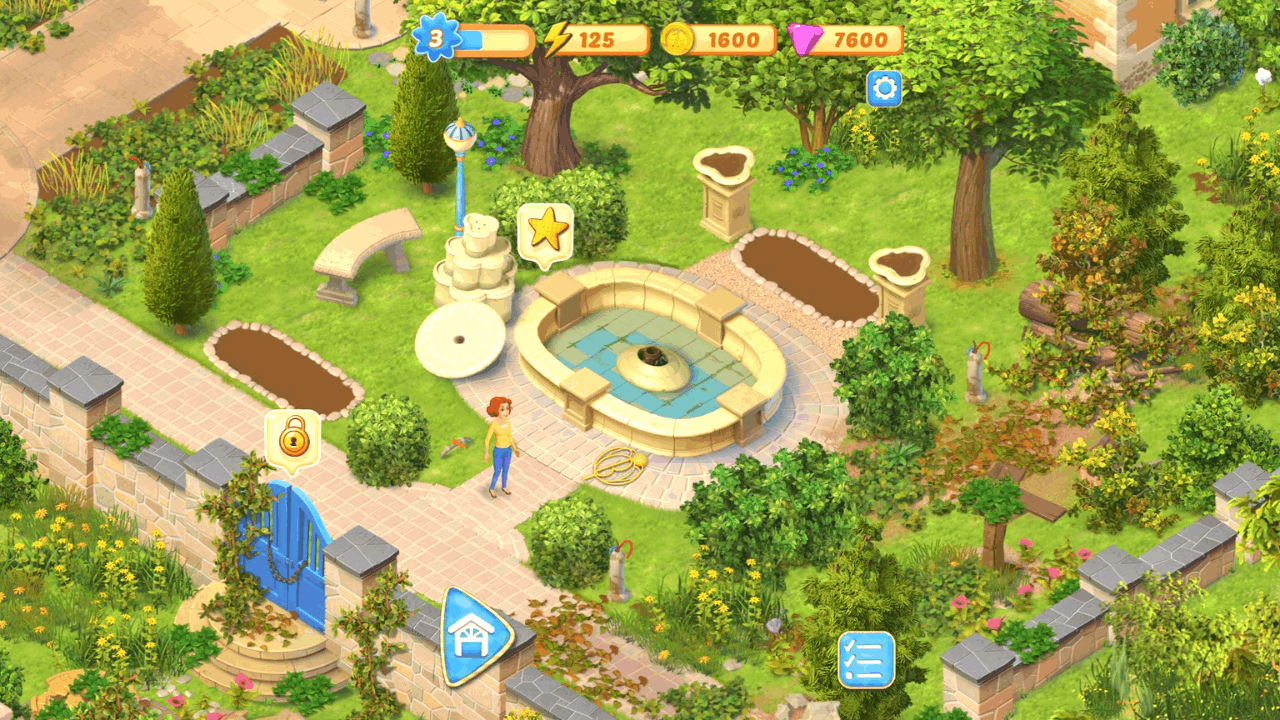 The best way to go about this conundrum is to sell lower-tier items that are easily acquired. This means you can always sell level 1 and level 2 items that you don't need to progress in the game.
Try to avoid selling items on your inventory all the time, as you will still need some of these items to craft new ones. Check your list of tasks and see which items you'll need to complete them.
If you find some that you don't need to complete the tasks, these are the items that you can sell to get more coins.
What to Do If You Accidentally Sold an Important Item
There will be instances when you accidentally sell a very important item. This is more common than you think, and the developers know this can be an issue.
The game's developers provide you with a swift resolution if you ever experience this inconvenience. All you need to do is to contact Player Support and provide details such as the name of the item, the date and item that it was accidentally sold, and your player ID.
They will check on your concern and provide a resolution in the fastest possible time.
What Is Up With Gems and How to Get Them for Free
Gems are the premium currency used in Merge Mansion. They are commonly used to purchase certain exclusive items that help you in the game. They are purchased using real money and can be quite hard to come by if you choose not to do so.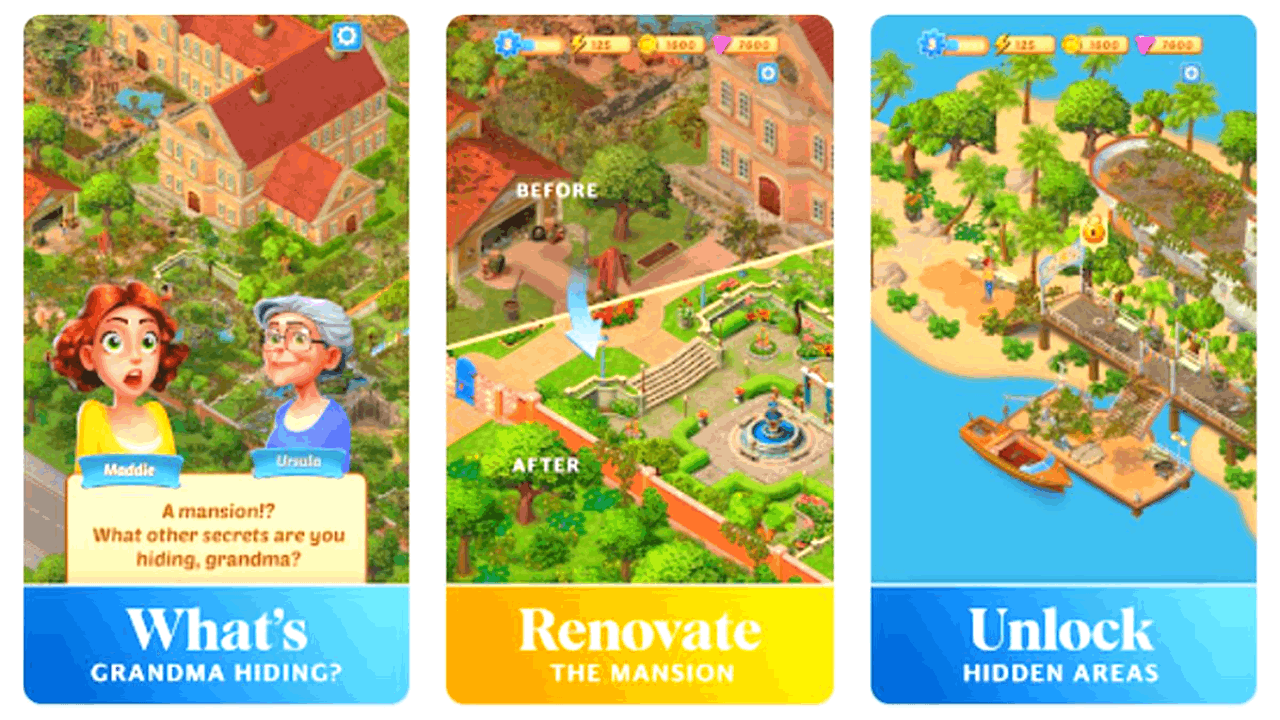 You can use gems in exchange for higher-tiered items without having to work for them. The best way to get gems for free is by breaking Piggy Banks. You'll receive Piggy Banks by completing different tasks.
You can also check out the in-game store to get free level 1 Piggy Bank every day. While the level 1 Piggy Bank has a lower chance of getting free gems, it is still worth getting since there are also other important rewards that you can benefit from.
As with many other items in Merge Mansion, you can also merge Piggy Banks to get better rewards.
Where and How to Download Merge Mansion
If you're interested in playing the game, Merge Mansion is available to download fromthe Google Play Store and the Apple App Store.
Search for the name of the app and tap Install or Download, depending on your platform, to begin downloading the game. Wait until the game is fully installed before you tap Open to launch it.
If you're planning on supporting the game by purchasing gems with real money, you can link your preferred payment method beforehand.
Conclusion
Overall, Merge Mansion is one of the best mobile puzzle games that you can find. It offers more than just the usual puzzle game with its complex merging mechanics and challenges. Follow the tips above to see how effective they are at helping you progress through the game.