I've always wondered if there is a game about superheroes racing cars. I've tried searching for it on the internet and discovered an amazing mobile game called Superhero Mega Ramps: Crazy Car Stunt Races developed by GameFit.
In this game, I choose a superhero and a wide array of vehicles that I can use to perform different stunts and get to the end. Performing stunts while also racing to the finish line is a tough goal, especially for beginners.
I've gathered some tips on how you can get better at this game without stressing yourself out. Here are some of the things that you can do, like getting coins, new cars, and more.
Get Used To The Controls First
Finish Each Level And Win Coins
Use Nitro Boost To Accelerate Faster
Practice Through Free Mode
Unlock All Cars With Subscription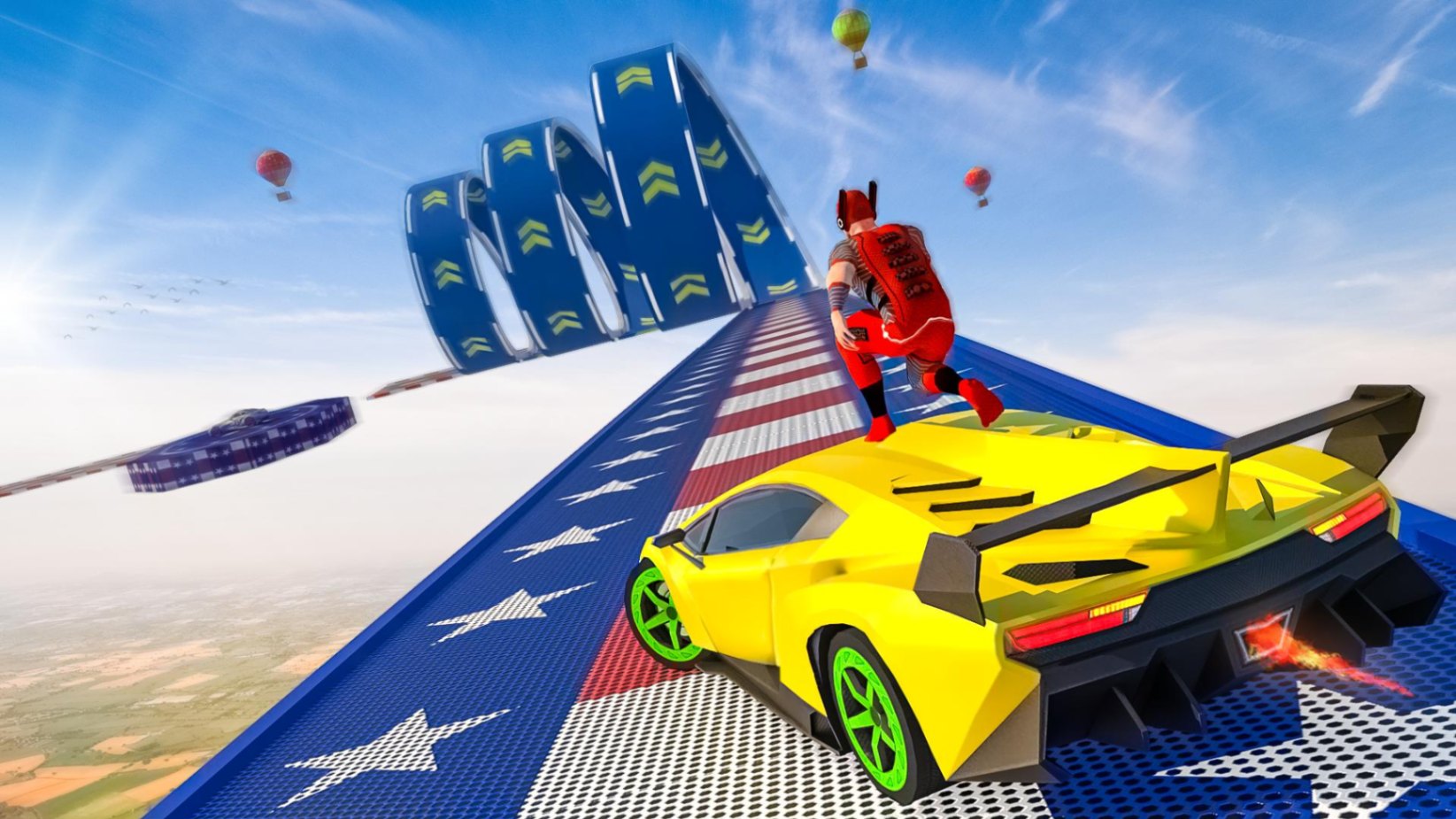 Get Used To The Controls First
Playing Superhero Mega Ramps is all about driving your vehicle through different obstacles and collecting different items. If there is one thing that you should master during the first go-around in this game, it's the controls.
The controls in the game are far different from many other racing mobile games. On the left side, I have the directional controls, while on the right, there's the accelerator and the brakes.
Each of these controls has specific movement in the game and should be done in correlation with each other. I've found myself stuck in some situations because of the controls, which led me to think that I need to master them first before playing the game.
The good thing is that the game does have a practice game mode that you can use to master the controls.
Collect Coins Along The Way
As I go through the different levels of the game, there are certain things that I encounter. Some of them are obstacles, and there are instances where I have to make a jump from one platform to the other or run the risk of falling.
There are times when I also have to collect different items along the way to the finish line. Most of them are coins and some bonus items like nitro boost, which I'll discuss later on. Coins are the in-game currency used to purchase vehicles and unlock levels in the game.
Make sure to collect as many as you can before you reach the finish line.
Finish Each Level And Win Coins
There are many ways to enjoy the game. Some enjoy performing stunts with their cars, while I prefer playing the game with the aim of getting higher scores.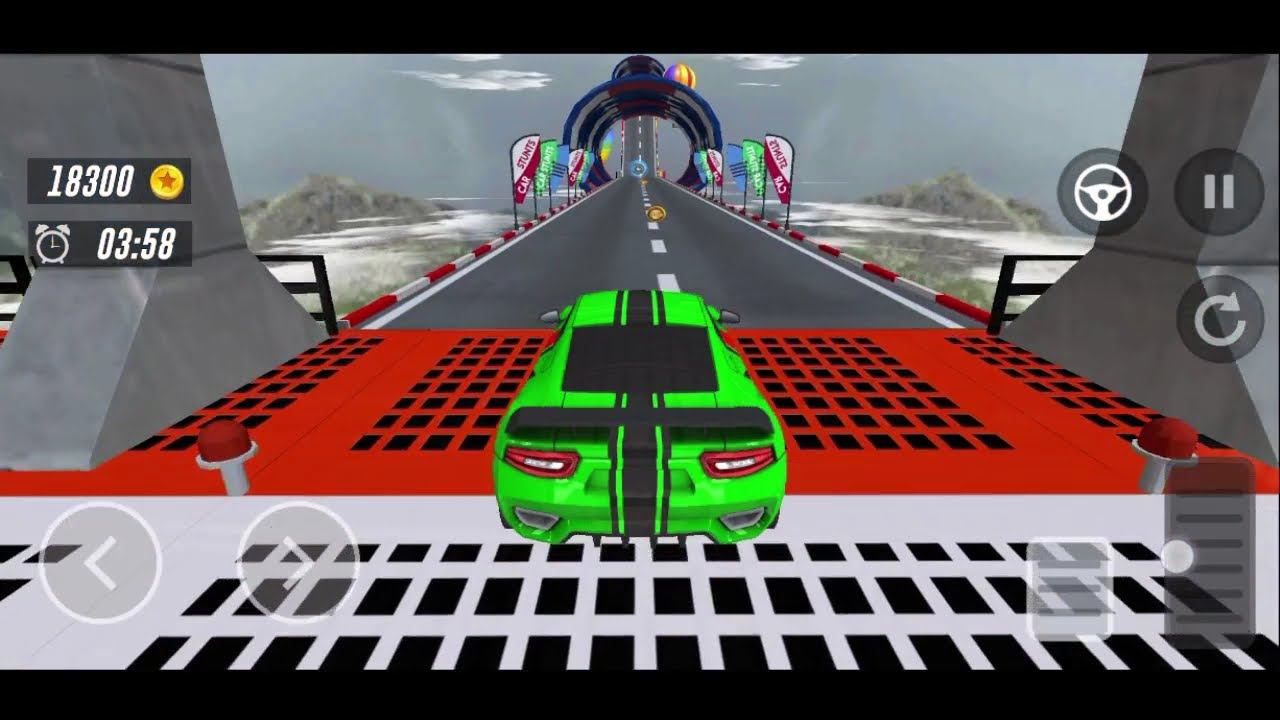 Playing every level means being able to collect coins, but I also discovered that there is another way to earn more coins in the game. Finish each level by collecting as many coins as you need to and get to the end.
After finishing each level, the game will provide a score and bonus coins depending on how many points I've earned for the entire level. I get around a hundred or so coins just by finishing each level.
Try it out and see the difference in the coins you make per level.
Beat The Timer And Get A Higher Score
At each level, I can choose a vehicle that I like. I then drive the specific car and collect coins and boosts as I go. However, the trick to earn even higher scores and getting even more coins is to beat the timer.
The timer is found at the top of the screen. I only get around 45 seconds to get to the finish line, which can be very challenging if I don't choose the right car for the specific obstacle. Drive as fast as you can if you have to and use boosts.
Get to the end before the timer reaches zero, and you'll be rewarded with even more scores.
Use Nitro Boost To Accelerate Faster
Apart from collecting coins along the path towards the finish line, I can also collect boost items such as the Nitro Boost. Nitro Boost helps in accelerating my vehicle faster towards the finish line.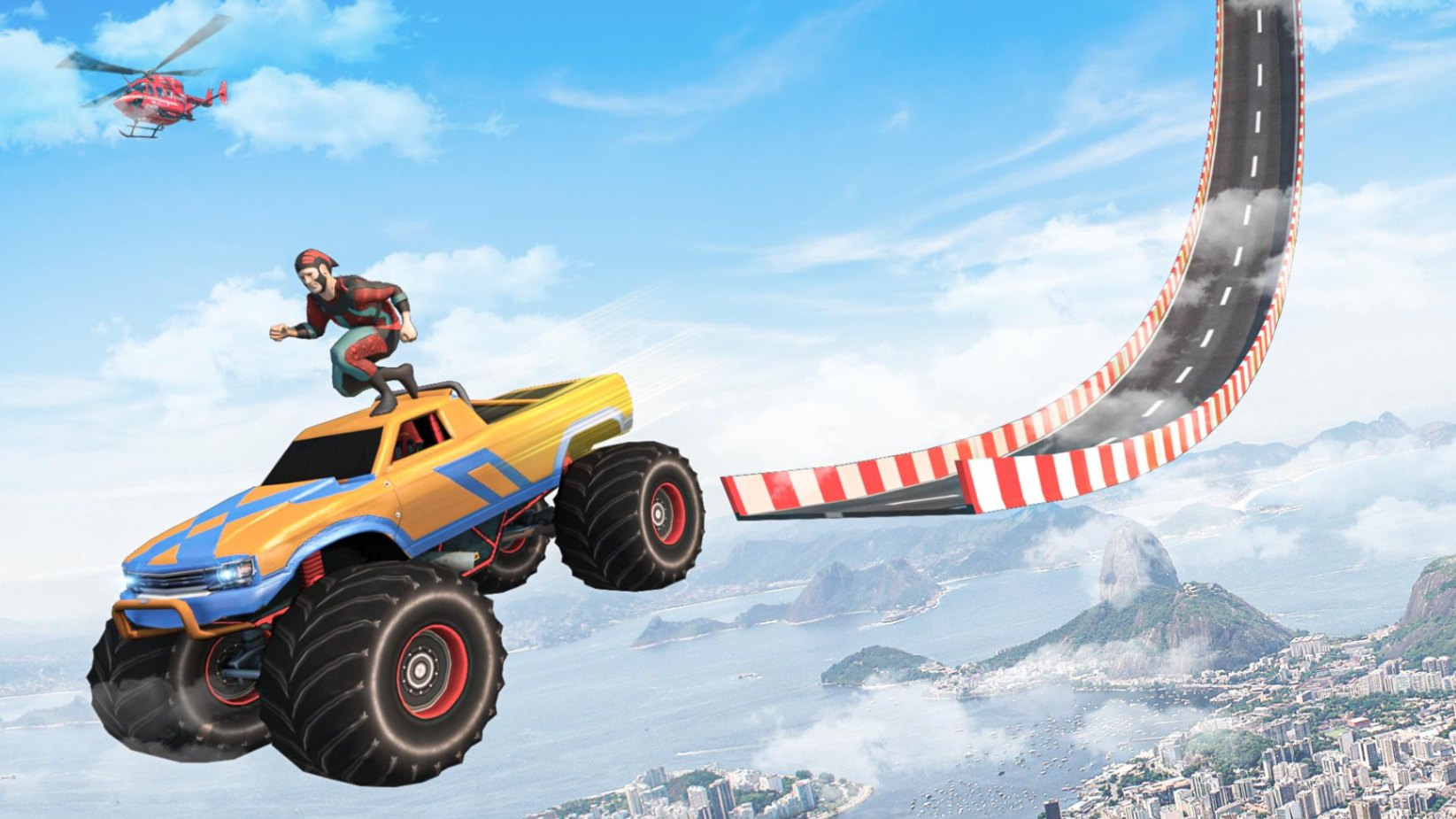 This is a very useful item, especially if you find yourself in a pickle or if you want to get to the end as fast as you can. However, there are also risks involved in using the nitro boost.
There are certain platforms at later levels that need to be crossed carefully. This is why it is best to avoid using nitro boost in these levels, as you might use it without proper timing and end up falling.
Use your nitro boost properly by timing it well with your knowledge of the map.
Each Car Has Different Stats
There are a lot of cars to choose from in Superhero Mega Ramps. At the start of the game, I can choose which hero I want to play with as well as different cars.
Each car has its own set of stats meaning no car is similar to each other. Certain cars have a better grip while others have better performance or speed. You'll need to choose your car based on the specific levels in the game.
In levels with higher difficulty, I suggest you should go for cars that have better control while in earlier levels, cars with good speed are a much better choice. Check out each car's stats before you purchase them using the coins you've collected in the game.
Practice Through Free Mode
With all the different cars to choose from and the different levels of difficulty to play through, it can be very challenging to play the game, let alone master the art of controlling your vehicle.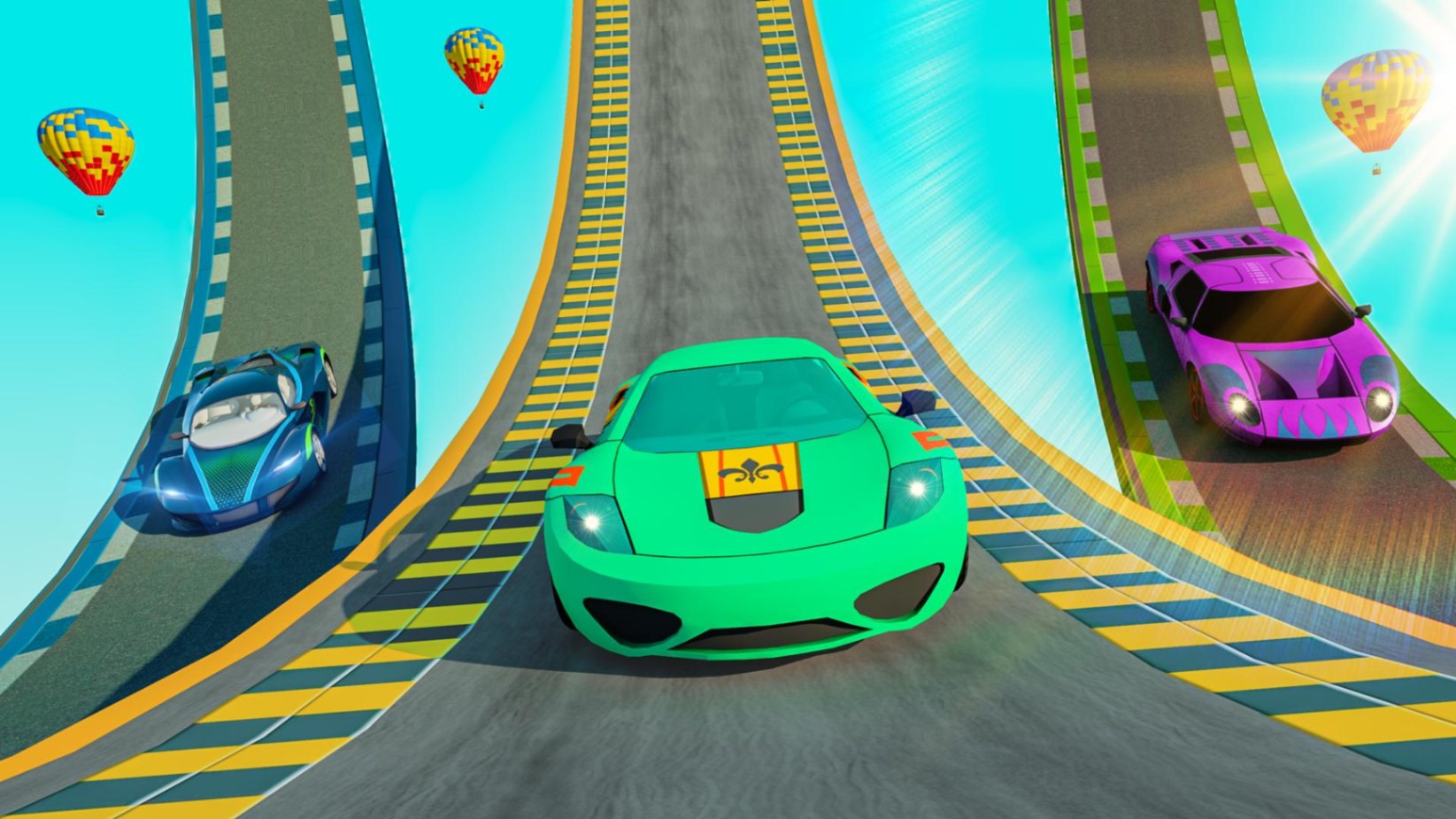 I've mentioned before that mastering the controls can be done through the game with the help of a certain game mode. The Free Mode is the perfect place to master your car, how to drive it, learn its stats, and understand its strengths and weaknesses.
Each car is very different from the next, and knowing how you can play through its strengths will be the key to winning more races.
Get Competitive With Multiplayer And Challenge Mode
Playing the game can be very competitive at times. Getting other players involved is always a fun way to play the game while also maintaining a competitive atmosphere. I often want to challenge my friends and see who is better at playing the game and earning the highest score.
Now, I can finally do so with two game modes, Multiplayer and Challenge Mode. In Multiplayer, I can invite friends to join me in the race and see which one gets to the finish line first. In Challenge Mode, I can go one-on-one with any player and see who is the best in the game.
These game modes are both fun and highly competitive, so if you are one of those people who get a thrill when beating others in a race, these game modes are made especially for you. Time to get better at racing in Superhero Mega Ramps.
Unlock All Cars With Subscription
Cars will always be the reason why you win more games in Superhero Mega Ramps. Some cars are available to be purchased using the coins I've earned through playing the game.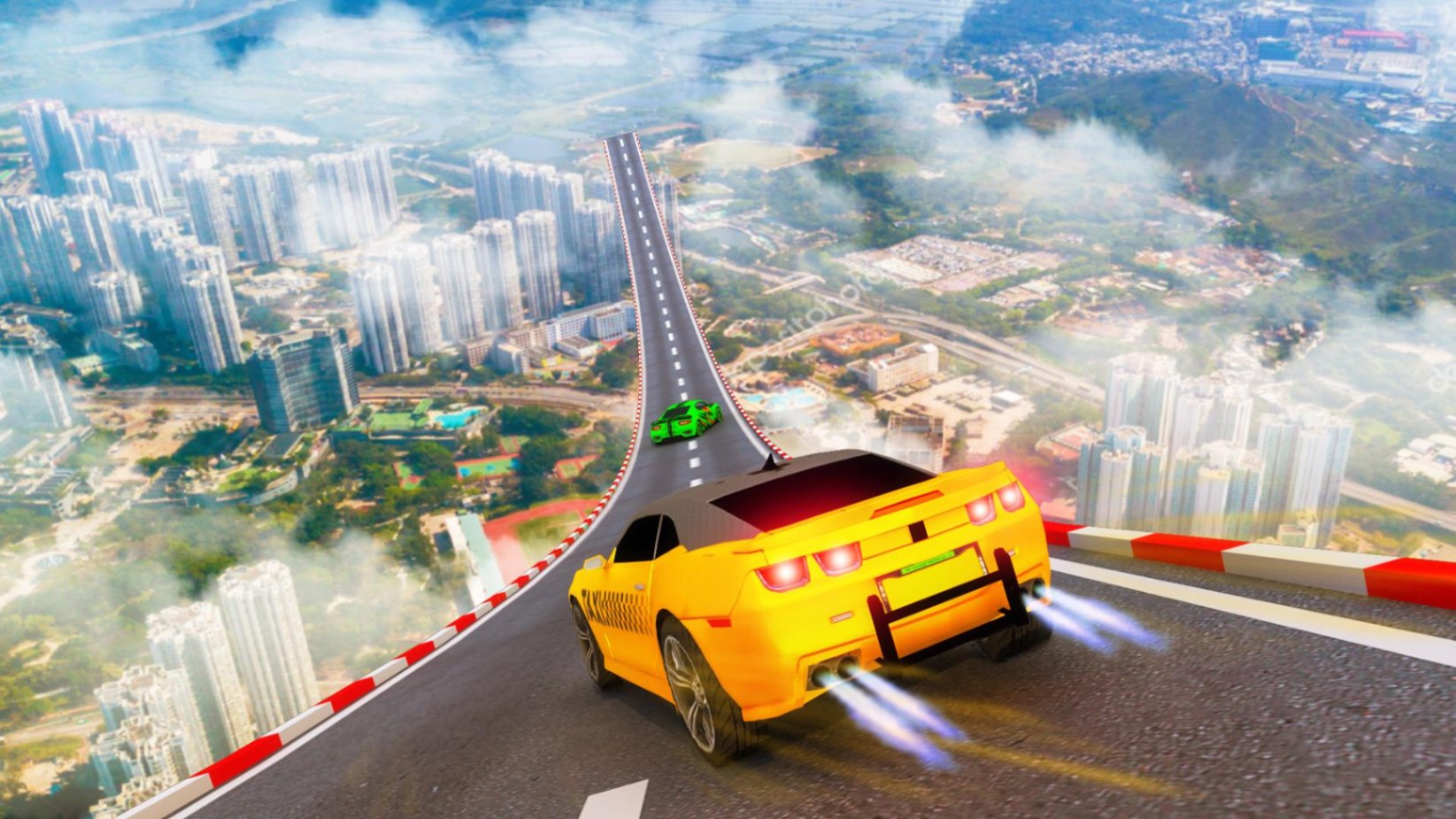 However, there are also exclusive cars that are only available through subscription. These cars are some of the best in the game, so it is a good choice to subscribe to the game if you want to get the best.
There are many perks to getting a subscription to Superhero Mega Ramps but having all the cars accessible to your account is one of the best rewards.
Watch An Ad And Get Rewards
If you are not fond of subscribing or even paying money to play the game, there are still other options to earn rewards and land the best car in the game. Get free coins or even triple the number of coins you earn from playing the game when you watch an ad.
It takes a few seconds to watch an ad, and you immediately receive the rewards. Another great reward that I've recently discovered in the game through watching an ad is that I can get a free vehicle.
There's still a lot more to discover about the game, especially when it comes to getting free rewards, so I always try to explore the game.
Conclusion
Superhero Mega Ramps is a very fun game, especially when I play it with my friends through Multiplayer mode or Challenger mode. Nothing beats having superheroes drive cars and perform different stunts while also racing towards the end.
Make sure to follow the tips above and improve how you play the game. Superhero Mega Ramps is now available for download at the Google Play Store and the App Store on all mobile devices.