Project CARS GO a trending mobile racing game, is pleased to inform you that it will enter its first week-long closed beta test (CBT) for Android and iOS users beginning Wednesday, Oct. 14, and running through Tuesday, Oct. 27.
Project Cars developer Slightly Mad Studios was teaming up with Gamevil to create a mobile version of their popular racing series called Project Cars GO. One more big news is that along with the beta testing getting going the developers have also released a brand-new trailer which shows what the gameplay in Project Cars GO is like for the first time. Mobile developer and publisher GAMEVIL and Slightly Mad Studios created Project CARS with a view to put players in the driver's seat and steer through easy-to-learn racing mechanics with real-world cars and racetracks.
Points to remember – CBT time/dates, instructions and store links:
CBT begins: 8 a.m. PT on Wednesday, Oct. 14
CBT ends: 11:59 p.m. PT on Tuesday, Oct. 27
Those chosen for the CBT should have received an email at the account tied to their mobile device's operating system.
iOS users need the Test Flight app and to use the link in their email to download.
Android users will need a Gmail account to get the direct download link.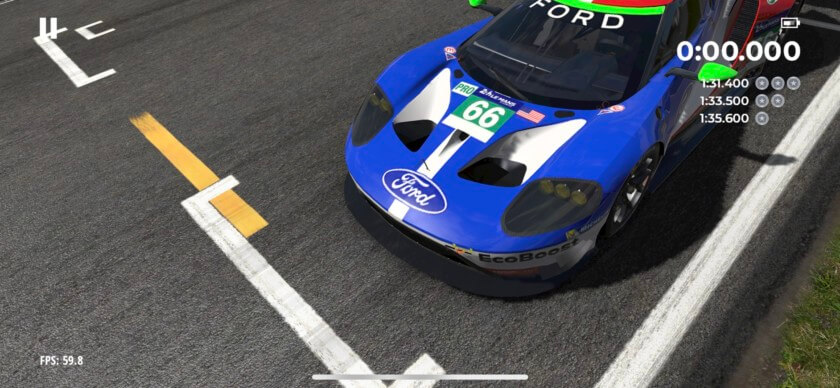 Words that matter-
"We're working closely with the masters of racing sims and true fans of the sport at Slightly Mad Studios to meld the ultra-realism of Project CARS GO with streamlined mechanics and design," said Kyu Lee, President at GAMEVIL COM2US USA.
"The easy-to-use 'One Touch Racing' mechanic in Project CARS GO lets players use one hand and one touch design to burn supercar rubber through iconic tracks wherever they 'GO,' whether during their daily commute, in between class or at home."
"Condensing the key moments of what a driver does out on the track—brakes, entry-points, exit points—into a 'One Touch' mechanic was an interesting project for us at the studio, as we wanted to retain the authenticity of the Project CARS franchise but cater for what our fans want on a racer they can play on the go," said Ian Bell, CEO at developers Slightly Mad Studios. "I'm excited with what our dev' team has achieved with Project CARS GO."
The game is exciting and addictive for racing freaks. The game creates a world that is visually impressive for racers and serves a real-time racing experience that has the ability to keep you on the edge of your set while you play. 
So, hurry up, tune your personalized car and top your name as the best racer!
---
Also Read: Anvient Battle – The first ever new genre game to be co-developed by Lion Studios