Speed Demons from RadianGames is the ultimate highway racing simulator with high speeds, amazing physics-based crashes, and the most intense TRAFFIC ever seen. There are hundreds of events, tons of varied vehicles with endless highways. Speed Demons was part of the original line up of Apple Arcade games bringing the option of highway racing if applied to the service.
Version 1.2 is a massive update which adds two new chapters to the already existing and over 100 events with the existing events which brings the total to 400, now that is a lot of content and Radiangames even said that it will take little over a full day to complete the whole game. There are 13 new vehicles as you can see from the trailer above and there are two new modes which are Slalom and Hit and Run to add more variation to the game. Various environmental additions have been done like the rain effect, dust, birds,etc.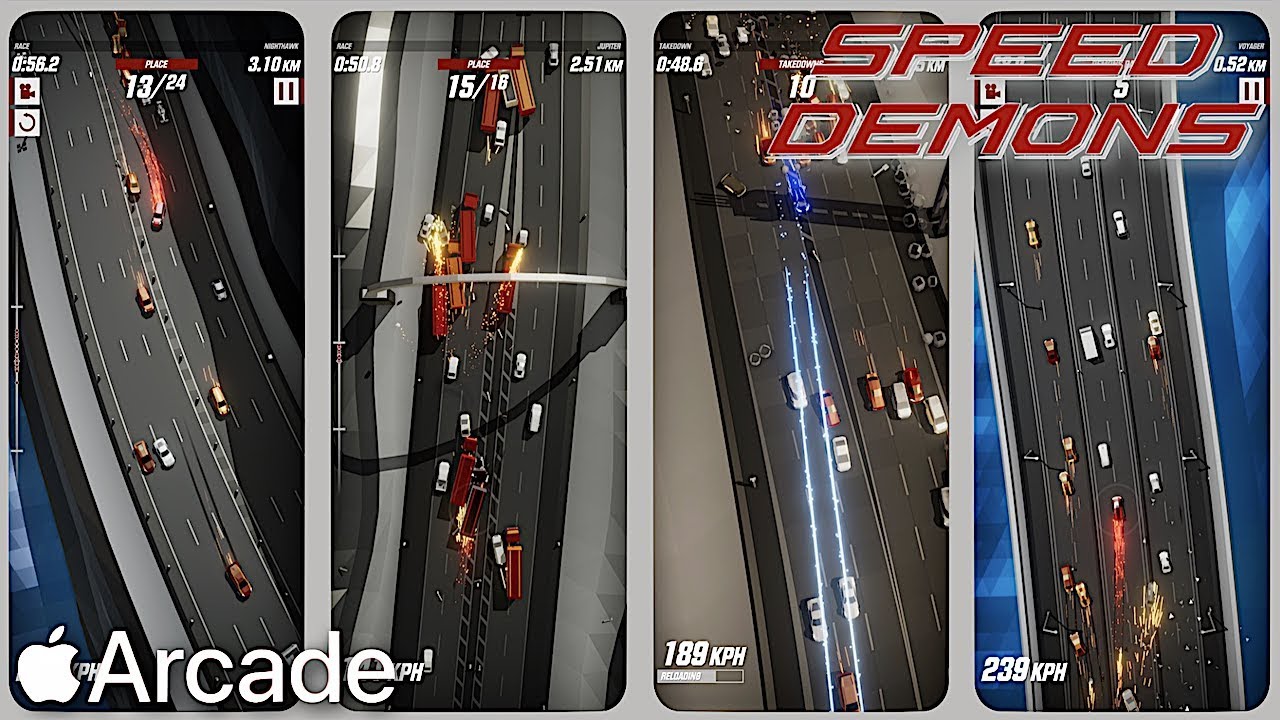 There are two extra modifications to be used in various events, the first one being the Spike which can be used to throw the other cars in the air while the other is known as Jump which means you can jump instead of breaking which will be fun to use it on the streets. Speed Demons is available on Apple Arcade which is a premium subscription service available for all Apple Devices.
Stay tuned with Mobile Mode Gaming (MMG) for the latest Mobile gaming news and updates!