Drifting often takes a lot of skill, practice, and perfect timing to pull off. Fortunately, I can practice drifting by playing a mobile game called Drift Max Pro. The creators also created another popular drifting game called Drift Max.
In this iteration, I drive around different locations such as Tokyo and Moscow and use realistic physics to drift around the map.
If you find it difficult to earn rewards, get money, or learn how to drift in this game, here's my guide below.
Don't Skip The Tutorial
Drift As Much As You Can To Earn Points And Money
Earn Cards By Finishing Races
Beat The Record
Capture Your Best Moments And Share It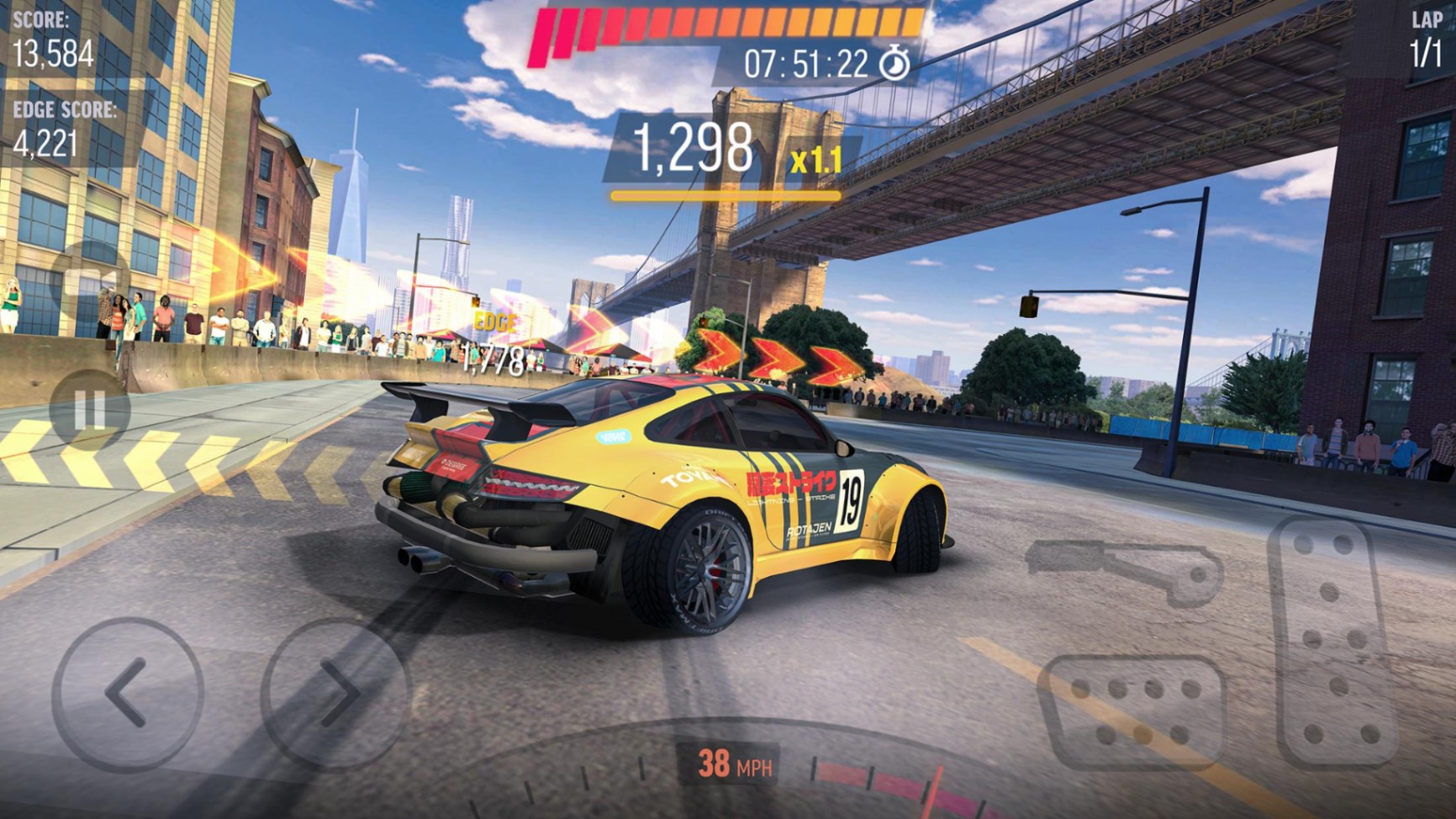 Don't Skip The Tutorial
It comes as no surprise that the best advice I can give to you is never to skip the tutorial. Sure, you may have already played other games similar to Drift Max Pro, but chances are, they have far different mechanics when it comes to drifting.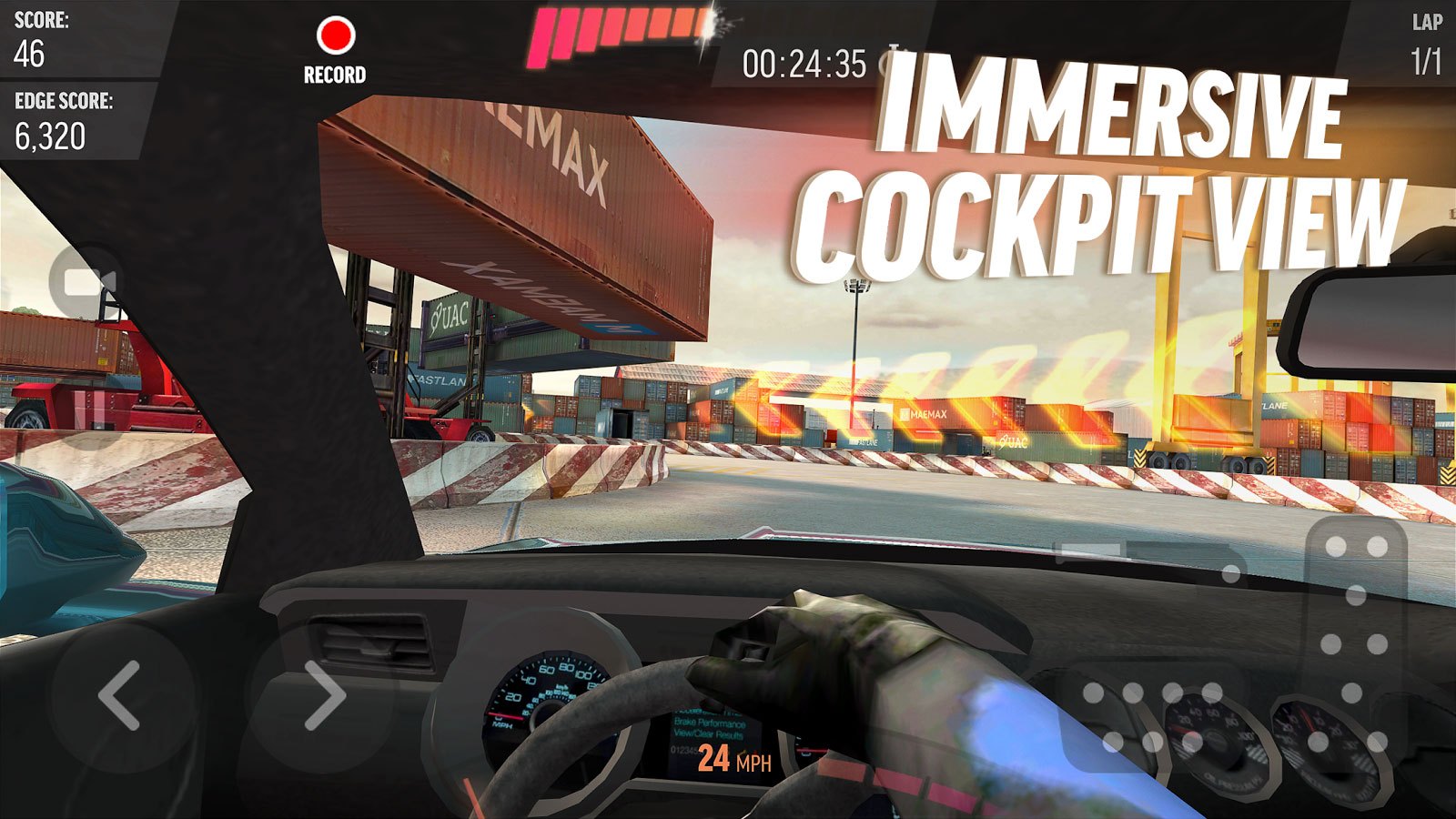 This is where the tutorial truly excels. It gave me the basic information I need to properly perform drifts and edge drifting. We already know how important it is to do edge drifting without crashing into the wall.
Make sure that you finish the tutorial and learn all about the basics of the game so you won't have to learn it all again in Classic Mode.
Plus, you also get prizes after each tutorial session which should help you get the car and the modifications that you want.
Play Classic Mode As Often As You Want
The Classic Mode is the bread and butter of Drift Max Pro. It is one of the most popular game modes and should be any player's training ground. The Classic Mode is where I got to test my skills and experiment on some of the moves that I want to do.
It is also in this game mode that I gained a particular fondness for edge drifting. My advice to new players is to practice what you've learned in the tutorial by playing the Classic Mode.
There isn't that much risk to playing this game mode so make sure to do your best. Once the Career Mode is online, this is where you should be taking the game seriously.
Drift As Much As You Can To Earn Points And Money
Speaking of Classic Mode, this is the time to show off what you can do with the game. I take this as a chance to truly express my skill and drift as much as I can to earn points and cash in the game.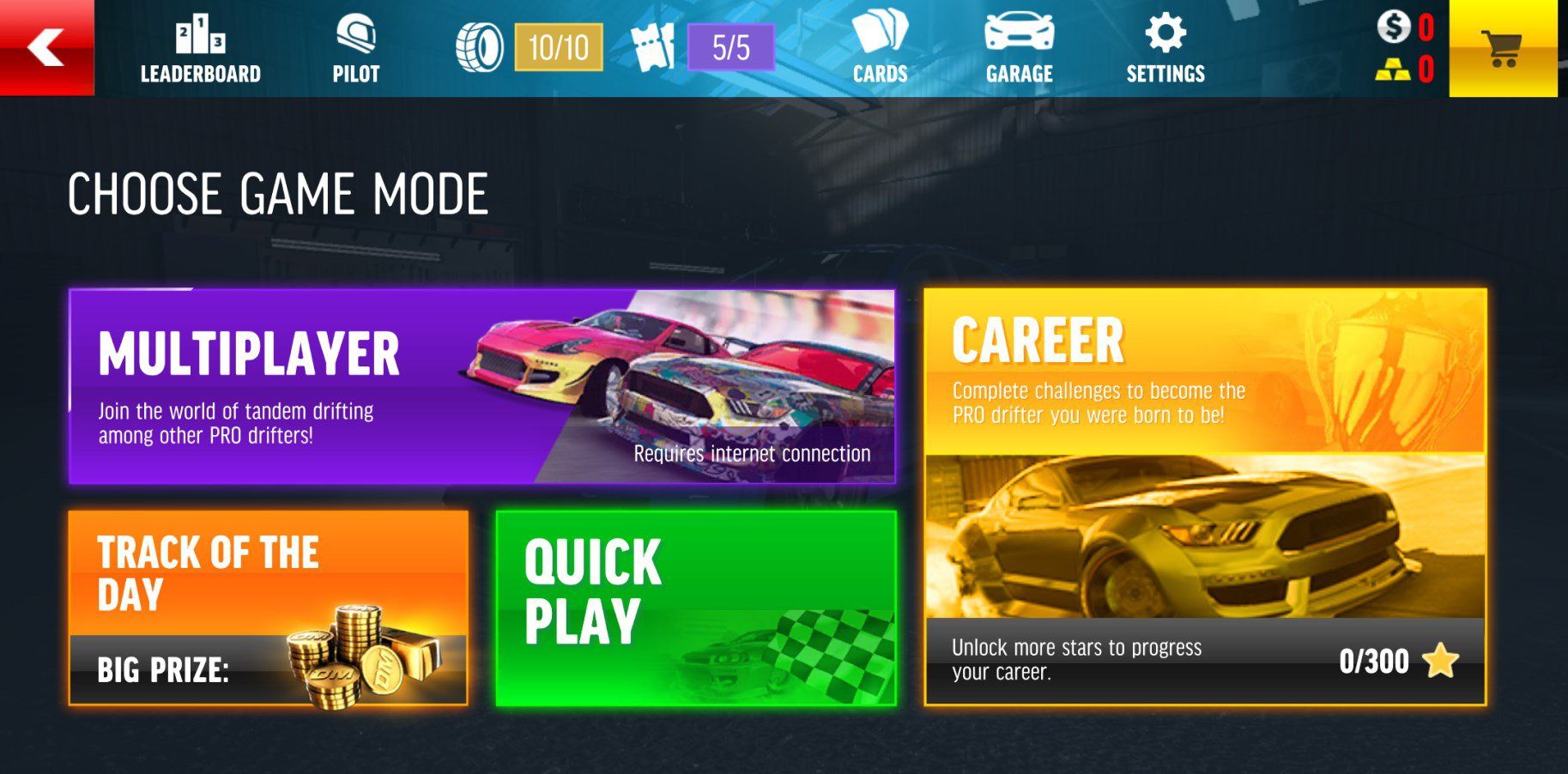 Every time I drift, the game computes it into points. Whenever I drift near a wall or do edge drifting, the game also tabulates it into edge score. After the match is completed, the game will gather both scores and convert them into cash.
There will also be other bonuses that include the time left in the game when I reached the finish line and many others. Always make sure to perform edge drifting as much as possible as they earn double the number of points and cash at the end.
Don't Exceed The Time Limit
While you are allowed to take your time to drift around the race track, you will receive a penalty if you exceed the time limit.
Each second you spent after the time limit will be subtracted from your overall points, which will decrease the amount of cash that you can get after each race.
I always make sure that I perform different stunts and drifts within the time limit or, at the very least, try to sacrifice a few precious seconds just for the extra points. It's up to you to decide if it is worth it to sacrifice those seconds and how well you can manage your time. Just don't exceed thirty seconds.
Earn Cards By Finishing Races
At the end of each race, I can see all the rewards that I received on the scoreboard. One of the rewards that I can receive is cards. These blue cards are used to modify vehicles.
There are many ways to earn these cards, but the best way to do this is to play more games and make sure that I get the best score.
These cards are very important in the game as it allows me to modify different parts of my chosen vehicle. I will have to collect even more if I want to increase the aesthetics of my favorite car.
Modify Your Car
Speaking of modifications, Drift Max Pro also features some of the best graphics and modification options. I can change and enhance the vehicle that I like, from decals to the car's hood. There's a lot of options to choose from, like different colors and styles.
To perform modifications, I will need to collect as many cards as possible to do so. If your aim in the game is to collect all the cars and modify them, I suggest playing many matches to get those cards.
It is such a fantastic feature to be able to modify and enhance the looks of my favorite car. I can add some personality to the vehicle and make sure that it stays unique.
Beat The Record
For every game that I play, I can set a record for the points that I wish to make. Each time I beat my previous record, my account ranks up in the leaderboards. Ultimately, there is a certain record to beat that will allow me to receive even more rewards in the game.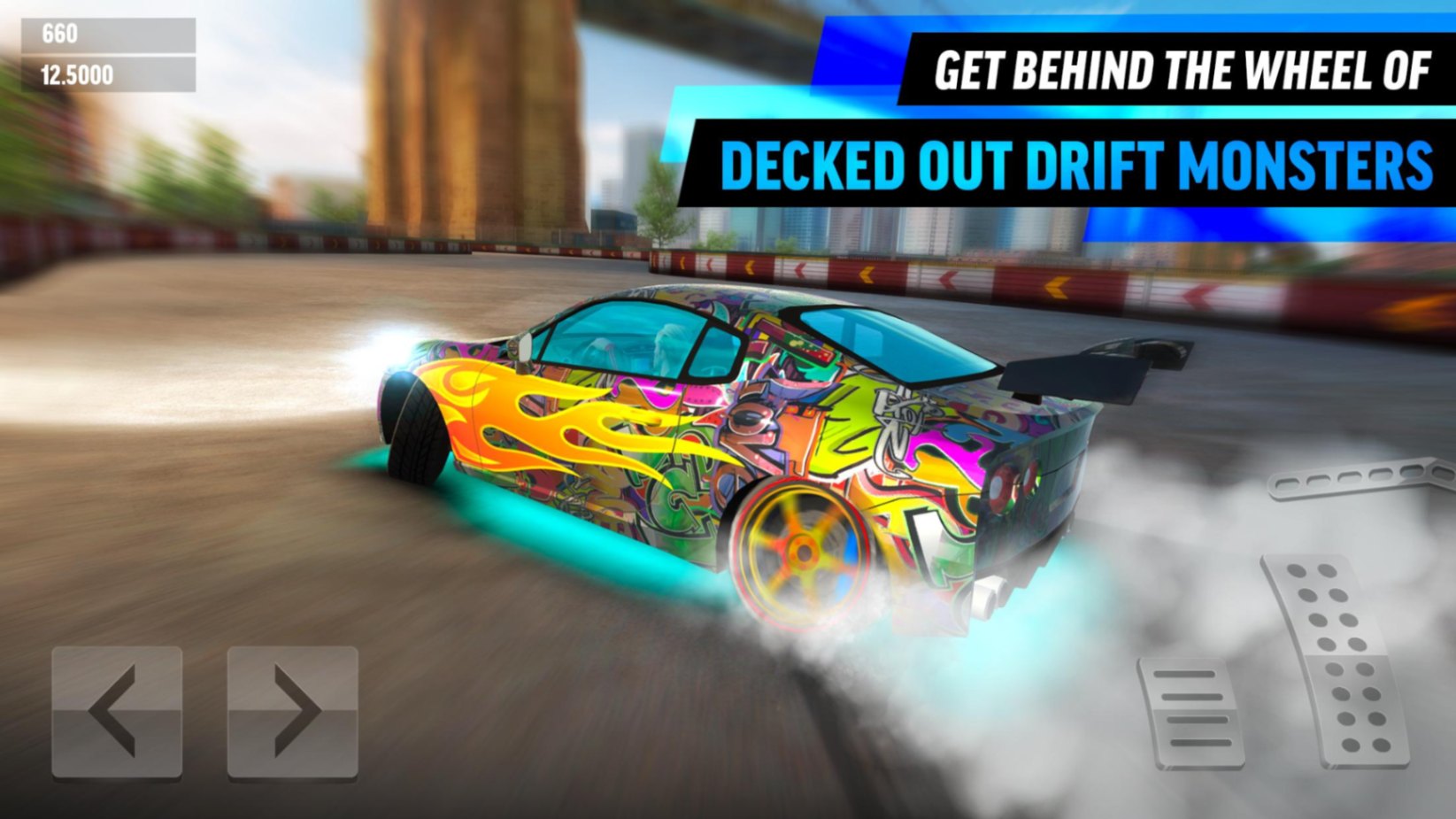 There's also a game mode called Track of the Day, which is one of the most difficult game modes in the game that will be very challenging even for seasoned players. I suggest that you try to hone your skills further when it comes to drifting so you'll be able to beat your record.
Once that happens, you can check the leaderboard and see which records you can beat to receive rewards. Join multiplayer mode and invite your friends and see who has the best drifting skills. However, this game mode will require an internet connection from all players.
Grab Your Daily Rewards
Rewards are often challenging to get in the game. Players will have to exert a lot of effort into winning more races or earning the top score to get their rewards. However, there are other ways to fill up my resources so I can enjoy playing the game.
Apart from the rewards that I can earn from playing the game, I also receive daily rewards just by logging in to the game. You'll notice at the top left corner of the main screen that there's an option that says Daily Rewards; always make sure to check that out every time you log in to the game.
Tap the menu and see which reward you get. Sometimes, I only earn money, and at certain times, I also get cards. Never forget to log into the game every day, even if you don't have any plans to play the game.
Capture Your Best Moments And Share It
There are other ways to show off my skills in the game, apart from making it onto the leaderboard or beating my friends through multiplayer mode. One good way to capture my best moments in the game is to use the record feature in the game.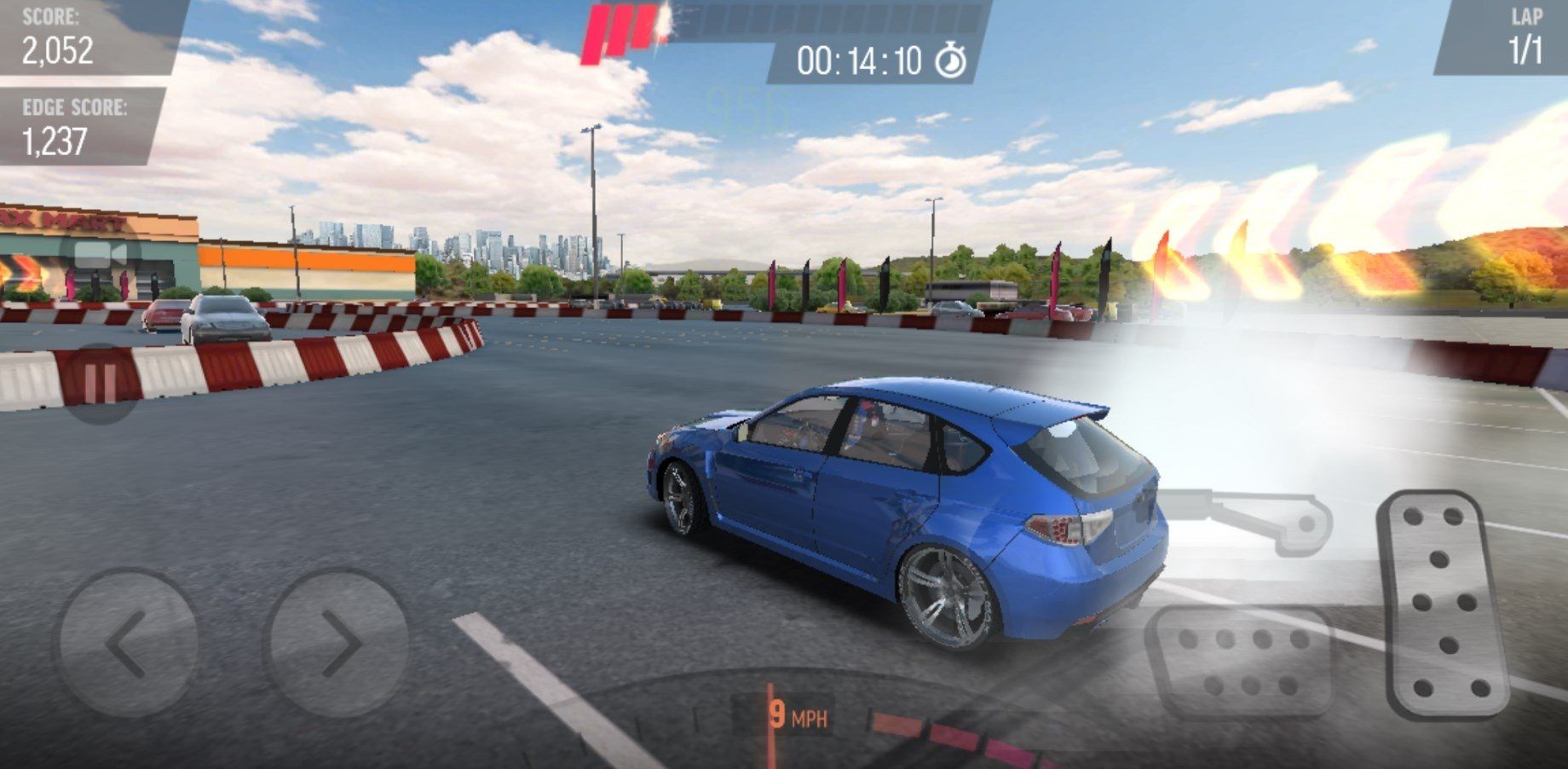 Tap the video icon on the left side of the screen before the race starts to start recording the race. Once I finish the race, the recording automatically ends and prompts a notification where I can save it on my phone.
Make sure to allow the app permissions to access your phone's gallery beforehand. You can then use the clip and share it on your social media page.
Get Free Rewards
Apart from daily rewards and the prizes I get after each match, there's another way to earn more cash and other rewards. One of which is to watch ads to double your rewards.
Many players might not want to use the option of watching ads because they can be annoying. However, watching a 30-second ad can mean double the amount of money that you can earn after a single match.
If you are tight on money, you can always choose this route to get your resources back up again.
Conclusion
Buying cars, modifying them, earning rewards, and mastering the art of drifting are just some of the things that I appreciate about playing Drift Max Pro. I hope the tips above will help you gain more knowledge about the game and allows you to become a drifting pro yourself.
Drift Max Pro is now available for download on all mobile devices through the Google Play Store and the App Store.