If you've had a mobile phone, you definitely know what life simulation games are, and you've played one too! This type of gaming has been on the list of the most played games by gamers throughout the type – no doubt that it's addictive.
Life simulation games allow you to control an environment and maintain a group's lifestyle according to your likes and dislikes. This autonomy and freedom have led to life simulation games on phones being developed more often, and we have compiled a list of them all right here. Let's dig in!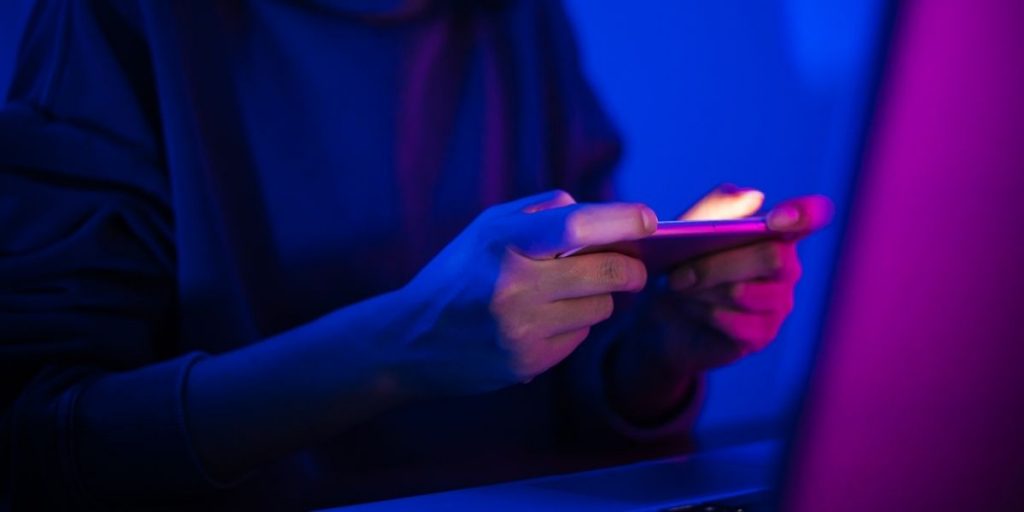 BitLife
Developed by Candywriter, LLC, BitLife is popular among gamers because of the huge variety of outcomes the game has to offer. You can select your character, choose your school, profession, companion, pets, buy properties, and more. It is literally like living your life in any way you like.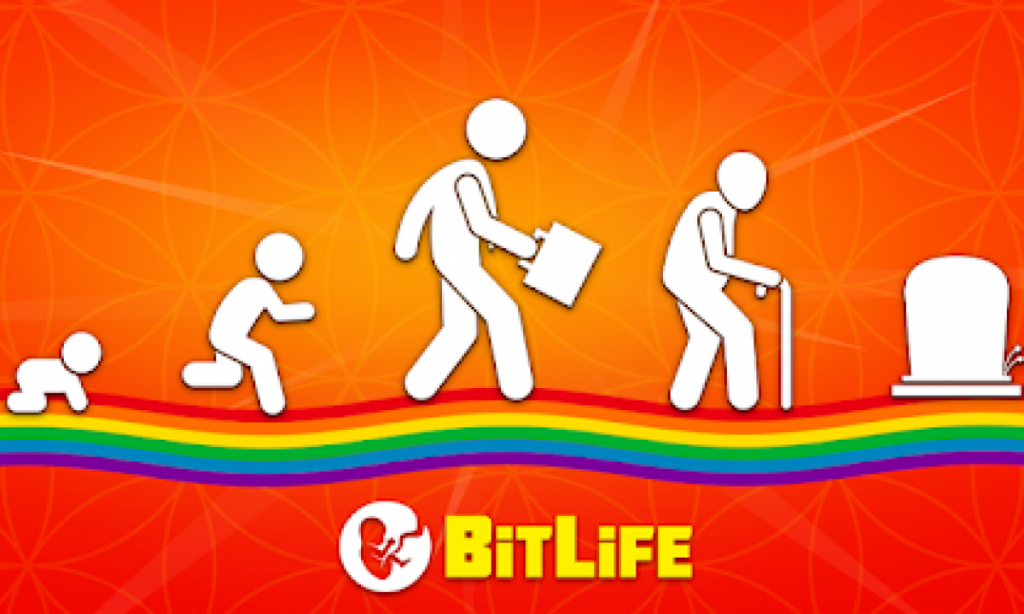 The game has a lot to offer in terms of options. At the end of each life, you will know certain stats on how your life went. You either die happy or disastrous, but it is all up to you. Experiment with different things the game has, and see how your life turns out to be.
Available on both Android and iOS, BitLife has a great replay value due to the choices and options it offers. It is free on the Google Play Store and App Store. If you want to see what your life would have been like had it turned out differently, try this game and explore the different options available.
Meteor 60 Seconds!
Meteor 60 seconds! is way different from other life simulation games. Yes, it is based on life simulation, but you can only play for 60 seconds until the meteor hits the Earth!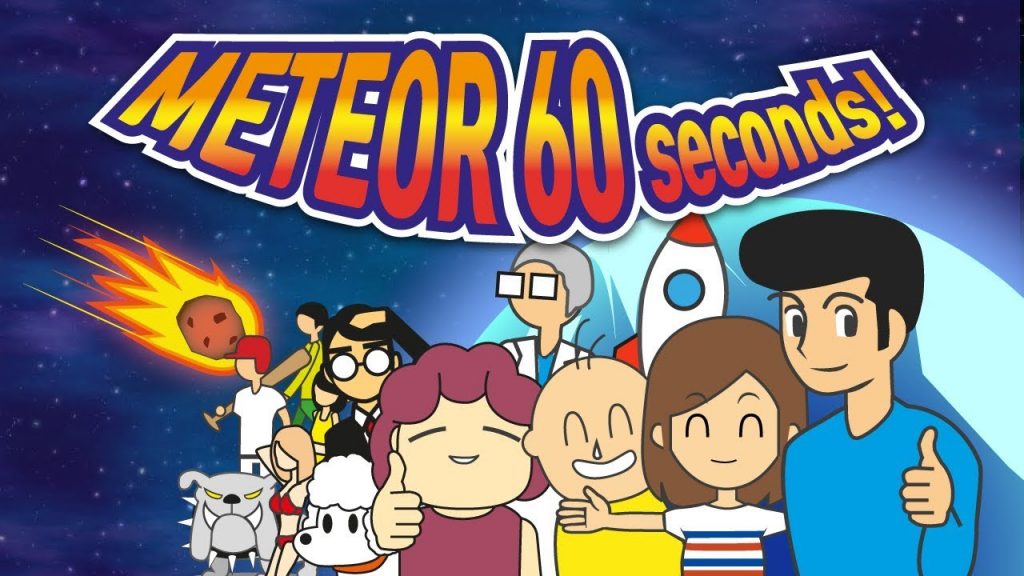 During these 60 seconds, live the way you want. You can either stay idle or pet animals, hit people with baseball bats, or even save the Earth! Depending on the way you spend these 60 seconds, several endings are unlocked. 
Meteor 60 seconds! is both funny and intriguing, with endings that are hilarious and well-made. It is available on Android and iOS, for free on the Google Play Store and the App Store. 
The Sims Mobile
What is life without Sims? One of the earliest games based on life simulation, Sims is still popular due to the 3D view and various things you can do with your character.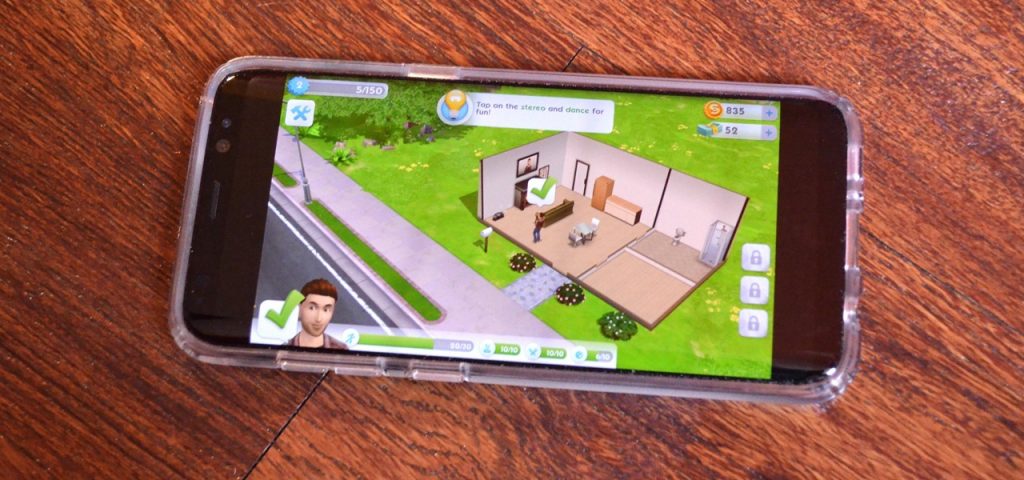 Developed by Electronic Arts, Sims has a variety of features such as customizing your Sim, your home, maintaining relationships, throwing house parties, eating, sleeping, drinking, and having fun. 
If you like life simulation games that are immersive, Sims Mobile is an amazing game to look out for. The game is available for free on the Google Play Store and the App Store. 
Fallout Shelter
Developed by Bethesda Softworks, Fallout Shelter is a popular game that has many awards and accolades to its credit. People still play this game due to the simulation mechanics and gameplay. 
It is nothing but looking after a vault, which is well protected from nuclear radiation. Maintain characters, customize, send dwellers to fight, and look after a community. The decisions you make also affect the game. 
Fallout Shelter is available on Android and iOS. It is free on the Google Play Store and the App Store. Craft, explore, repopulate, protect – it is all based on your decisions to help your vault grow. If you like life simulation games that have a wild side to them, this game wouldn't disappoint you.
Life Is A Game
Combined with running and simulation, Life is a Game offers a view of how your life would turn out to be if you make specific choices. You start off as a baby and grow on till you are an old person. But what is unique about the game is, it replays certain junctions of your life showing deeds that are either good or bad.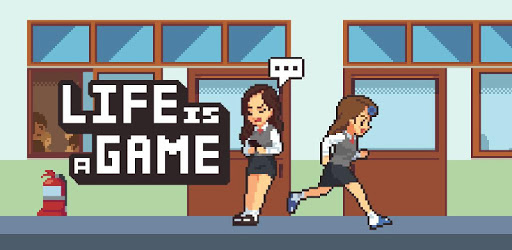 The pixel art graphics and character design is another highlight of the game. There are also perks you can develop such as talents and relationships. The replay value of the game is good since you can discover stories and be part of 'what if' scenarios.
Developed by DAERISOFT, it is available on Android and iOS. It is free on both the Google Play Store and the App Store. If you like interactive life simulation games that can be played differently and offer a flashback, do check out Life is a Game.
Godus
If you talk about top life simulation games on mobile devices, Godus must be on the list. As made apparent by its name, Godus is more about the god game genre. Developed by 22Cans, this game was launched when the developer started a Kickstarter campaign to raise funds.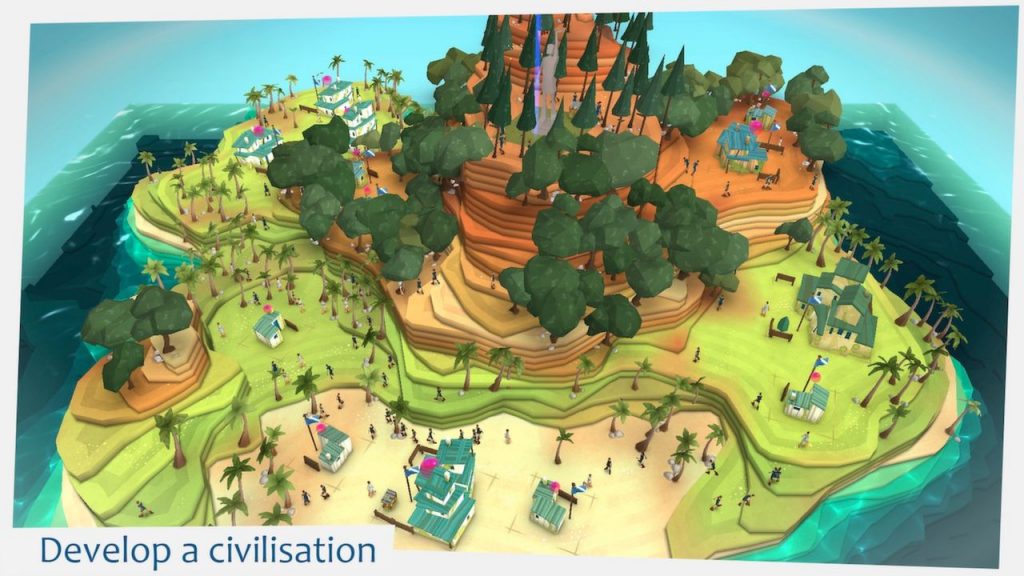 This life simulation game starts with a man and a woman who is almost drowning in the water but can get out of the river and settle near the 'Promised Land.' This is where they begin their life and settle down by building a tent, breeding a worker, who will then breed another worker, and it goes on after that. 
The game is entirely free to download, and if you have an Android, you can find it on the Google Play Store. If you own an Apple, search the game on the App Store, hit "Install", and wait for it to download. 
The Escapists 2
This game is another one on the list that is so easy to get addicted to. This game genre is a strategy role-playing one, and the designing has been done by the world-famous Mouldy Touf Studios, published by Team17.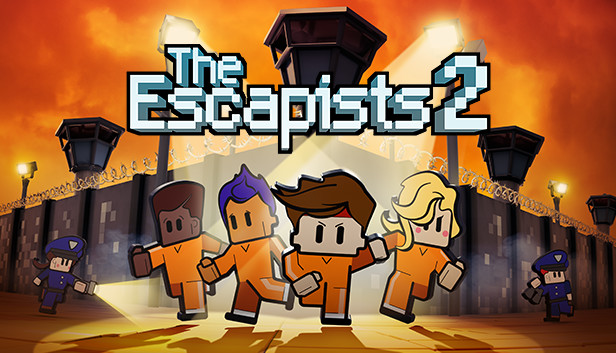 The Escapists 2 is a sequel to its wildly famous first version, The Escapist. The game features a combat-style system, in which the prison break becomes much more interactive and a lot more exciting as well. Every series of attacks needs to be blocked and tied together to get ahead – so plan carefully!
For a price of $6.99, you can download The Escapists 2 on the Google Play Store. Simultaneously, for a cost of $1.99, you can download the Escapists 2 on the Apple App Store. 
Pocket City
Nowadays, Pocket City is one of the most played life simulation games on mobile devices. In this game, you get interactive, exciting, and very interesting options to make your city through building experiences.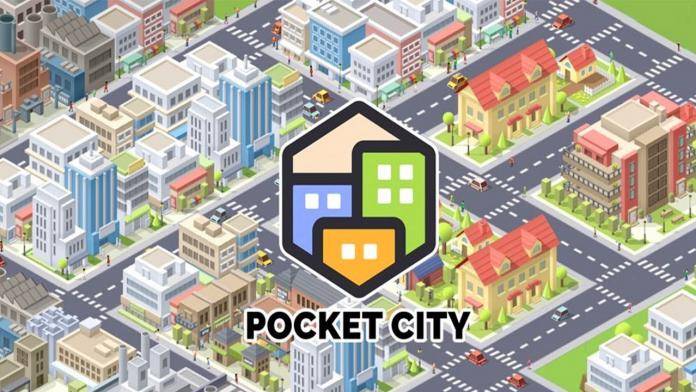 As the mayor of your city, do whatever you want! You can build a residential area, a commercial sector, and even industrial zones. You get to make buildings, pool money, and build terrains among other things. Pocket City keeps you occupied with the range of things that are available to do!  
For $2.99 you can download Pocket City from the Google Play Store for Android by searching the application there. You can also search for the app on the App Store for iOS devices. 
Game Dev Tycoon
Game Dev Tycoon is not just a life simulation game, and a very intriguing one at that! Developed by Greenheart Games and released in December 2012, this game is more towards the business genre, so if you have a knack for that, you're going to love this game!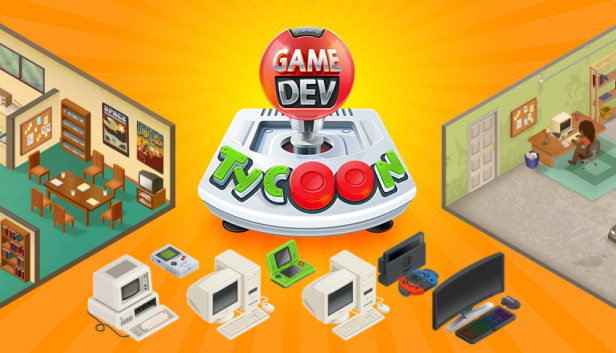 In Game Dev Tycoon, you get the opportunity to develop your own video games! You basically play as if you were actually working in the gaming industry: starting your own video game development company in the '80s. 
Research in the field, invent new games, and create the next best seller! For $4.99 on both mediums, you can download this game through the App Store, if you have an iPhone, or through the Google Play Store, if you have an Android device. 
Tropico
If you're into construction and management, Tropico is the pick for you. Developed by PopTop Software, Tropico gives the player the role of 'El Presidente,' aka the ruler of a made-up country that is located in the Caribbean during the Cold war era and beyond!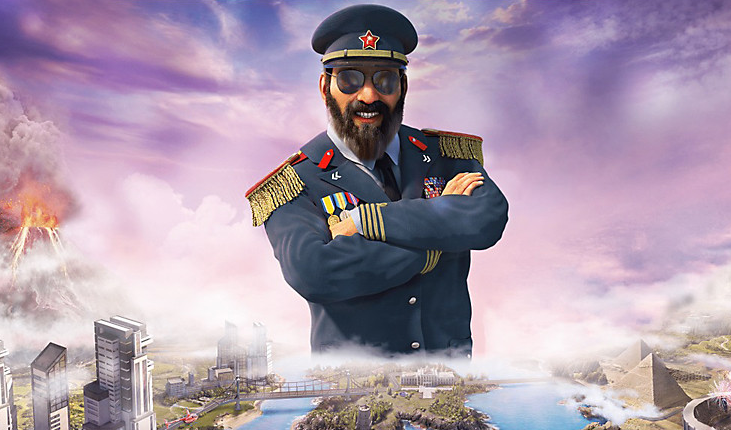 All you need to do is prove yourself as the leader of the underdeveloped land of Tropico by considering all that this land has to offer. There are untapped resources and a whole lot of potential in Tropico, so you have quite a lot on your hands!
For a price of $11.99, but for a game that is so exciting and hilarious to play, we think it's a deal! You can download this on Android from the Google Play Store and also on iOS from the Apple App Store. 
Conclusion
All of these games have remained popular for quite a time, and their intriguing features won't probably allow them to die down so quickly! 
The gaming industry is seeing changes every now and then, so it's safe to assume that the life simulation games are going to get better than before.