Hello Mobile Gamers, Vivid Games S.A. has released the official sequel of its mobile game 'Gravity Rider' which has been titled as 'Gravity Rider Zero'. This sequel is now available to download on both Android and iOS devices. In this game, there aren't any upgrades, difficulty spikes, or races against any unfairly powerful opponents, instead of that in order to complete the various challenges right away, you will simply pick up your favorite vehicle. You can download Gravity Rider Zero from the link given at the end of this post. Before that have a look of the Gravity Rider gameplay trailer below.
In Gravity Rider Zero, there are a lot of unique futuristic racing vehicles to complete the various challenges of the game. You can unlock new bikes by completing the tasks, beating challenges or breaking track records. From trials bikes to ATVs, WW2 era motorbikes to space rockets, they're all in there. You can even customize your vehicle, by giving your race car a new paint job, give your motorbike a different color, or you can upgrade your kart with neon lights trail. Even if your motorcycle is perfectly tuned, you can still upgrade your style.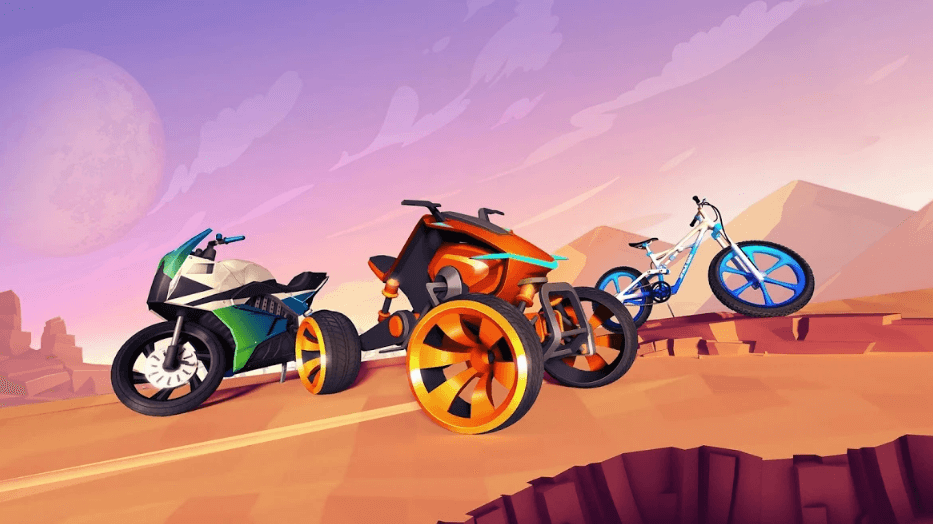 Gravity Rider Zero offers to you the classic solo progression system, in which you get enough 3 lives to complete the stages and moving on to the next stage. In terms of tracks, this game takes you to the different-different planets to face the craziest tracks of the universe. Are you ready for this thrilling ride? If you are, download Gravity Rider Zero from the link given below and start playing it.
Click here to Download on Android
Stay tuned with Mobile Mode Gaming (MMG) for the latest Mobile Gaming News & Updates!