In our previous post, we tried to give you an overview of The Vengeance event, even before its release. On 17th July 2020, the event has officially made its way to Free Fire and will be there until 2nd August 2020. Like other major events of the game, it also comes with various subparts available for different periods.
The event will be followed by the release of the next Patch Update OB23 in the game on 2nd August 2020. Yes, you read it right, Free Fire OB23 update will officially launch on 2nd August 2020. Below we will discuss each and every phase of the Vengeance Event.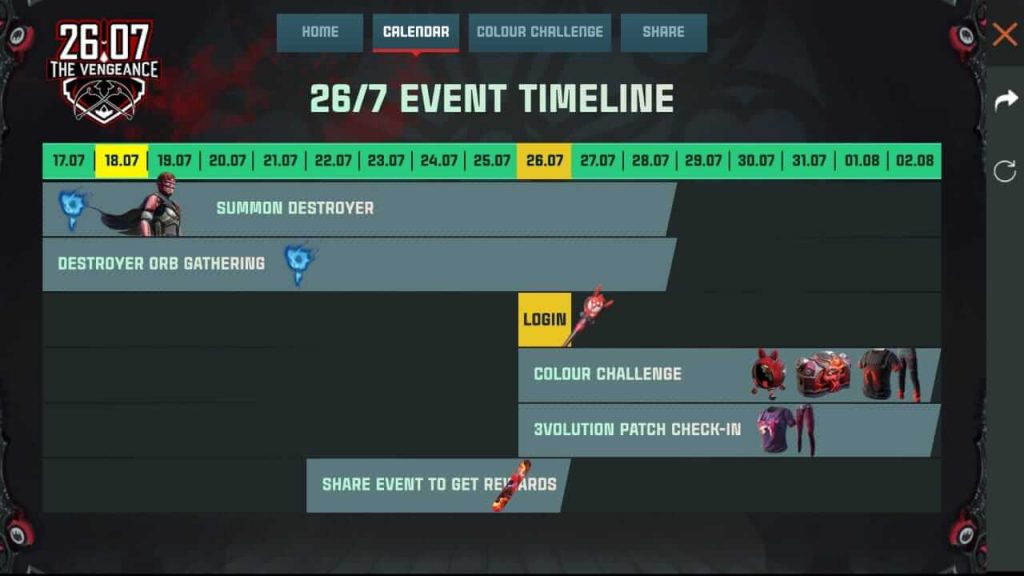 Summon Destroyer
The first phase has started from 17th July and will be there until 28th July 2020. During this period, you need to collect Blue Soul Orb tokens and redeem them for various rewards available. Between this period, after every match, you get 1 Orb token with a maximum limit of 10 tokens per day.
But on 26th July (peak day of the event), you get five tokens for each match with no maximum limit for the day. Using these tokens, you can redeem various rewards, including the Master of Death Bundle. After collecting enough number of tokens (120 for the Bundle), head to event lobby and click on 'Exchange Altar' at the left bottom screen.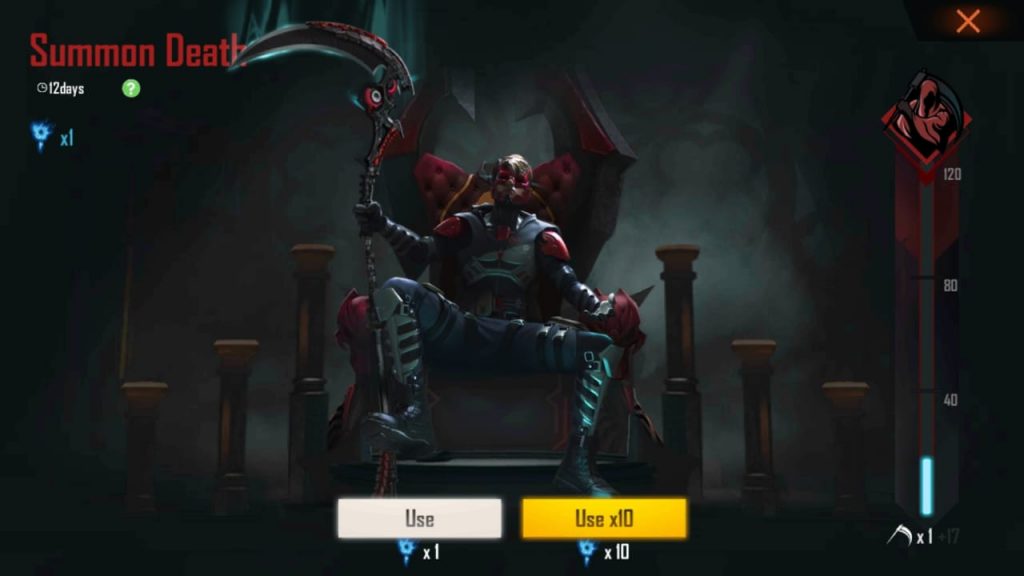 Here you use Orb tokens to make a spin to achieve milestones in the bar at the right side. Below are the rewards you can get:
0 Spins: Gold Royale Voucher (Collect from in-game mail)
40 Spins: Death's Ride Surfboard
80 Spins: Diamond Royale Voucher
120 Spins: Master of Death Bundle
Music Video Sharing
The vengeance music video will be officially on air on Free Fire India YouTube Channel on 22nd July 2020. You need to share it on your Facebook to redeem the June Festival Surfboard. You only get the Surfboard if the share number reaches a fixed milestone. A share button has been added to the event website, and it will be working from 22nd July 2020.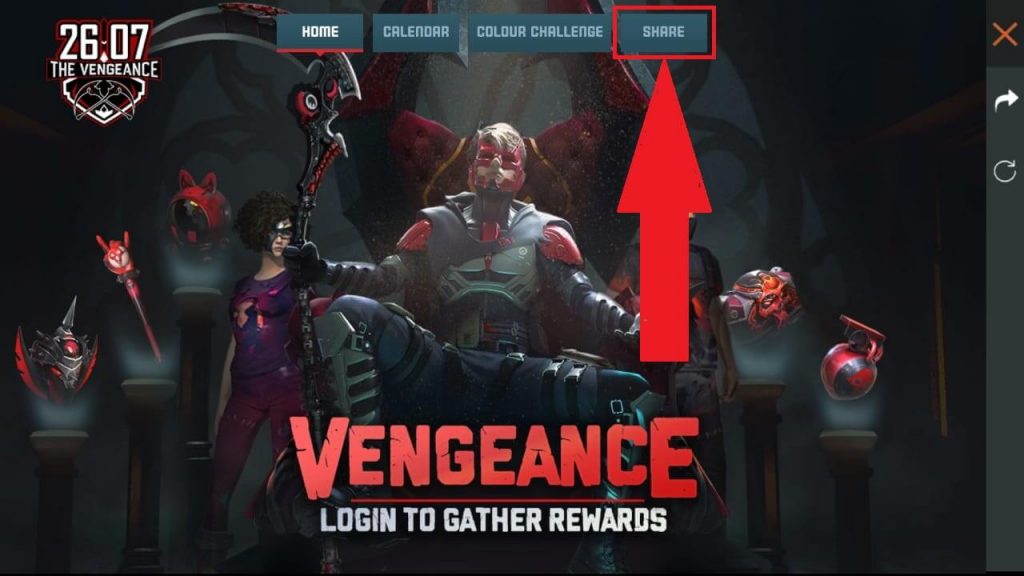 Login (Peak Day) Reward
Like every other major event of the game, Free Fire Vengeance Event will also have a Peak day on which all players get a reward just by logging to the game. Vengeance Event's peak day is on 26th July 2020, and all the players who log in to the game on this day will get Death's Final Strike Bat skin as a login reward.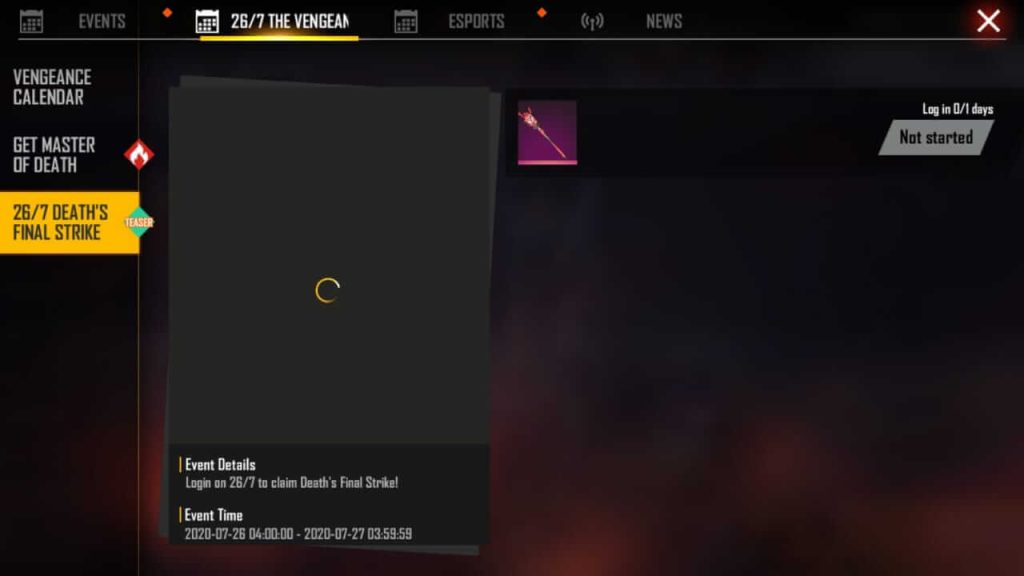 Color Challenge
The color challenge will be introduced in the game from 26th July and will be there until 2nd July 2020. During this phase, you need to paint four blank pictures using the paintbrushes. Similar to the Soul Orb tokens, from 26th July, you get a paintbrush after every match with a maximum limit of 10 per day.
By completing the color challenge, you can grab 'Master of Death Robo' pet skin and Death's Loot Box. Also if you keep on login to the daily between 26th July to 2nd August, you get Death Bringer Costume, as a reward of the countdown to the next patch update.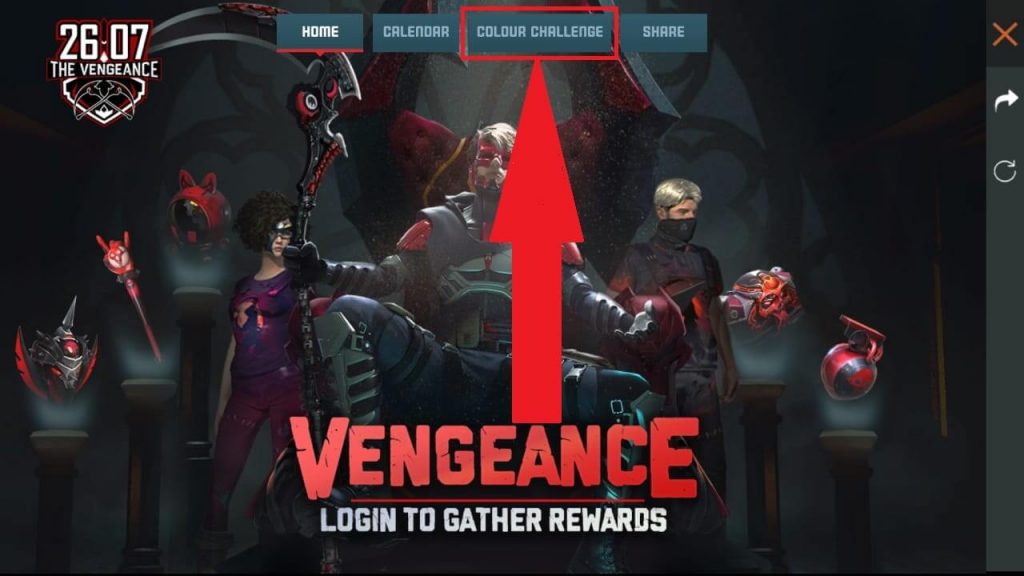 New Game Modes
The party is not over yet! Fascinating game modes such as Bomb Squad Mode, Explosive Jump Mode, Rampage Mode, and Grim Reaper Mode will be making its way to the game. All the modes have already made its way to the game, but Grim Reaper is going to be the exclusive mode of this event, coming to the game on 26th July 2020.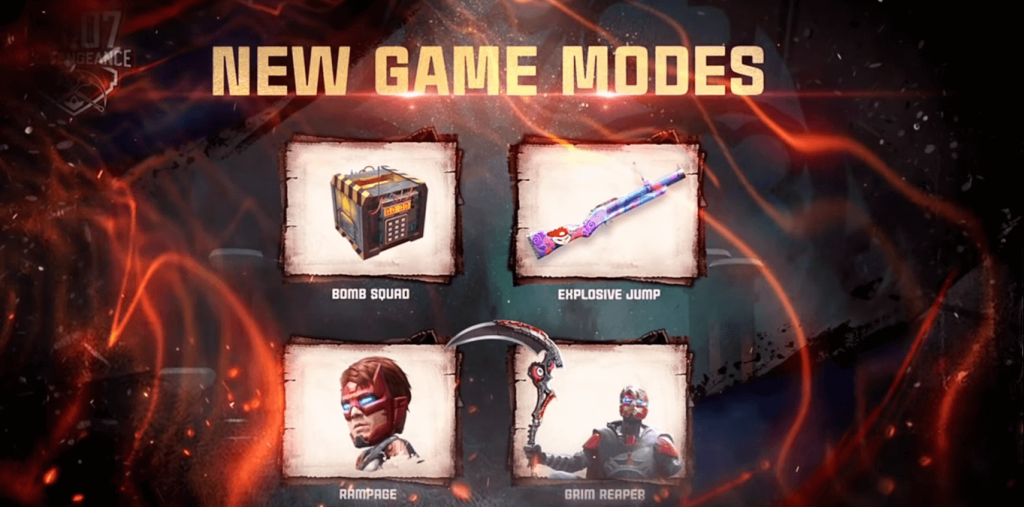 You can check out details about:
Also Read: How To Get Diamonds In Garena Free Fire
Stay tuned with Mobile Mode Gaming (MMG) for the latest Garena Free Fire News & Updates!