Free Fire is getting its Age of Streamers Patch on 3rd June 2020, and as reported by us earlier in the official patch notes of the OB22 update, Free Fire is getting the revised version of Rampage Mode. The new Rampage Mode will be called 'Rampage 2.0'.

Free Fire Rampage 2.0 is a 4v4 mode similar to the domination mode available in PUBG Mobile and COD Mobile. Both of the games are close competitors of the Free Fire. To avoid players being shifted from Free Fire, the developers introducing the new Free Fire Rampage 2.0 Mode.
The matches of Free Fire Rampage 2.0 Mode takes place on a small area located on the Kalahari or Bermuda Map. The matches of Rampage 2.0 mode ends as soon as any team reaches 100 points or the time period of 10 minutes is over.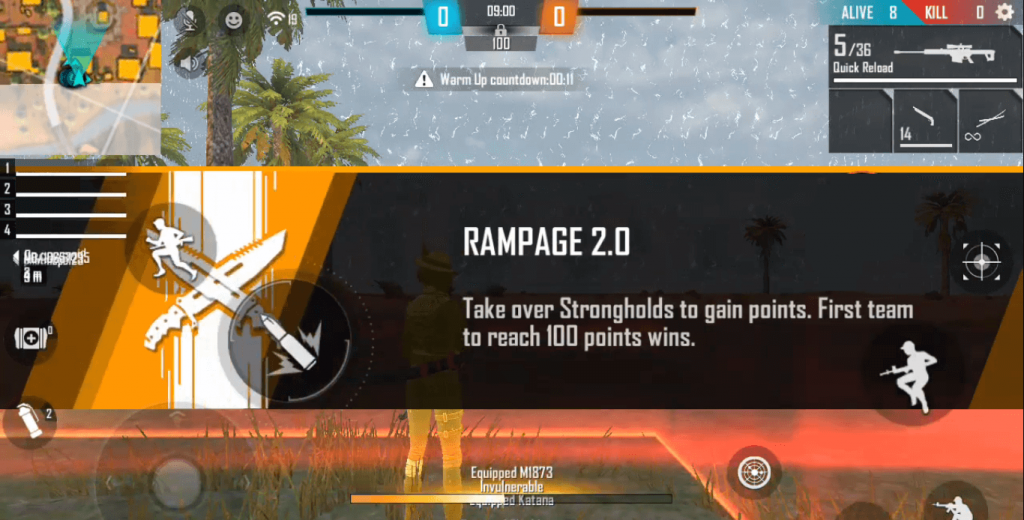 Both the teams spawn in their respective bases, and all players choose their set of weapons from the 4 options available in the Loadout. There are 3 places called A, B, and C available on the map. As the match start, one of the places gets activated for 1 minute. During this period of one minute, players of both the teams try to dominate the place to earn points for their respective teams.
To start earning points, team members have to stay inside the place. Meanwhile, opponent team players try to defeat the players and dominate the area to earn points for their team. If a player gets killed, he/she re-spawn on their respective bases. The target for both teams is to reach 100 points before others.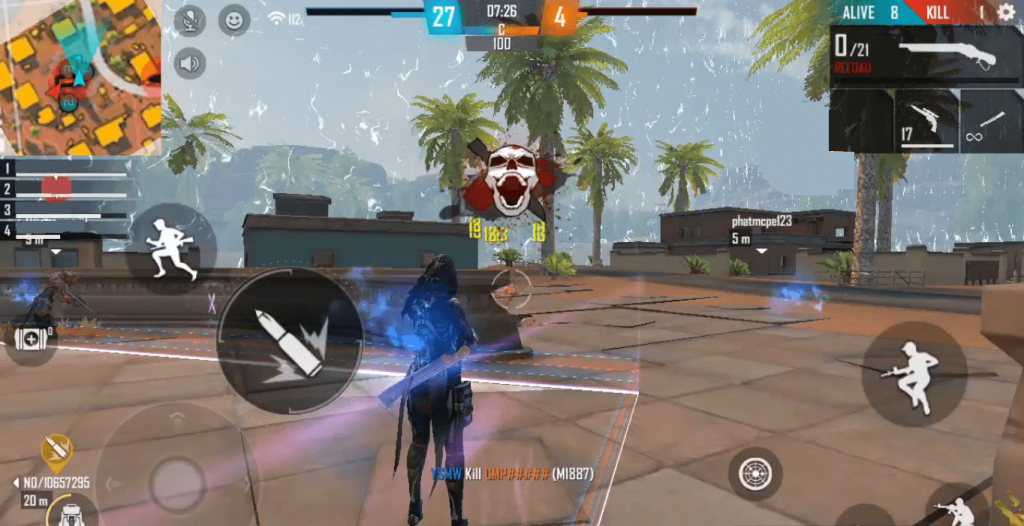 To make the gameplay more interesting, players get a map-drop costume for enhancements from the golden crates that are kept somewhere on the map itself. If one of the team members pick up the costume, the whole team gets enhancements that can be increased speed, increased HP or anything else. The costume and boosts last for a short period of time only.
After the period of 1 minute is over, another place on the map gets activated. Now both the teams run to dominate that place and earn points. The same thing happens till any of the team reaches the target of 100 points.
Also Read: How To Get Diamonds In Garena Free Fire
Stay tuned with Mobile Mode Gaming (MMG) for the latest Garena Free Fire News & Updates!