PUBG Mobile is currently one of the most popular mobile games out there. It provides a highly competitive environment for players to play in. However, many players are found to indulge in practices that are against the essence of PUBG.
These practices are used to advance and win games by exploiting an in-game weakness. With the start of Season 13, we are seeing PUBG tackle many of these practices which it finds unfair to players. This has led to the introduction of the Safety Scramble mode and a change in the K/D system.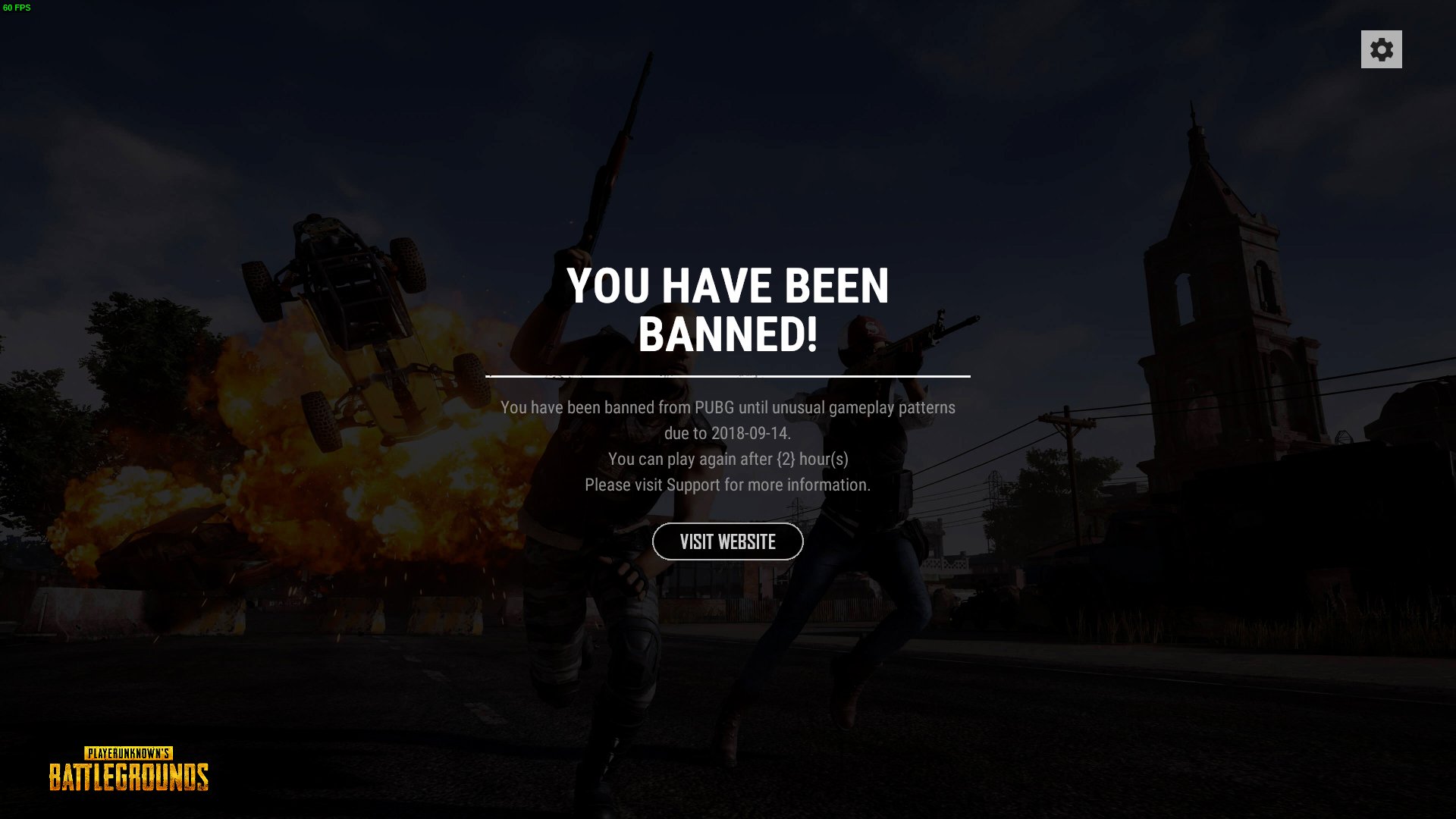 Now, PUBG is set to tackle one of the most unfair behaviors being followed in the game. This is the practice of teaming up during Solo matches to gain an advantage and get a good rank, kills, and much more.
Any PUBG player who has played Solo matches may have heard many players shouting and commenting "Team-Up" when in the starting lobby. While you and I would play the match Solo as designated, these players team up and have each other's backs.
Thus many times, lower-skilled players will reach the end of the match and probably even win while good players are eliminated early on. This creates a negative environment for those who play fairly and in accordance with the PUBG rules.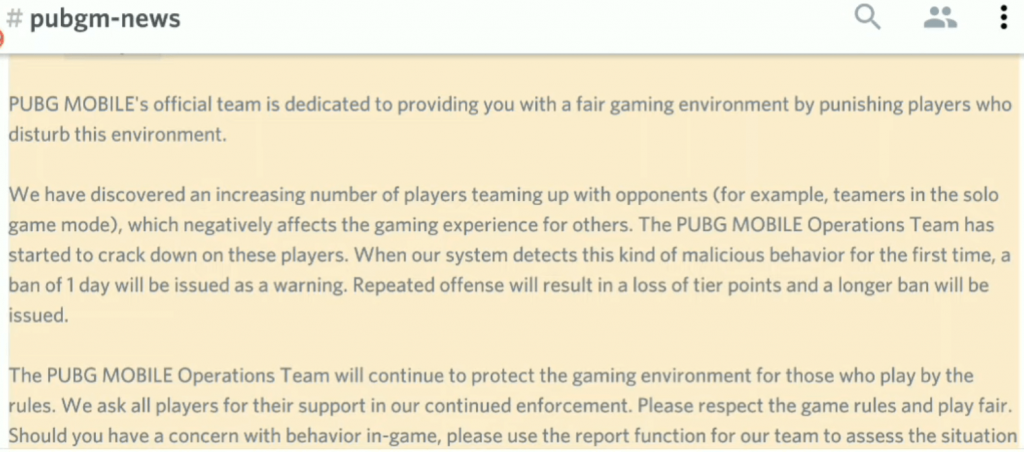 Now PUBG has taken notice of this problem and announced a strict ban on anyone caught indulging in such activities. The first instance will result in a one day ban of the account. Tier drops and longer bans will also be issued for a player who keeps indulging in this activity.
Also Read: League of Legends Wild Rift Alpha Test Announced In Selected Regions
Additionally, you can also report such unfair behavior through the report option in PUBG. First camping and now team-ups in Solo matches, PUBG is slowly tackling all problems currently plaguing its platform. News regarding tackling hackers is expected to follow soon enough.
Stay tuned to Mobile Mode Gaming for all mobile news and updates. Happy Gaming!!!