Since launch, Call of Duty Mobile has gained massive popularity. It was downloaded over 150 Million times in the very first month of its launch itself. And since then, the number of COD Mobile players has been increasing with each coming day.
Call of Duty Mobile has two main modes, namely Battle Royale and Multiplayer. The mobile gaming community enjoys both of these, but it is not hidden that it is Multiplayer Mode that has gained more attention and love.
In the multiple modes, there is again both Casual and Ranked Mode. Casual mode is filled with all time-limited events and permanent game types, and on the other side, Ranked is for hardcore players. Ranked modes have 4 game types, namely: Search and Destroy, Hardpoint, Domination, and Team Deathmatch.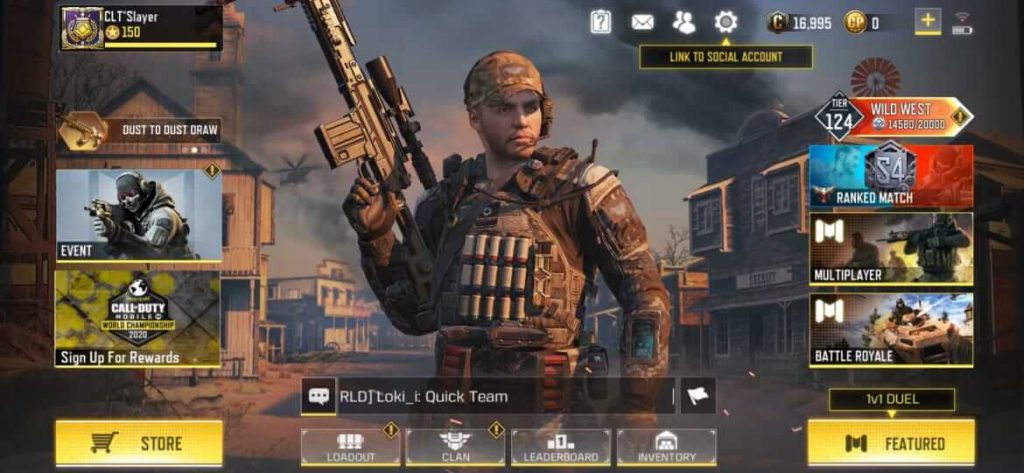 If a player is playing casual matches, he gets an option to the choice, not only the map of his choice but also the game type. But in Call of Duty Mobile Ranked matches, the player has no option to either choose the game type or the map. But Activision has just introduced a new update that has added a New Mode Selection feature in the Call of Duty Mobile Multiplayer Ranked Matches.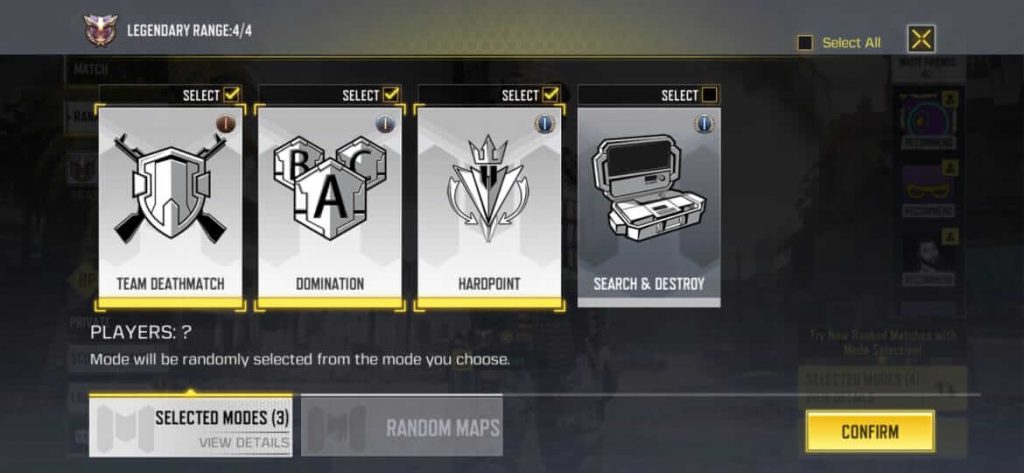 Now while playing Call of Duty Mobile Multiplayer Ranked Matches, you will have an option to choose which game mode you wish to play. For example, I really like rush gameplay, so I don't like playing Search and Destroy because it's very slow-paced. So now, I can simply choose the other 3 modes and press on Play without worrying that the game will put me in a random Search and Destroy match.
Also Read: Call of Duty Mobile To Finally Get Free HBRa3 Gun
So if you are not already in legendary rank in COD Mobile, then this seems like the best time to push your ranks, gather your friends and select your favorite mode in the ranked matches and increase your chances of winning.