Apex Legend is gaining popularity as the newest star in the battle royale gaming universe. Respawn Entertainment, the game developer, revealed that Apex Legends racked up as many as 50 million players just one month after its release.
I have been an avid gamer for a long time and have played hundreds of games to date. Considering its competitive gameplay and all the in-game fun, I am absolutely in love with Apex Legends. If you are looking for something new to play or a great game to learn the fundamentals of battle royales, I would highly recommend it.
In this article, I'll provide a beginner's guide to Apex Legends, including how to get started with the game and where to find your first set of free Apex coins. Plus, I will provide some tips and tricks to master the game and play like a pro.
A Brief Introduction to the Game
Fall Damage Does Not Hurt Players
Use Smart Comms to Keep in Touch with Your Teammates
Grab the Right Attachments for Your Weapons
How to Earn Free Apex Coins
Participate in Tournaments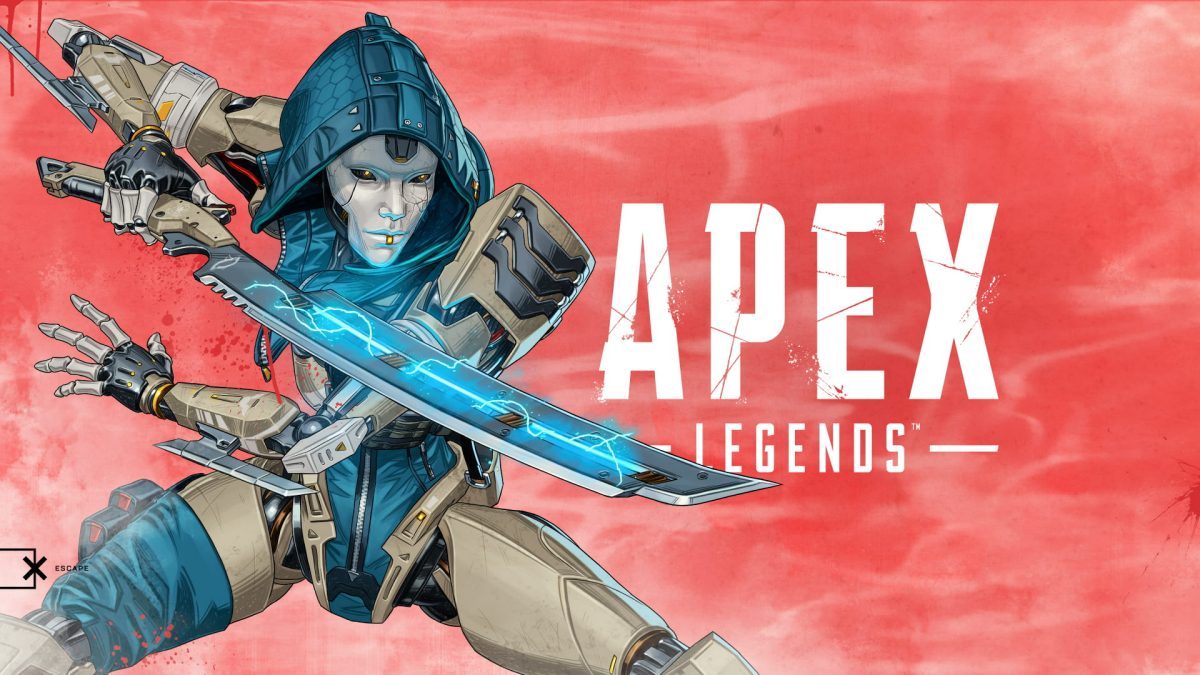 A Brief Introduction to the Game
Set within the Titanfall universe in the backdrop of beautifully rendered graphical locations, this battle royale game offers players the thrill of running through combat situations! Players are dropped in squads of three into a King Canyon with an aim to hunt down and eliminate the other 19 squads for victory.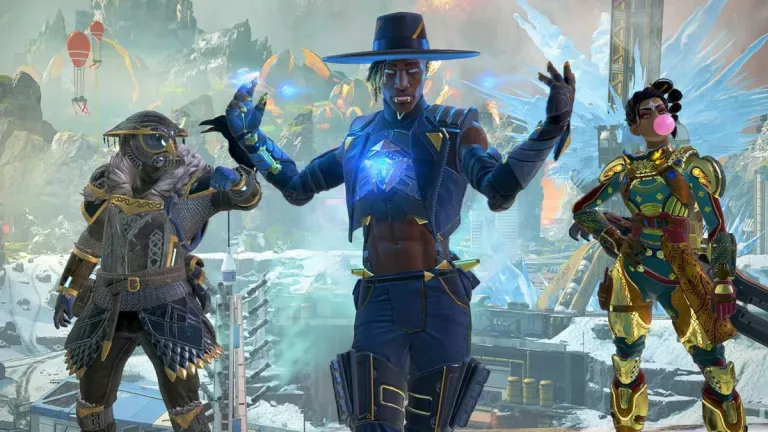 Packed with various thrills and cliffhangers, Apex Legends melds sci-fi with modern weapons, powerful upgrades, and deadly characters to deliver a unique and adrenaline-fuelled shooter experience!
Apex Legends looks to bring its own flavor to the battle royale genre, taking on a big name—Fortnite. With a strong emphasis on gameplay, the former offers a diverse range of characters that have a lot more unique skills than the latter.
This means your character can heal itself, jump higher, and even use weapons with a scope. It's really fun to play and has a great map.
Choose Characters from Multiple Classes
Despite the similarity with other battle royale games, there are plenty of splendid features that make Apex Legends stand out from its competitors. As a hero of the time-honored battle royale mode, Apex Legends allows you to choose your own characters, also called Legends, each with their own unique strengths and weaknesses.
Whether it's the strength and size of Gibraltar, the trap-setting abilities of Bangalore, or the flexibility of Mirage, every Legend has a unique play style. When you start your free trial, you'll get to try them all out!
This means that players need to master each hero's battle style, from hit-and-run attacks to a powerful defense. Use these skills to defeat your enemies in tense, rip-roaring gunfights. So, which Legend will you call?
Fall Damage Does Not Hurt Players
Playing battle royales, like PUBG and Fortnite, one thing I was always annoyed about was the fall damage. I would fall from heights, decrease the health bar, and sometimes even get killed, which was irritating. Of course, getting killed by enemies is justifiable, but getting killed by fall damages is quite annoying.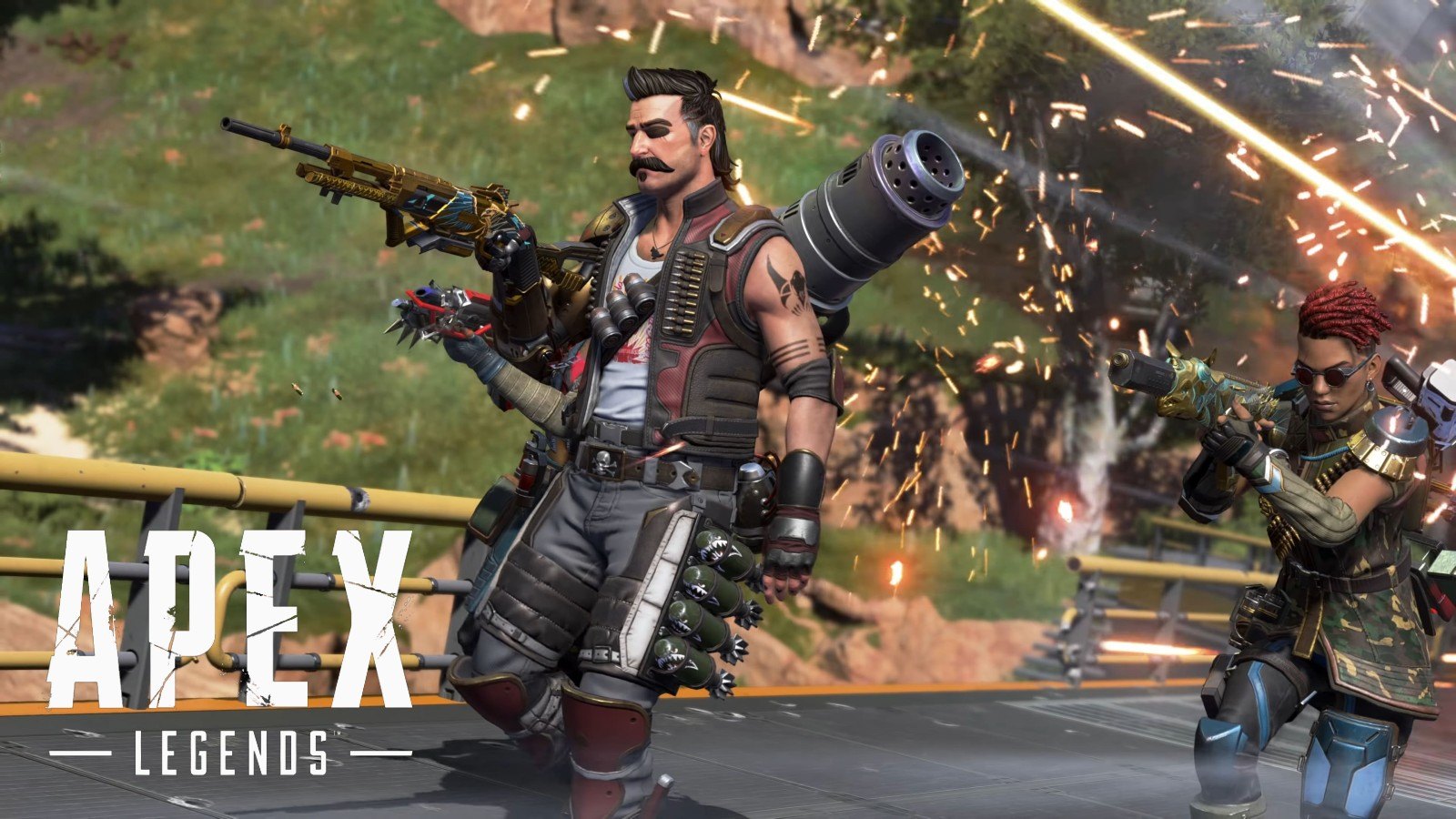 With the all-new fall damage immunity feature, Respawn Entertainment has completely changed the way players navigate their jumps. In fact, they can now fall from any height and not die as long as they land on the ground—all without incurring any damage.
Such high accessibility has been a welcome change for many fans, and I believe it will only improve the game for players who are interested in building structures or just enjoy climbing to the top of a tall building. Or even better, fearlessly jumping down and giving enemies for a pleasant surprise.
Respawn Your Teammates
It is no secret that every battle royale has the revival feature that allows players to revive their knocked teammates. However, in Apex Legends, not only can you revive your teammates, but they can also revive you. So if you get taken down mid-firefight, your teammate will run in and revive you instead of you having to sit out until the next respawn.
In fact, every Legend in the game carries a Legend Banner, which it drops while dying. This banner can only be picked up by teammates! Taking the banner to one of Respawn Beacons that are scattered throughout the map will allow you to respawn your teammates and continue the game.
At the same time, it is worth mentioning that there are only two Respawn Beacons per match, and it takes about 15 seconds to revive the deceased teammate. In addition, revived players will not have any arms and ammunition when they resume.
Use Smart Comms to Keep in Touch with Your Teammates
Now that I've given you a sneak peek into the game and its features, let me reveal a few awesome hacks that actually made me ace Apex Legends!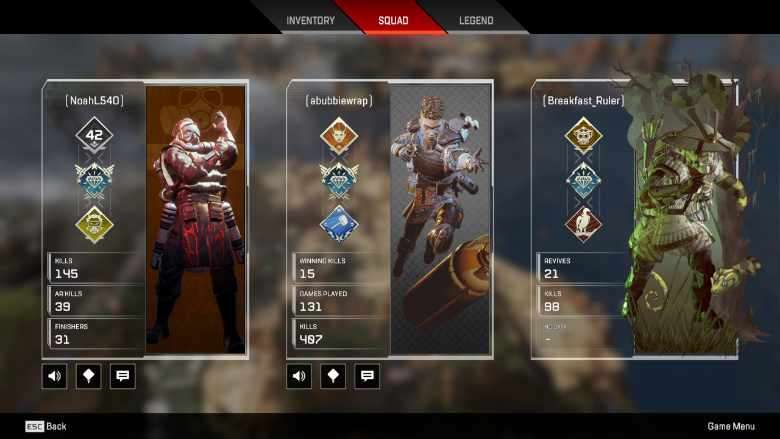 First thing, a good game always requires good communication between teammates. Use the in-game chat and communication system to communicate with your teammates and give them critical information about the game.
Through the chat, I can pinpoint locations, highlight threats around me, and even tell my teammates which direction I am going. Using smart comms allows me to ensure that my teammates always have all the latest intel about the surroundings.
Stick Together with the Team
Apex Legends is a team game with a big emphasis on team spirit. Once on the battlefield, I would scatter around for some basic loot and then again stick together with the team—which I believe is the key strategy to winning the game.
With my whole pack together, all that was left to do was learn each Legend's abilities in my team and develop the gameplay strategies accordingly. It's better to start with a legend you feel most comfortable with.
I generally begin my game by just feeling the flow, roaming around with my squad (if possible), and aiming for early game kills. Then, of course, you need to make sure that your gun is doing enough damage to finish off your opponents. You will learn when and how to use all their abilities effectively with practice.
Grab the Right Attachments for Your Weapons
There is absolutely no doubt that there are plenty of amazing guns in the game. From pistols and SMGs to LMGs and assault rifles, there is a gun for every player. Plus, they all feel, sound, and look different. In fact, each gun has its own unique kick and recoil patterns that fit different play styles and needs.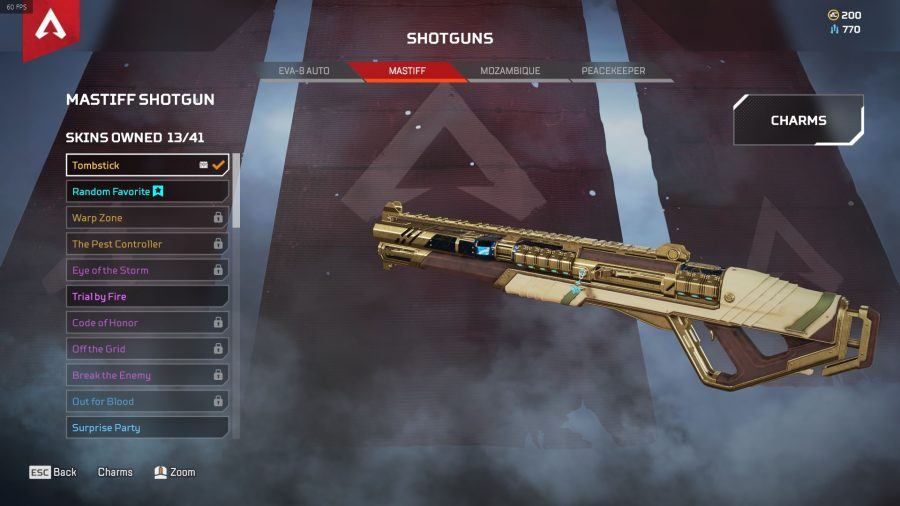 What's more, the game is filled with various attachments that can help improve the efficiency of guns. There are sights and scopes, stocks and barrels, extended magazines, and more.
When it comes to weapon attachments, you need to pick a few that are worth investing in. The attachment in your weapon directly affects the damage output.
So, using attachments that complement your weapon and boost your team's chances of winning will give you an edge over rival squads.
Understanding the In-Game Currency
Did you know that there are three currencies within Apex Legends? The first currency is Apex Coins. Use it to get Apex Packs, characters, guns' skins, and character skins faster. It can also be used to purchase some really cool Apex Packs.
Legend Tokens are the second type of currency that can be earned by completing challenges established by the game developers. You can use this currency to unlock characters in the game.
The last currency is Crafting Material, which is less important compared to the other two, as it cannot be used in-game unless you want to craft cosmetic items from your inventory.
How to Earn Free Apex Coins
Apex Legends is absolutely free to play and, while the grind might seem a little steep, there are plenty of ways to earn free Apex coins inside the game.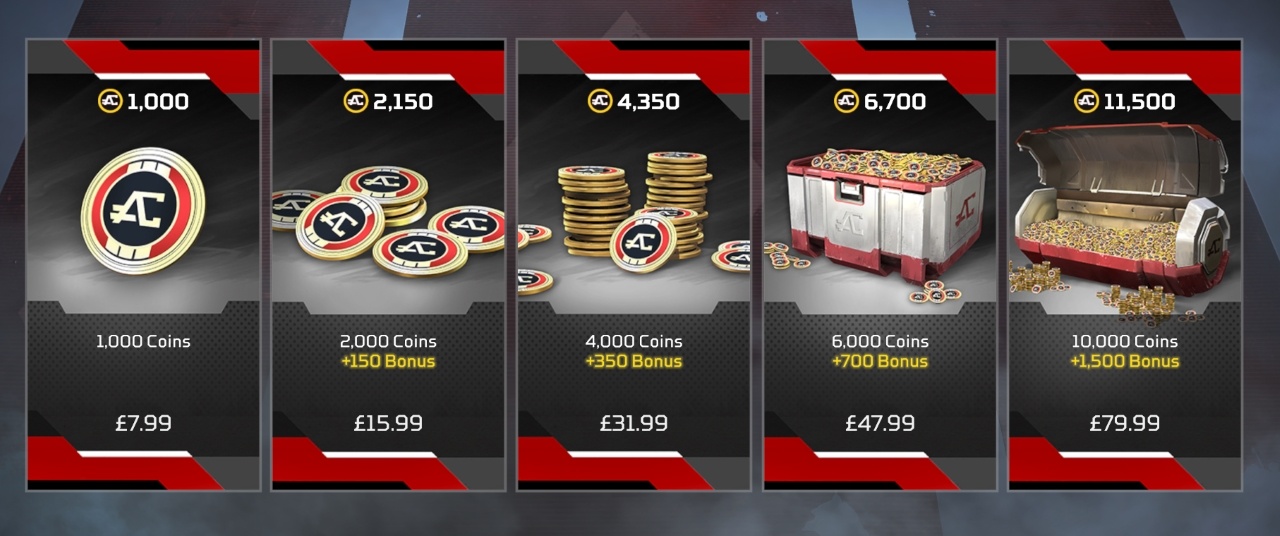 An easy way to grab free Apex coins is via Swagbucks or Amazon Gift cards. Additionally, you could earn points by shopping online, watching videos, and completing surveys, among other online tasks.
The points get pooled up in absolutely no time and can be redeemed for Amazon Gift Cards. So say, for a gift card worth $10, I could purchase 1,000 free Apex coins that give me enough for some expensive items from the loot boxes.
Giveaways from Live Streamers and YouTubers
Apex Legends is an extremely popular game, and there are a lot of streamers on the internet who regularly host giveaways. The streamers use the giveaways to get more views on their channel and, in return, they tend to reward their fans for their loyalty.
A common giveaway format goes like this: first, the host shows viewers the game for which they are hosting a giveaway. Then, they tell the audience about a giveaway guideline, which is usually related to watching a certain number of their videos or a mission that can vary from watching to liking and commenting.
Afterward, the host announces the winner of the giveaways and rewards them with about 200 free Apex Coins. I found plenty of giveaway hosting channels on ComunicGaming's Youtube Channel from time to time.
Participate in Tournaments
Did you know that EA Games and many other online gaming communities hold multiple Apex Legends Tournaments?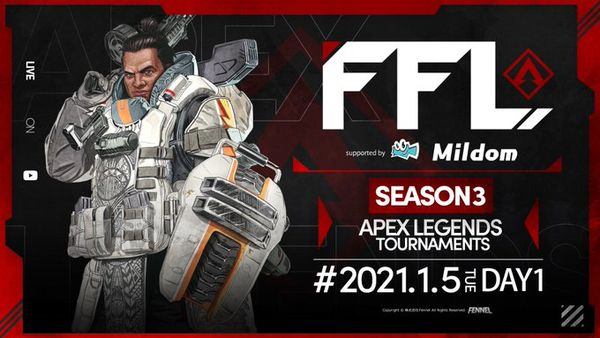 From simple solo play and team play to full-blown tournament play with multiple winners, these tourneys offer a plethora of cash prizes and Apex Coins to the top players.
As an indirect way of getting free coins, all you need to do is sign up for a tournament—choose from Knockout, Last Man Standing, or Round Robin match.
Then, as you make your way up the leaderboards, you can win big cash rewards. So get on board and happy gaming!
Battle Passes
Battle passes are a great way to earn free Apex Coins while having fun and playing with friends! The Battle Pass is a limited-time in-game item that grants access to exclusive in-game challenges.
You'll level up as you work your way through the challenges, hitting milestones that increase your free Apex coins. Once you've unlocked a series of levels, you can upgrade to the next Battle Pass and keep earning more points.
However, the limit on the number of battle passes is approximately 950 Apex Coins. Therefore, if you aim to get more coins and battle passes, you must always try to be on the highest-ranking list.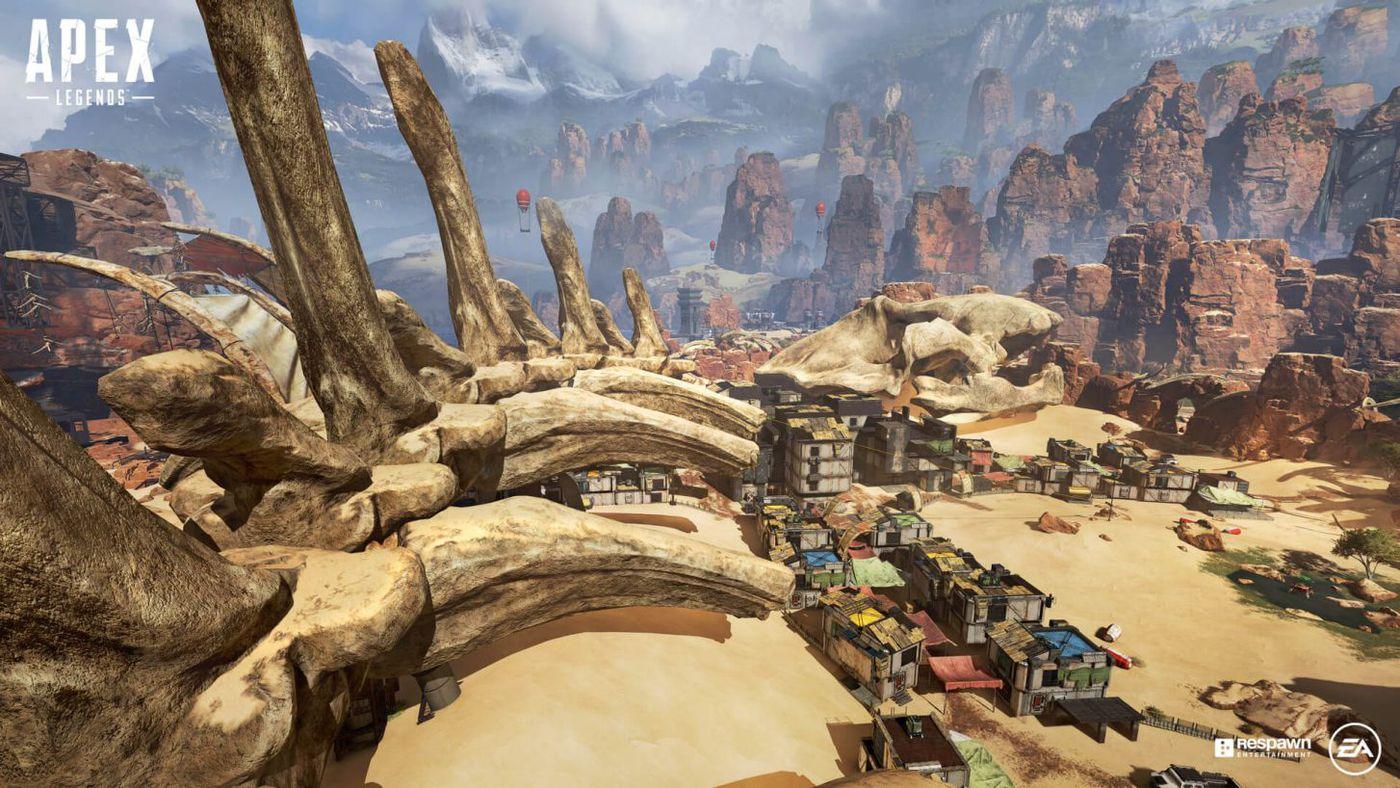 The Bottom Line
After years of Fortnite dominating the battle royale genre, Apex Legends has taken over the PC and console world with its cool personality and intense gameplay. As a game nerd, I can't get enough of this game.
I hope you enjoyed the tips in this article! You do not need any specific expertise or knowledge to use these hacks. Also, you don't need to use any third-party software or tool to find your way through them. So, why wait? Put your best gaming shoes on, and get ready to collect Apex legend points.