After a lot of wild guesses regarding the release date of Teamfight Tactics Mobile Version, Riot Games has finally released this PvP Strategy Autobattler for both Android and iOS devices.

Before the global release of the game, developers had a Closed Beta Test last month at EU & Oceania countries and took players' feedback to make it perfect as per the players' expectations. The game is going to offer a crossplay experience to the players, which means you can switch between mobile and PC as per your convenience.
Teamfight Tactics is set in the Runeterra Universe, just like the popular title 'League of Legends' from the same developer. As you start playing the game, you will be able to recognize many popular heroes, villains as well as monsters. The combat system of the game is quite easy to learn, as it is similar to other titles of the genre.
There are two stages in which the matches of TFT are divided: at the first stage, you choose and deploy the units on the battlefield as per your strategy; and during the second stage, you witness your hordes fighting against the enemies.
After winning each game, you get rewarded with coins that can be used for buying different units and leveling them up. In TFT, there are various units available, including the classic ones that are making a comeback with unique features.
By combining these units, you can create powerful synergies that result in a vital effect on the enemy team. You can level up the units by acquiring the dame type of units because, ultimately, the aim is to make a powerful group of heroes that can defeat enemies easily.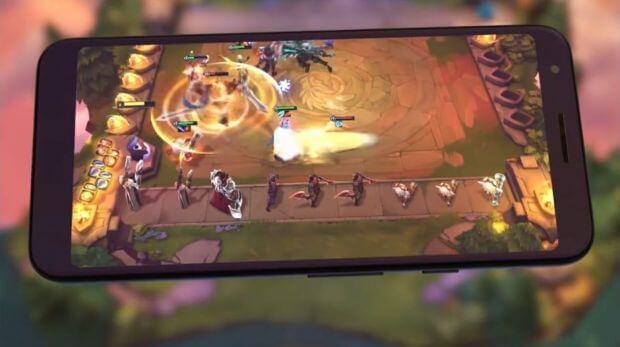 Teamfight Tactics Mobile will be competing with the latest hits of the genre, including DOTA Underlords, Auto Chess, Chess Rush, and Magic Chess, etc. But Riot Games is the developer, that changed the gaming industry by introducing League of Legends, so it can be said that TFT Mobile is also going to be none less.
Also Read: Minimum Requirements to Play Teamfight Tactics on Mobile
Teamfight Tactics Mobile version is available on the Google Play Store and iOS App Store.