Riot Games has started testing the Teamfight Tactics (TFT) Mobile Version as a Closed Beta Test in a few countries. The testing countries include EU & Oceania, and the developers are aiming to release the full game in March 2020. If you are not from that region, you can still download and play TFT Mobile Beta Version.
Just like the popular title 'League of Legends' from the same developer, TFT is set in the Runeterra Universe; you will be able to recognize many villains, heroes, and many other popular monsters. TFT is a PvP Strategy Autobattler which offers the combat system similar to other titles in the same genre, which is quite easy to learn.
Each match in TFT is divided into two stages; during the first stage, you choose the units which you want to deploy and how to arrange them on the battlefield. During the second stage, you witness the battle against your enemies. You get rewarded with coins for winning a match, which can be used for buying units and leveling up.
There are dozens of different units available in TFT, and many of them are classics that are making a comeback. The units have unique features; by combining them, you can create powerful synergies that are actually vital. By acquiring the same type of units, you can level them up because, in the end, the goal is to make a powerful group of heroes.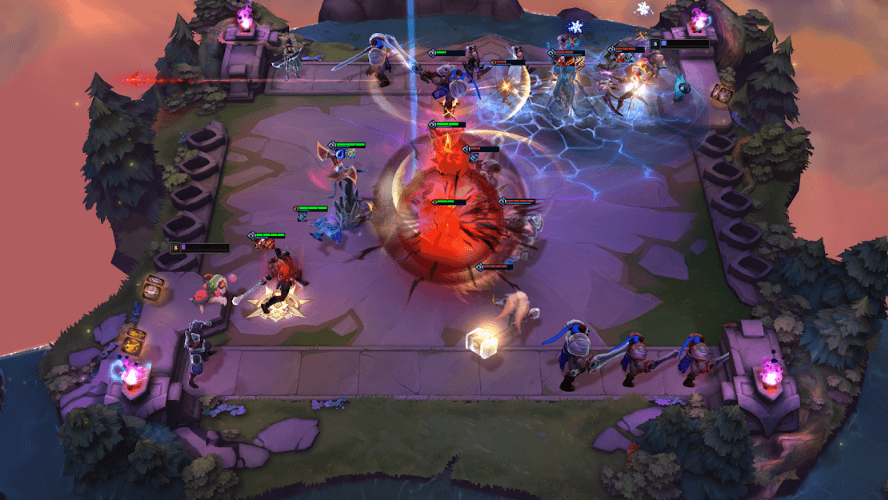 Teamfight Tactics is going to compete with the genre's greatest hits such as Auto Chess, DOTA Underlords, Magic Chess, or Chess Rush. By looking at the records of Riot Games, it can be said that TFT Mobile might leave behind all of them.
Click here to Download Teamfight Tactics Mobile Beta Version
If the above link does not work, you can try to download it from Uptodown. Teamfight Tactics is also officially available for pre-registration on mobile devices.