Golden Farm is an online mobile application where you get to act as a farmer and live the farm experience. You get to build a farm and explore the nearby village as you trade your crops for other items and goods to use for your farm. Each product that you trade will unlock more resources.
Speaking of resources, there are a lot of resources used in Golden Farm online. One of the most important resources is diamonds which is the exclusive in-game currency used for upgrading and unlocking more features. With its rarity, diamonds can still be earned for free if you know where to find them.
In this guide, you'll learn more about how to obtain free crystals and more. Read on to learn more.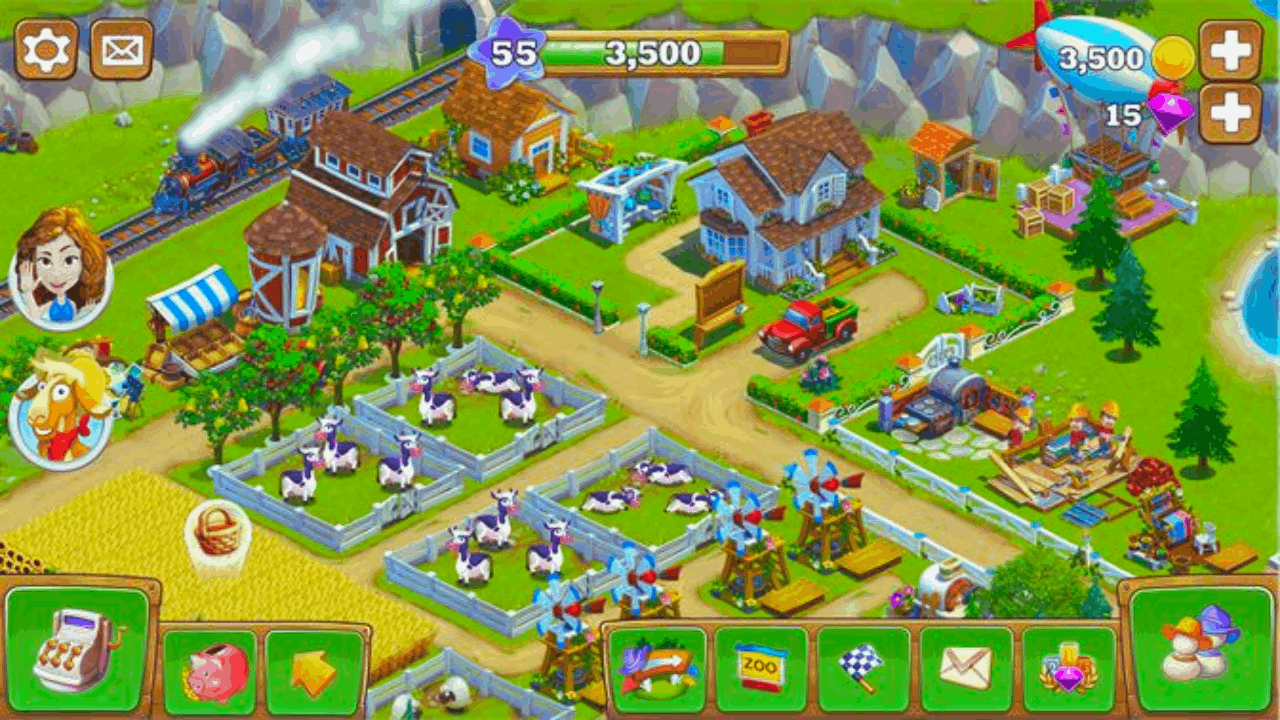 Importance of Free Crystals in Golden Farm
Crystals are the most precious resources in Golden Farm. You won't see a lot of crystals if you don't use your real money to purchase them, but there are certain ways for you to get ahold of them.
Crystals are used for many different things. They are used to help lower the time duration for your crops to grow or unlock exclusive items in the game.
It is very important that you always use your crystals to their optimal benefit so you can make the most out of them. When you use the crystals, you get faster production and better crops, and you also boost the economy of the village that you're in.
Crystals are essentially the life of the game and learning where you can get them for free is critical for your game.
How to Download Golden Farm
Golden Farm is available to download from the Google Play Store for Android devices and from the Apple App Store for iOS devices.
Tap "Install" or "Download" and wait for the game to be fully installed on your mobile device before tapping "Open" to launch it. You will then be asked to create an account or log in using your social media account.
It is highly recommended that you log in using your social media account as it helps in redeeming some key prizes that you will learn more about later on in this guide.
How to Earn Free Crystals in Golden Farm
There are several ways for you to get free crystals in Golden Farm, but it will take some effort on your part as a player. Compared to gold, crystals are far more valuable in the game.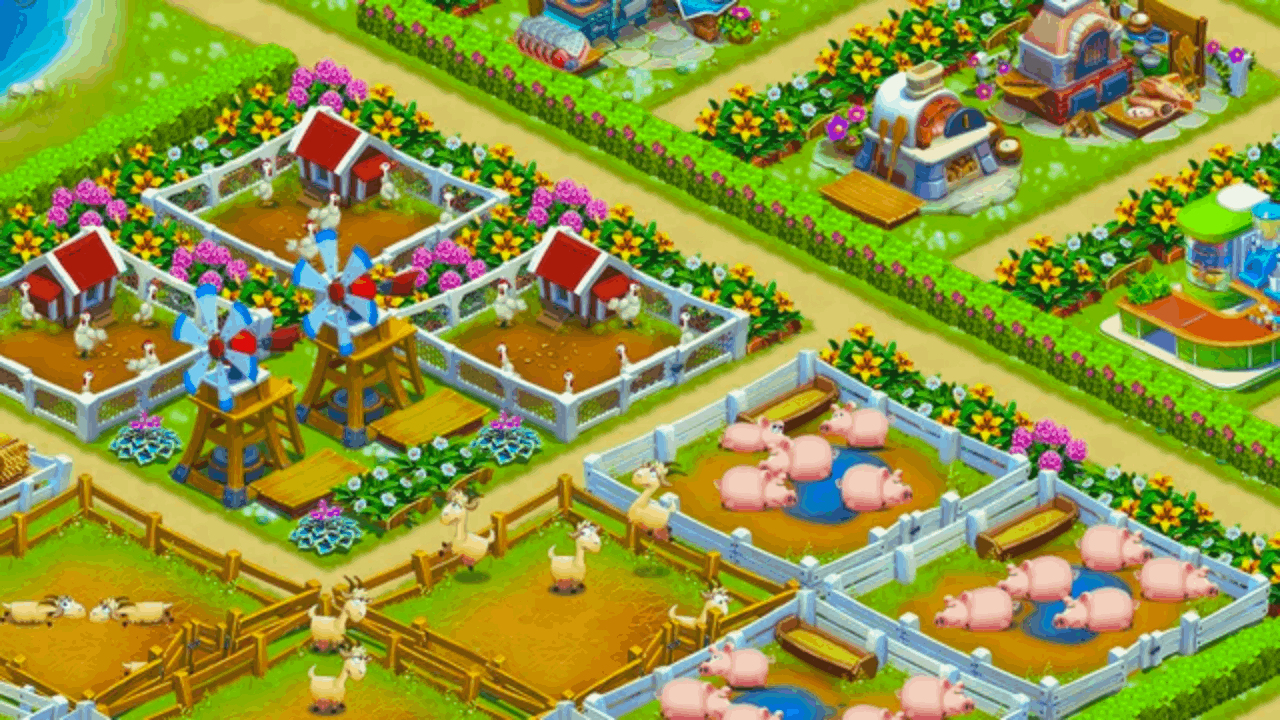 One quick way to earn crystals is to log in using your social media account. You instantly receive crystals for doing so and you can also find your friends a lot easier with this feature.
Make sure that you avoid using your crystals early on as they will play a much more important role later in the game.
Always Complete the Daily Objectives
Golden Farm incorporates a feature where you have a set of daily objectives to complete.
Each objective means that you have to perform different tasks within the game such as planting crops and harvesting them or reaching a certain amount of gold within the day.
Once you're done with these daily objectives, you'll receive a good amount of rewards in the game. You can check your inventory for the rewards which may include crystals.
Log In Every Day
One of the easiest ways to get free crystals in Golden Farm is to simply log in to the game. Each time you log in to the game, you unlock a reward.
These rewards can help you build your farm and unlock new crops, especially in the early stages of the game.
When you consecutively log in to the game for seven days, you'll get a bigger reward which contains crystals and other freebies.
Play the Game For Longer
Apart from logging in to play the game, you should also know that the game also rewards you for playing longer. The more time you spend playing the game, the more bonuses you'll get.
The Farmer's Bonus allows you to receive rewards the longer you stay playing the game. Make sure that you check out this feature after 5 minutes, 15 minutes, 30 minutes, and an hour of playing the game.
You'll receive a gift that contains rewards such as gold and crystals.
Watch Ads
The easiest way to get free crystals in Golden Farm is to watch ads. These ads are only 30 to 45 seconds long and they don't take a lot of your time.
Take advantage of these ads when you see the option to watch one and you'll either double or triple the amount of gold that you earn. Sometimes, they even offer you a good amount of crystals if you finish watching the entire ad.
Make a Wish
There is a feature in the game called the Wishing Tree where you get to choose from four different gifts. Each of them has their own set of rewards but there is one that offers a random reward.
Choose one before you log off from the game and when you come back the next day, you will receive the rewards. Always check the rewards right after you log in so you can use the rewards in the game immediately.
Rewards may include tools, gold, and sometimes, crystals.
Avoid These Mistakes When Using Your Crystals
Since crystals are difficult to obtain, it is always fitting that you make the most out of them. Many newbies often make a lot of mistakes by spending their hard-earned crystals right off the bat.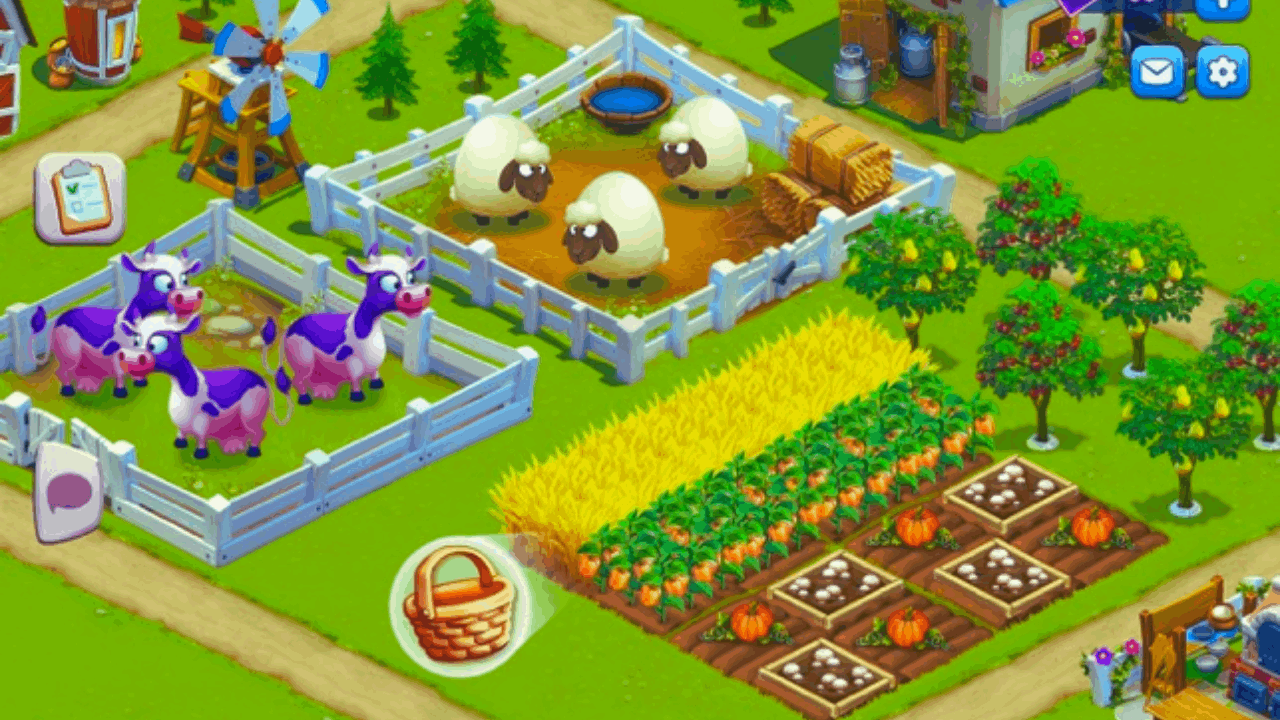 When you have diamonds, try to avoid using them for extra slots for the Stall. You can get them for free.
You should also avoid purchasing Premium buildings using crystals as they have a limited duration and you'll need to purchase them again.
Avoid using speed-ups even if you clearly need to have the crops ready.
How to Use Your Crystals Effectively
When it comes to your hard-earned crystals, you need to use them effectively. The first thing that you need to use your crystals on is to obtain Land Deeds to expand your territory.
You can expand your territory using gold but by level 17, you will need to have a Land Deed to further expand it and they are only available through crystals.
You can also use your crystals to unlock extra slots for production buildings to improve their productivity. Lastly, you can use your crystals in removing the fogged area when you unlock new territory.
Conclusion
Golden Farm is a great mobile game to play to help you learn how to manage your resources and build and expand your territory while also having fun. With the tips mentioned above, you can make good use of your crystals. Go ahead and download the game today!