Garena is going to introduce the OB20 update in Free Fire on 25th February, which will bring a lot of new features and a new gameplay experience. We shared the information about the OB20 update upcoming features based on the leaks from different sources. Now, the developers have officially announced the next update patch features, and we are happy to say that we managed to share with you all the upcoming features before the official announcement.
In this post, we are going to share with you the official Patch Notes released by the developers, for giving you an accurate idea of what are the upcoming features of Free Fire OB20 update.
Full Map – Kalahari
A new Desert based map 'Kalahari' is making its way in Free Fire with OB20 update. The map has already been released by developers in the game twice for a limited period of time. This time, it is going to be available permanently. The interesting fact about this Desert based Kalahari Map is, it is based on a real location in the Southern Part of the African Continent, which includes Vostawal, Angola, Namibia, and South Africa. It is also going to be the smalled map among all the maps. You can check out detailed information about Free Fire Kalahari Map.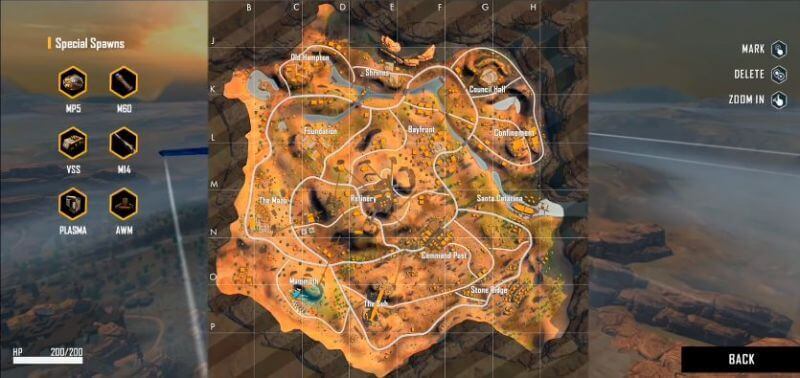 New Map – Training Grounds
Training Ground is a place where you can train your game mechanics and elevate yourself to full potential; think about it as going to a virtual gun-range, but it is not only that. In Training Ground, you can make new friends, and you can also form the Squad of your dreams.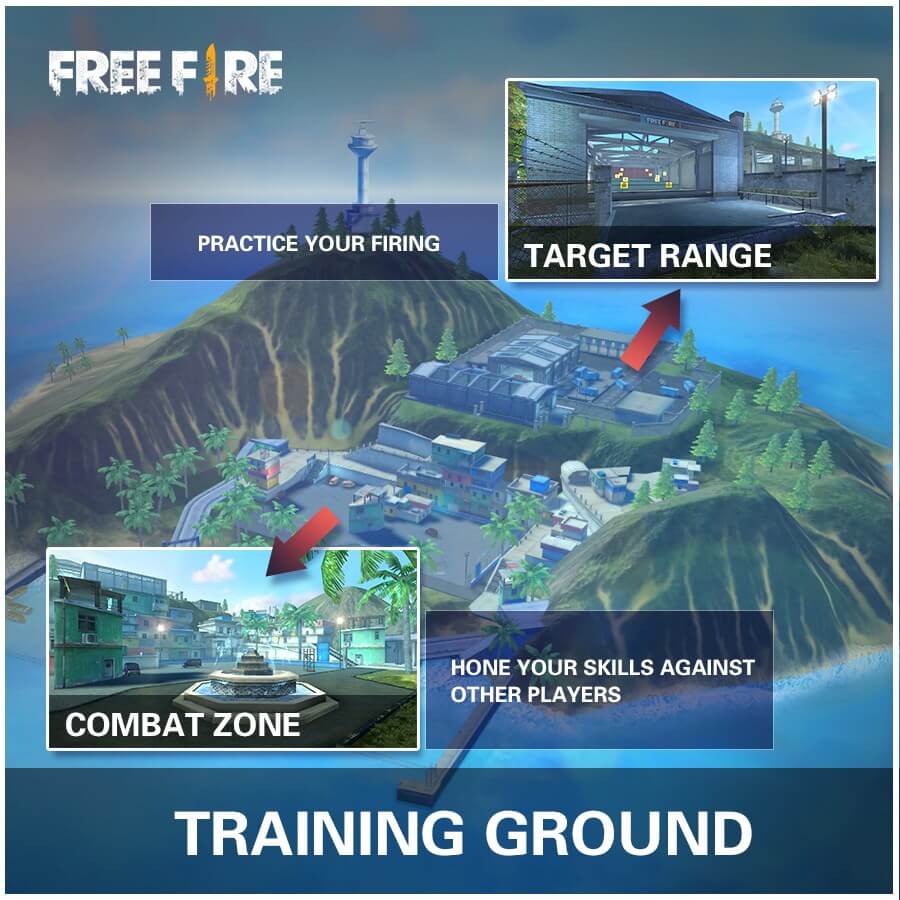 Training Ground consists of two major zones: Target Range and Combat Zone. In the first zone, you get to try all the guns so you can train and practice your aim. In the second zone, you keep on reviving again and again and keep battling against the real players to train your skills. You can check out detailed information about Free Fire Training Grounds.
New Character – Steffie
A new female character 'Steffie' is making its way in Free Fire with new skills and new gameplay experience for the players. The unique ability of character is, she creates a graffiti that reduce explosive damage by 25% and bullet damage by 7.5% for 10 seconds. The cooldown of ability is 45 seconds. Steffie will make her way to Free Fire with her stunning 'Graffiti Set.'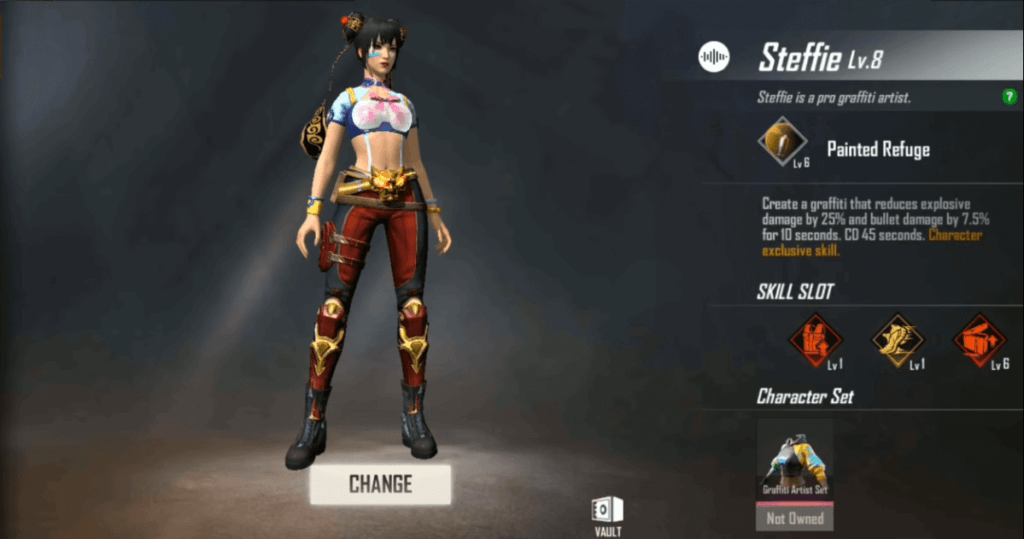 New Equipment: Inhaler & Electric Surfboard
Two new equipment are also making way to Free Fire with OB20 update: Inhaler and Electric Surfboard. The inhaler can be used to heal while moving; it restores both HP and EP. Electronic Surfboard is a powerful device that can be attached to a board, and it results in increasing surfing speed.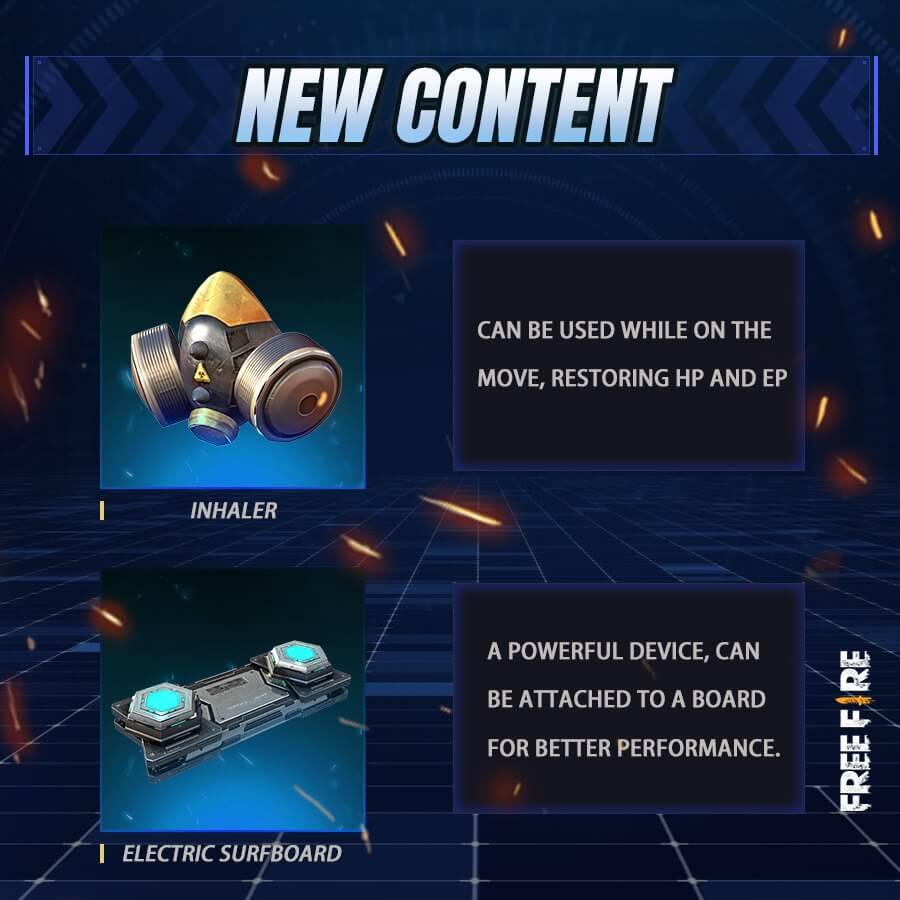 New Advanced Attachments: AWM Armor-Piercer and Plasma Thermal Boost
AWM is one of the most lethal weapons of the game. But, despite being so, it fails to prove itself one-shot-kill. It deals a damage of 150 when it hit on the body except for the head. But, by using AWM Armor-Piercer, you will be able to deal much more damage to the armor. If there is no armor on the enemy's body, AWM is powerful enough to kill him instantly with one shot without the attachment.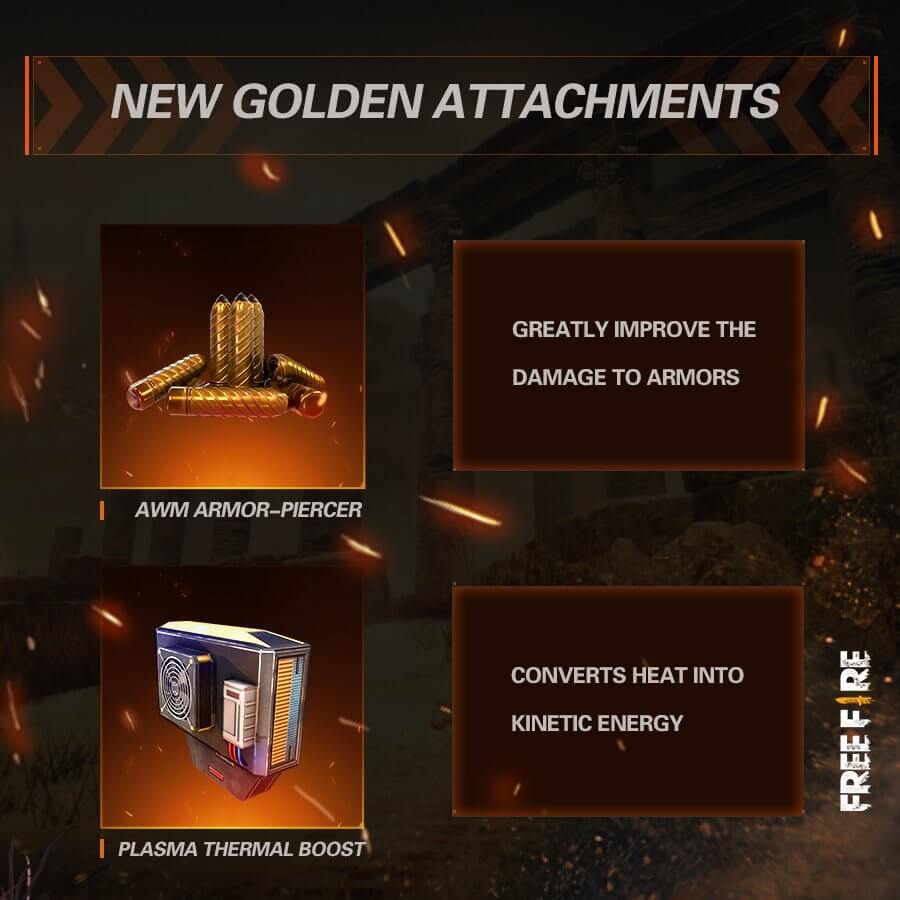 The Plasma gun is the only gun in the game which does not take space in the inventory. This is a decent gun for the initial stages of the game. Its mechanism is it gets heating up when fired continuously, and after heating the mark of 100, it can't be fired. Players have to wait for the completion of the Cooldown period. Plasma Thermal Boost converts the head accumulated into kinetic energy.
New Items In Ranked Mode
After a successful introduction in the Classic Mode, Some of the items are making their way to the Ranked Mode.
These items include:
Double Mag
Ice Gun (Airdrop Only)
BioScope for Kar98
Ripper Bullet For VSS
Rage Core for M14
Friend List – Player Mute
Sometimes it happens that one of your teammates is making unnecessary noise on the mic, which is disturbing your gameplay. From the OB20 update onwards, you will be able to mute your teammates individually by merely tapping on the mic icon. Apart from that, a new UI interface has been given to the game.
Game Party
Game Party allows you to create a team without adding someone in your friend-list or without sharing any team recruitment. You just have to share code with other mates to join your team. Players with that code can join your squad. So this feature will help you in forming teams quickly just by entering a code.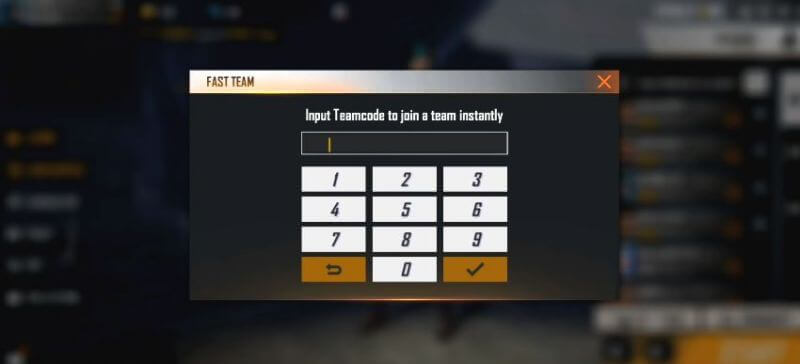 Other Features
If you own both pet and their skills, then you can swap pet skills.
The fire icon in the game will game with the weapon in use.
Weapons will automatically swap when low on ammo and automatically scale mini-map as the game progresses.
Improvements
AN94: + Fire Rate, + Range, + Recoil Recovery, – Damage, – Muzzle Attachment
XM8: + Damage, + Rate of Fire, + Movement Speed while Aiming, – Magazine, – Range, – Accuracy
TDM Changes
▪All item presets provide armor and helmet
▪New weapons added into the selection pool
▪Added airdrop in the map – up to 10 airdrops in each match
▪Added new respawn points in each play zone
Players can mute selected teammates in voice chat
Sprinting will no longer be affected by active skills (e.g., Alok's skill)
These are the new features and improvements which OB20 update will bring to the Free Fire.
Also Read: Garena Free Fire Character System Explained
Stay tuned with Mobile Mode Gaming (MMG) for the latest Garena Free Fire News & Updates!