All mobile gamers across the globe were super hyped for Call of Duty Mobile when it was launched last year. It gained massive popularity, within a few days, it was downloaded over 100 Million times, breaking many previous records and setting new heights for the mobile gaming industry.
But only the veteran player will know that when COD Mobile launched, there were only two available modes to play. Multiplayer Mode and Battle Royale mode. At the global launch of the game, Zombie Mode was missing, and Call of Duty Franchise fans was super annoyed by it.
One month after the launch – Activision made an official statement that they have been working on Zombie Mode for quite some time, and they will be taking more time to add this Mode into the game as they want it to be perfect.
But even after all the delays when Zombie Mode was added to Call of Duty Mobile, it disappointed the entire community. It was nothing like what people were expecting. After receiving such feedback from the community – Activision soon released another statement that is still working on the Zombie mode, and more content will be added in the Mode.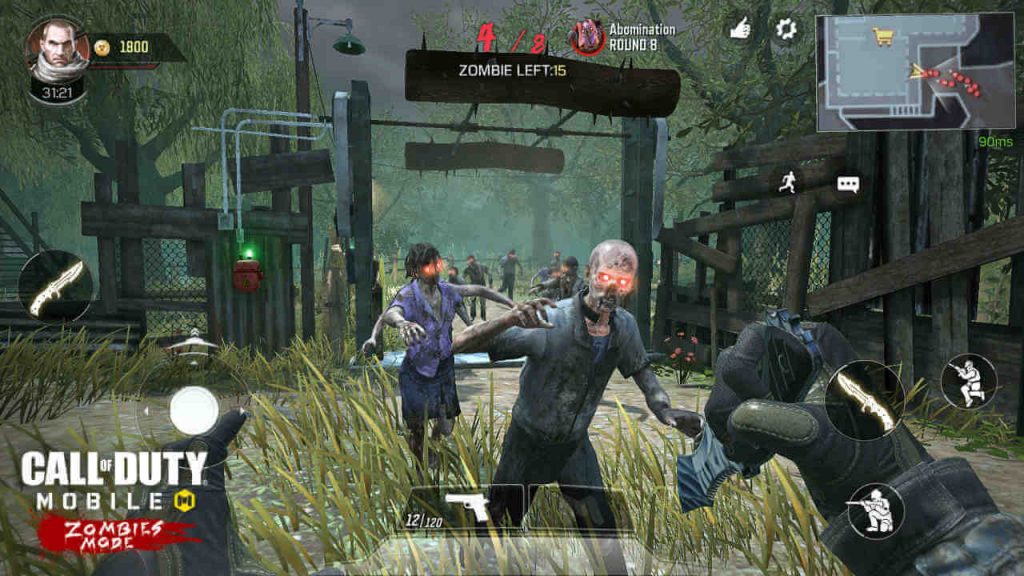 But nothing new actually was ever added to the zombie mode? And recently, Activision has replied to a user on a Reddit, which clearly states that they have no plans with Zombie Mode.
Also Read: Call of Duty Mobile: Now Choose Your Own Game Mode In Ranked Lobby Too!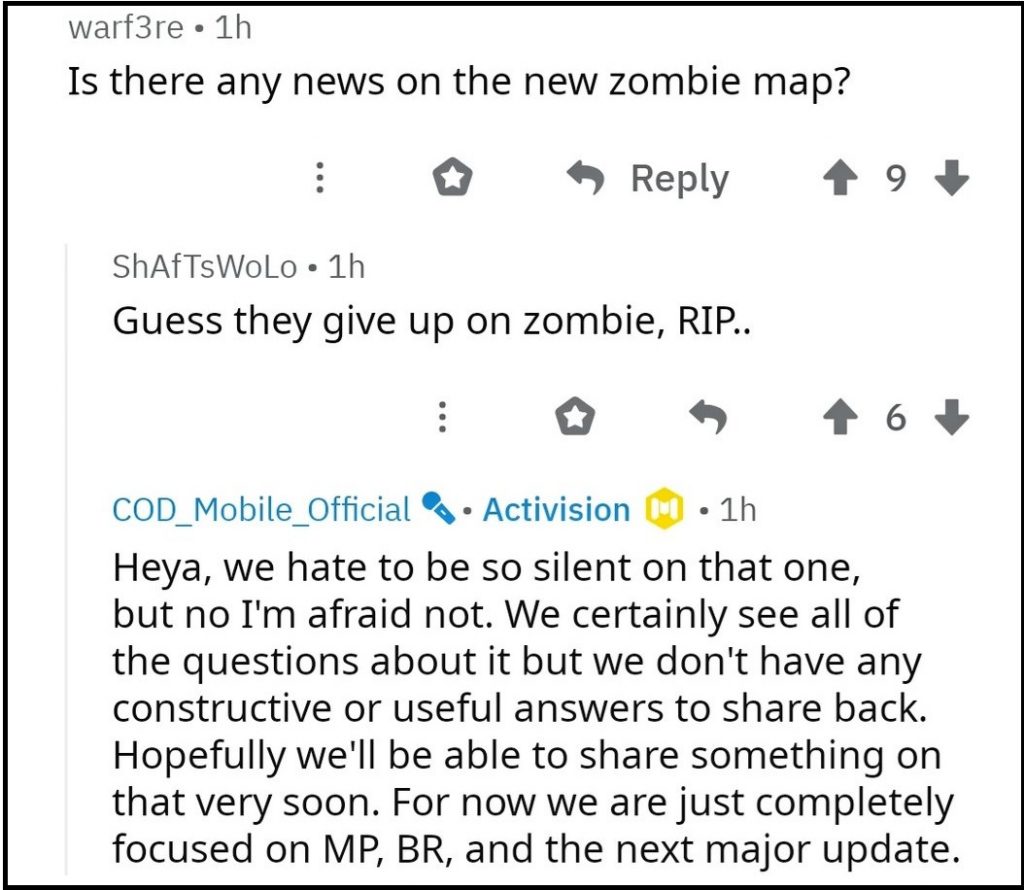 Does this mean Activision has given up on the Call of Duty Mobile Zombie Mode? Will this Mode disappear from the game, or sometime in the future, they will bring life back to it? What do you guys think?