Remember the Addams family tv show? Or Have you heard about the upcoming Addams Family animated movie? Guess what? A Mobile sim building game based on the Addams family has just been released and here a detailed game review of the same.
The game opens up with all the lead characters in a park, and eventually, you are left with Gomez and Morticia. Morticia's spell vanishes the mansion and the surrounding area around it. Now the mansion is empty, and the users have to collect gems and gold to unlock items and collectibles as you progress. Lots of customization options are available, which can be unlocked by the in-game money.
But as you progress, it becomes hard to unlock new levels as the number of gems required is really high, and the only possible way to get gems fast is to buy them, or else it would take ages to unlock levels.
Also Read: Top 5 Much Awaited Mobile Games Which Might Release in 2019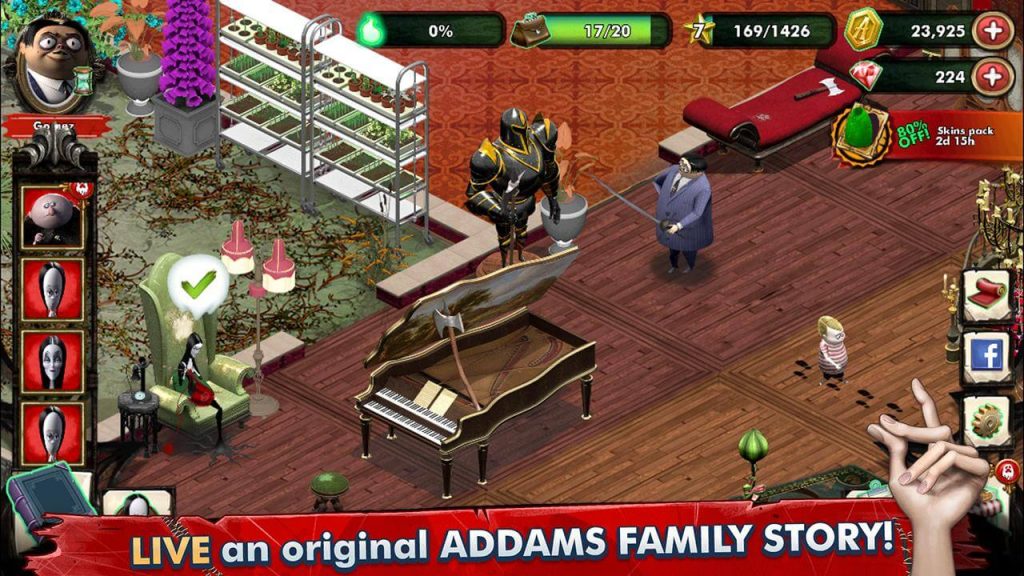 The Addams Family Mystery Mansion game will be loved by the young audience. It is pretty simple and yet creative. Talking of Graphics, they are pretty good, and the art matches the animation style of the animated movie. Music and sound is good and offer a scary vibe. The user interface is excellent, but a bit glitchy at times.
The game's story is driven by the original story of the movie with witty dialogue exchanges between the characters. The Addams Family Mystery Mansion as we mentioned aboe has just been globally release and you can now download it via Google Playstore of Apple Appstore.