The wait is finally over. Digimon ReArise has finally launched globally after doing really well in Japan. The game is developed by Bandai Namco and offers a really cool RPG setting. If you were a Digimon follower in the 2000s, you would surely love this game.
Digimon ReArise resembles the classic 2000's RPG games visual novel cutscenes, which will surely leave you nostalgic. The main gameplay revolves around the real-time 5v5 battles. The game opens with a conversation between you and the Digimon, which is inside a smartphone. The evil digimons called Spiral infiltrate the city and attack the digimons, now it's our responsibility to find and fight against the Spirals to protect the city. Initially, we play with the Digimon called Erismon and watch him evolve to fight against the stronger enemies. As we progress, we come across many characters, unlock and evolve many digimons.
Digimon ReArise will be loved by the '90s and the 2000's kids. As a Tamer, you have to train, feed, and connect with your digimons, which finally leads to digivolution, which makes your digimons stronger.
The graphics are magnificent. Music and sound is designed to give the retro RPG theme. The user interface is good, but there are many loading screens that takes quite a long time.
Also Read: Top 5 Offline Mobile Games To Play In 2019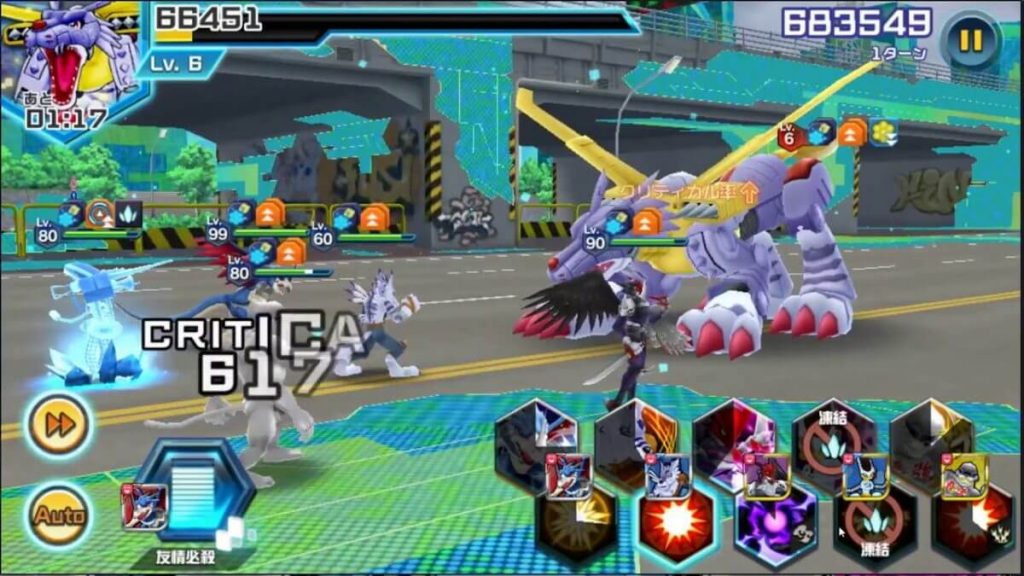 The story is fascinating and keeps you hooked with the game. Strategizing your team and battling against the enemies is really fun. The game is not just about battles but how you connect and upgrade your digimons.
There are many digimons to unlock and evolve. The game is very well designed and will be liked by many users.