Almost everyone in the world is very familiar with the word "Lego". Yes, the toy manufacturing company that has been with us over the years and provided the building blocks that added a lot of fun to our childhood.
"Lego Duplo" may also be a phrase some people are familiar with. These are sets of larger building blocks dedicated to the much younger children, given that they are easier to handle. Now, what a lot of people may not be familiar with is "Lego Duplo World".
It is an interactive app that helps young children develop key skills, such as hand-eye coordination and early math and reading. In this article, we touch base with all the information you need to know about Lego Duplo World, including the following.
Introducing Lego Duplo World
Game Modes
What Each Free Game World Holds
How to Get Stars in Lego Duplo World
Tips on Fully Utilizing Lego Duplo World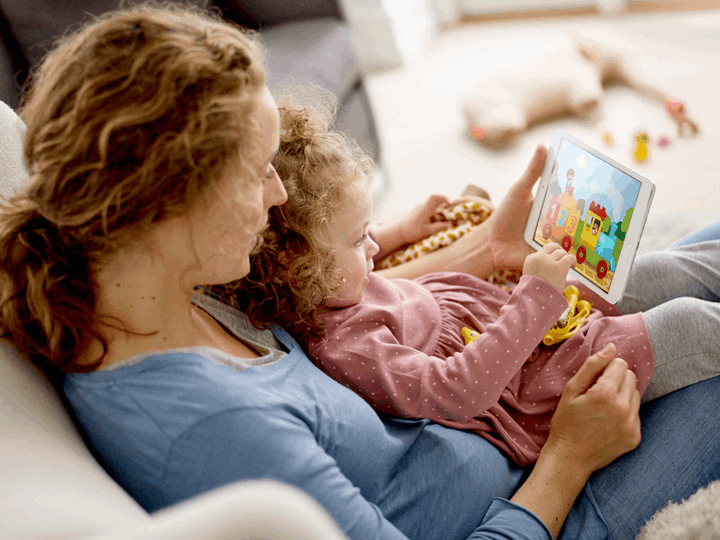 Introducing Lego Duplo World
Built around open-minded play experiences, Lego Duplo World gives your child access to virtual toys from Lego, the popular real-world toy manufacturer. Dedicated to children between the ages of two to five years old, the game focuses on both goal-oriented game sequences and free-play modes to give your child room for creativity.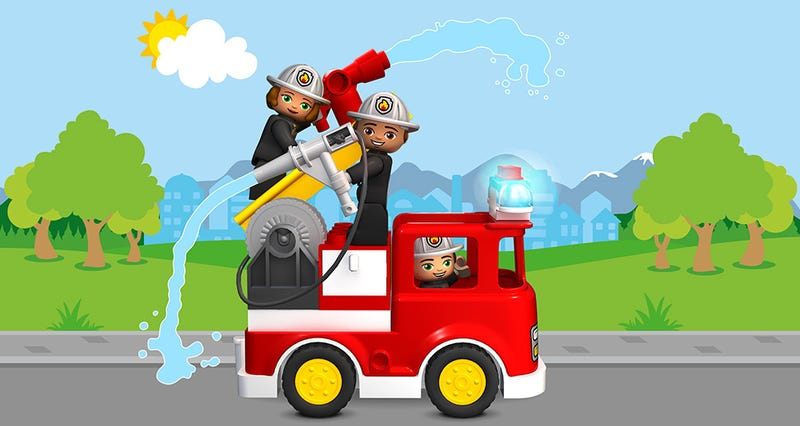 Beyond animals, buildings, and vehicles, kids have a lot of elements to interact with. 3D bricks give the building process a real-life feel, while the multi-touch capabilities signal that you and your children can engage in gaming activities together.
This also means you can guide your child along the way in the most interactive of teaching methods. The game features multiple locations for different game modes. From amusement parks to under the sea and through airplanes, there is an adventure for your little one at every level of their imagination.
Of course, all these, among 10 other virtual worlds and locations, mean your child is introduced to the elements that make our real world go round. With vintage-style illustrations from children's books, this map provides an educational yet entertaining way to introduce your child to all aspects of geography.
More On Lego Duplo World
Lego Duplo World has been downloaded over 10 million times by users. It is available on many platforms, including the iPhone and iPad App Store, Google Play Store, Mac App Store, and Windows Store. This game has an average rating of 4.2 out of 5 stars and is endowed with honors like the following.
The 2021 Kidscreen Awards: Best Preschool Learning App – Branded
The American Library Association's Notable Children's Digital Media List 2021
The Winner of the KAPI Award for Best App 2020
The Mom's Choice® Gold Award 2020
The Licensing International Excellence Awards 2020 winner
All these awards and accolades just show that you can expect a game that truly delivers on what it promises. There are also in-app purchases that give your children an expandable gaming experience if you want their learning to be even more comprehensive. These purchases range from $4.99 to $7.99.
Game Modes
The major game modes that are readily and immediately available to your kids come through three activity packs—Number Train, World Animals, and Rescue Adventure.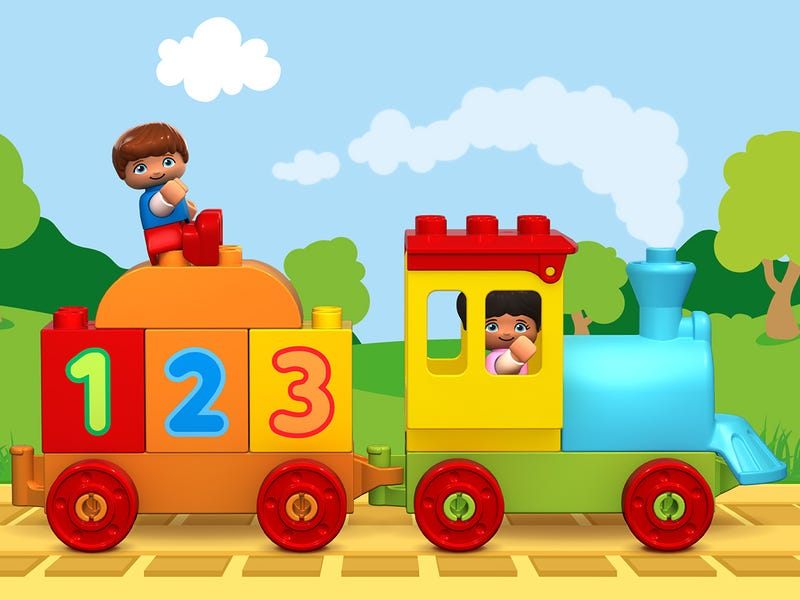 These include goal-oriented games where they have to meet certain criteria or free play games where they can set their own rules and objectives.
For all activity packs, there are dedicated Lego blocks and figurines of different shapes and sizes. These are used in the free-play modes that make the packs suitable for kids of all ages.
With the goal-oriented game modes, your child engages in activities like block arrangement and sorting based on colors and ascending or descending number orders. Plus, your little one can also access games that help to boost memory retention.
More About Lego Duplo World
As a parent, you can do a lot more than the traditional Lego games. You have access to a section within the game that is dedicated to educating you on the different game modes.
Within these sections, you have access to multilingual information on learning goals for each goal-oriented mode in addition to co-play suggestions for effective and interactive teaching activities.
Although there are no specific time limits on the game modes, you can set up a timer that freezes the whole game when it runs out. This helps you control your child's screen and playtime to what you think is appropriate at his/her age.
What Each Free Game World Holds
Within each game world and mode, your child is expected to interact with certain virtual counterparts of related real-world elements. Here is what each game mode and game world consists of.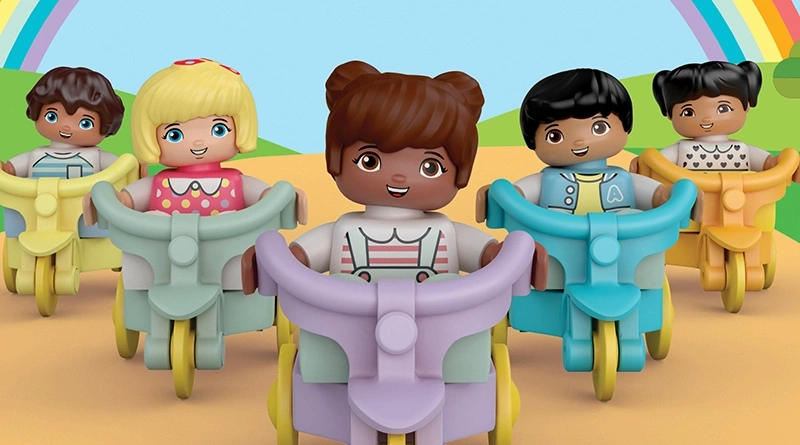 Number Train is a math-based skill game centered around numbers and counting. It involves game modes around number order recognition, color sorting, and creative train-building with bricks.
Rescue Adventure helps train your children in goal-oriented rescue missions. These include putting out fires, properly arranging blocks to save animals, and helping officers to get hold of a doughnut thief. Kids are also provided with appropriate information on traffic safety.
World Animals game mode takes your kids around the world, exposing them to animals and the usual locations and habitats they are expected to be found. These locations range from wildlife safaris to lush green forests and the arctic, putting your child's creativity to test in a sandcastle-style building mode.
What Other Game Worlds and Settings Hold
Other game worlds also offer their own peculiarities, allowing player imagination to flourish. The Cars mode gives children playtime with cars, vans, and trucks while the Family Camping mode initiates them into family bonding activities like canoeing, cooking, group singing, and puzzle-solving.
The Space Explorers mode introduces them to the world of space travel, while Farm shows them how food is properly cultivated. In addition, Food Fun proffers a sneak peek at how pastries are made.
The Airplane adventure mode takes them on virtual air travel, whereas the Construction Site mode introduces them to the process of building infrastructure. Your children also have virtual playmates in the Play House mode, explore the oceans with the Under The Sea mode, and have some festive fun in the Winter Holiday mode.
How to Get Stars in Lego Duplo World
To get stars in Lego Duplo World, your child has to engage in goal-oriented game modes. This is because Stars are awarded for each milestone in a journey. You get one every time you reach a small goal on your way to the main goal.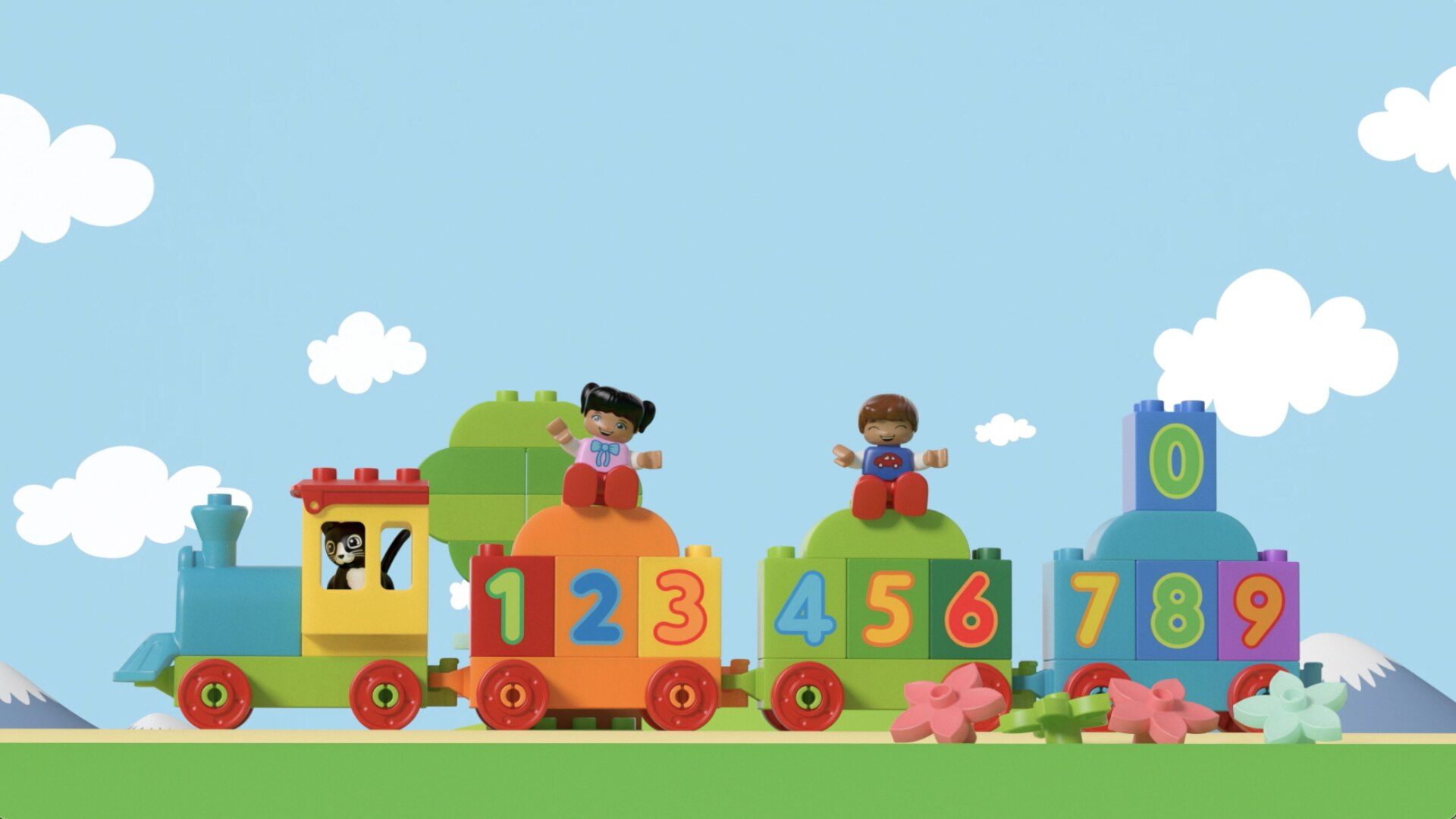 This is a system that rewards your child for trying and pushes him or her to do even more to reach goals in the end. Each game world has specific activities you have to engage in to get stars.
For instance, in Space Explorers, once the player gets into the spaceship, the mission starts and he is launched into space after a countdown. After picking the resources needed after the wreckage, the player lands on a planet and explores different checkpoints where flags are hoisted.
Once a flag is hoisted at a checkpoint, your child gets a star. The mission is completed when three stars are collected and your child returns to Earth. He or she may choose to go on another space exploration mission or get into another game world and collect more stars.
Additional Info to Earn More Stars
It is important to note that not all game modes or game worlds require three stars for missions to be completed. Game worlds like the Number Train require your child to collect up to five stars for the main goal to be achieved.
Of course, in the number train, each star is collected after each level of the number-based memory test is passed. There are no time limits, so your little ones can take all the time they need to collect their star rewards.
Tips on Fully Utilising Lego Duplo World
The virtual Lego game was created solely to educate your children and prepare them for kindergarten schooling. However, this may not be possible if you leave your kids to navigate through it alone.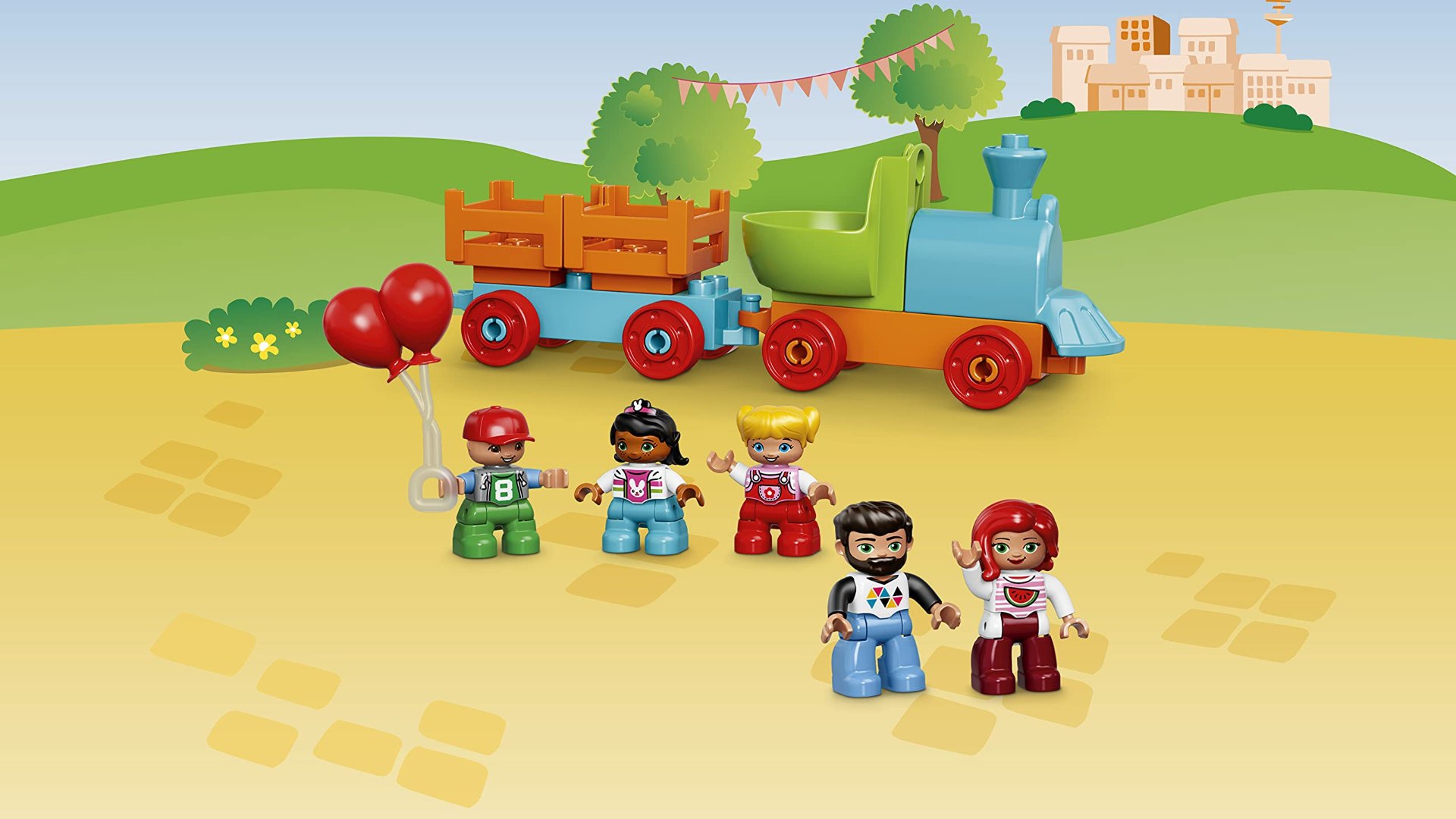 It is advised that you explain every stage of each game world to them, ask them what they enjoy the most, and why they enjoy that particular aspect of the game.
As mentioned earlier, you might want to keep a watchful eye on your children as they play this game.
This ensures that they don't end up exceeding their screen time, and more importantly, they don't make any unwanted in-game purchases in your name.
How to Download Lego Duplo World
Lego Duplo World is a wholly mobile game, meaning you only get it from the app store appropriate for your mobile device and OS. If you have at least 120MB worth of space available on your device, downloading the game becomes a piece of cake.
Simply go to the Google Play Store or the Apple App Store, click on the "install" button, and wait for the game to get installed on your device.
For Apple devices, Lego Duplo World is better optimized for the iPad. However, this does not take away from the excitement of playing the different fun games on other smaller devices.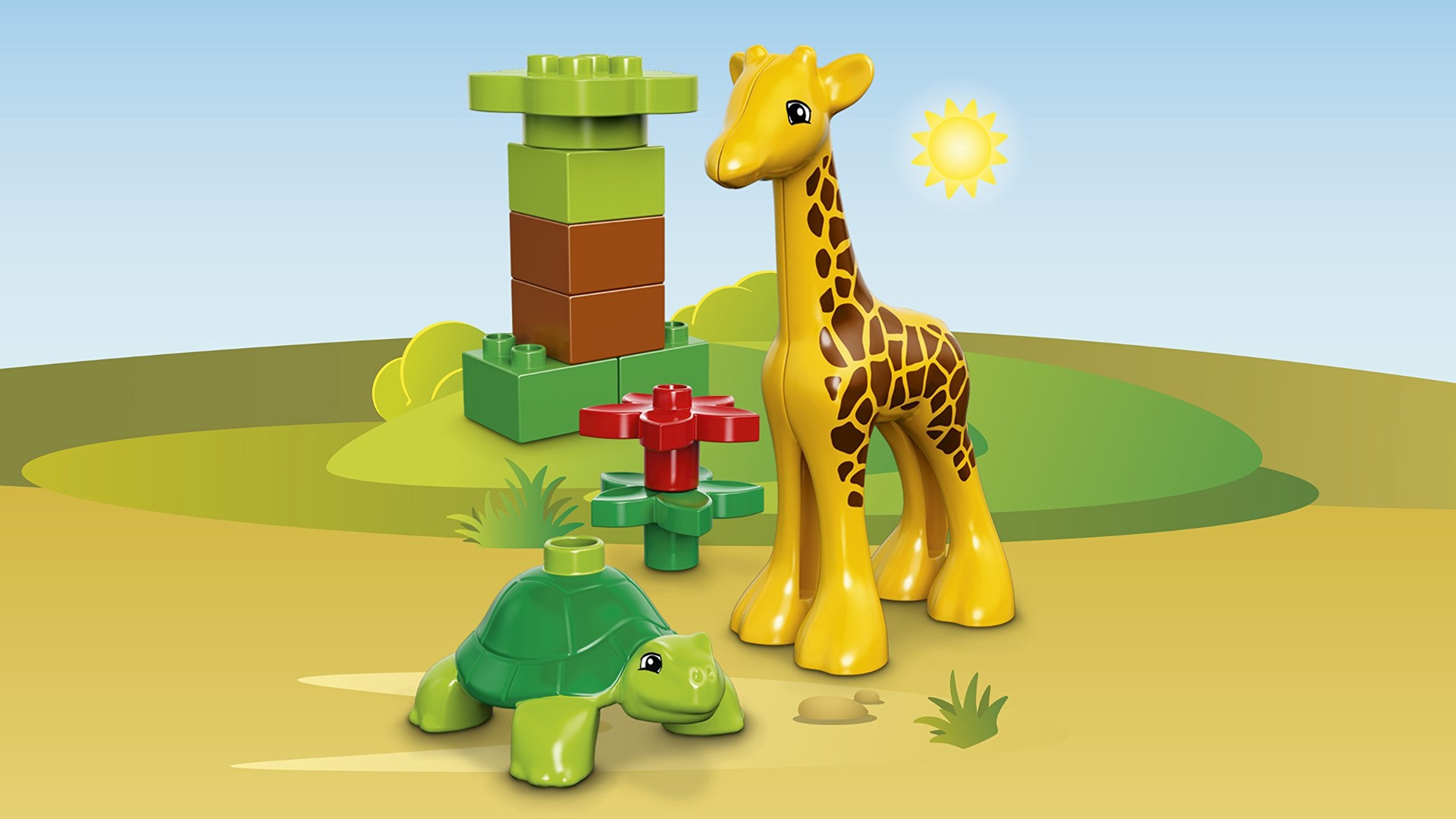 Conclusion
As a learning tool, Lego Duplo World is well above average. It's simple and stress-free yet effective in teaching basic math and reasoning skills to young children.
It helps develop memory and fine motor skills, teaches children to recognize shapes, improves concentration and focus, and more. There is a lot of stuff that this Lego app can offer to your precious ones! Give it a try!