Valorant is a game that is beginning to get the buzz it deserves from the gaming world. For those that don't know it, you have probably heard of League of Legends. So what does it have to do with Valorant? Well, it comes from the same game developers—Riot Games.
Riot Games is here to compete with FPS games like CS:GO through Valorant. However, its new game comes with a bit of fancy and offers one of the unique FPS experiences in the gaming world.
To keep the buzz going, this article presents you with all you need to know about the game, including how to get free VP.
What Is Valorant?
Prerequisites to Download Valorant
Playing the Game and Getting Free VP
Take Advantage of Special Events and Giveaways
Exploit Earning Platforms
Redeem Promo Codes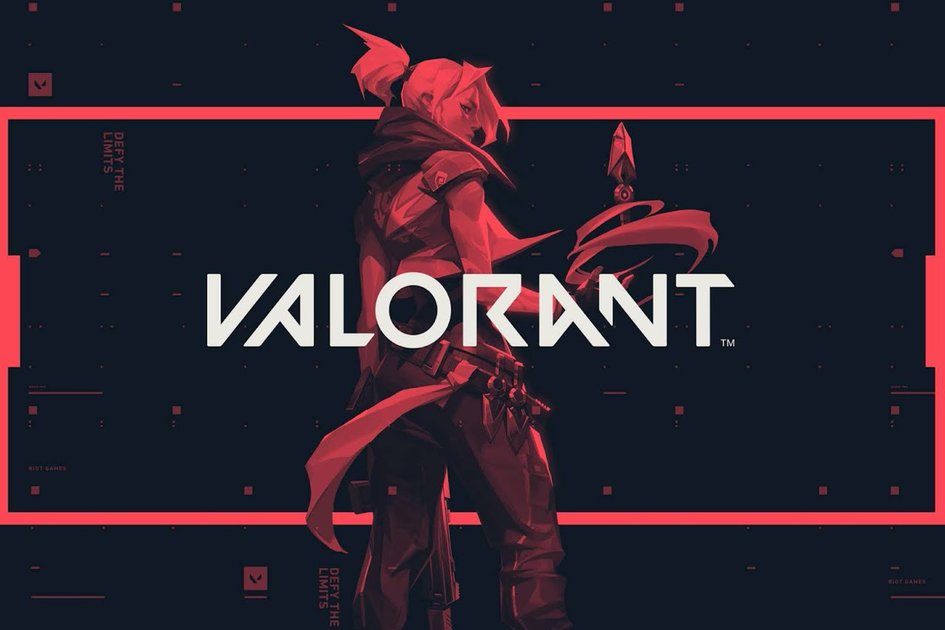 What Is Valorant?
Teased as Project A by Riot Games in 2019, demoed through a Beta version in April 2020, and finally released as a full game on June 2, 2020, Valorant is not your regular first-person shooter game.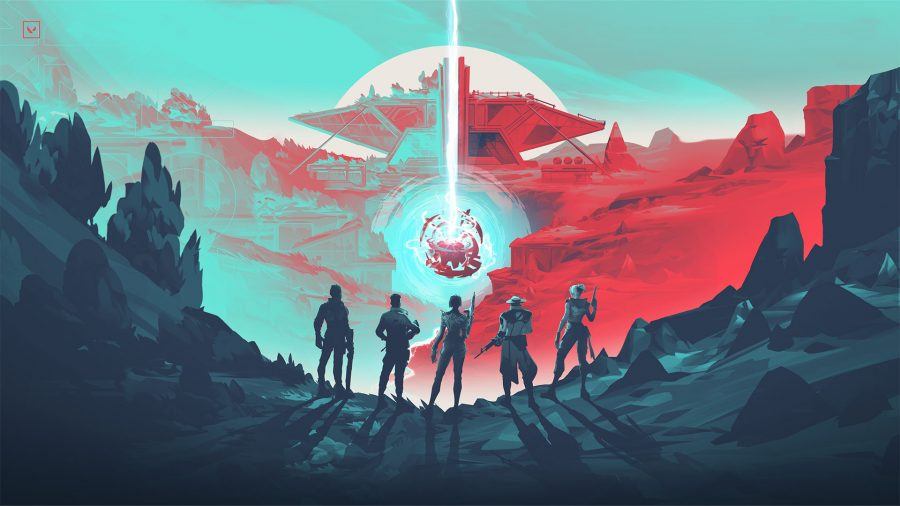 Instead, the free-to-play FPS is a character-based game that combines the unique abilities of agents with your shooting accuracy to bring one of the most captivating gaming experiences out there.
Valorant is a team shooter game that draws a little bit of inspiration from its more popular Counter-Strike counterpart. It involves having five players play as a team with the aim to completely wipe out their opponents without taking too many hits themselves.
You have to do this multiple times over 13 rounds and only have one life per round, meaning there is no room for slip-ups.
Adaptive Characters
One thing that makes this FPS a unique experience is undoubtedly the adaptive characters presented to players to take advantage of. Combining these characters and five map locations means the fun never gets old.
What's more, Valorant adds to the intensity and fun in gameplay by categorizing matches into ranked, unranked, and competitive tournaments.
Given the game is free of charge, what is stopping you? Maybe you don't know how to get it on your device.
Prerequisites to Download Valorant
Before getting into the download steps, it is essential to note that Valorant is only available for download on the Microsoft Windows OS.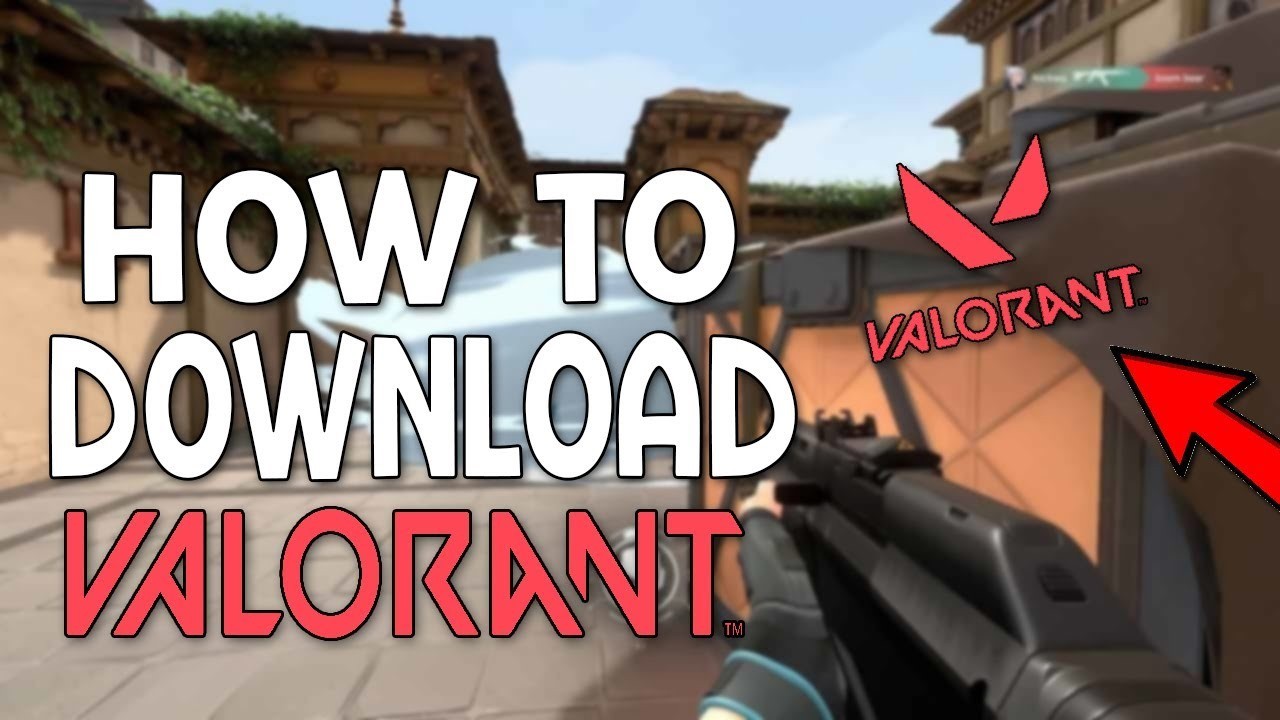 Additionally, your PC is expected to be 64-bit Windows 7/8/10 and be equipped with at least 4GB of RAM, a Core i5 processor or its equivalent, 1 GB of dedicated video memory, and 20GB of storage.
How to Download Valorant
If your PC fits all the aforementioned criteria, then getting the game on it is simple. You simply go to Riot Game's official website and click on the "PLAY FREE" call to action button you are immediately presented with.
Once you click on this, you then have to log into your account with Riot Games or make an account if you don't have one yet. Once this step is completed, you simply wait for the game to download.
Playing the Game and Getting Free VP
Valorant is all about getting the better of your opposition, and a way to make the whole experience even better is with the use of Valorant points (VP). Valorant points are the currency within the game that you use to purchase cosmetic effects as well as Radianite points.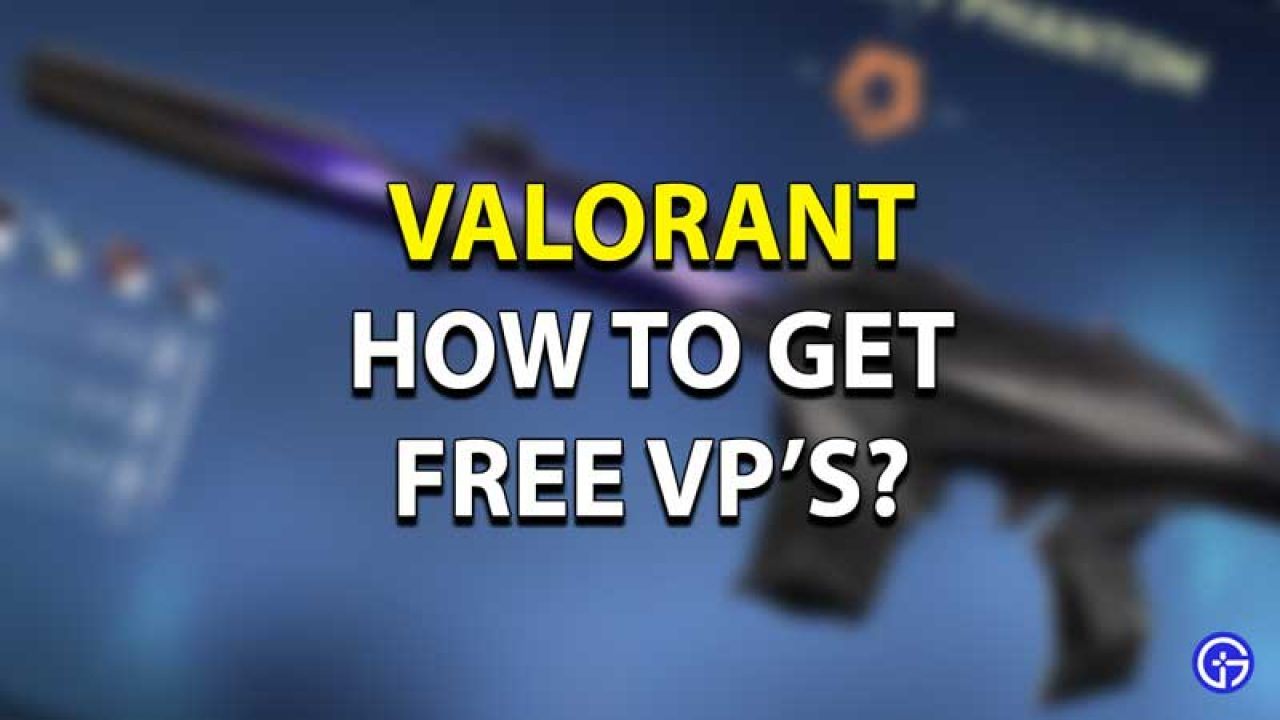 These Radianite points are used to purchase other things like weapon skin variants, additional audio effects, animations, and finishers.
Of course, these points don't come for free, and you have to use real-world money to purchase them. Here is a breakdown of how much amount you spend on purchasing points.
$4.99 – 475 VP
$9.99 – 950 VP
$19.99 – 1900 VP
$34.99 – 3325 VP
$49.99 – 4750 VP
$99.99 – 9500 VP
The Support Team Offers You More
The most popular and straightforward way you can get Valorant point is to send in artwork depicting parts of the game to Riot Games. If this impresses the developers, you are given between 20 and 100 Valorant points as a reward for contributing to the community.
Unlike many games and services where the support team is just there to help you with technical issues, for Valorant, this is different. The Valorant support service collects the artwork you submit and forwards it to the right department for approval.
What you do is simply go to the Valorant support page and choose between the "General Game & Feedback" and "Purchase & In-Game Content Option." You then attach a scanned copy of your artwork accompanied by a message. Select your request type as "General Question," send the ticket, and patiently wait for a positive reply from Riot Games.
Take Advantage of Special Events and Giveaways
Just like any other gaming community, the Valorant gaming environment is known to be a regular avenue for giveaways. These giveaways are not just held by community members but even Riot Games itself.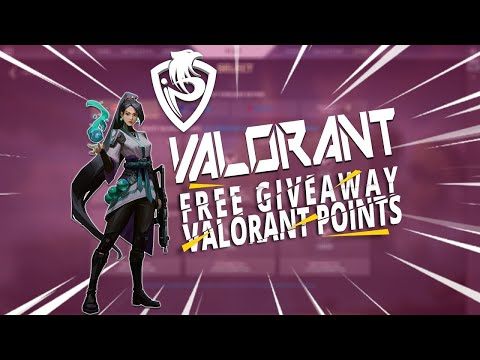 Of course, giveaways come in the form of Valorant points, but you could also get Valorant gift cards which can be used to buy points or skins. You are most likely to get these gift cards from your fellow gamers.
To earn from giveaways, you typically engage with fellow members of your gaming community through their live streaming platforms. These include the likes of Twitch and YouTube.
Pro Tip: Leveraging social media platforms allows you to stay ahead of other gamers looking out for giveaways. This is because you easily and quickly get access to news and updates as they come in. Preferred social media platforms include Twitter, Facebook, and Discord.
Engage in Tournaments
If you think you are one of the best Valorant gamers out there, then this method is for you. When you engage in special events hosted by Riot Games where players are pitted against each other, you stand a chance of winning up to 30,000 Valorant points.
The more massive tournaments give you a chance to win as much as $150,000, which can be used to buy points and definitely a whole lot of other stuff outside the game.
Of course, winning tournaments give you the most free points, but, as said earlier, you have to be one of the best gamers in the community.
Exploit Earning Platforms
By "earning platforms," we mean platforms that allow you to earn some cash by getting involved with daily tasks on them. These tasks commonly include taking surveys, watching videos, playing some games, reading content on websites, and even shopping online.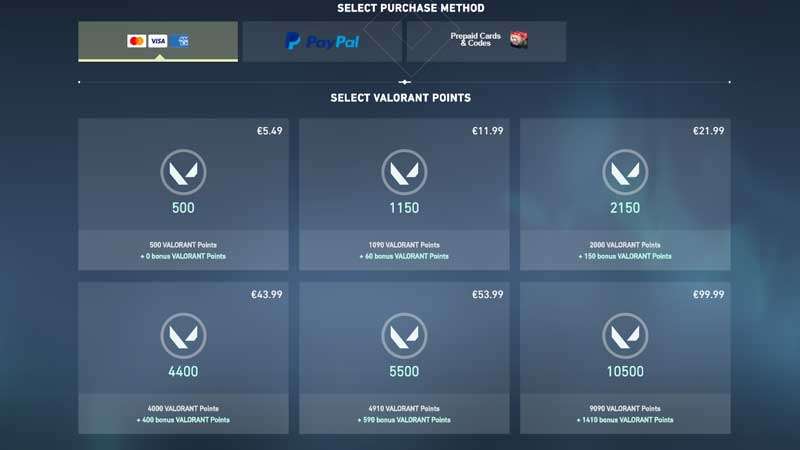 Commonly, points are the general currency for engaging in these tasks, and you convert these points to either gift cards or PayPal funds. One downside, however, is that there are usually thresholds for cash-outs, and these take time to reach.
Some activities are simpler than others, and the ones you engage in depend on the platform you choose to work with.
Nonetheless, you have to be sure that this platform is safe and that the cash you earn from your activities is guaranteed to be paid to you.
Platforms to Engage With
With an emphasis on "safe," some of the trustworthy platforms you could engage with include FreeCash and Idle-Empire.
You simply register an account with these platforms, earn points, and convert these points to cash or even Valorant gift cards that can be used in the game.
Redeem Promo Codes
Promo codes are also available for you to redeem and earn VP for free. If you look well enough, there are a lot of codes to redeem out there, and redeeming these points is straightforward.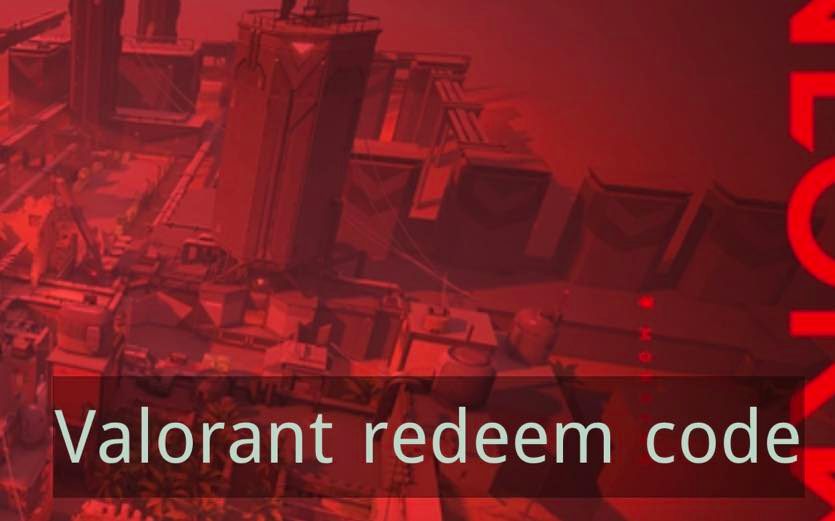 To redeem codes, you simply click on the Valorant "V" icon next to the store icon on your main menu and select the "Prepaid Cards and Codes" option.
Then, put your code in the space made available to you, submit it, and your Valorant points are immediately dispensed into your account.
A lot of websites post redeem codes for free. However, we advise that you be on the lookout and make sure you use any code you see immediately because they expire after some time.
Are There Codes You Could Use Now?
Currently, there are no free codes you can use now. However, the latest redeem code was "YTILAUD," which gave players the Duality Player Card.
Riot Games, as seen in the case of the "YTILAUD," typically give players about 48 hours to redeem codes.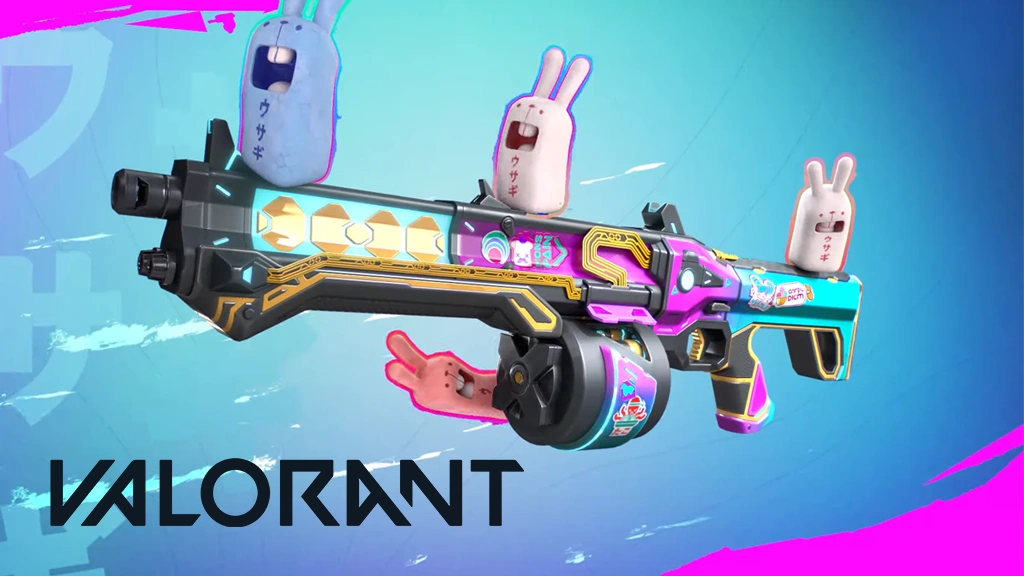 Conclusion
Are you one of the top Valorant gamers out there? Try out tournaments for massive rewards. Are you very active on social media and game streaming platforms? Be on a constant lookout for giveaways.
Do you have a lot of extra time on your hands? Engage with earning platforms like FreeCash and Idle-Empire. Then, get the game at the official Valorant website. As you have seen in this article, there are many ways to get VP for free.