Playing a single mobile game can be boring sometimes. But what if you could download and play a mobile game that also features a lot of mini-games? Blockman GO should be on the top of your list if you're looking to play such a game.
Blockman Go is a free-to-play mobile game that includes various mini-games including the popular game Bedwars. The game is developed by Blockman Go Studio and features customizable avatars, a chat system to socialize with other players, cosmetic items, and more.
To play Blockman Go, you'll need to harness a lot of skills. Below are some tips and tricks on how to get better at the game. You will also learn how to get keys, what to do in certain PvP game modes, and more.
Play Blockman Go Game Modes to Start Earning Keys
Build as You Go
Sell Underwhelming Runes to Get More Keys
Play with Your Friends
Master Your Parkour Skills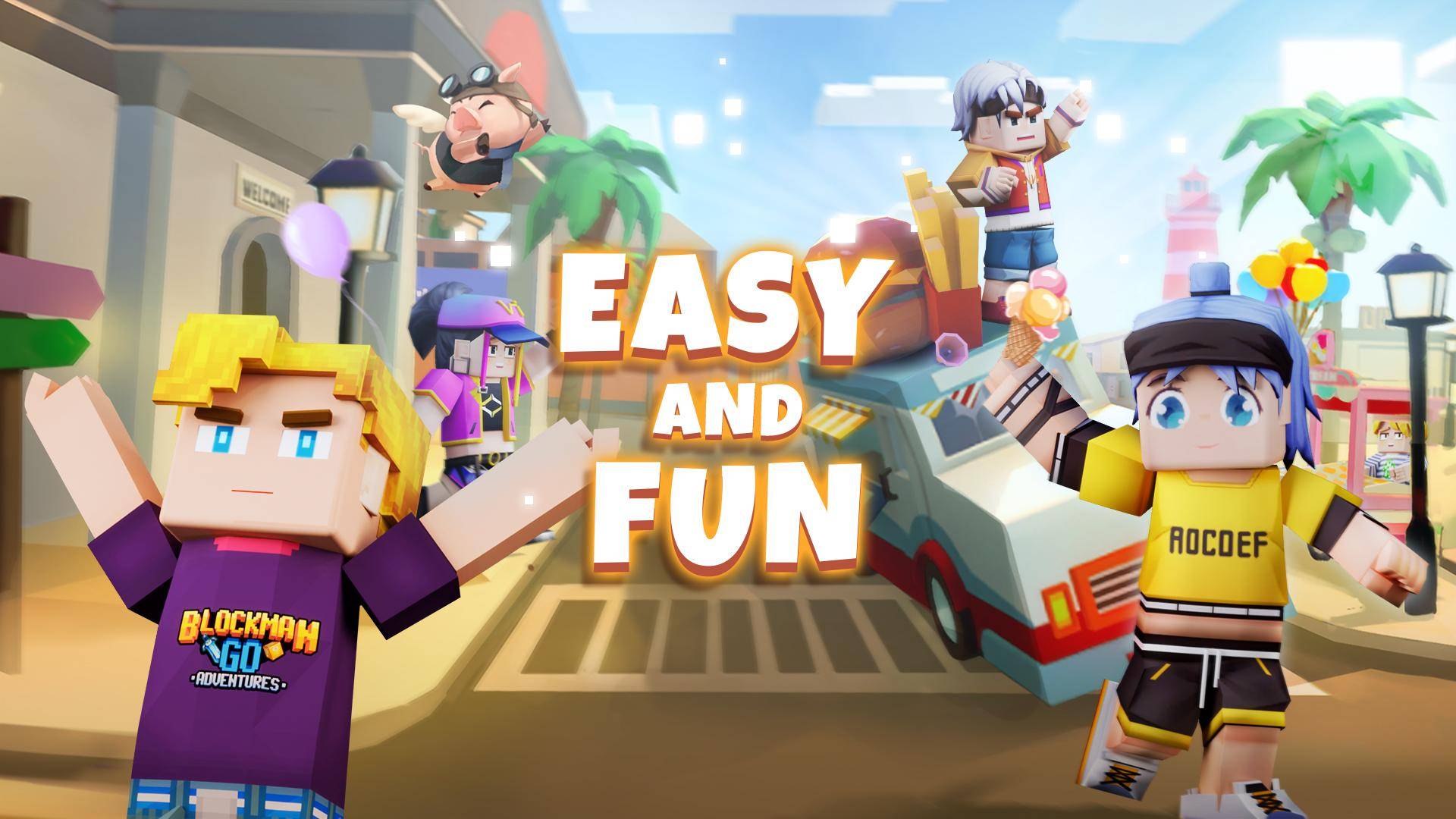 Play Blockman Go Game Modes to Start Earning Keys
Blockman Go Bedwars is one of the most popular game modes. In Bedwars, players are summoned inside a map where they must defend their beds or attack other players' beds to eliminate them from the game.
Mayhem ensues when players with different play styles clash and outwit each other to get to an enemy bed. Skill and strategy are often used when playing this game. Master this game mode and you'll find yourself earning a lot of keys.
Keys are just one of the game's currencies and can be used to open chests. If you have the season pass, collect as many golden horns as you can, and then go to the in-game shop and use them to purchase keys.
You can only purchase three keys using the golden horns but it should be enough to add to your inventory. You can then use the rest of your golden horns to purchase different chests and open them to receive more keys.
Watch Ads to Receive Free Keys
Another great way to earn keys in Blockman Go is to utilize the in-game ads to your advantage. The option to watch an ad will be available for you to choose from within the game.
These offers may come after a match or sometimes in the main lobby. Check out the ads and watch them until the end to receive rewards such as keys and other items.
Most of the ads in Blockman Go are not as intrusive as many other games. They only pop up once in a while so make sure to take advantage of them so you can receive keys for free.
Build as You Go
One of the skills that you'll need to learn fast when playing Blockman Go, especially in PvP matches, is to build as you go. You'll need to purchase different materials when you get into a match.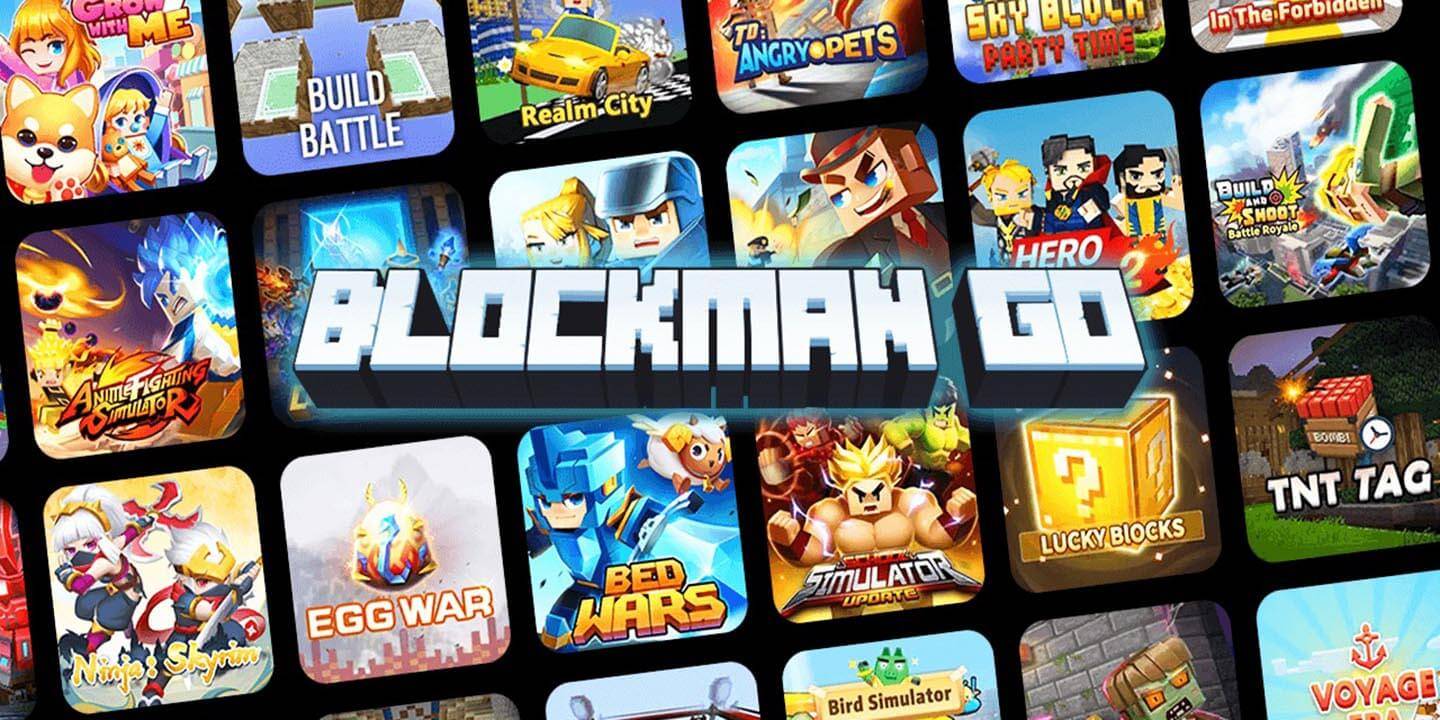 Practice building different items while you move around the map. One good recommendation is when you're at a bridge, try to build at least three blocks as you head towards an enemy.
This way, they won't be able to escape through the bridge since it will block them. They can still get away from you but the blocks you've built will slow them down and provide enough time to eliminate your enemies from the game.
Experiment with Building Your Runes
Runes provide a decent amount of stats that will help you in the game. There are different runes in Blockman Go that you can add to your character. Each rune will have its own stat such as additional damage, defense, and more.
Each character can stack different runes together but this will depend on your play style. If you plan on becoming an aggressive player, having runes with high amounts of damage will surely benefit you. Those who plan on playing defensively to outlast your enemies can build runes with high defense.
Try to experiment with your runes and then test them out in the game. If they fit well with your play style, maximize their potential until you unlock more powerful runes later on.
Sell Underwhelming Runes to Get More Keys
As mentioned above, keys are an important resource in the game. Many players don't know about this but selling your runes will lead you to have a lot of keys.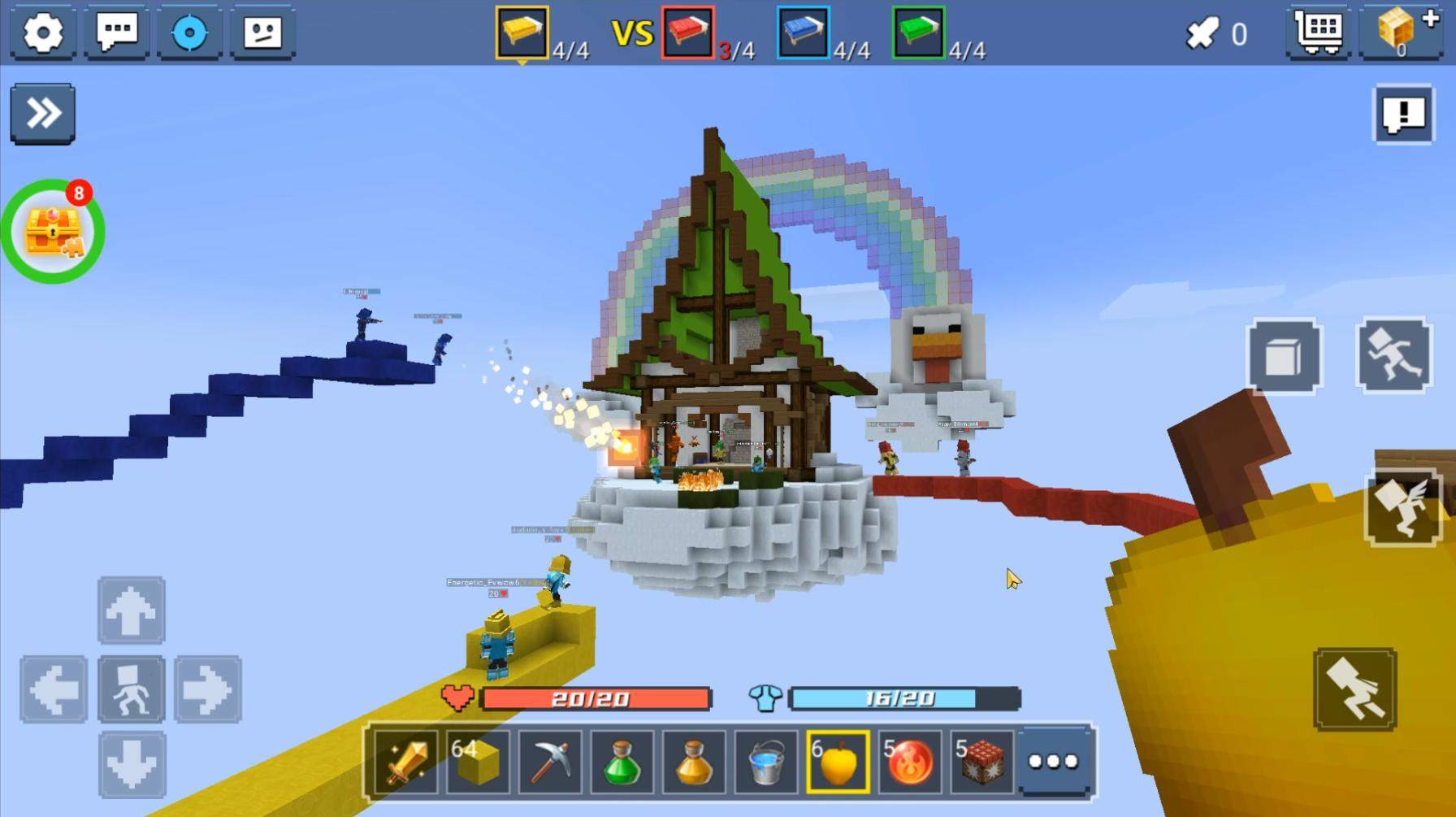 As you progress in the game, there will be runes in your inventory that you don't need anymore or even some are just plain weak. Sell these underwhelming runes or those that do not match your play style to get more keys.
Make sure that you don't sell those that you know you'll need later on in the game. It is much better to sell low-class runes first or those that you've used before you upgraded to a new set of runes.
Get to the Top to Receive Diamond Chests
It may be easier said than done but getting to the top spot in the Champion Rank has a lot of perks. Not only will you have the bragging rights of the top player in the game, but you also receive a lot of prestigious rewards.
Fame will be your number one reward as many players will know you by your name. However, there is one very underrated reward for becoming the number one player in the game. You'll get rewards such as diamond chests which contain, you guessed that right, diamonds.
Be sure to harness your skills in the game and sharpen your mechanics so you can land the top spot.
Play with Your Friends
Blockman Go is a team-based game that requires you to play with other players. Playing with random strangers can be a painful experience.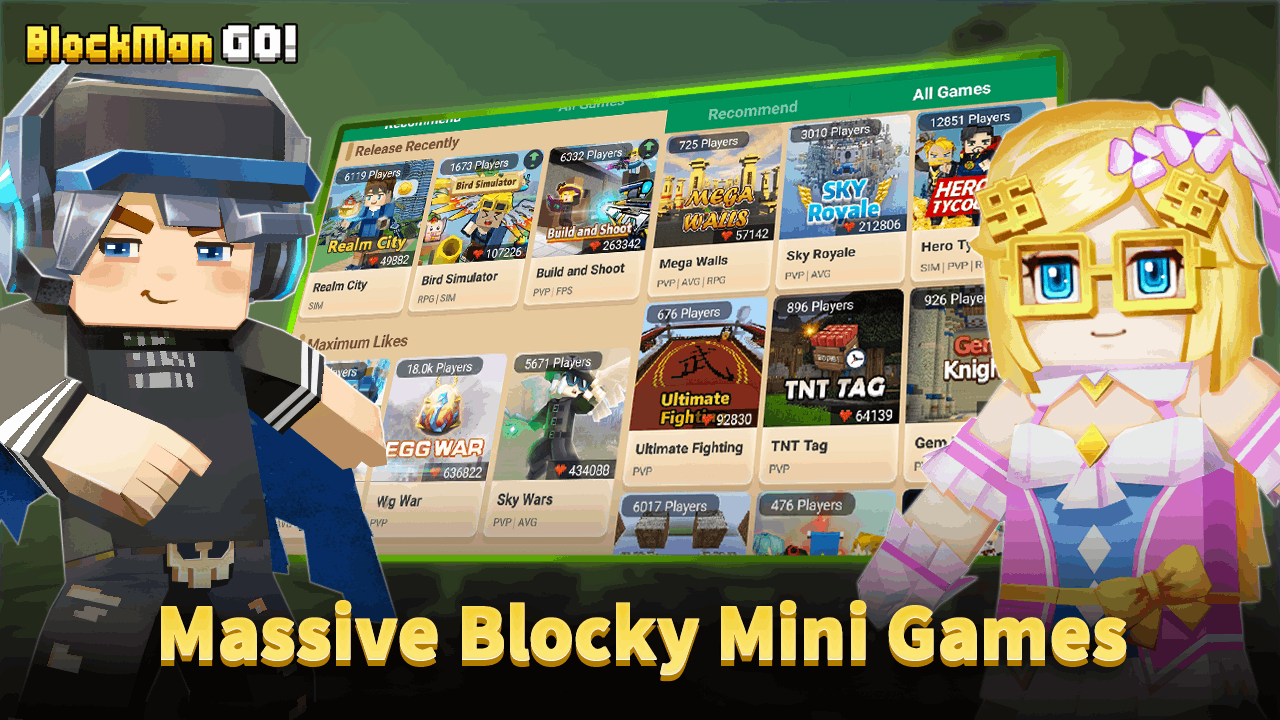 It is much better to have another player who knows what you want and how you play the game.
This is why it is highly recommended that you try to play with your friends. Playing with friends allows you to talk more about your strategy in the game and create a more fun experience. Friends also often know your play style.
There's more to playing with friends than just having teamwork. The game also rewards you for playing with your friends. The more friends you recruit on your team, the more rewards you'll get as well.
Things to Do When Fighting on PvP
PvP is one of the most exciting game modes in Blockman Go. You get to play with many other players and sometimes, you'll encounter players who are far better than you. However, don't get discouraged if they are more skillful at playing than you.
It just goes to show that the game offers a high skill ceiling that you can also achieve. To become a good player on PvP, always keep moving. Enemies will try to attack you to take you down. However, they will need to have tremendous accuracy to hit you.
Make it even more difficult for them to hit you by moving around. Move from side to side or jump around if the enemy players start attacking you. While moving, you can also retaliate with attacks, but this will take some time to get used to so keep on playing to perfect this skill.
Master Your Parkour Skills
There are a lot of skills and mechanics that you'll need to practice in Blockman Go especially when you want to play the PvP mode. There is one skill that you will need to master as soon as you first start the game and that is parkour.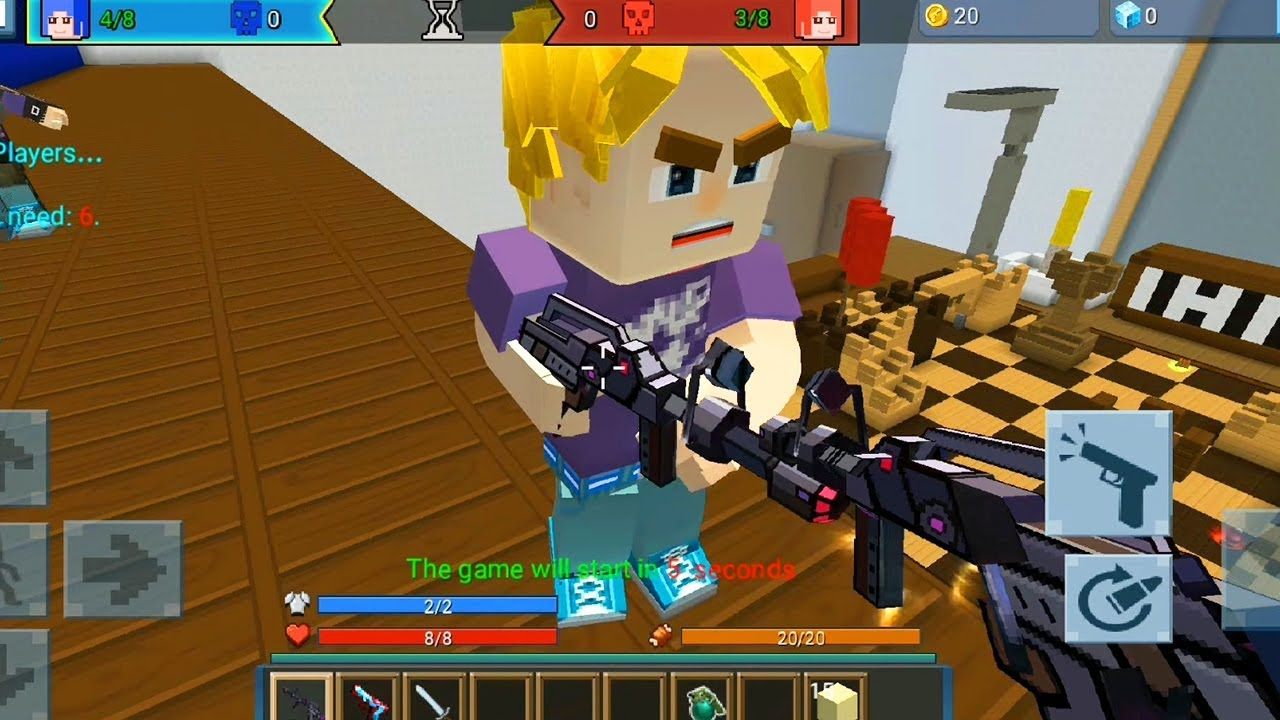 Parkour is when you try to bounce or jump around walls to create opportunities for you to either attack enemies or dodge them. It's a skill that many seasoned players often use to outsmart their enemies.
However, this is also a skill that takes a lot of time to master. Practice is the key to mastering this skill so make sure to practice it even when you're just starting.
Mastering your parkour skills will surely reward you when you engage in fighting seasoned players.
Jump around Your Enemies
Apart from the skills mentioned above, another great mechanic that you should always utilize especially when you're in close combat with the enemy is to jump around them. Jumping around while hitting them lets you dodge their attacks while dealing one yourself.
Jumping also lets you create distance or even close in on your enemies. The best part about this is that you can jump around your enemy and attack them from behind which causes you to damage them without receiving any.
You might have all the armor in the game to protect you but receiving no damage is still the best defensive move you can make.
Conclusion
These are just the basic tips and tricks that will help you achieve your goals when playing Blockman Go. Blockman Go is an exciting PvP-based mobile game that you and your friends will surely enjoy. Follow the tips mentioned above and master them in no time.
Blockman Go is available on all mobile devices including Android and iOS. Download the game today at the Google Play Store and the App Store.