Imagine playing a mobile puzzle game and getting to decorate a mansion. It's rare to find a mobile game that infuses different gameplay aspects together and still works flawlessly. This is why Matchington Mansion is a fun mobile puzzle game to play.
Matchington Mansion is the newest match-three puzzle game by Magic Tavern. In this game, you get to match three puzzle pieces together to remove them from the board. Completing each level will reward you with gold coins so you can buy furniture to redecorate the mansion.
Unlock rewards and more features in this game by playing efficiently. Learn more about the game, how to play it, how to get coins, and more with the guide below.
Match More Puzzle Pieces to Create Powerful Tiles
Get High Rating to Receive Gift Boxes
Check Out Some Recommended Moves
Where to Find and Collect Coins
Add Friends and Take Inspiration from Them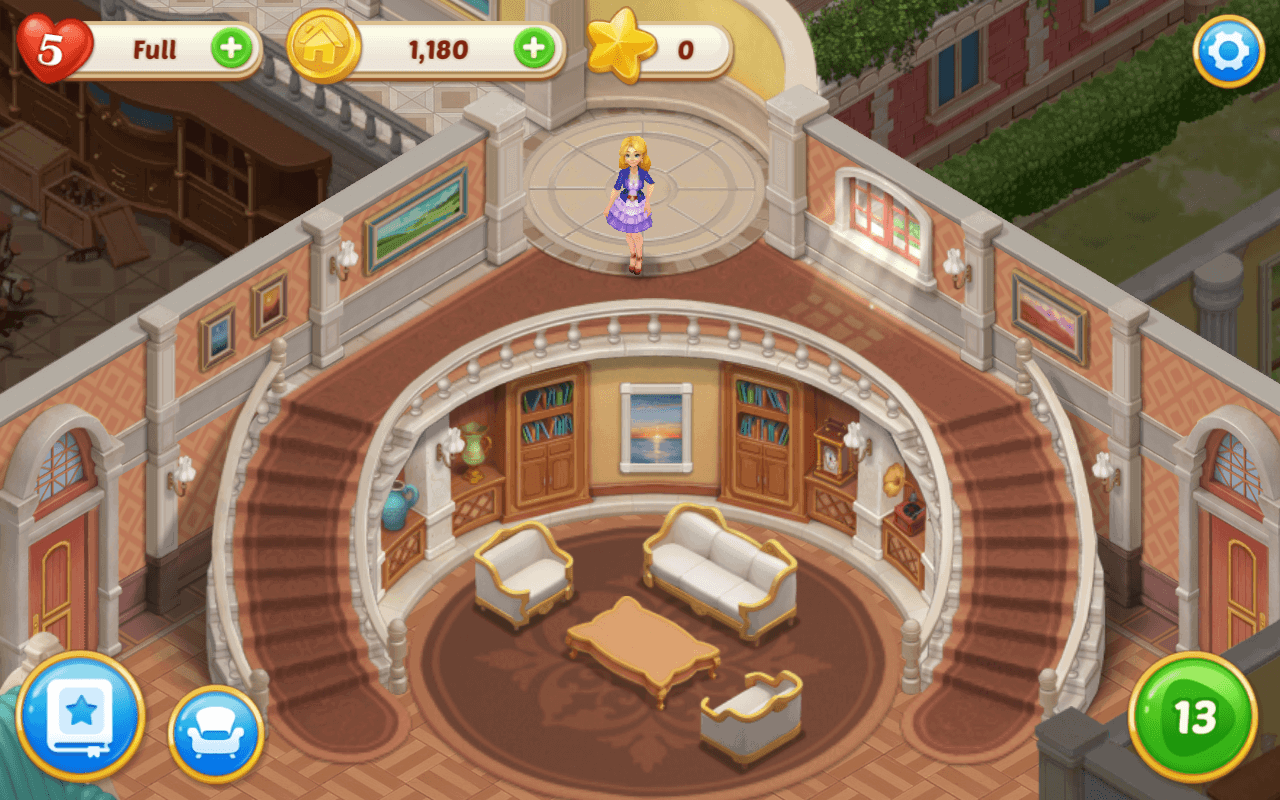 Match More Puzzle Pieces to Create Powerful Tiles
Seasoned players of any match-three puzzle game will know that the goal of the game is to clear the puzzle board quickly. However, experts in this genre know how to take advantage of certain game mechanics such as matching more puzzle pieces to create powerful tiles.
Every time you match more than three pieces, you'll receive a powerful tile that will help you clear the board much faster.
Matching four pieces together will result in a powerful firecracker tile that will explode and remove puzzle pieces in a column or row from the board.
These tiles become even more powerful when you match even more puzzle pieces together. Make good use of this mechanic and you'll be able to clear the board and receive a higher score.
Know the Different Powerful Tiles Used in Matchington Mansion
Speaking of these powerful tiles, four specific types can be used to help ease the struggle of playing the game. Knowing how each type of powerful tile works should give you the advantage you need to finish the level earlier.
As mentioned above, matching four pieces will result in a firecracker that will explode that remove a single column or row. The square firecracker can also be acquired if you match four pieces together but this one is different. It explodes and destroys the pieces directly adjacent to where the tile is located.
The big firecracker creates a large explosion which helps in creating even more chaos on the puzzle board. Lastly, the rainbow lets you swap one specific color which will then remove all the pieces that have the same color from the board.
Get High Rating to Receive Gift Boxes
Clearing the puzzle board as soon as possible has a lot of benefits. One of which is that it will help you gain a star rating. Having a star rating will unlock different rewards at certain points in the game.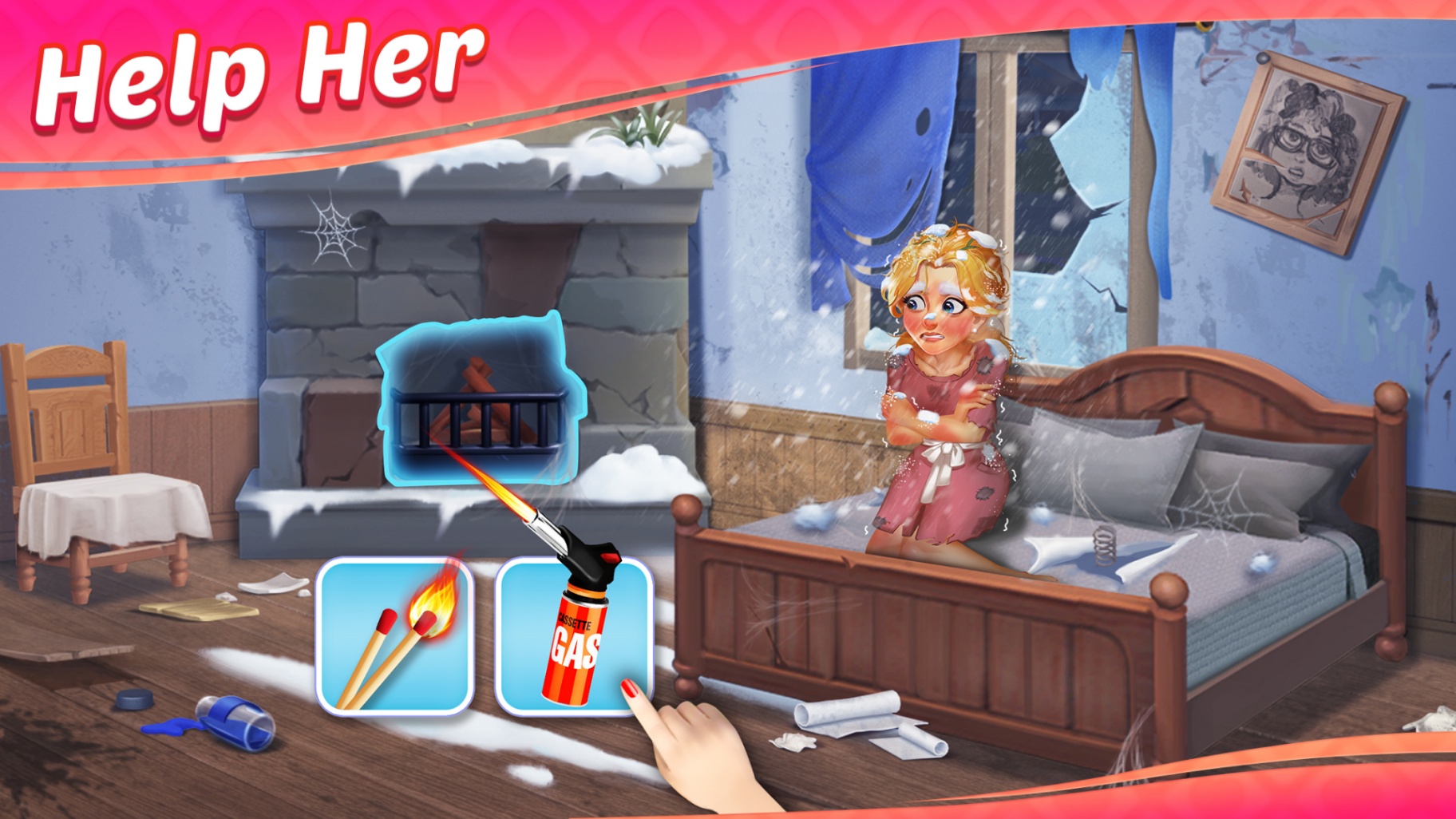 These gift boxes often hold random rewards that are helpful to your game in the next few levels. They may also contain cosmetic items that will fulfill your goal to redecorate the entire mansion.
The very first gift box that you'll unlock will give you 500 gold coins and it will only increase until you get 25 stars.
This is why you need to make sure that you'll always have a high star rating. Use whatever tool you have to reach it.
Study the Puzzle Board Before Making Your First Move
One of the very first skills that every player needs to know and master is studying the entire puzzle board before making any move. Keen observation is needed when you look at the board for clues on where you need to make your first move.
You will need to determine the different combinations that you can do at the start of the game and identify some weak areas that you might need to deal with later on. After doing this, you can finally start putting puzzle pieces together.
Remember to follow through with your plans and make combos left and right. This way, you'll be able to solve the puzzle in no time. This is a great way to start developing a winning habit.
Check Out Some Recommended Moves
While learning how to play, Matchington Mansion does offer some help for those who are new to the game. You can check out some recommended moves and hints that will show you the best possible action to do in this current situation.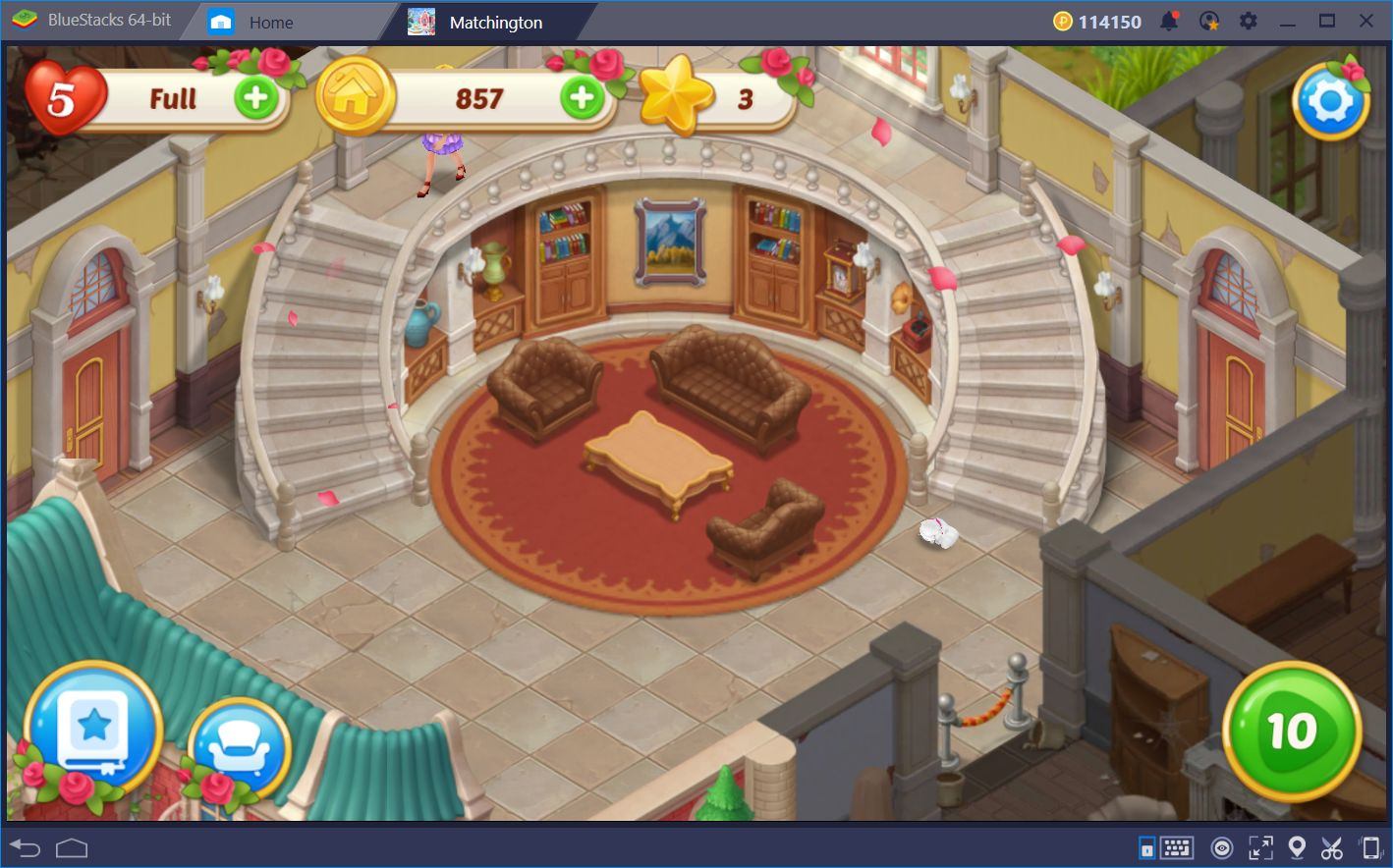 Most of the time, they are highly effective at ensuring you'll have more pieces to match later on. Go ahead and make those moves, especially if you are still learning the game.
For those who are already experienced in playing match-three puzzle games, you can start making your moves. Remember that these recommended moves will only match puzzle pieces together.
If you want to earn special tiles in the game, it is much better that you make your move instead.
Take Advantage of Bonuses
There are certain times in the game when bonuses will appear. One bonus that you should take advantage of is the unlimited hearts bonus. Hearts are your lives in the game.
Without them, you won't be able to complete any puzzle or even play the game. It is essential that you always have extra hearts on your account. Maximize this bonus while playing the game and go as hard as you can.
Take the time to get all the items and coins that you need while you still have this bonus. You can also trigger this bonus if you watch an ad after a game.
Where to Find and Collect Coins
Coins are an essential aspect of the gameplay in Matchington Mansion. You'll need to collect a lot of gold coins if you want to redecorate the entire mansion and fill it with a lot of furniture. There are a lot of ways for you to earn coins in this game.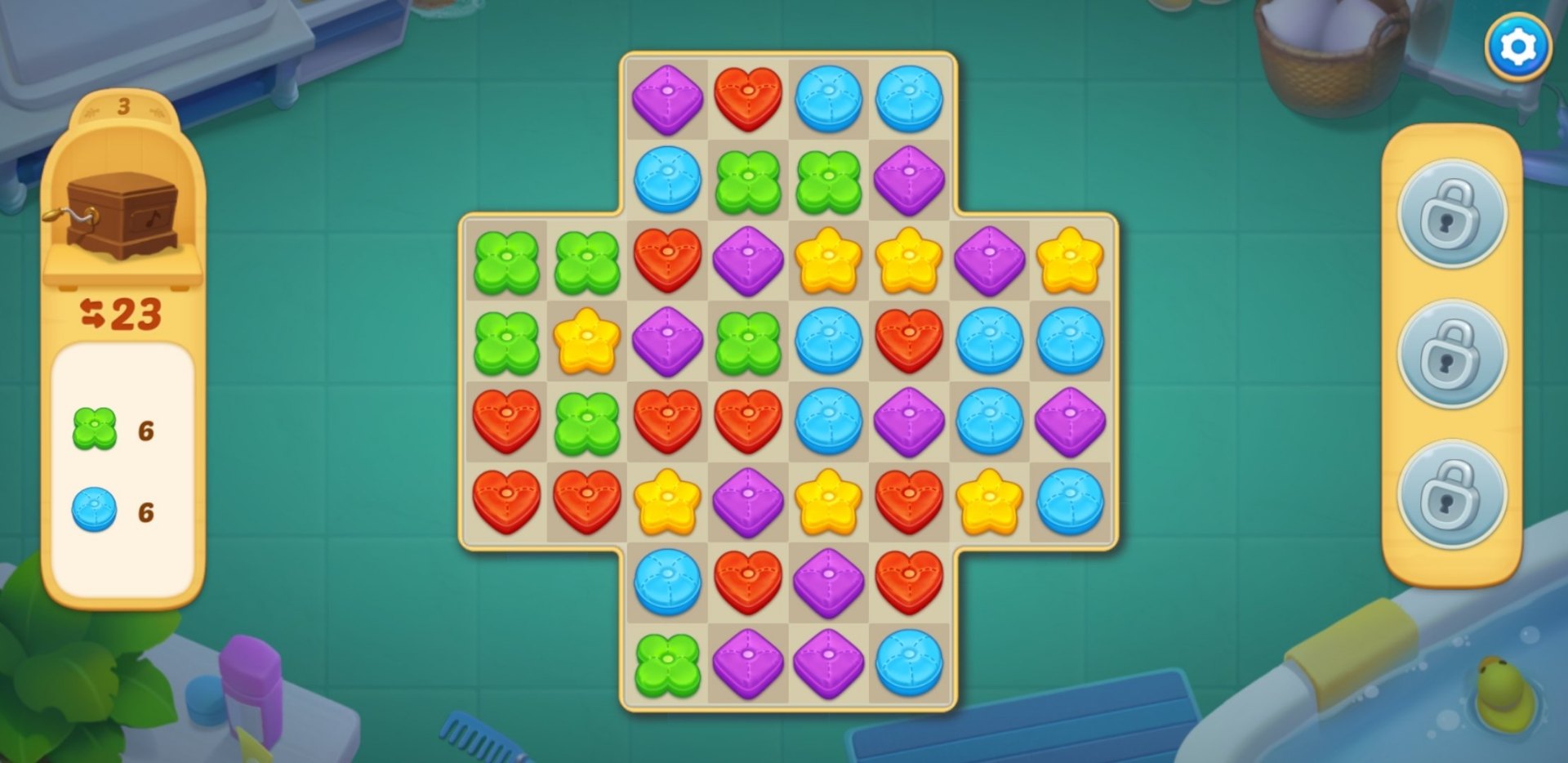 The most basic way to do so is to simply play the game. Completing each level will reward you with gold coins. However, there are certain points in the game that will unlock more gold coins for you.
Try to complete a few levels every day and the game will reward you with a huge amount of coins. Another great way to earn 500 coins for free is to link your Facebook account to the game.
Do this right before you play the game and check your inbox to claim the prize.
Finish the Puzzle with Less Moves
You probably notice that you can only play when you still have moves left in the game. Try to complete the puzzle without using up all of your moves.
Every time you do this, the game will transform the moves left into special pillow pieces that will give you extra coins. The amount of coins is determined at random so there's no telling how much you'll receive. This is why it is best that you try to save as many moves as you can.
Learn how to conserve your moves by planning each action you take while playing the game.
Add Friends and Take Inspiration from Them
One of the main goals in playing Matchington Mansion is to redecorate the entire mansion by purchasing new furniture with the coins you've earned. However, there are times when you don't know which furniture to buy or how you'll decorate your mansion.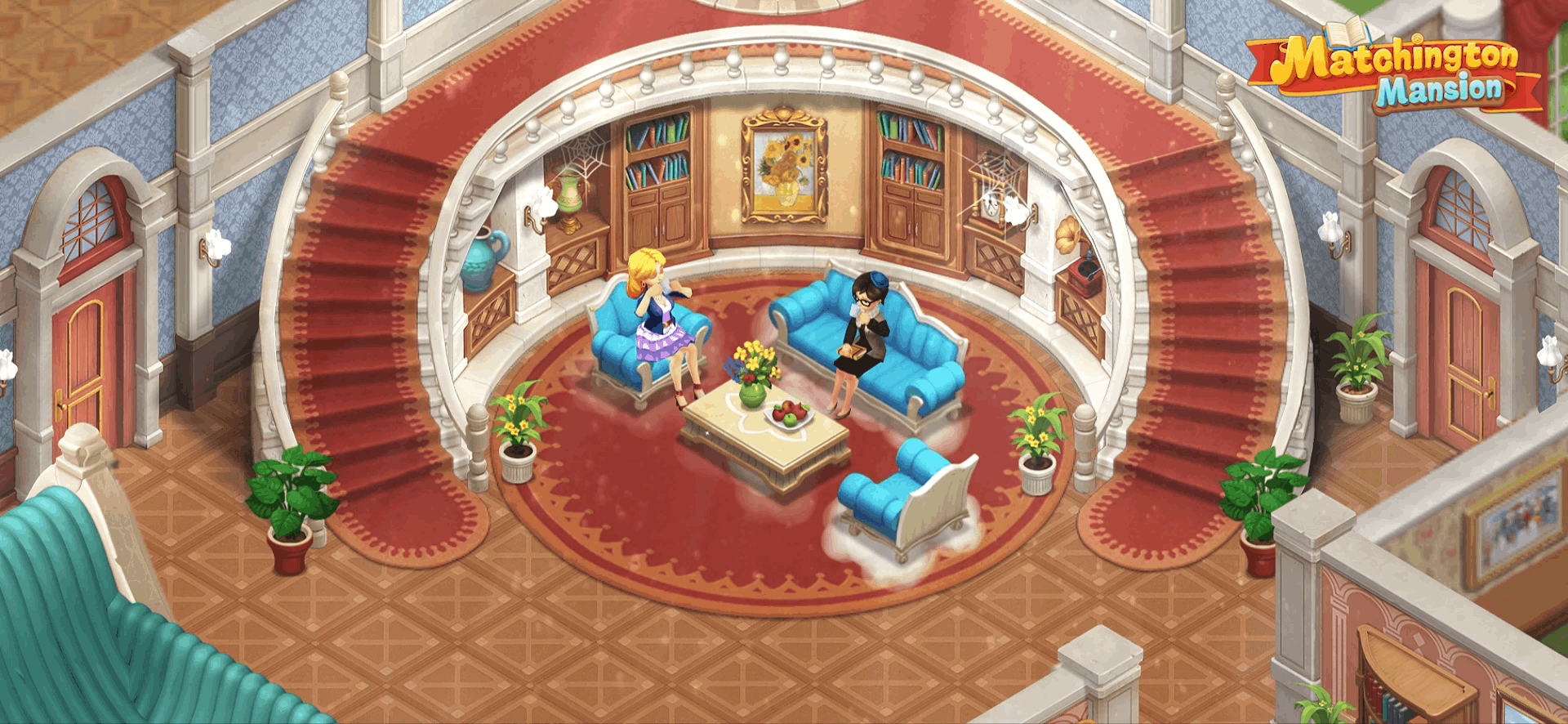 The best way to handle this is to get inspired. Add your friends to the game and visit their mansion to get some inspiration. You can even chat with them and ask for some suggestions on how to decorate your mansion.
If you don't have friends yet, you can always visit some random player's mansion instead. Designing your home can be a tough job but with friends around, it should be much easier.
Spend Your Coins Wisely
While you may already know how to earn coins in the game, it is still very useful to try and conserve them as much as possible. Spend only coins on things that you really need in the game. Don't be tempted to purchase expensive items just to fill up a small space within the mansion.
It is much better that you try to use your coins by purchasing more moves. There will be times when you'll run out of moves to complete the puzzle. Purchasing a few extra moves using your coins is a good investment on your part.
You'll be able to complete the puzzle and get the chance to double or even triple the amount you earned.
Conclusion
Decorating home sand matching puzzle pieces has turned out to be a huge success for Matchington Mansion. It's a mobile game filled with fun and exciting gameplay that you will surely love. Apply the tips and tricks mentioned above to help you play better.
Matchington Mansion is available on all mobile devices through the App Store and the Google Play Store.