Super Mario Run Mobile is a very fun mobile game from Nintendo where you get to control Mario as he travels through different worlds. The mechanics in the game are rather simple compared to the usual Mario game. All you need to do is tap the screen to pull off different moves such as jumps, spins, and even wall jumps.
In this game, Mario is once again in search of Princess Peach across different worlds. He travels through plains, ghost houses, caverns, castles, and more. With over 24 exciting courses, there is a lot to do in Super Mario Run Mobile including collecting coins, challenger coins, and many other freebies.
If you're looking to master how to play the game and get freebies and bonuses, check out this guide.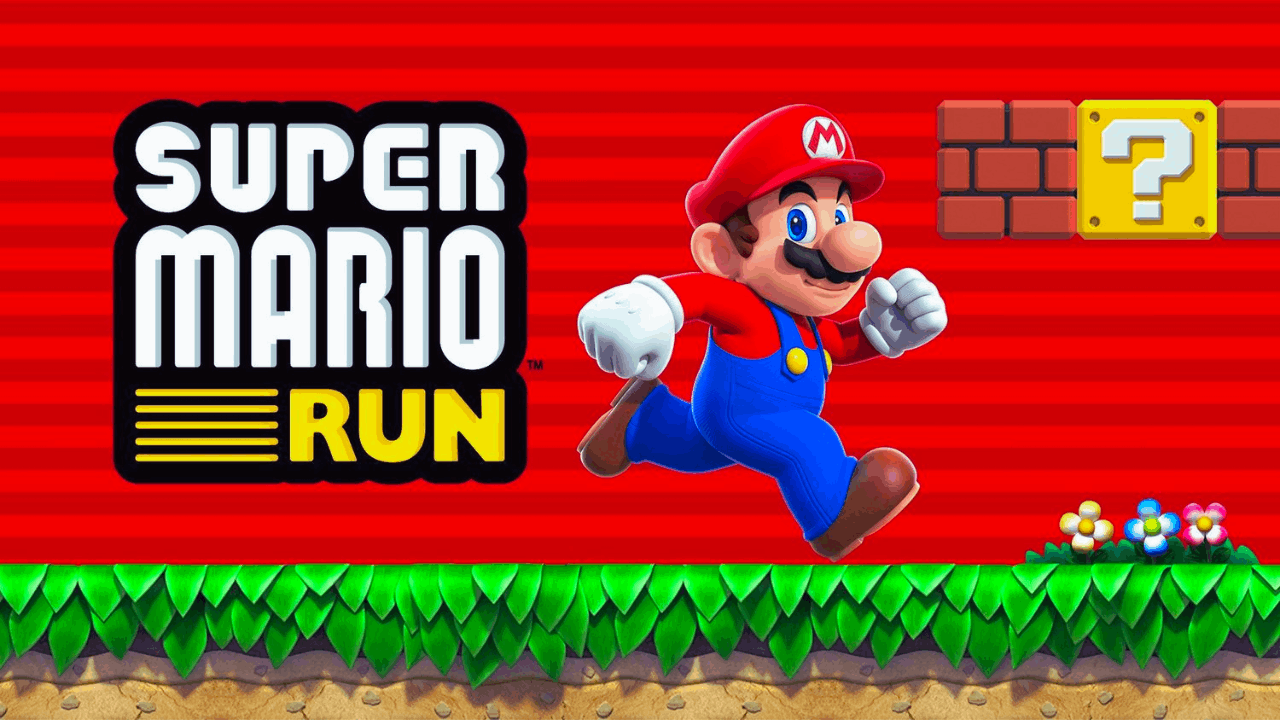 How to Play Super Mario Run Mobile
In Super Mario Run Mobile, you not only get to control Mario but you can also choose from a wide variety of characters. Each of these characters has their own separate skills that are very useful in certain situations.
As a player, you get to choose a character but you'll start as Mario. Mario constantly runs in this game and it is up to you to help him jump across platforms, dodge enemies, and defeat them by tapping on your screen.
The game features different game modes such as World Tour, Remix 10, Toad Rally, and many more. In World Tour, you have 24 different courses as you try to search and rescue Princess Peach much like in the classic Super Mario game.
Remix 10 features short bite-sized courses that you can do to find Daisy. Each time the course changes randomly so you always get something new. In Toad Rally, you get to show off Mario's moves and compete against other players online.
How to Download Super Mario Run Mobile
Super Mario Run Mobile is available to download from the Google Play Store or the Apple App Store for all mobile devices. Make sure that you update your mobile device to its current version before you download the game.
To download, simply search for the name of the mobile app and tap "Install" or "Get". Wait for the game to be fully installed before tapping "Open" to launch it.
Super Mario Run Mobile requires an internet connection to play the game, so you need to be connected to the WiFi or have a mobile data connection to continue playing.
Types of Freebies and Bonuses in Super Mario Run Mobile
There are different types of freebies and bonuses that you can have in Super Mario Run Mobile.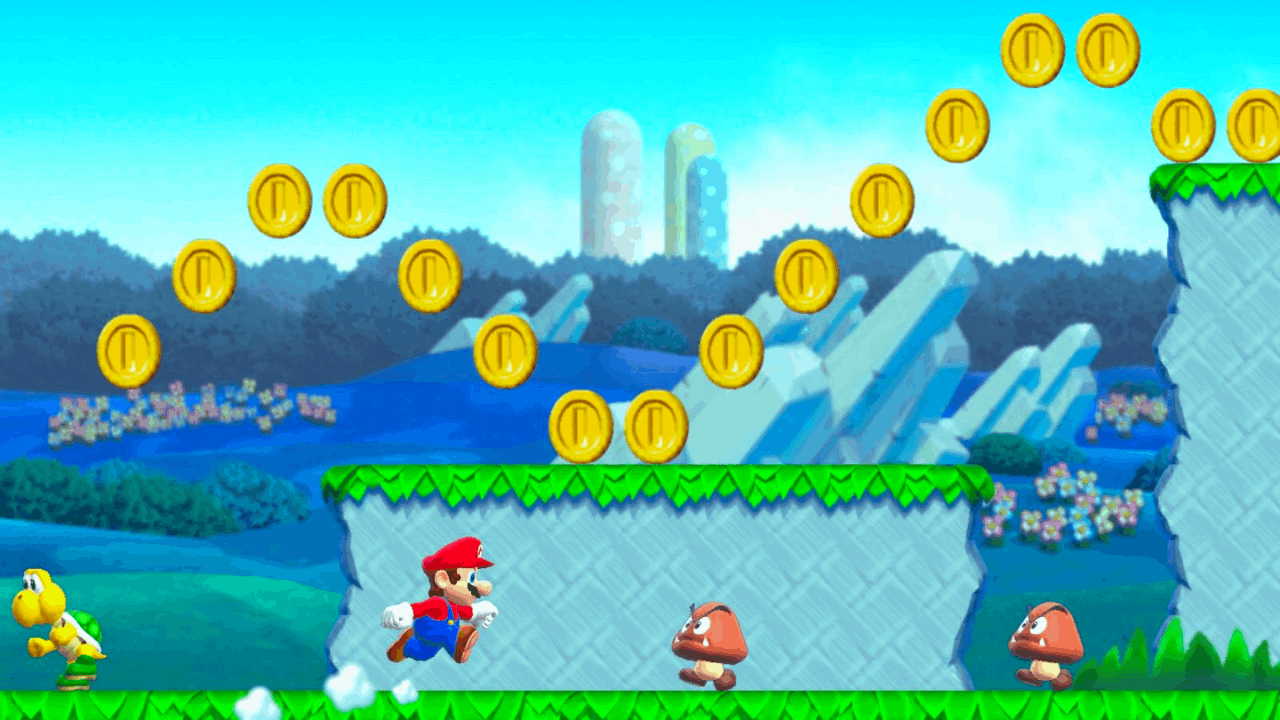 These are the regular coins that you can collect while you play the game and challenger coins which are specifically hidden around different levels of the game for you to collect. These coins will help you unlock new characters in the game.
Power-ups will help you through different challenges such as the mushroom, flower, and star. These can be picked up by destroying blocks that are present in each level but they are hidden so you should destroy every block that you see to unveil these power-ups.
There are also extra lives that will extend your gameplay if you make the mistake by giving you a second chance at playing the game. You can get extra lives by also destroying blocks just like what you do with power-ups.
Special Events and Promotions
Many of these freebies and bonuses can be acquired through special events and promotions, especially with new characters. The best way to get these bonuses is to participate in events.
Events happen in Super Mario Run Mobile, but they only happen on specific days, so always keep your eyes out for these special events and promotions. When these events and promotions happen, you either get new characters at a discounted rate or you get more coins or challenger coins from playing the game.
To maximize the rewards from these events, make sure that you take advantage of these events to earn more coins and challenger coins as well as many other bonuses. Play the game a lot more during these events so you can acquire more rewards.
Tips for Getting Freebies and Bonuses on Super Mario Run Mobile
When talking about getting freebies and bonuses, all it takes is for you to play and master the game, but this can also be very challenging.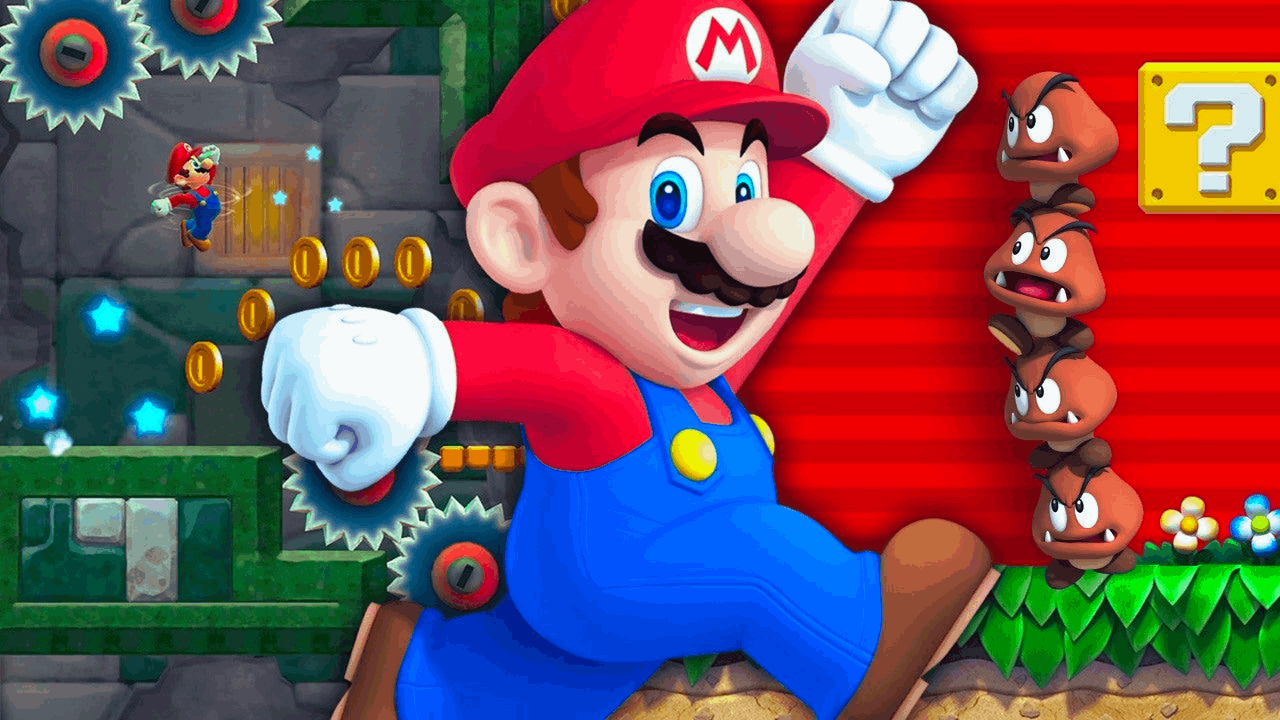 There are certain skills that you need to acquire. Here are some tips to help you get as many freebies, specifically coins and other rewards, in the game faster than anyone else.
Master the Art of Tapping
Tapping is the only action that you can do in the game as a player but it does not mean that it is a monotonous gameplay mechanic. There are various ways for your character to make special moves just with a tap on the screen.
You also need proper timing to tap on the screen to avoid falling over a cliff, bumping over a platform, or getting hit by the enemy.
A quick tap on the screen means a short jump but if you hold your finger on the screen longer, your character will jump higher.
Go Back in Time
When it comes to playing Super Mario Run Mobile, it is all about collecting as many coins as possible. While there will be instances where you might miss a few coins in a level, you can always go back a few seconds by tapping on the bubble at the top portion of your screen.
This will set you back a few seconds if you think you might have missed some coins.
Be sure that you know when to activate this option so you can make the most out of your time going back a few seconds into the game. If not, try to save it for later when it is more crucial.
Stomp Your Enemies
Super Mario Run Mobile features classic enemies and new ones that can only be defeated by stomping on them or using your power-up to remove them your way.
Make sure that you stomp every enemy you encounter without taking damage. Stomping lets you earn extra coins along the way so be sure to stomp all of the enemies that you see to maximize your profit.
The more coins you get, the more rewards you receive by the end of each level.
Unlock Mario's Friends
Once you have enough coins, you can then unlock Mario's other friends including Luigi, Peach, and many more. Each of these characters has their own abilities. For example, Luigi can jump higher while Peach can float in the air.
You can also unlock Toad for free by linking your My Nintendo account to the game. You can unlock more characters by playing Toad Rally.
Once you unlock the characters, you can then choose a specific character to play right before the start of each level.
Don't Forget to Pause
Playing Super Mario Run Mobile is very fun but it can also be physically taxing, especially on your fingers from tapping the screen.
Make sure to take a quick break after a few minutes of playing the game by pausing. You can pause the game by tapping the Pause button at the top left corner of the screen at any time.
Just make sure that you don't pause right in the middle of a fight against an enemy. Pause the game where your character is in a safe spot.
Conclusion
Learning how and where to get freebies and other bonuses in Super Mario Run Mobile not only improves your gameplay but also makes your gaming experience better. Make sure to check out all the tips mentioned above so you can enjoy the game even more.