Streaming mobile games is a very entertaining activity that you can do. Many mobile gamers today often stream their games to show their skills, meet new people, and maybe even monetize them. With so many streaming apps available today, there is only one mobile app that gives you everything you need – Omlet Arcade.
Omlet Arcade is the premier streaming app that makes live streaming easy to do so you can focus on playing the game and engaging your audience. The app does all the work for you in setting up and ensuring your stream is broadcasted clearly to your followers.
If you're interested, check out the article below on how to stream like a pro using Omlet Arcade.
Start Your Mobile Streaming Journey Today
Live Stream Your Favorite Mobile Game to Different Platforms
Stream Together and Have a Fun Collaboration with Your Friends
Check Out the Latest in Mobile Esports with Omlet Arcade
Find Out What's in Store for You with Omlet Plus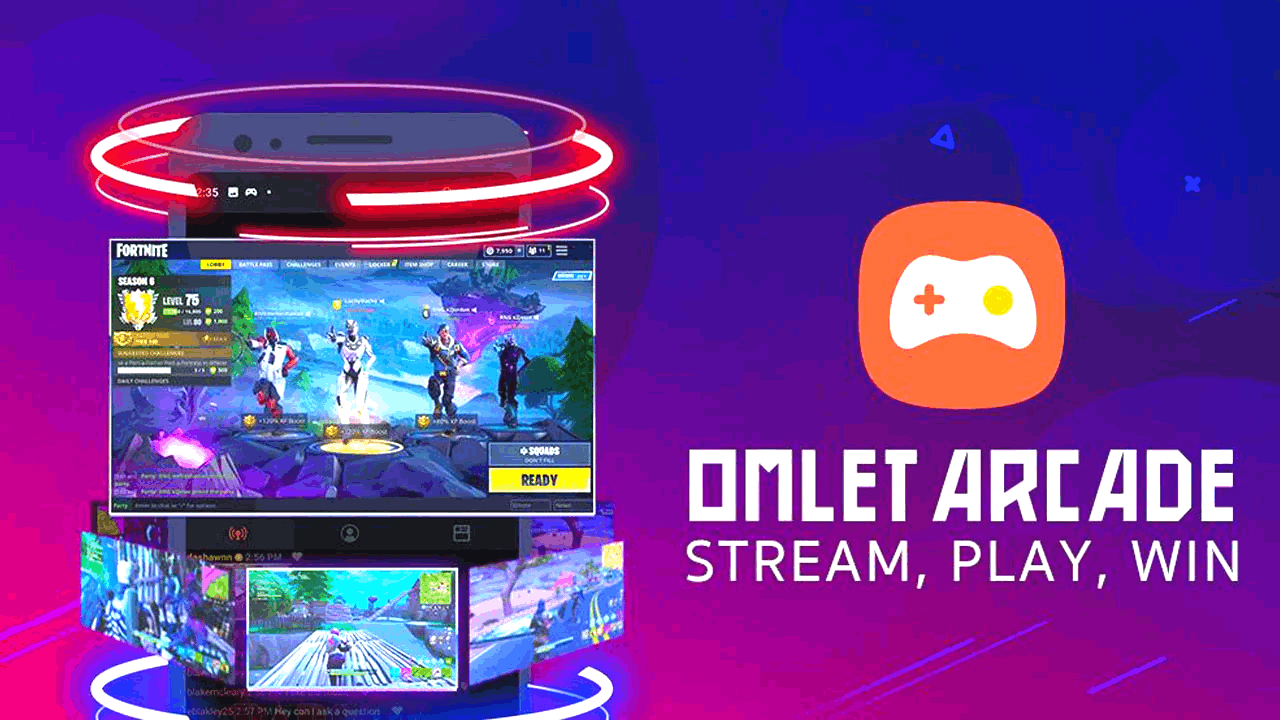 Start Your Mobile Streaming Journey Today
If you want to stream your mobile games or simply want to show off your talent in gaming and other entertaining activities, there is one mobile app that will allow you to do so in a very fun way.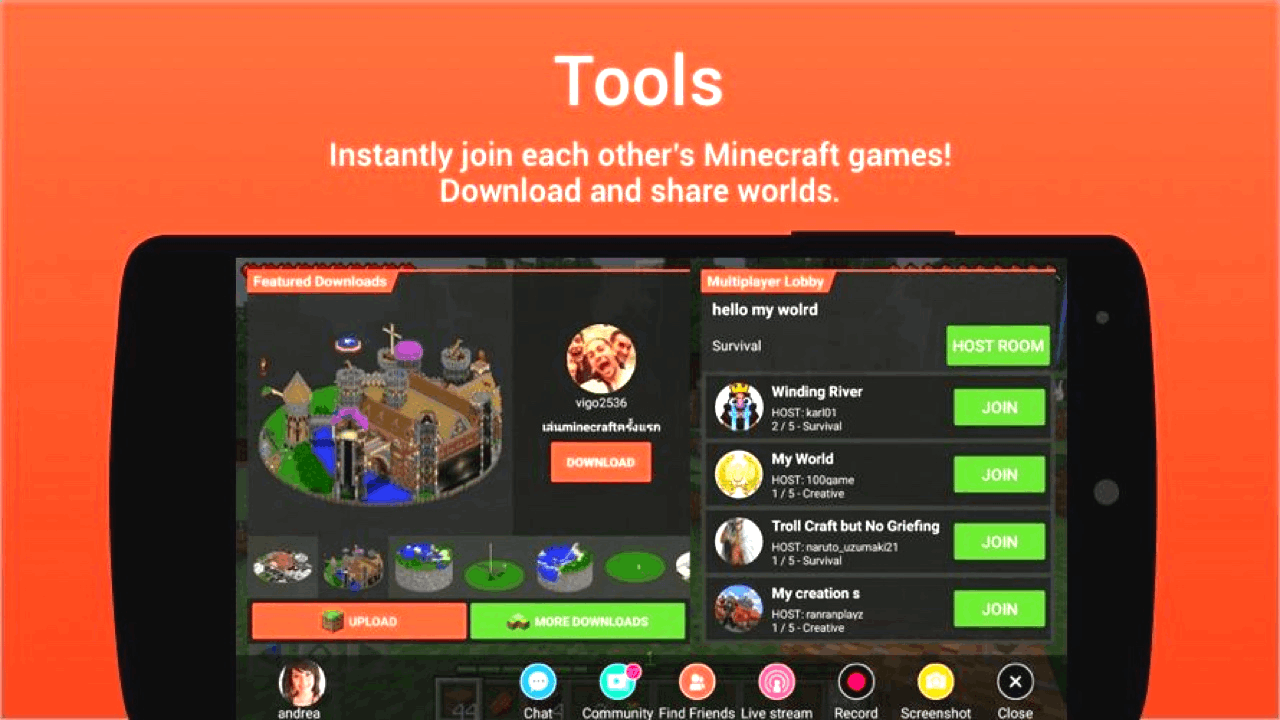 Omlet Arcade is a mobile streaming app that offers more than just streaming. It also allows you to post photos and videos, and even ask your loyal followers to answer polls you create and provide feedback or share their ideas.
With so many streaming apps available on the mobile market, what truly makes Omlet Arcade stand out is the community. There are millions of people using the app and streaming every day with gaming content that shows their skills.
Others stream to discuss games and other related content. If you ever want to become an online gaming sensation, download Omlet Arcade today and start your journey!
How to Download Omlet Arcade
Omlet Arcade is available to download at the Google Play Store and the Apple App Store. The app will require you to download and update the latest version of your phone for the features to function properly. Make sure you update your phone first before downloading the app.
Once done, you can search for the name of the app and tap the Install or Get button to begin. Wait until the app is fully installed before you tap "Open" to launch. Omlet Arcade also features in-app purchases for content creators and other users.
If you wish to purchase these items, feel free to link your preferred payment method beforehand.
Live Stream Your Favorite Mobile Game to Different Platforms
Now that you have downloaded Omlet Arcade on your phone, it is time to learn how to use it properly. Start by logging in to the app either through your social media account or your email address.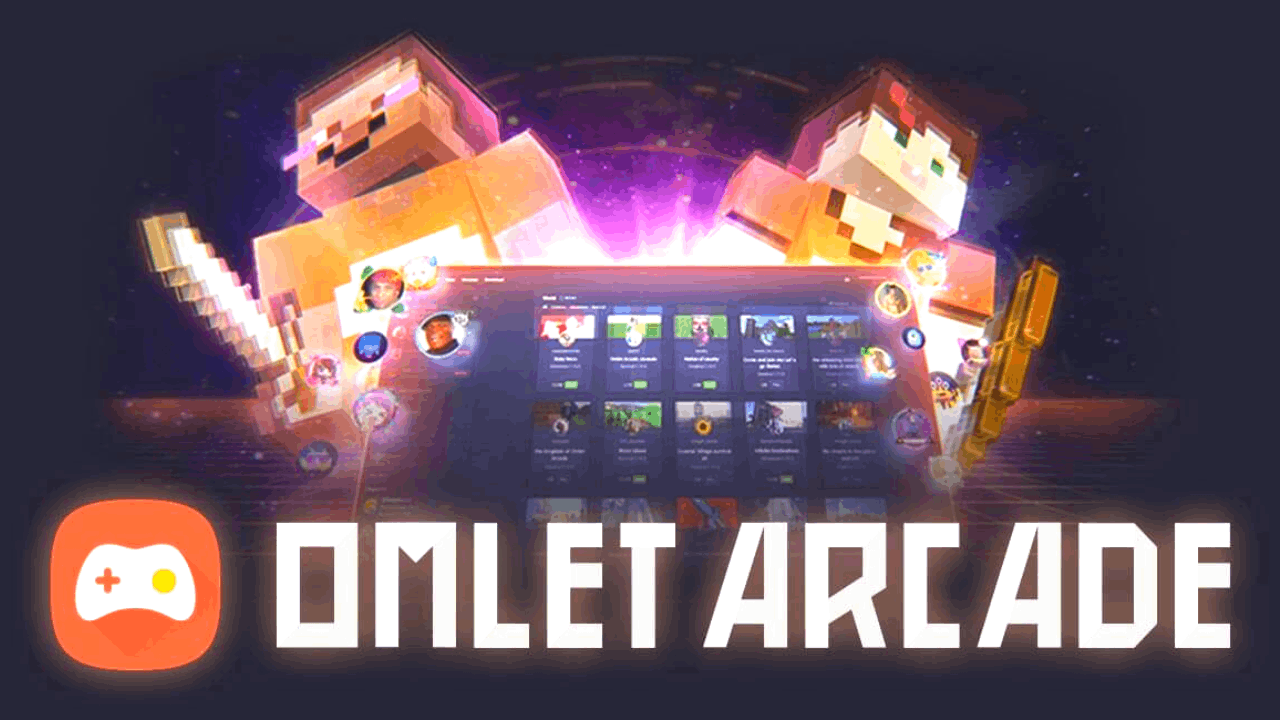 It is highly recommended that you log in using your social media account so you can share your live stream easily. Next, you need to fill up all the necessary information such as your name and many other details. Tap the main button at the bottom of the screen to start your stream.
You then have to choose the game you want to play before the live stream starts. Tap "Play" to start streaming your game and don't forget to share your stream to your social media accounts.
This is why it is important to log in using either your Facebook or YouTube so you can easily share your streams with your friends.
Check Out Some Challenges and Earn In-App Currency
You should notice by now that there are certain tasks that you need to complete as you use the app. It is a great way for users to discover certain features while also rewarding them with an in-app currency like tokens.
Tokens are used to show appreciation to other content creators and streamers on the platform. You can send them gifts and other items as they stream their games. These challenges are often very easy and only require you to use the app.
Many of these challenges need you to stream for a couple of hours or watch another stream for a few minutes first. It will gradually increase but the rewards that you receive will increase as well. The more challenges you complete, the more tokens you'll receive to share with your favorite streamers.
Collaborate with Your Friends by Streaming Together
While many other streaming apps let you stream your games live, Omlet Arcade takes it to another level with Squad Streaming. Users get to create a squad by inviting their friends over to your stream.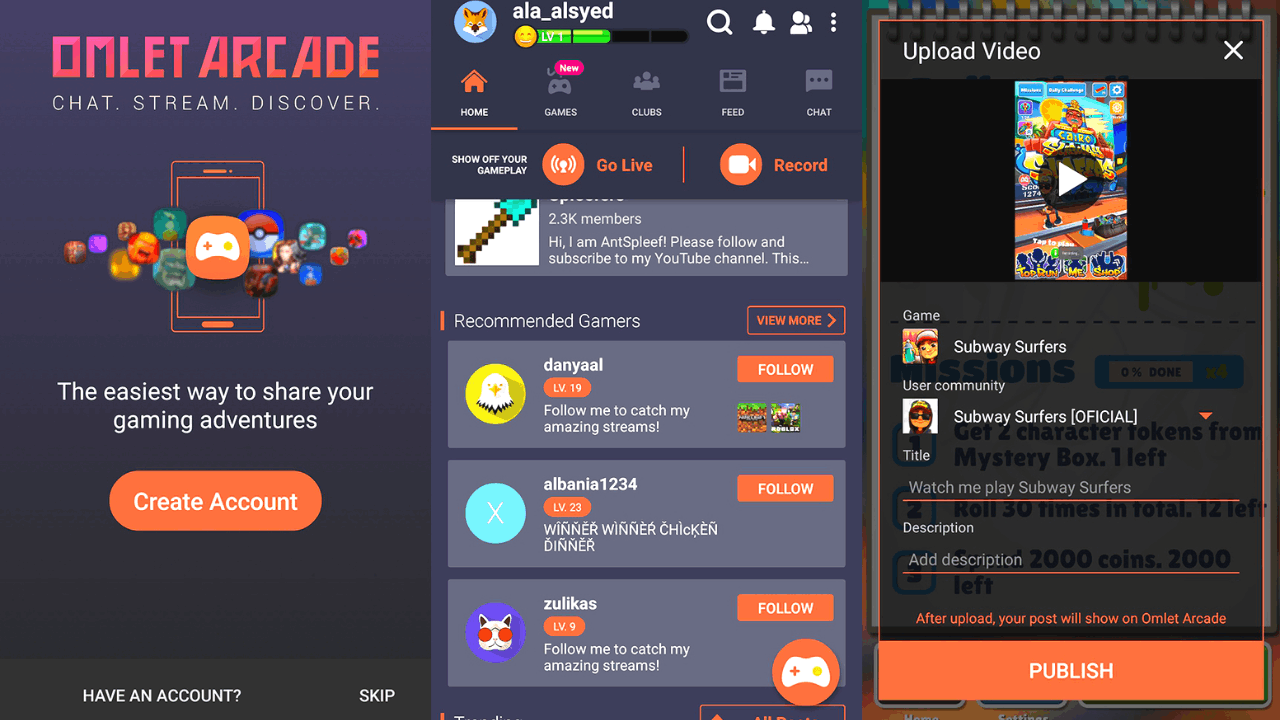 Think of it as a group call with your friends but it is streamed live on the platform while you play your favorite games together.
It is a fun feature that you can use to have a great time with your friends as you stream or collaborate with other streamers on the platform to expand your horizons.
This is one way of reaching out to your loyal followers who also want to be featured on your stream or simply want to play with you. Now, you can finally share your epic gaming moments with your friends and followers.
Change Your Overlays and Make Your Stream More Personal
When it comes to streaming, there are a lot of ways for you to make sure your followers will recognize your stream. Users can change their streaming overlays to make them more personal. Overlays are the theme on the screen as you stream your games.
You get to choose from a plethora of overlays depending on your theme. Streamers can even choose overlay themes from their favorite game.
For those who want to upgrade their streaming experience, you can always use the tokens that you've earned to purchase the overlay that you want.
Check Out the Latest in Mobile Esports with Omlet Arcade
Mobile gaming is a very large and expansive community. This is where esports thrive the best and now you can finally check out the latest in the mobile esports community with Omlet Arcade.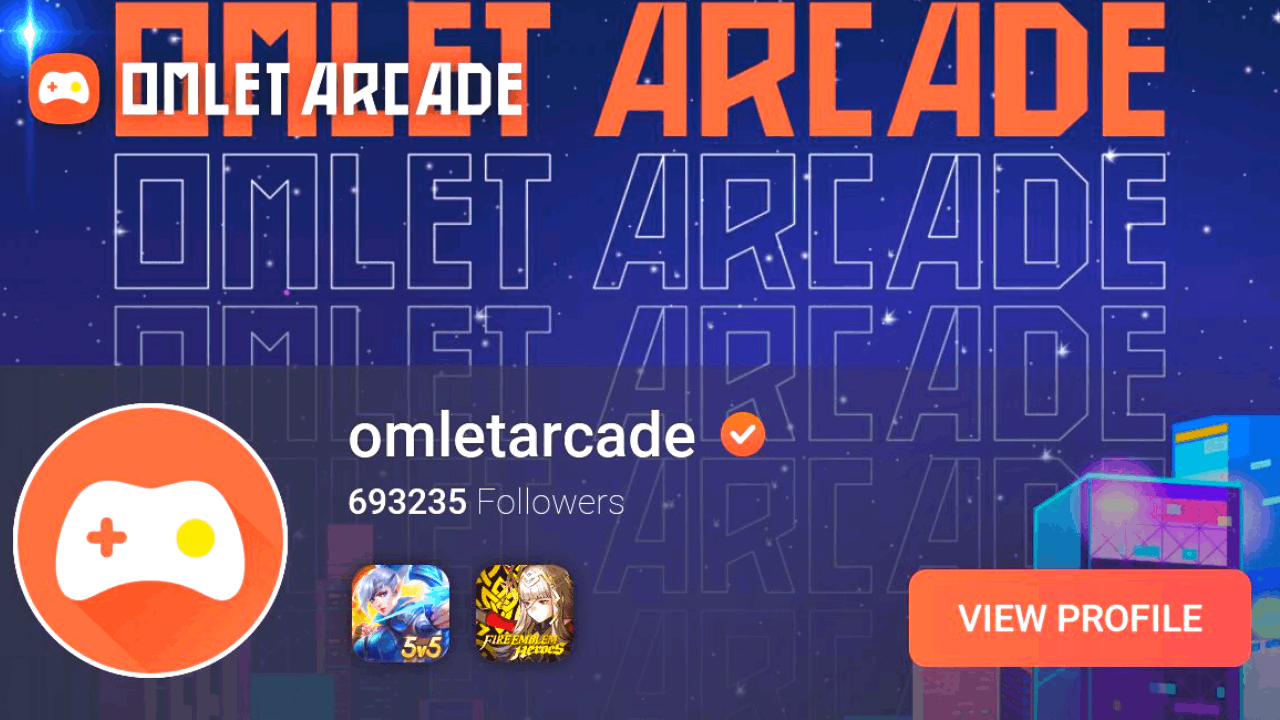 Users can conduct their major online community tournaments through the app. You can even start and host your own matches with the help of Omlet Arcade alongside your favorite streamers.
If you are into professional esports, you can also watch the best teams and players from all over the world as they compete in different matches from your favorite mobile game.
Esports enthusiasts who want to watch the latest matches can now check all of them out through the app's main home screen. Tune in and join millions of fans from across the world as you cheer and support your favorite team.
Join Clubs and Create a Community of Streamers and Gamers
Speaking of community, you can start a community together with your followers through a feature on Omlet Arcade called Clubs. Clubs functions the same as real-life clubs – users can create their own clubs and invite other people to join.
Many content creators and streamers often offer this feature to their loyal followers so they get exclusive access to some of your streams and other content. This is a great way to promote your content and allow your community of followers to thrive.
You can even start a poll within the club or simply engage in meaningful conversations with the members. Ask about their favorite mobile games, chat about life or discuss the latest anime episode. Talk about anything under the sun and connect with your loyal followers through Clubs.
Find Out What's in Store for You with Omlet Plus
Streaming on Omlet Arcade is already free with the basic version of the app. But, if you want to upgrade your experience and make streaming a full-time job, you can do so with Omlet Plus.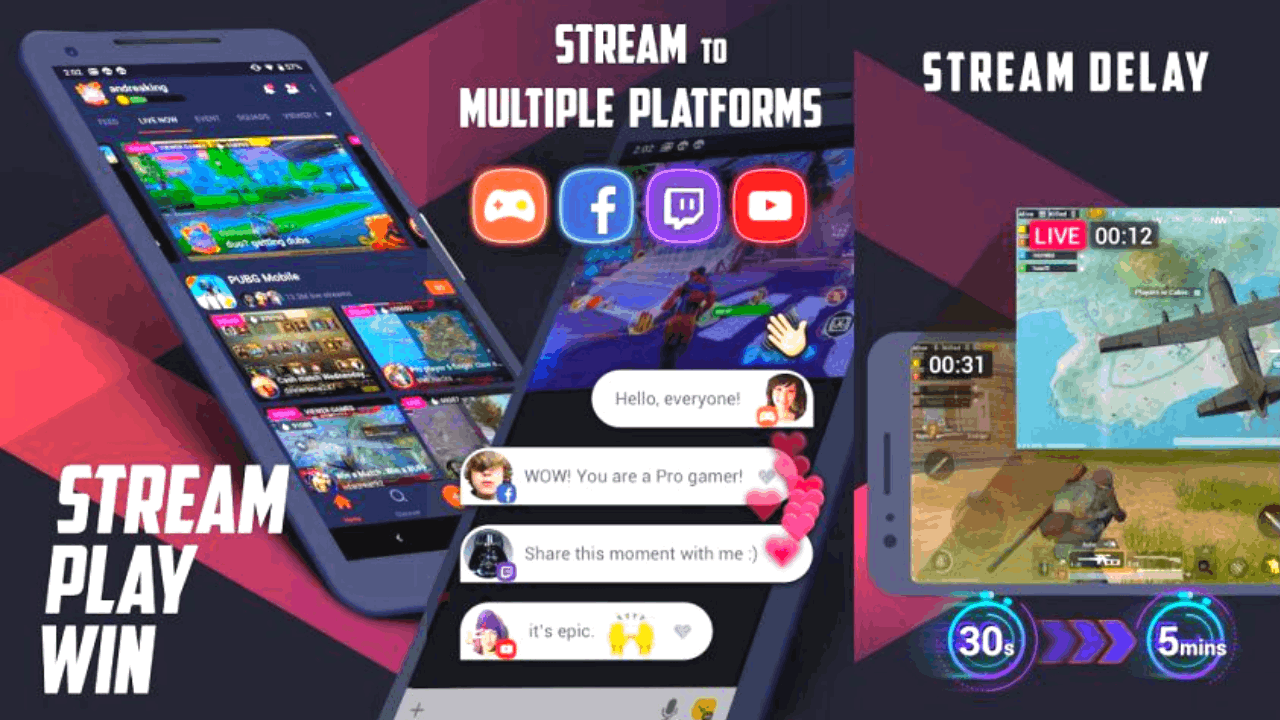 Omlet Plus is a premium subscription for users that unlock certain features that will power up your streams. With Omlet Plus, you get unlimited high-resolution streaming to different platforms all at the same time.
You also get exclusive HUDs specific only for your subscribers. Subscribing to Omlet Plus also allows you to have a personal link and special frames amongst many others.
Subscription for Omlet Plus starts at $7.99 and the subscription will be automatically renewed every month unless you turn off the auto-renewal option in the settings.
There's Even More Waiting for You in the Future
With all that said, Omlet Arcade promises even better things in the future. The streaming app not only provides you with the highest quality entertainment through live streams.
It also features special events such as the Knock Knock, Trick or Treat event on Halloween, or other events during the holidays. Make sure to participate in these events and discover more ways to have fun as you stream your games.
You might not know it yet but participating in these events could help you earn more tokens and even be the reason why you became an online star.
Conclusion
Streaming is a fun way to express your skills in playing mobile games. It is much fun when you have an audience that is ready to embrace your content. Let Omlet Arcade help you gain more followers by streaming on their platform and sharing it on other social media.