I've always wanted to have a pet animal, but my current living space does not allow for it. While it's sad to know that I won't be able to have a pet anytime soon, I've realized that I can still get one through Moy 7, a virtual mobile pet game.
In Moy 7, I get to create a cute little creature called Moy and take care of it like a real pet. There's a lot of activities to do, including brushing his teeth, feeding him healthy food, and giving him exercise. There are even fun mini-games that we can play together.
If you're interested in trying out Moy 7, here's my guide on how to take good care of your pet Moy, how to earn coins in the game, what to do to keep your Moy healthy, and more. Check it out below.
Don't Forget to Feed Your Moy
Put Your Moy to Sleep to Recharge Energy
Visit the Art Gallery for More Fun
Play with Other Moys at the Playground
Feed Other Moys at the Restaurant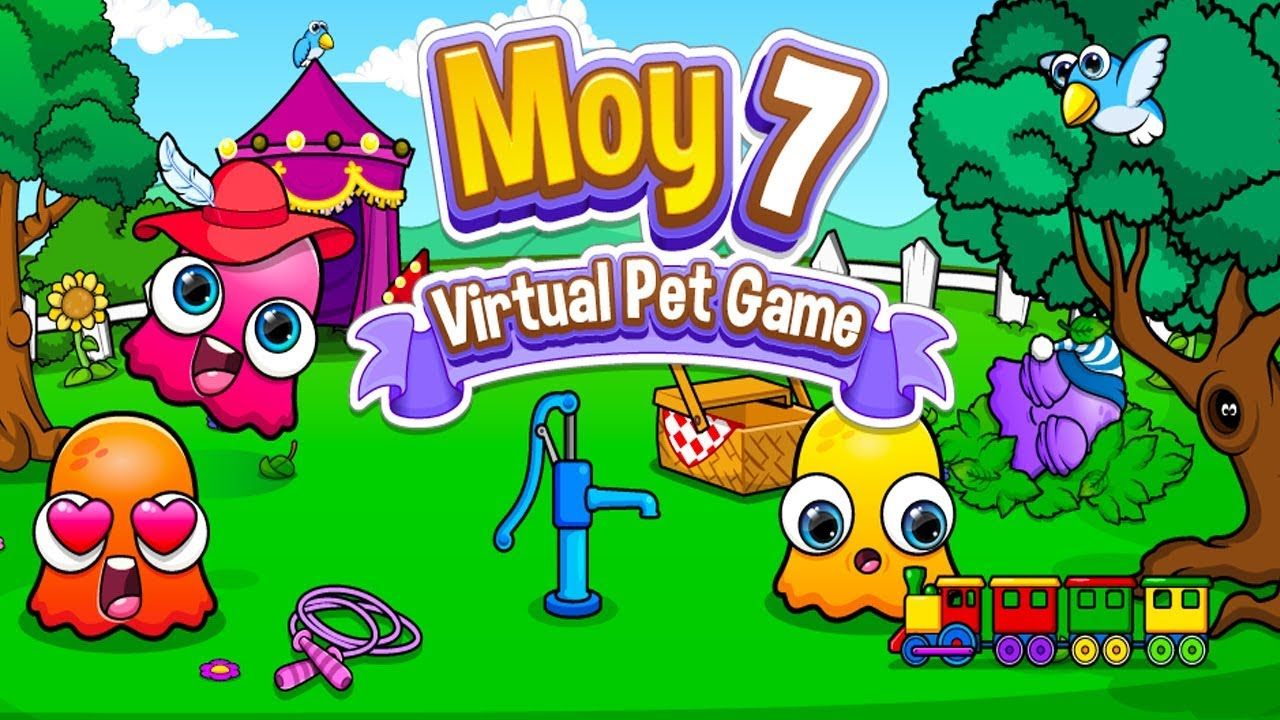 Don't Forget to Feed Your Moy
Moy 7 is all about taking care of your pet called Moy. You can always change the name of your Moy, but it is still called a Moy in this game. There are a lot of activities that my Moy and I can enjoy.
One of which is preparing food in the kitchen. There's a lot of ingredients to choose from, but my ultimate favorite food to prepare is pizza. I toss different ingredients on the pizza and wait for it to cook.
I then feed it to my Moy to make it happy and full. Feeding my Moy is an important task that needs to be done every few hours of playing the game. I noticed that my Moy is much energetic if I feed him regularly.
This way, I also get to take him out to do other activities such as exercise or play games.
Keep Your Moy Healthy with Exercise
Much like having a pet in real life, keeping your Moy healthy should always be a priority. I often feed my Moy healthy food such as vegetables, but the ultimate way to keep my Moy healthy is through proper exercise.
Tap the dumbbell button at the bottom of the screen to go to the gym. You'll have different options to keep your Moy healthy through exercise. I start the exercise routine with a run on the treadmill, then have my Moy lift a few rounds with the dumbbell.
I end the session with either the skipping rope outside the gym or a few bench presses.
Put Your Moy to Sleep to Recharge Energy
There are a lot of activities to do during the day. Every action made in this game will require energy from my Moy, and by the end of the day, my Moy would be tired.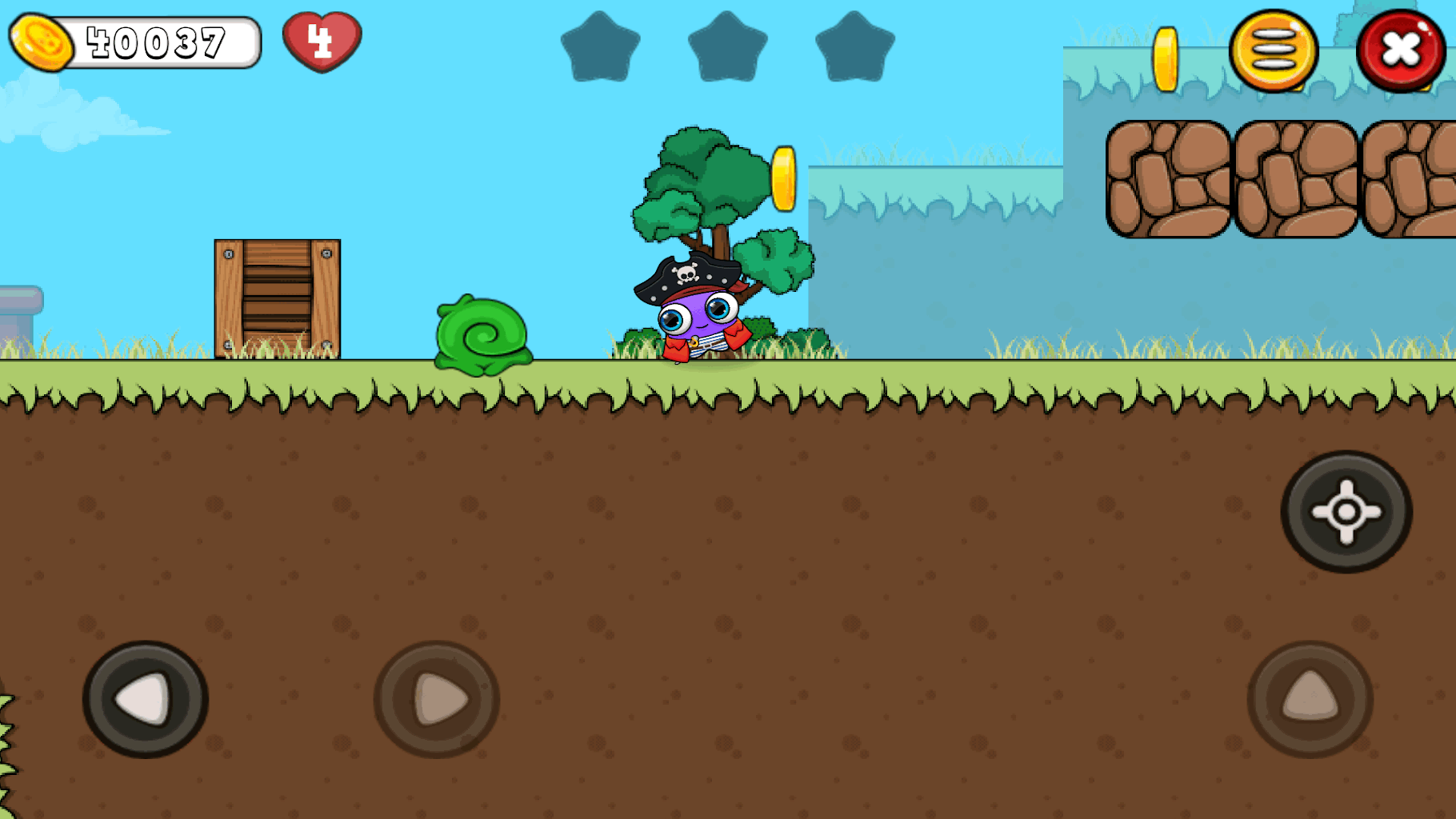 I often put my Moy to sleep to help recharge energy to continue playing games and even interact with other Moys throughout the day.
Take a few minutes to put your Moy to rest and recharge its energy if you want to continue playing the game. My strategy is to do all the activities in one go and then put my Moy to rest when I log out from the game.
This way, when I come back, the energy level is full, and I can perform all of the activities again without having to worry about a low energy level.
Play Mini-Games to Earn Coins
As I've mentioned above, there are a lot of activities to do in Moy 7. From going to the gym to preparing food, I can enjoy all of these activities together with my Moy, just like what I do in real life with my pet.
Players will notice that every move will require you to use your energy or coins. Coins are the basic currency in the game. It is commonly used to purchase cosmetic items to personalize your Moy or buy ingredients for you to cook and feed your Moy.
Earning coins in this game is easy and fun. All you need to do is play the mini-games, and you get to earn more coins in the process. I like the platformer mini-game where I collect coins along the way. There are also other mini-games worth trying.
Visit the Art Gallery for More Fun
Another activity that I get to enjoy while playing Moy 7 is when I visit the Art Gallery. The Art Gallery is filled with options such as painting and sculpting.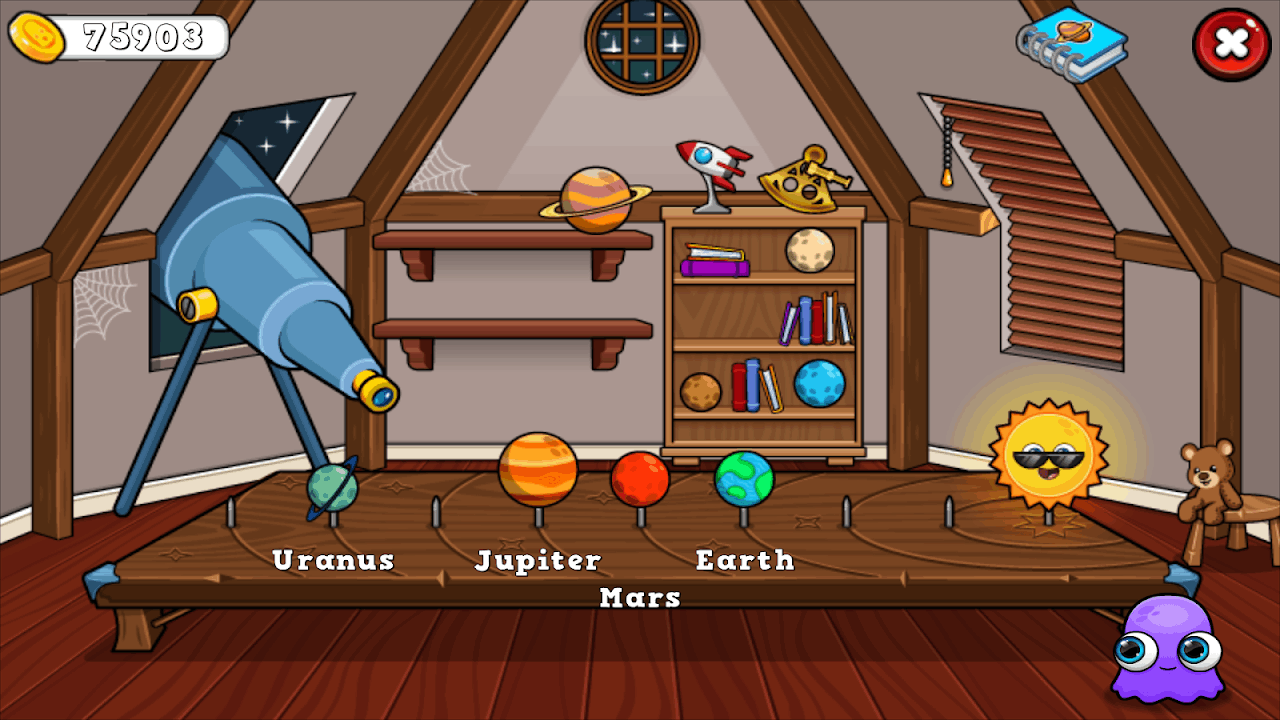 Visit the Art Gallery, and you'll encounter options such as painting fun images with different Moys. You can even try to create a statue.
Scroll down to the right side of the Art Gallery, where you can collect different card arts and put them in an album. I was able to open three packs, each containing a card that I can place in my album.
It's a great option for those who are into collecting different stuff.
Build Your Own Zoo
With so many things to do together with my Moy, certain activities need more time to expand my universe within the game. One of which is building my zoo.
When I go out of my home and into the city, there is an option to build my zoo from scratch. I start by picking an area where I can build it and then fill up the zoo with animals.
It's a fun way to use my time in building the zoo, and I can even earn more coins when people come to visit the zoo.
Play with Other Moys at the Playground
There are so many activities to do within the game, especially when it comes to keeping your Moy healthy. You can feed him food, go to the gym, learn art, and even play a few games.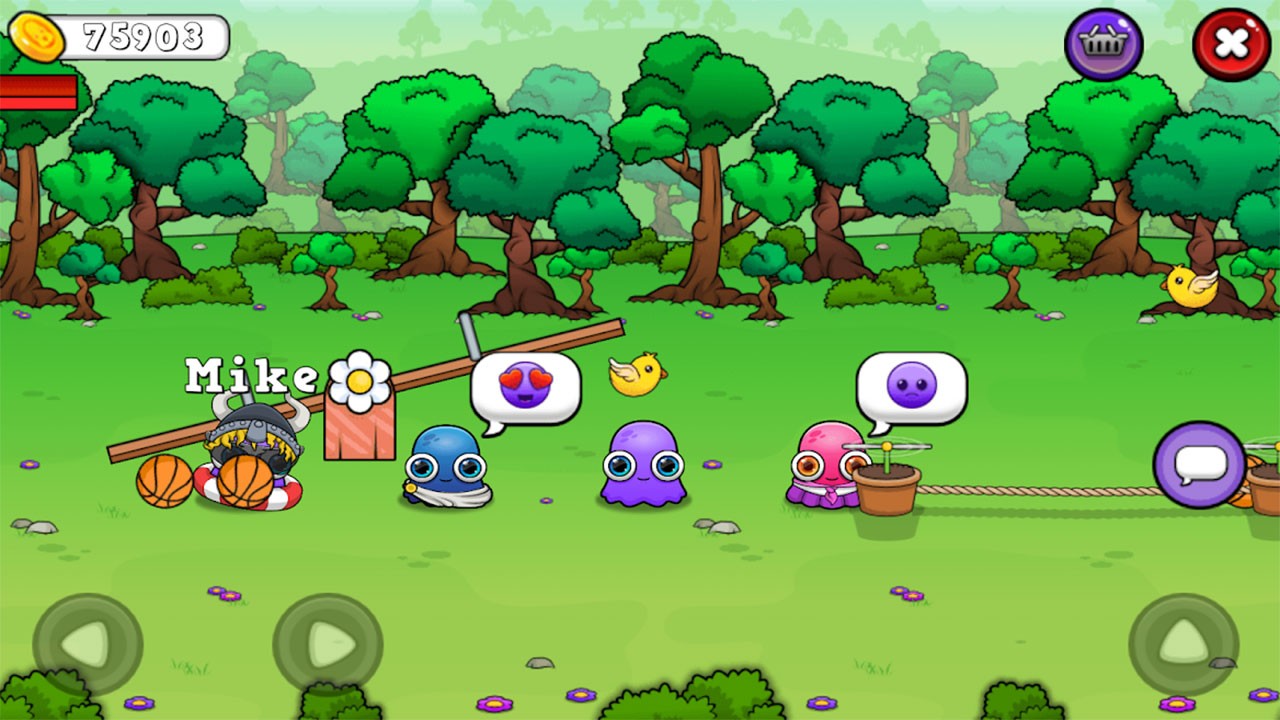 However, your Moy will still feel lonely at times. This is why I highly suggest that you bring your Moy to the Playground and interact with other Moys.
The Playground is a great area for social interaction. I get to meet other players who also bring their Moy.
It is the perfect place where Moys can go around and play with others or discover some hidden areas within the Playground.
Learn Astronomy at the Observatory
Whenever I play Moy 7, I never get bored with the things that I do together with my pet Moy. Whether I visit the Art Gallery to enjoy painting new art or go to the Playground and interact with other players, there's always something new to learn.
Another area in the game for learning is the Observatory. For people who are into Astronomy, the Observatory is a great place to interact and learn new things about planets and the galaxy.
Exploring the Observatory is a great learning experience, but it's the interactive lessons that I'm fond of. I get to learn more about constellations and even the planets in the Solar System. This is a great game to introduce to kids to help them learn more about space.
Feed Other Moys at the Restaurant
Whenever I'm out and about visiting different areas in the game, my Moy gets hungry, so we visit the nearby restaurant for some food.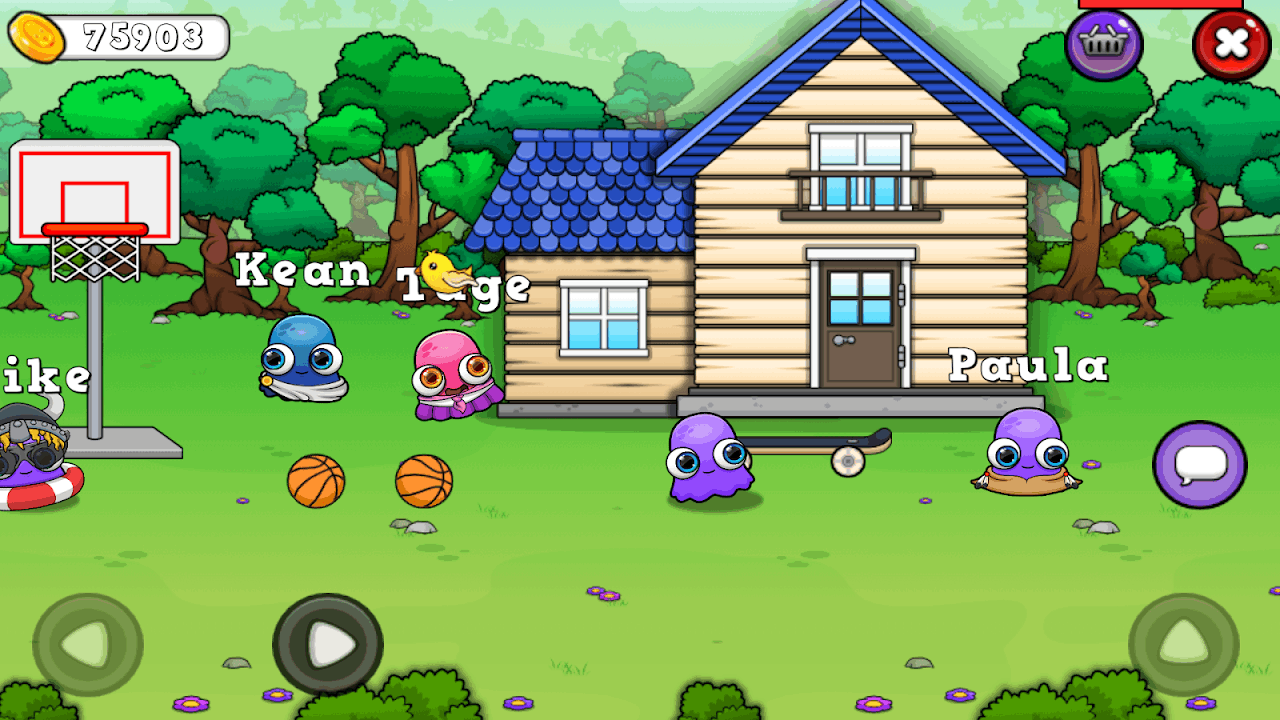 The restaurant is also a great place to earn coins by taking on the role of the cook. I get to prepare food and serve it to other Moys to feed them.
Different Moys would either want chocolate or milk, which is quite easy to prepare, while others want the more complicated dish, which takes some time to prepare.
This game mode is quite similar to a mobile game with the same mechanics. Go ahead and try this game mode and get to earn more coins in the process.
Help Clean Your Moy
After spending the entire day going around the city, completing different activities, and interacting with the different denizens, it's time to get back home and get some rest.
This is the perfect time to recover energy by putting my Moy to sleep. But before I do that, I bathe my Moy first and make sure that he is squeaky clean. It's a fun activity to help your Moy relax and prepare for sleep.
Bathing your Moy will boost its mood, so be sure to do this right before you put your Moy to sleep and log off from the game.
Conclusion
Playing Moy 7 is similar to having a pet in real life. I get to maintain Moy's wellness while also making sure that he is happy and well taken care of. I hope the tips mentioned above will help keep your Moy healthy and happy at all times.
Moy 7 is now available at the Google Play Store and the App Store for download on all mobile devices.