There's a lot of reasons why I choose to play most games on mobile. Mobile games tend to be more accessible, and they're not quite intensive graphics-wise. Many of you share my sentiment when it comes to mobile gaming, and the world is slowly moving away from the stigma of mobile games being low-quality games overall.
Despite that reputation, there are still many mobile games that have taken the world by storm. Many of which have millions of followers and have garnered even more downloads and installations. Here are the most popular mobile games in 20201.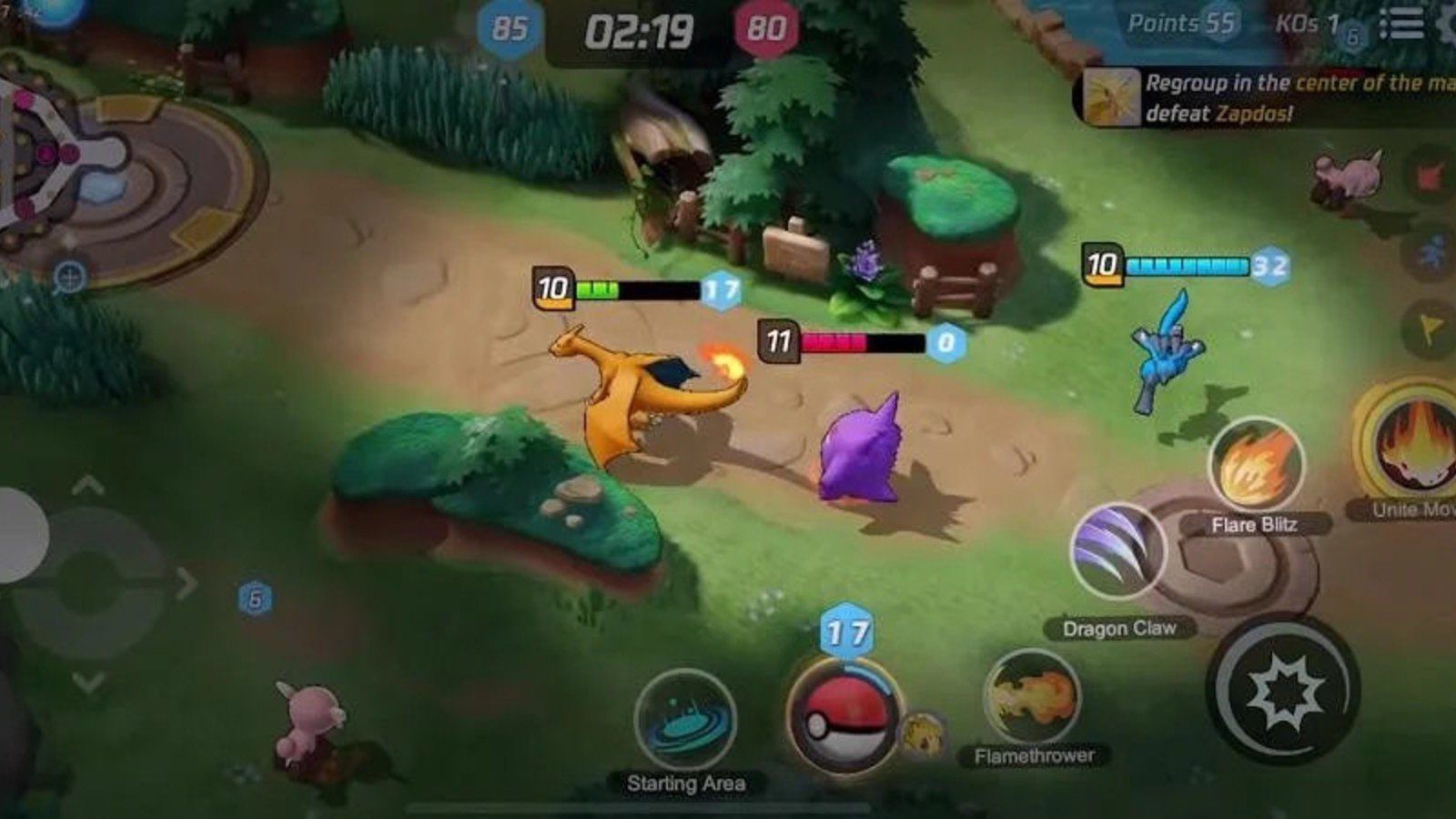 Genshin Impact
Released in September of last year, Genshin Impact made waves worldwide with its highly detailed graphics and well-designed gameplay. Genshin Impact features one of the most outstanding combat systems, with players being able to control a team of heroes with their own set of abilities.
Genshin Impact tells the story of a pair of twins who travel between worlds but get trapped inside the world of Teyvat as one of the twins gets abducted. The remaining twin must try to recollect their memory while also searching for their lost sibling. The game had more than 10 million players pre-registered long before it was released.
When it was released on Windows PC and mobile devices, the game became one of the most popular games that came from China. The game has grossed more than $1 billion just within six months after its release. I don't even think there's any other mobile game that has done such a feat over the past few years.
Pokemon Unite
MOBAs or multiplayer online battle arena games are becoming a heavy-hitter in the mobile platform. When Pokemon Unite was announced late last year, I was beyond ecstatic to finally play a game that was right up my alley.
The game since then has become one of the most anticipated mobile MOBA games of this year. Even in its beta stage, the game has become so popular that millions of players have downloaded and played the game. There is no doubt that the Pokemon title has lured us all into this amazing game.
However, the gameplay is also very different from many other MOBAs. I choose a Pokemon to control depending on the team composition and race to capture different points in the map. The team that gets to capture all points wins the game.
League Of Legends: Wild Rift
Speaking of mobile MOBAs, it would be a shame not to include League of Legends: Wild Rift into my list of popular mobile games of 2021. This mobile MOBA is a direct translation to the very popular PC version of League of Legends with some minor differences. The game still plays like the PC version with the same champions and skills.
However, this mobile version of League has genuinely seen a rise in popularity worldwide but has been steadily gaining ground in Southeast Asia, where the market is saturated with many other mobile MOBAs. While the game is still in its beta stage, Wild Rift has become a very profitable game for its developer, Riot Games.
The game has earned around $60 million since its open beta and continues to rake in the money. As an avid fan of the PC version, this mobile version of League has shown me that the game is on its way to becoming a MOBA powerhouse within the mobile platform.
Call of Duty: Mobile
Call of Duty: Mobile continues to dominate the charts with its PvP and battle royale mode. While many players would want to play this mobile FPS for its highly competitive battle royale game mode, there are still so many things to do within the game.
The features and game modes in this game have surprised me the most. If there is one mobile FPS game to watch out for in the next coming months, Call of Duty: Mobile should be on your list. I doubt you've never heard of this game before with its popularity all over the world.
The game also offers a lot of purely cosmetic items with gameplay that rewards skill expression. Call of Duty: Mobile has generated over $480 million in revenue with over 270 million downloads and counting.
Legends Of Runeterra
Riot Games is truly expanding and taking on the competition by releasing Legends of Runeterra. Legends of Runeterra is a collectible card game set within the League of Legends universe where we build our deck of cards filled with creatures and characters from within the said universe.
To make things more interesting, we can also infuse champions from the League lore to empower the entire deck and create an identity or playstyle. Released early last year, Legends of Runeterra rocked the boat with its amazing graphics and fluid and well-balanced gameplay.
The game takes pride in its no pay-to-win stance when it comes to building decks, thus earning the player's trust in ensuring competitive integrity within the game. It has been a fruitful year for Riot Games, and Legends of Runeterra continues to churn out a lot of content throughout the entire year, with more to come next year.
Minecraft
We all know that Minecraft has truly defined the sandbox genre with its PC version; however, developer Mojang Studios has decided to enter the mobile platform and brought Minecraft to millions of more players with the mobile version of the popular game.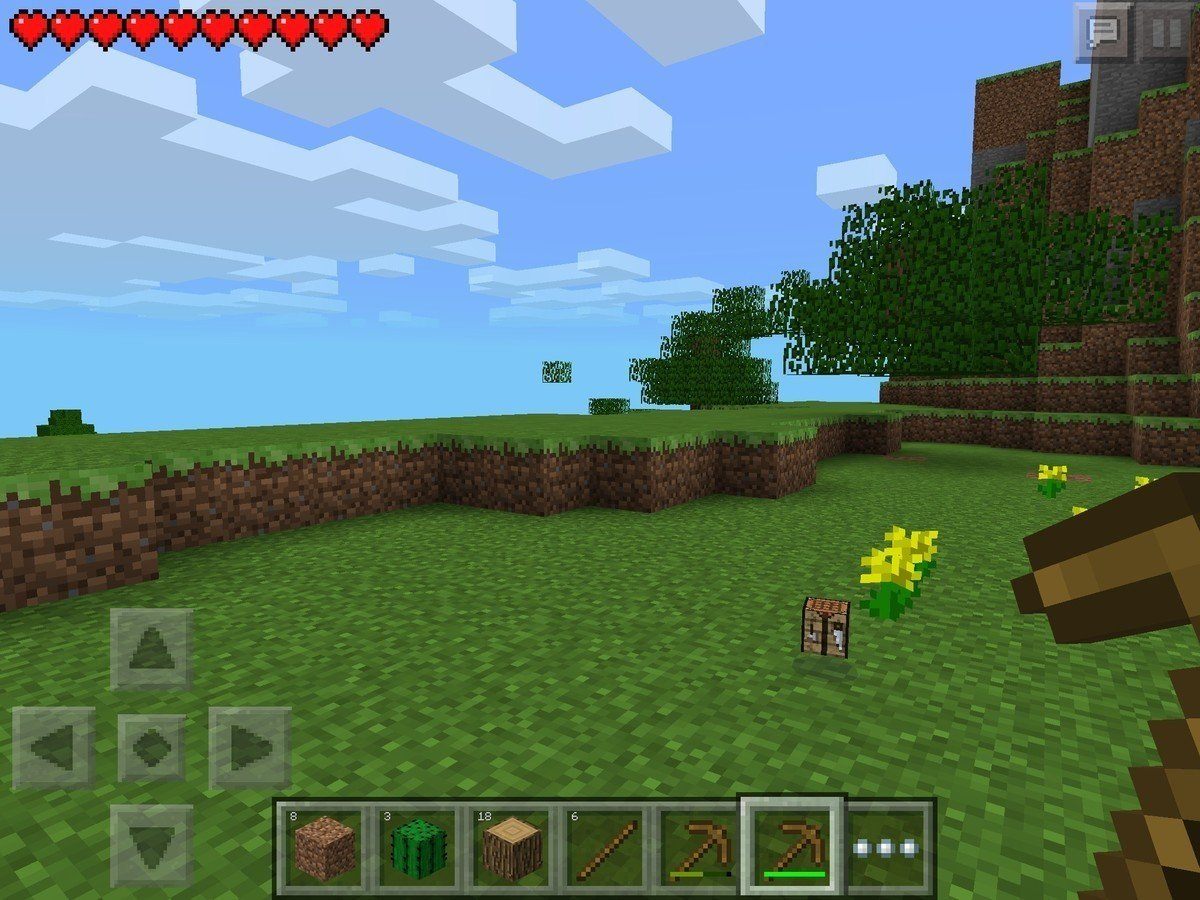 The mobile version of Minecraft plays exactly like its PC origin as we can explore a vast uncharted world filled with danger and spectacle. The rules of the game remain the same on this platform – survive and discover. We can play in creative mode where we have access to unlimited resources to build and create anything that our imagination can conjure.
We can also play with up to ten other players at any time and place with the help of the game's cross-platform feature. With all its features present in the mobile version, it's not hard to say that Minecraft has remained at the top of its game and continues to dominate the charts as one of the most popular mobile games.
Final Fantasy VII
With its upcoming remake about to hit gaming consoles and the PC soon, Final Fantasy VII mobile is all about giving us the nostalgic experience that takes us back to the good old PlayStation 1 days.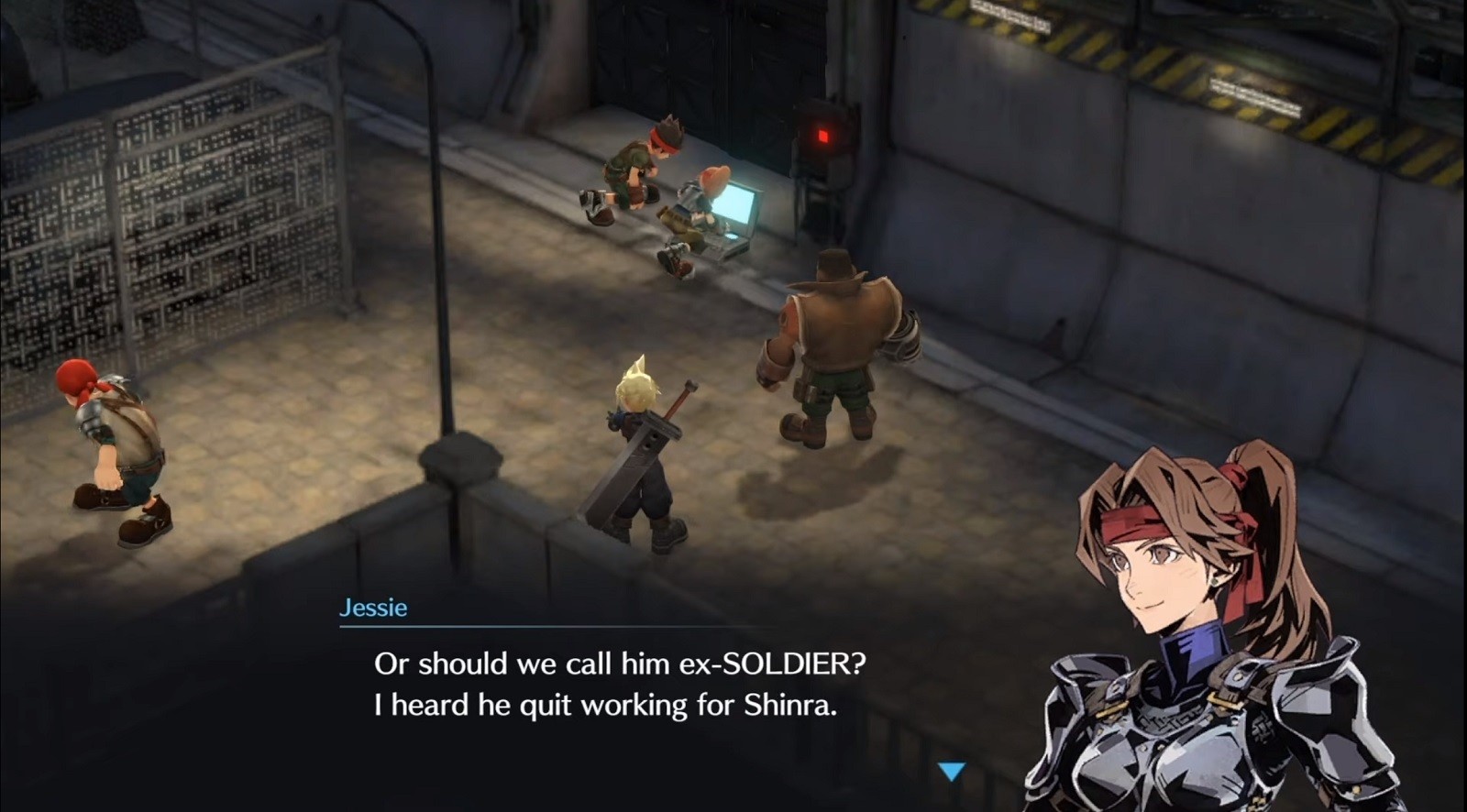 The city of Midgar is thrown into chaos when a bombing raid erupts in one of the Mako reactions. Amongst the crowd of mercenaries is our titular protagonist Cloud Strife, who is hired by Avalanche, a revolutionary group that wants to change the world.
Featuring a turn-based combat system reminiscent of the old PlayStation version, Final Fantasy VII brings us back to the Final Fantasy universe that we have come to love. Final Fantasy VII offers one of the most impactful storylines in the franchise and has remained to be one of the most beloved and most popular entries to the series.
Stardew Valley
Many often think that Stardew Valley is just a farming simulation game ported to the mobile platform to further increase sales. While I don't think that is the entire intention of its developers, Stardew Valley has earned my respect for its carefully designed gameplay and amazing pixel-art graphics.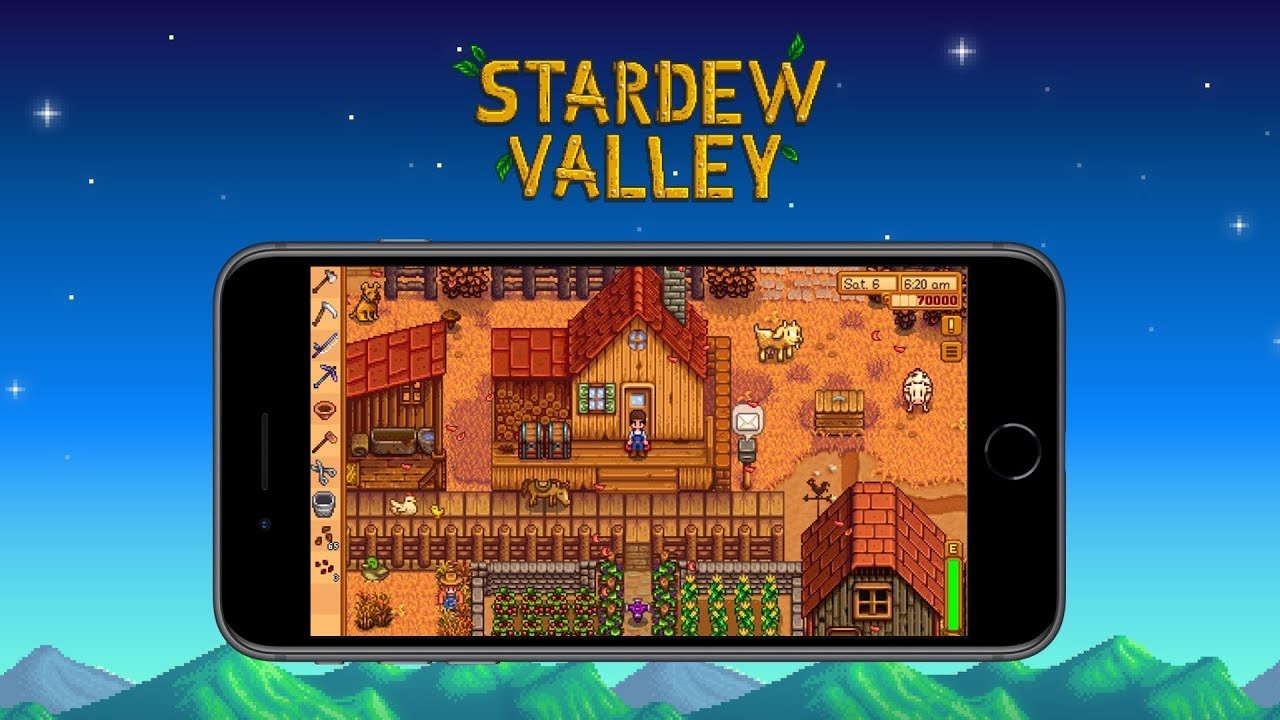 The game focuses on living off the land while creating an ecosystem within your farm to supply your needs. There are many things that players can do within the game apart from tending to their farm animals. We can also build relationships with the townsfolk and even pick one of them to marry.
Living the farm life has never been this cool with Stardew Valley. In the end, Stardew Valley has consistently delivered one of the best games for several years now and continues to become the most popular farming simulation game on mobile.
Among Us
Among Us became an overnight sensation even though the game has been available for us to download for several years now. The influx of streamers has given the game the boost it needed to become popular.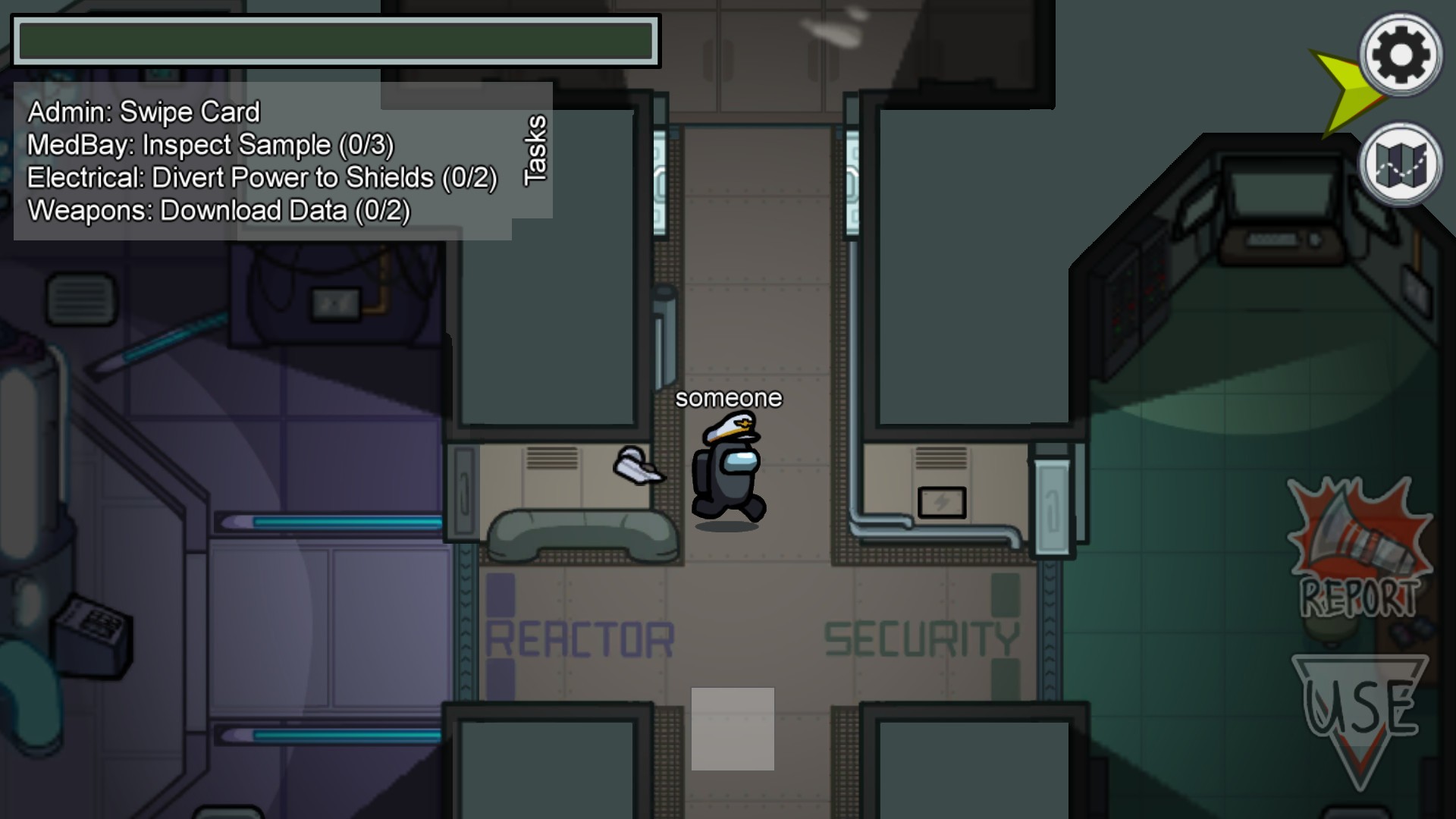 Among Us is played much like a murder mystery where a group of players is randomly selected as part of the crew or one of the two impostors. Crewmates must stay alive while the Impostor creates chaos and strikes at the right time to kill off the crewmates one by one.
However, crewmates are also given a chance to deliberate which of them is the impostor and send them flying off to outer space. With its positive reviews and upward momentum in social media and many other streaming sites, Among Us is one of those games that I can play with friends and have fun for hours.
Asphalt 9
Asphalt 9 is the ninth installment of the Asphalt racing game series. With new and improved features, the game's mobile version promises to deliver even more adrenaline rush as players take on new control schemes and an overall better car lineup.
New features include autopilot mode, and the reintroduction of shockwave nitro has reinvigorated the franchise to create one of the best entries of the series.
Released in July of 2018, Asphalt 9 continues to dominate the charts and has single-handedly brought the Asphalt series to new heights.
Conclusion
These titles alone have shown us that mobile gaming has elevated to a point where it can rival console and PC games with its quality and graphics. While there is still a lot to overcome, I truly believe that mobile gaming is the future. Go ahead and check out all these popular mobile games today and see for yourself.