With so many first-person shooter games on mobile today, it's a bit difficult to choose which ones to play. It's understandable that most players want to play those shooter games with high-quality graphics but there are also others that just want to have fun.
MilkChoco is a fun 5v5 shooter game that incorporates a lot of gameplay that can be found in many other shooter games.
To learn more about MilkChoco, how to play the game, how to get more diamonds and gold, and many more tips, check out the guide below.
Choose an Empty Server to Practice
Get More Kills in Kill Maps
Rank Up Your Hero
Gather Achievements and Earn More Gold
Watch Ads to Get More Diamonds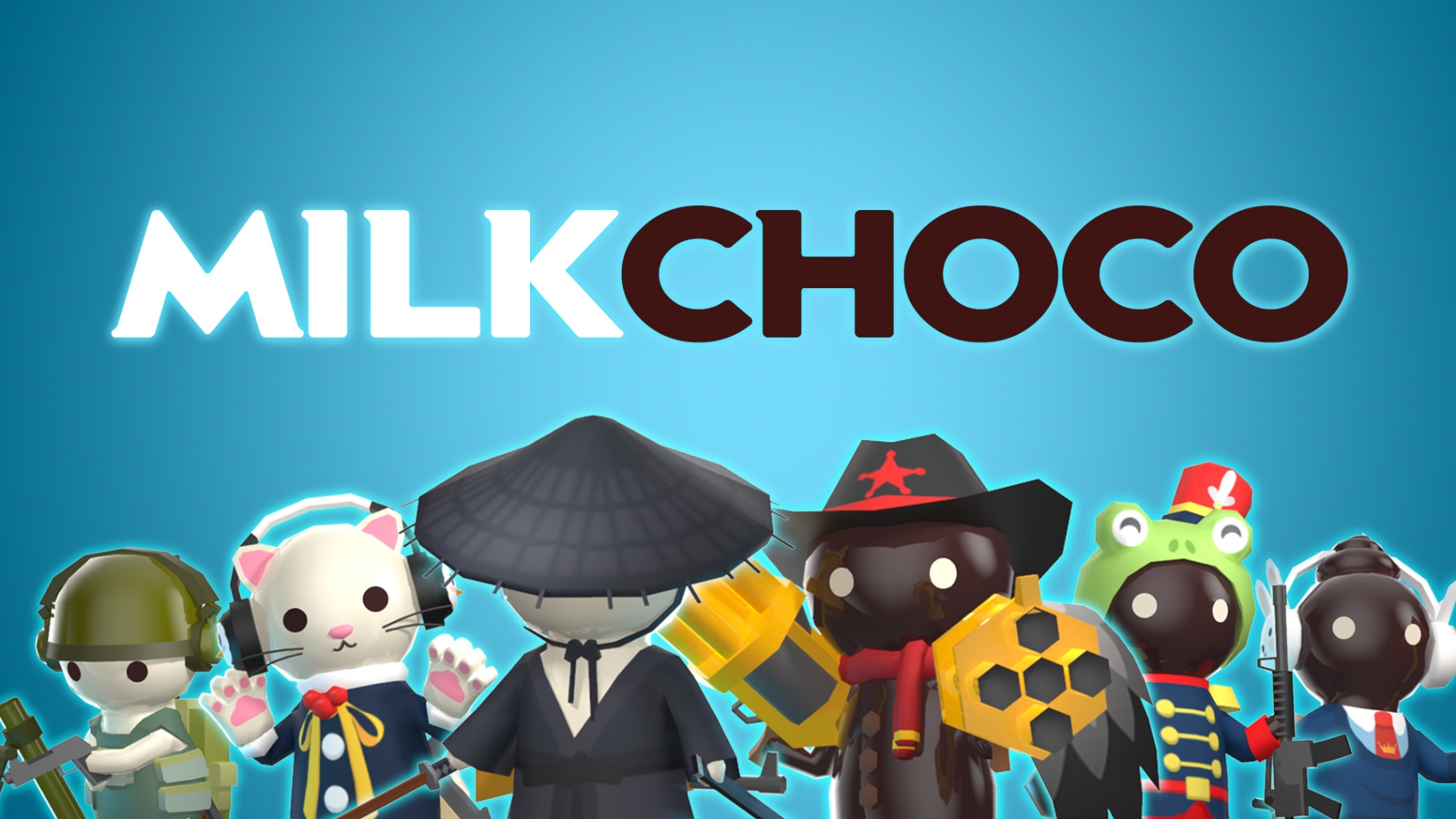 Choose an Empty Server to Practice
The very first thing that I do when I want to learn a new game is to go through the tutorial. Sometimes, the tutorial is enough to help me understand what the game is all about and I'm soon off playing with others in the game.
There are also instances where I need to learn more about the game first. In this instance, it is best to sharpen my skills before actually jumping in to playing with other players. I've found the best way to do this which you can also apply to your games.
Choose an empty server before you log in to the game. Since these servers don't have a lot of active players, I can practice my skills and get to know the game better without any interference from other players.
Sure, I do get a player once in a while but not as often as when I play on servers with a lot of active players.
Focus on Objectives
MilkChoco offers some of the most diverse maps for a mobile shooter game. There are different roles to play and objectives to accomplish in each map. The way I play the game is to focus more on objectives.
Most of the maps in the game have objectives that need to be fulfilled to win the game. Some players might be tempted to eliminate others just to assert dominance but I would rather focus on finishing the objectives of the map.
Remember that the game is more objective-focused than many other shooter games. It can be fun to take down other players, however, when it comes to certain maps, it is always best to focus on objectives to win more games.
Get More Kills in Kill Maps
There is one specific map in MilkChoco that every fan wants to play. The kill map is probably one of the most popular maps in the game and there's a reason behind it. A lot of players want to play on this map because it's much more fun.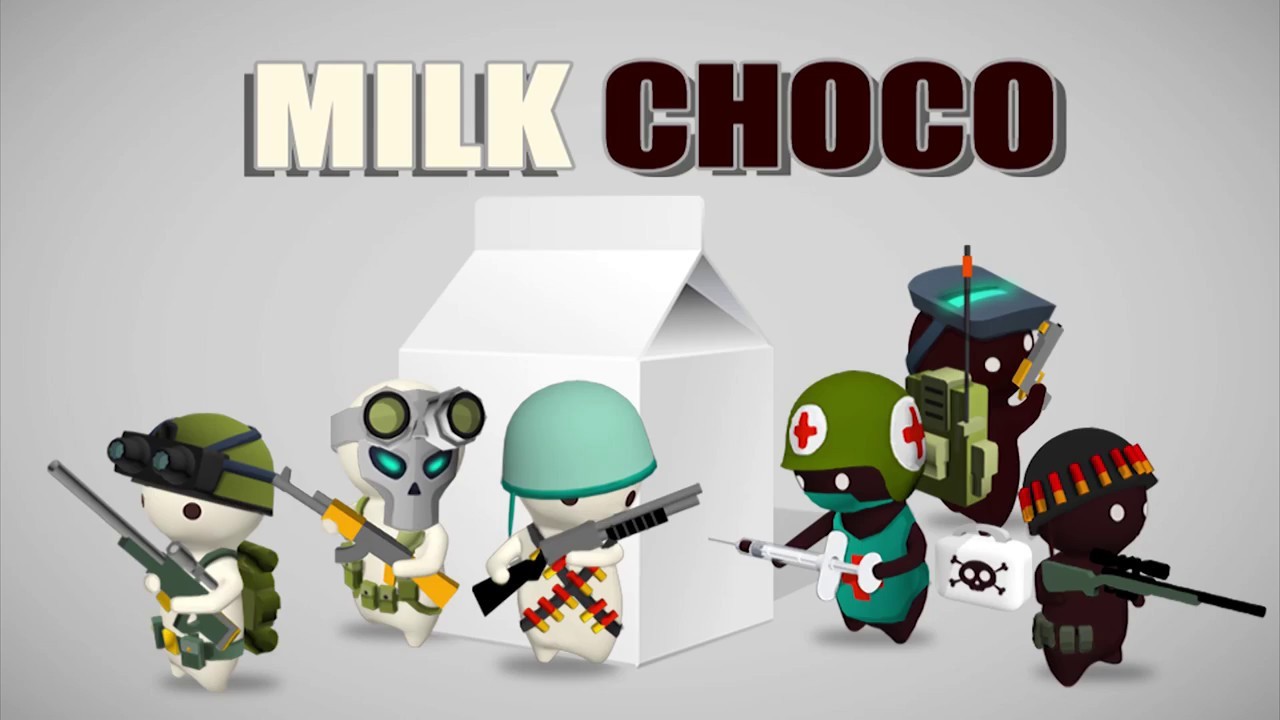 Apart from that, you can also earn more gold on this map than any other map in the game. For every 10 kills you make without dying, you get more gold. You also earn 100 gold if you get the first kill of the game.
Additionally, killing the player that killed you nets you even more gold so there's always going to be a form of income for players in this map. The more kills you make, the more gold you earn.
Choose a high-damage-dealing hero whenever you want to play this type of map so you get a lot of kills.
Use Your Secondary Weapon When Moving
Movement is highly underrated in MilkChoco. Moving fast is key to getting to position quickly. For this reason, it is always best to have the fastest movement speed as much as possible.
You won't be able to run as fast as you can if you carry your primary weapon when you do. It is much better to use your secondary weapon when you are moving. This way, you still get to protect yourself and be light enough to move fast and take cover.
You can always bring out your primary weapon in case a fight breaks out but if not, it is best to use your secondary weapon instead.
Rank Up Your Hero
Each hero in MilkChoco is unique and has their own set of abilities and play style. The best way to know which hero suits you best is to play them all. This is why getting gold and diamonds is key to helping you acquire all heroes in the game.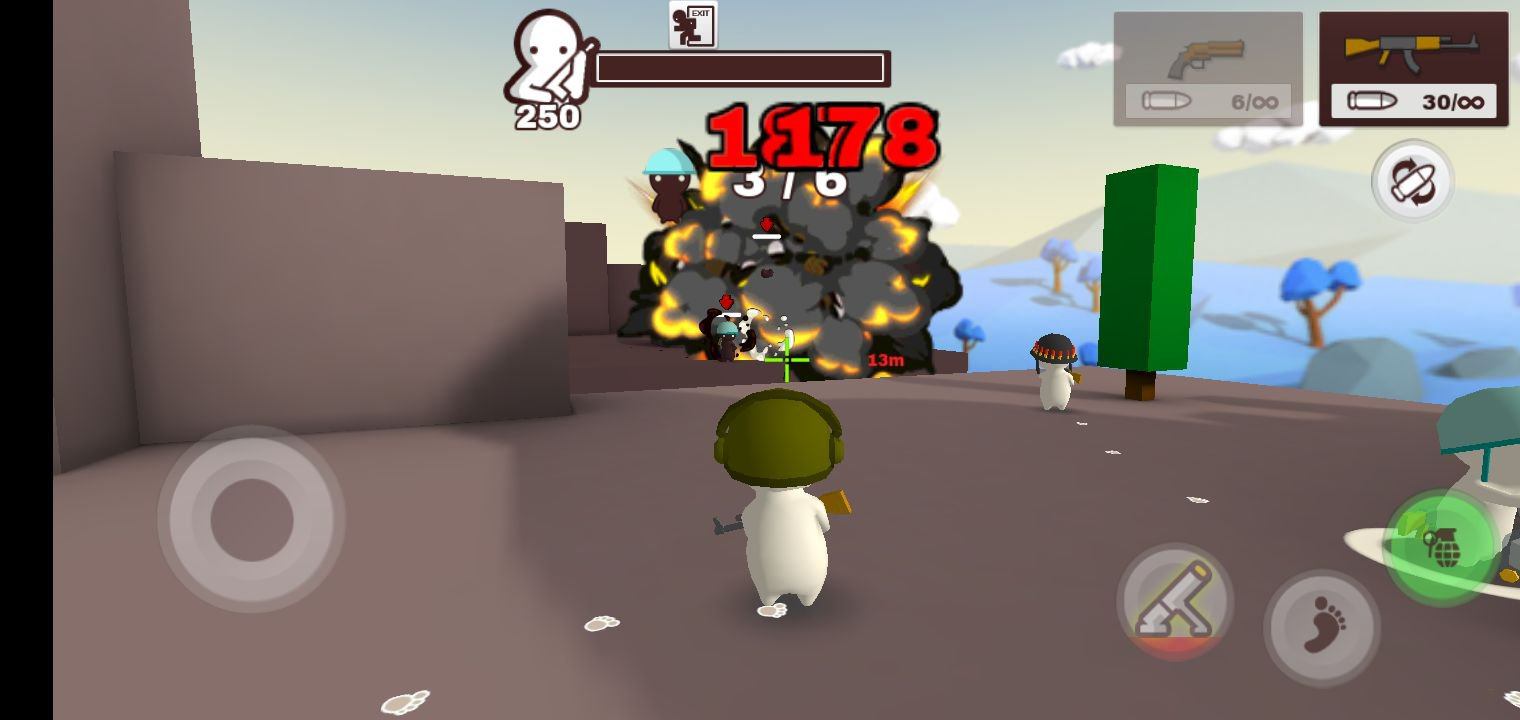 Once you identify your hero, make sure to focus on playing that hero until you master it. Rank up your hero to boost its abilities as well.
You also increase its stats and increase its chances of surviving any fight and can even help you win more games.
Buy Items
Another great way to improve your chosen hero is to buy items. Items help increase your hero's abilities and stats as well as your hero's survival in the game.
The more items you choose, the more options you can equip for every map that you want to play.
Make sure to purchase items and equipment that is appropriate for your hero's playstyle.
Gather Achievements and Earn More Gold
I've learned a lot about the game by playing more often, especially how to earn more gold in MilkChoco. Gold is needed to purchase different items in the game as well as new heroes, however, most new players don't have the luxury of purchasing them without the use of real money.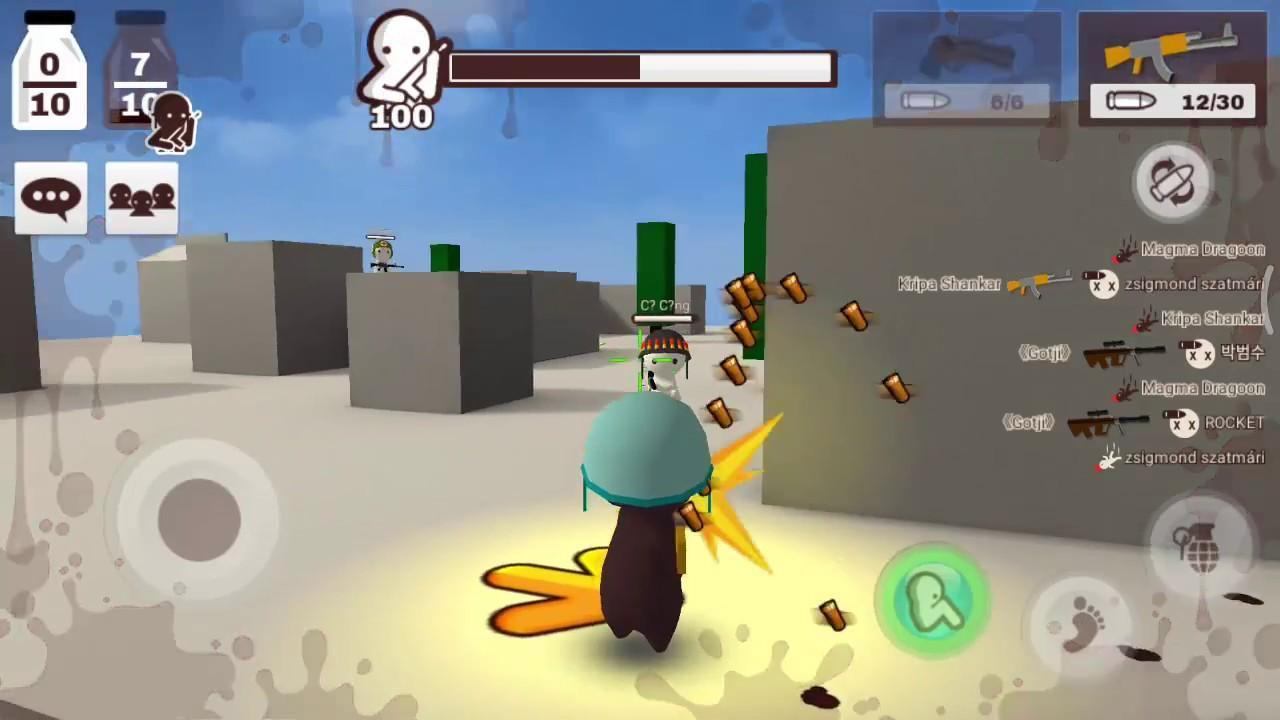 Having more gold means getting to afford new items and heroes to play in the game. There are a lot of good heroes in this game and the best way to earn gold to afford them is to gather achievements as much as possible.
Making double kills and earning many other achievements amplify the gold that I get after each game.
I always try to pull off as many tricks in the game as possible to accomplish different achievements and the game rewards me with a good amount of gold. Go ahead and try it for yourself.
Play the Battle Royale Mode
With so many maps and game modes in MilkChoco, it can be difficult to choose which ones to play the most. I've played several normal games and some ranked games have always been fun. However, the most fun game mode that I have played is the battle royale game mode.
The battle royale mode pits me with other players in a fight to the death until only one player survives the entire duration. There are a lot of strategies involved to get to the end and survive.
But if there is one thing that rewards me for playing battle royale, it's having more gold after getting the top spot. I can then use the gold that I've earned to purchase new heroes or get new items for my main hero.
Watch Ads to Get More Diamonds
Diamonds are also needed to enhance a player's experience in the game. Most of the time, diamonds are purchased with the use of real money and are usually done for those who do not want to farm for gold in the game.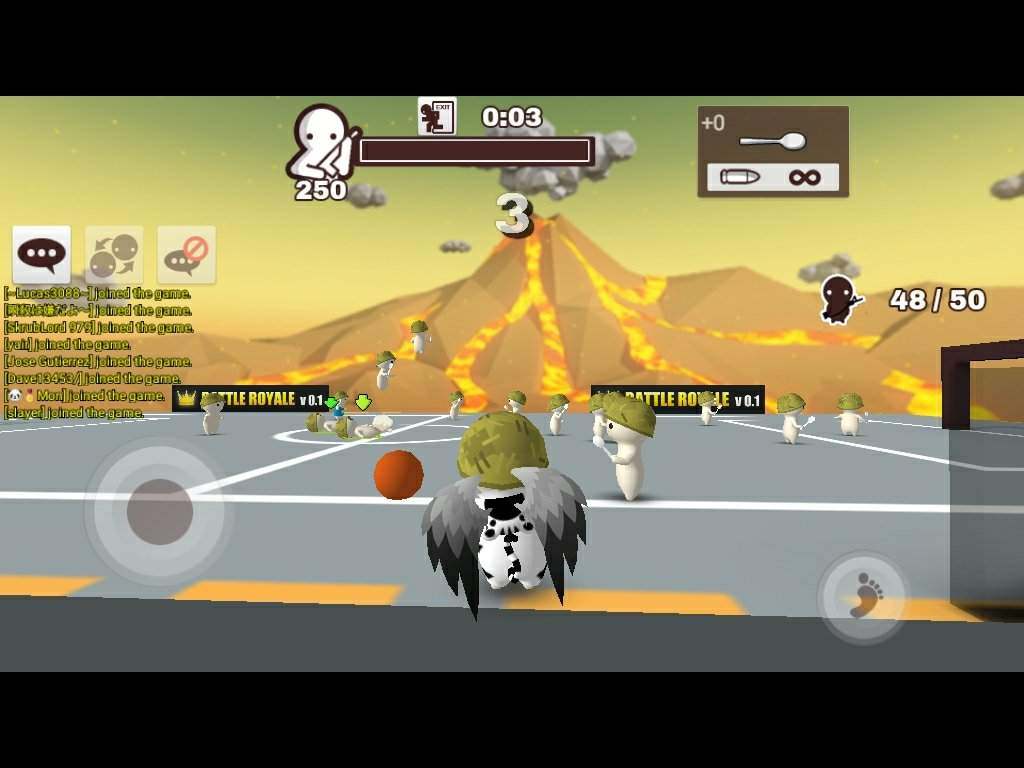 While players can always purchase them on their own, some players don't want to use real money. I've discovered that the game does give out options to players who want to acquire diamonds without purchasing them.
The best way to do this is to watch some ads. The more ads I watch within the game, the more diamonds I get, however, there are limited ads to watch each day.
What I usually do is I watch the ads after logging into the game and then see if there are more ads to watch before I log off.
Tap the Gift Icon
Another great way to earn more diamonds in the game is to tap on the gift icon found on the main screen. The gift icon can be found at the top right corner and provides players some great surprises. After I tap the option, it features a mini-roulette game where I get to spin a wheel to get prizes.
The prizes include a gold boost for an hour or thirty minutes or diamonds. The prizes are given at random so I sometimes get only a gold boost after spinning the wheel. There are times when I get lucky enough to land diamonds.
I always make sure to visit this option after watching some ads to add more diamonds to my collection. Once I have enough diamonds, I can then use them to purchase exclusive items and heroes to get more wins.
Conclusion
Learning to play MilkChoco is very easy but playing against other players makes it even more challenging. Hopefully, with the tips given above, you should have an edge over your opponents who are still trying to learn the game.
Check out MilkChoco at the Google Play Store or the App Store and download it today.