If you're into mobile FPS games and are tired of playing the same game over and over, it's time to introduce to you a new mobile game that features better graphics, new gameplay, and introduces a bunch of strategies. This keeps the game varied and interesting. You're in luck as Modern Strike Online is the free-to-play FPS game that you've been waiting for.
Modern Strike Online is a shooter game that boasts high-quality graphics and fun and dynamic gameplay. You can play online as a solo player or with friends against other online players. Test your skills and accuracy, and form new strategies to outplay your enemies and win matches.
Playing Modern Strike won't be a walk in the park, especially for new players, but there are some things you can learn from this guide to help make it much easier. Learn how to play the game and earn gold with the guide below.
Learn the Recoil Patterns of Each Weapon
Why Do You Need to Aim for the Head?
Don't Forget to Upgrade Your Weapons From Time to Time
Invite Your Friends Over to a Party
Watch Some Ads and Get Even More Rewards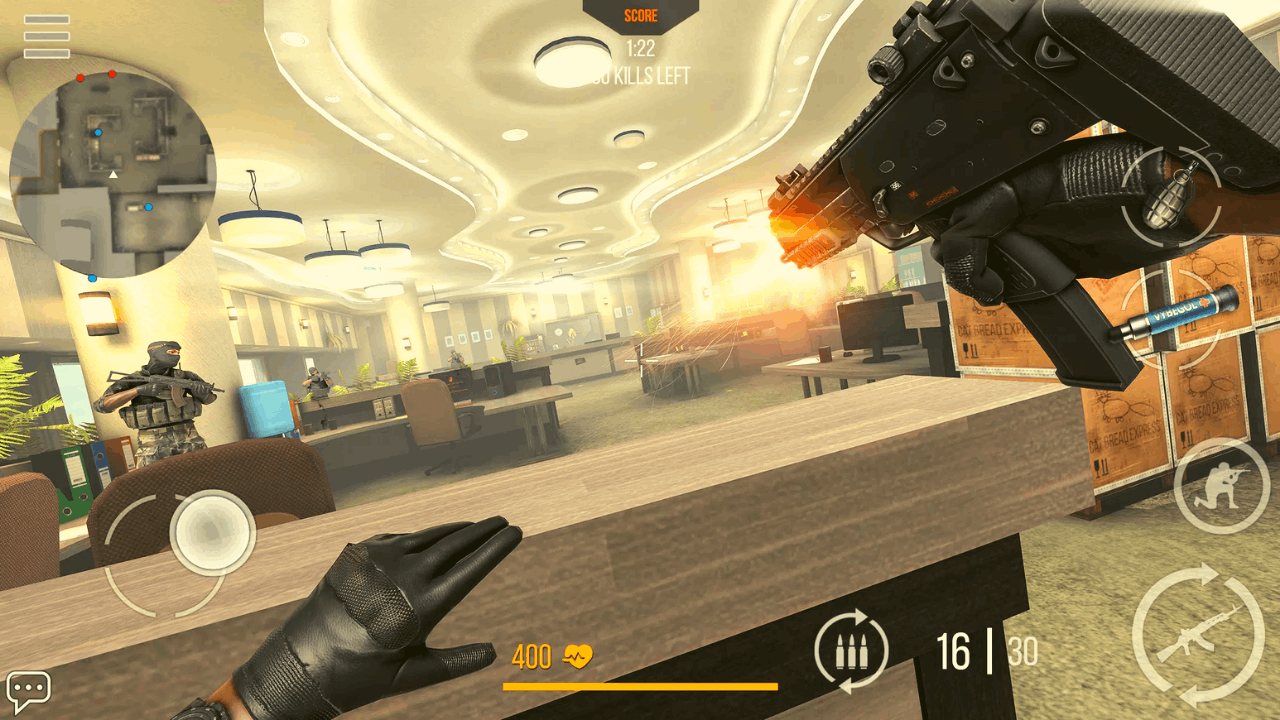 Learn the Recoil Patterns of Each Weapon
There are a lot of mechanics that every player should know when playing Modern Strike. Strafing and jumping while shooting are just some of the basic in-game mechanics that you need to master.
The concept of a recoil pattern is also very critical to learn, especially for those new to the game. A recoil pattern is how your weapon moves when you fire it, meaning its lateral and vertical movement heavily affects how you shoot it.
Some weapons have a recoil pattern that goes up and then goes to the left, while others recoil to the right. Learn the different recoil patterns of each weapon, so you can get comfortable using it and shoot these weapons more accurately.
Understanding recoil patterns is one of the main differences between a newbie from a seasoned player who has familiarized all the recoil patterns.
Reload Your Weapon From a Safe Position
One of the many mistakes newbies often make when playing Modern Strike is that they treat this game like many other mobile FPS games that they've played before. They severely underestimate the reloading mechanic of the game which could spell doom if they don't time it well.
Reloading takes a few seconds in Modern Strike. Those crucial seconds can mean life or death to you, especially when you're in the heat of battle. Always make sure that you reload your weapon from a safe position or a safe distance.
Reloading should always be done away from your enemies. So, monitor the number of bullets left in your weapon so you can make your way to safety to reload.
Why Do You Need to Aim for the Head?
As you might already know from playing many other shooter games, Modern Strike values players with the best accuracy. Aiming and shooting for the head will immediately take out your enemy and make you more efficient at the game.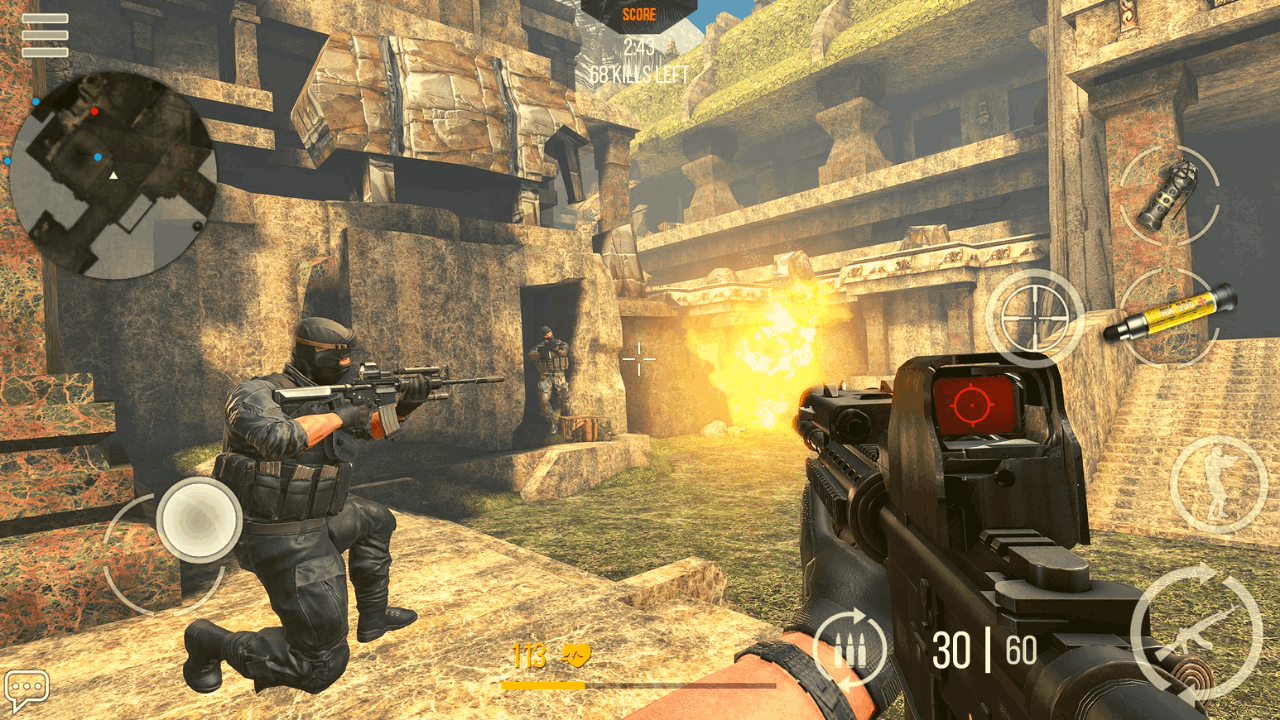 There are certain ways to improve your accuracy when it comes to headshots. Avoid moving a lot when you're aiming for the head as it can immediately take you out of focus.
Practice standing still for a second or two when you're trying to shoot for your opponent's head, and you'll see a major difference. Of course, you will need to position yourself better first to avoid getting hit by your enemies.
Practice this skill a lot as this is one great way to improve your headshot accuracy.
Don't Underestimate the Power of Armor
While weapons often help you eliminate other players and get you to where you want to be in the game, never underestimate the power of having armor. Armor is always going to be very helpful in almost all situations.
The armor helps protect you by padding up some of the damage that you receive from the enemy. This item alone can be the reason why you survive the entire game, especially if you're heavily under fire.
Imagine yourself getting bombarded with bullets left and right. You instantly drop dead within a few seconds which is why wearing armor can help you last longer in battle. Always invest in good armor and buy equipment that will help you survive longer.
Don't Forget to Upgrade Your Weapons From Time to Time
One of the more complicated aspects of playing Modern Strike is when you get to choose which weapons to upgrade. As you play the game, you'll soon discover that there are enemies that have far better weapons than you.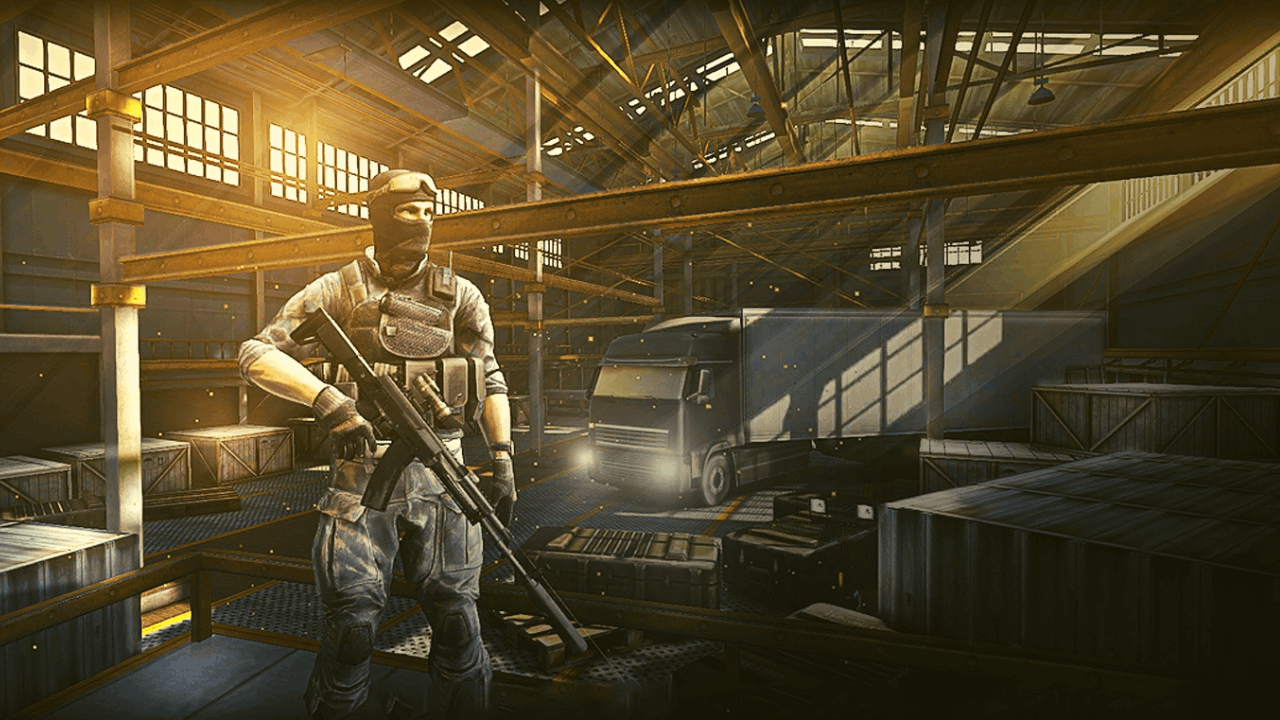 This is not due to imbalanced gameplay. Instead, they just have upgraded their weapon. Start by playing the game more and earn silver coins. The more silver coins that you save, the more you'll likely afford the upgrades for your weapon.
You'll also need to choose which weapons you need to focus on upgrading. Select a weapon that you're very familiar and comfortable with, and upgrade it from time to time.
You should notice a slight change after each upgrade. You'll be able to deal more damage or have better magazine capacity once you've upgraded your chosen weapon.
Try to Use a Complete Set of Gears
And while you're at it, make sure that you also get the entire gear set. Wearing an entire gear set activates the bonus stats for the player. This is one of the most underrated features in Modern Strike that not a lot of players take advantage of.
Sure, you can always upgrade your items and weapons to make them powerful but you can take them to the next level by using items of the same set. This can make a big difference when you play against high-level players.
Invite Your Friends Over to a Party
Playing Modern Strike is already fun with all the chaos that goes on in the game. It is even more fun if you invite your friends over to play the game and party with your closest friends.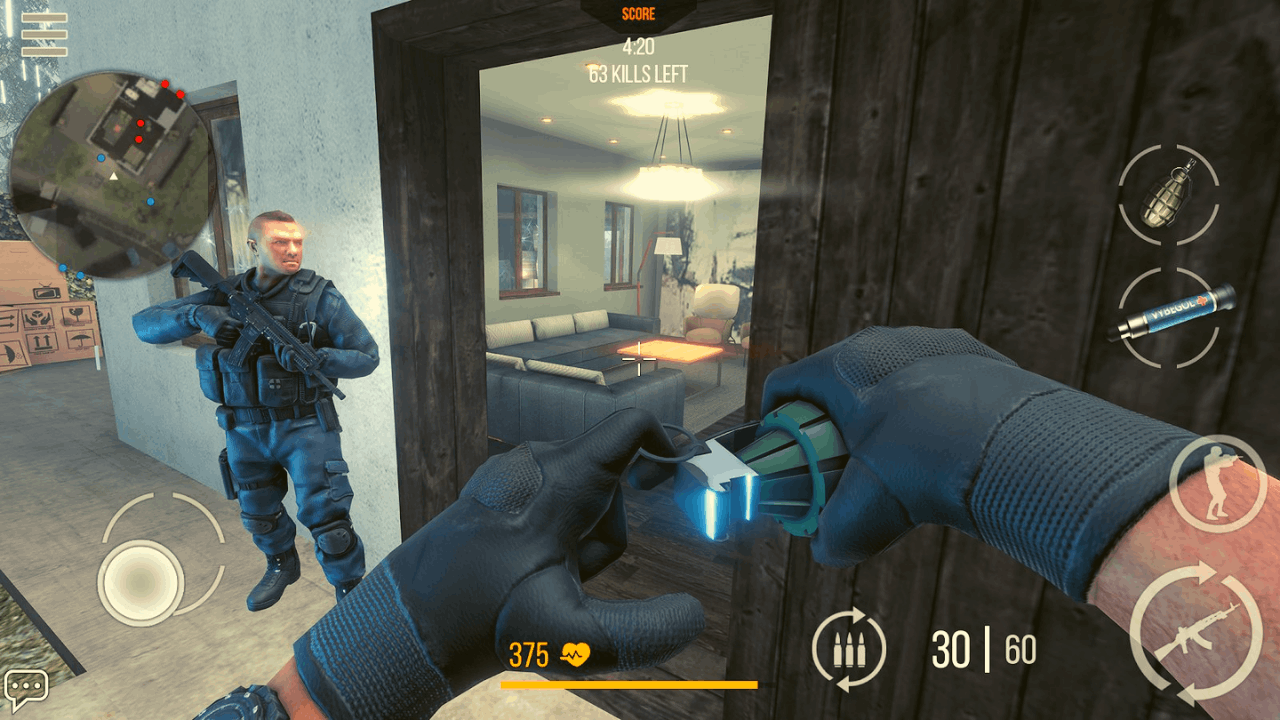 This allows you to communicate with them more effectively thus increasing your chances of winning matches. Modern Strike requires a lot of teamwork to win games, and with your friends, you already have an advantage against your opponents.
The game has a very high skill cap, and it takes a while for players to learn it. Make the game more fun to play by playing it together with your friends.
How to Get Gold in Modern Strike
Speaking of silver coins, there is also another currency used in the game called gold. Gold is commonly used to purchase premium items found at the in-game store. Gold is the premium currency that can be bought using real money. But you don't have to use your money to buy gold.
These items have exclusive stats and are often powerful. If you want to own these weapons and items without having to spend a dime, try to check out some events where they give out gold as rewards.
You can also log in to the game consecutively to receive free gold after you've completed this task. Try to spend your gold on meaningful items and avoid spending it carelessly.
Watch Some Ads and Get Even More Rewards
One of the best things about having a free-to-play mobile game like Modern Strike is that it heavily relies on ads for revenue apart from the gold that players purchase using real money.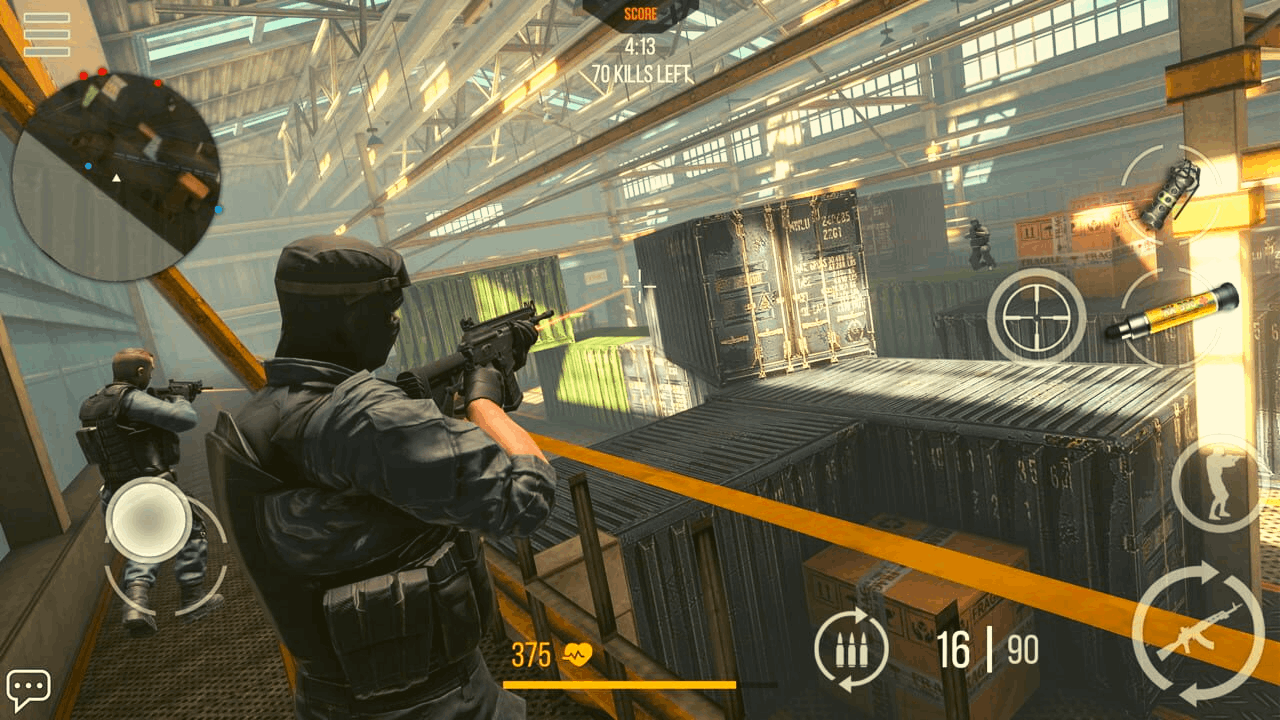 Watching ads doesn't sound that bad if you're able to get as many rewards from it as possible. Try to watch some ads in your free time so you'll get cool rewards and maybe even a few pieces of gold while you're at it.
Remember, you can watch only a limited amount of ads, so make good use of those rewards you get.
Practice What You've Learned
All these tips will not be mastered in a single day. You might even think that watching tons of YouTube videos on tips and tricks in Modern Strike will help you become an experienced player but the thing is, you still need to practice what you've learned.
Invest a lot of time in researching better tricks to utilize in battle but invest even more time in practicing and applying them in battle. Every game is different, so you'll need to learn how to use the skills that you've learned to master them.
It does take much time to master the game, but it will be worth it once you reach the top of the leaderboard.
Conclusion
Without a doubt, Modern Strike is one of the most action-packed mobile FPS games right now. Learning the game's mechanics and other features can be very daunting, but you can always apply the tips and tricks you've learned above to make playing the game fun and easy.
Check out Modern Strike at the Google Play Store or the Apple App Store today!
References
Apple App Store –
‎Modern Strike Online: PvP FPS on the App Store