Puzzle games are often made to tease the brain and break the boredom of a boring afternoon. I've come to love playing puzzle games like Simon's Cat Crunch Time since these types of games tickle my brain cells.
Simon's Cat Crunch Time is unique by using cats and treats as puzzle pieces alongside a few interesting gameplay mechanics.
To find out more about Simon's Cat Crunch Time, how to play the game, tips to earn coins, and more, check out the guide I've made below.
Match Treats As Often As Possible
Be Careful With Your Moves
Link Diagonally
Finish Daily Quests To Earn Coins
Consider Using Boosts
Connect Your Facebook Account And Call For Help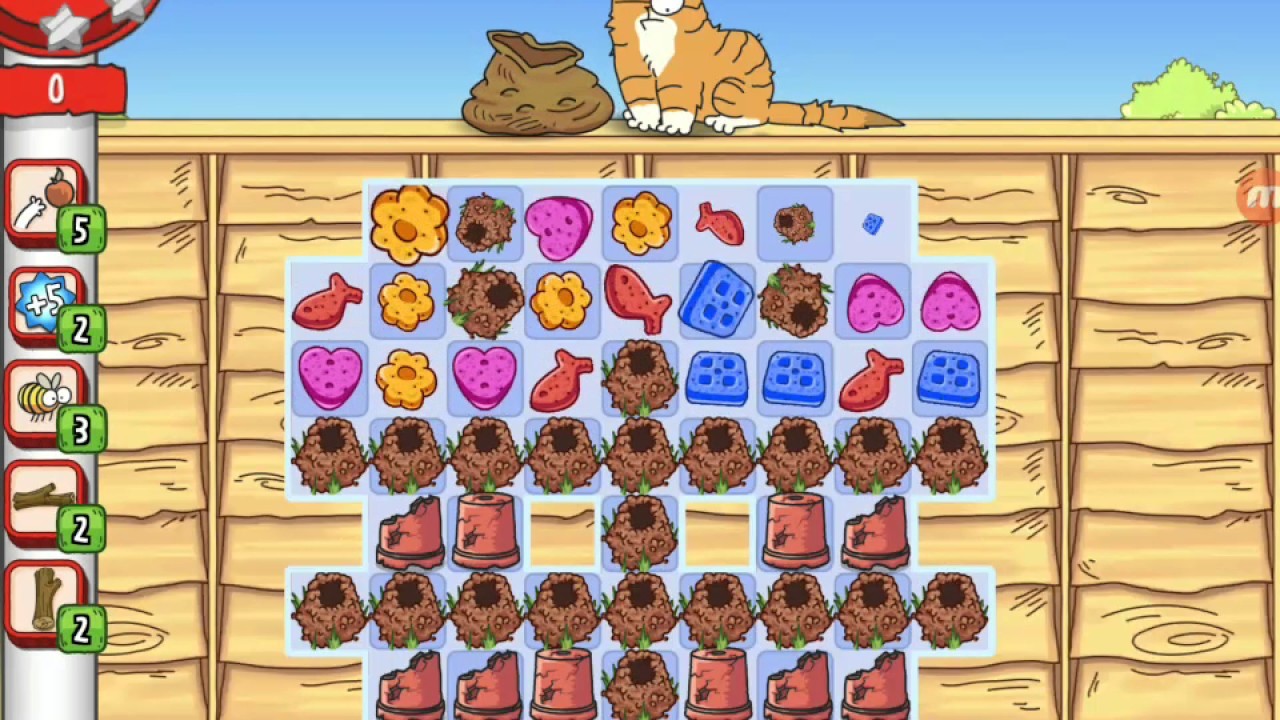 Match Treats As Often As Possible
In Simon's Cat, the main objective is to feed all the cats with different treats. To get the treats for each cat, I would have to match up to three treats to feed my cat.
Each level will present different challenges, and the board will lay out more difficult puzzle treats for each level. This forces me to try and match more treats.
While there are no timers in the game, it is still better to keep up with the pace and match as many treats as often as possible to get to the end of each level.
Perform Combos For Special Treats
Special treats are often given to those who are skilled enough to pull off different combos. These special treats can also be given to all of my hungry cats.
To create special treats, I would have to pull off a massive combo of matching more than six treats of the same type and color in one go. Having more than ten matches sets off even more bonuses in the game, such as a line blaster.
A line blaster is a special skill that allows me to clear either a row or a column of objects.
Be Careful With Your Moves
Every time I make a move in the game in an attempt to try and match different treats, the game takes off one point from the counter found at the top left corner of the screen.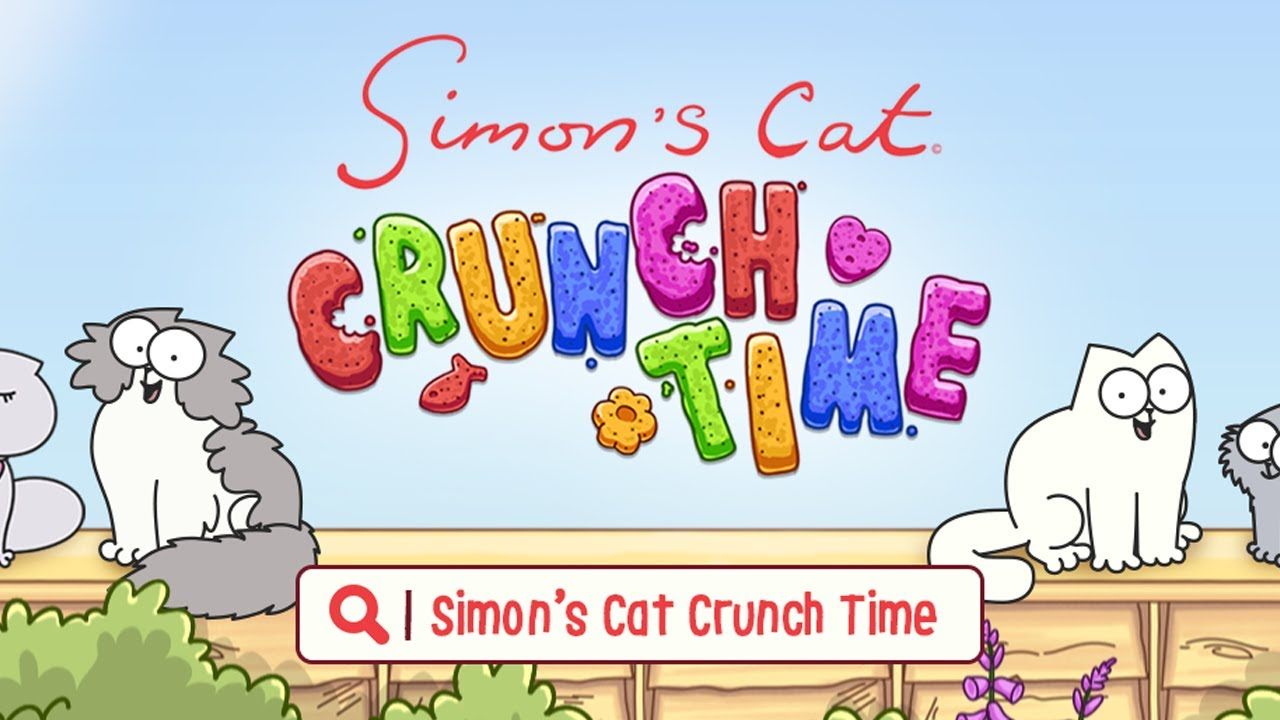 This is why I recommend that you try to match as many treats as possible using fewer moves. The main goal is to get at least three stars after each level. Don't worry too much about losing a lot of points.
Once I was done with the level, I was able to turn the moves I have left into special treats and bonus points, so it's still a win-win situation for me.
Focus On The Objectives
Before I play a level, the game would remind me what to do or what the goals are to finish this specific level. Most of these levels only require me to get what my cats need apart from some special treat.
It is much better to focus on the type of treats that each cat needs instead of moving different objects on the board for no reason.
Focus on the objectives in each level, and you'll discover it is much easier to play the game with this method than just randomly trying to match treats together. I've also found out that I can unlock different achievements faster using this method as well.
Link Diagonally
Many match-three puzzle games like Simon's Cat Crunch Time rely heavily on horizontal and vertical matches. But in this game, I can link treats diagonally as well.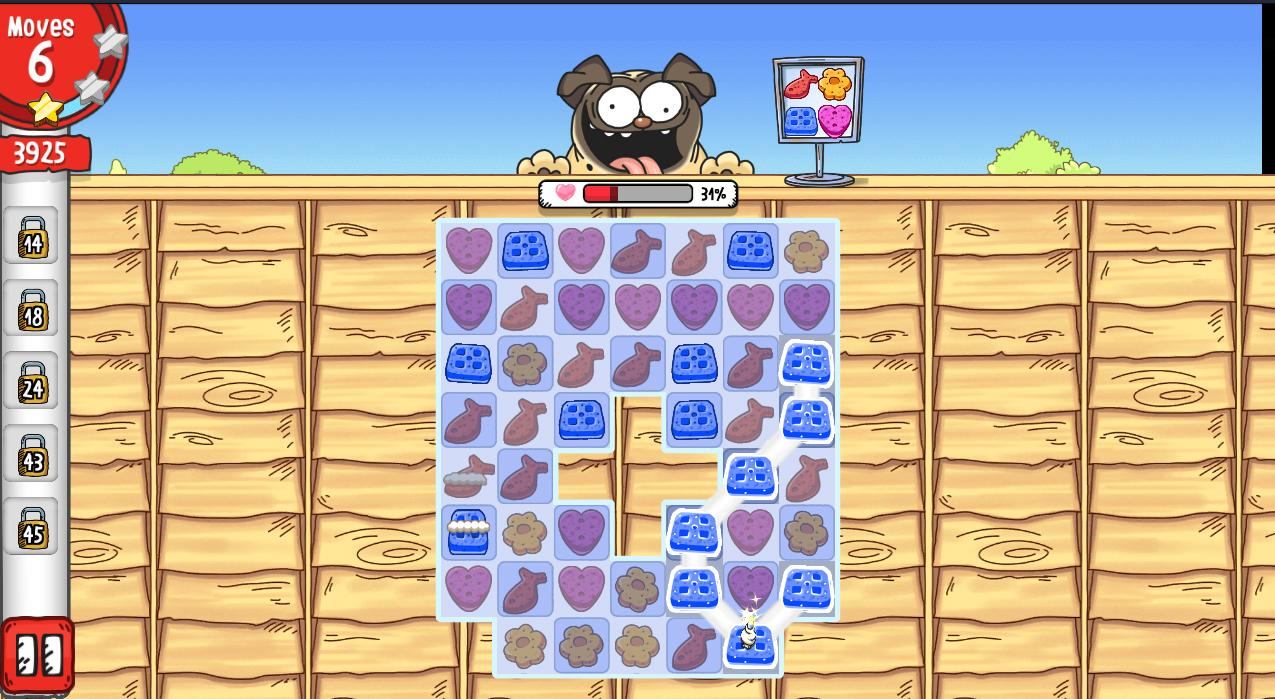 This feature is not common in these types of games, so it came to me as a surprise.
If you find that there are no more treats to match, try matching them diagonally to move the game along.
No Need To Rush
While I've mentioned that you should be careful with your moves in this game, there is no rush for you to finish each level.
I've previously said that there is no timer in this game so take your time to solve each puzzle and match treats as soon as you see them. Take the time and get into the momentum.
Sooner or later, I could solve each level at my own pace without worrying about the limited moves that I can make.
Finish Daily Quests To Earn Coins
The Daily Quest is an excellent way to help me earn more coins and receive rewards that can make playing the game much easier. Most of the time, finishing the rewards within the day will give me some boosters and coins.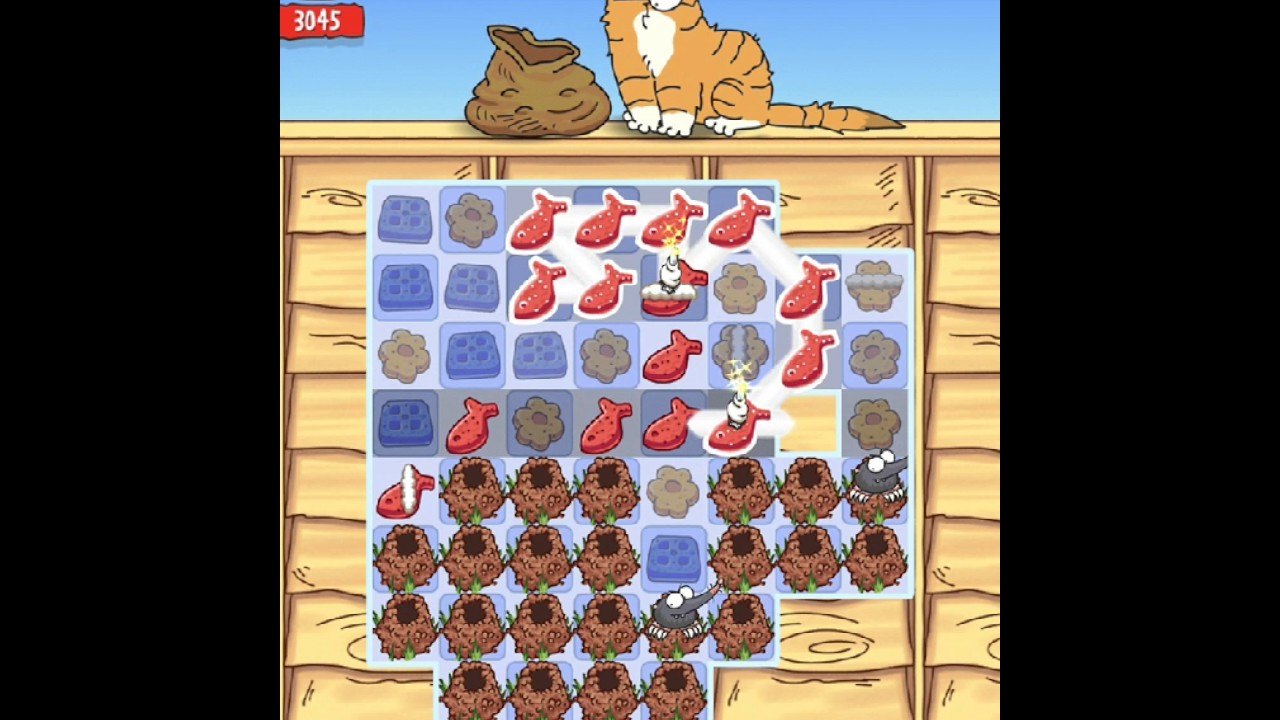 Boosters help increase experience and the points I receive after each level.
After level 12, I unlocked Daily Quests, and I recommend doing the daily quests at the start of the day so you can enjoy all the rewards you've earned for that day.
Complete Achievements For Even More Gold
I know how vital gold coins are in this game. I can purchase boosters and even items to help clear out a challenging level, especially when it comes to rodents which I'll discuss later in this guide.
There is a list of achievements that you can find by tapping the trophy icon at the bottom portion of the screen. In this menu, I discover the different moves that I have to make to accomplish achievement.
Upon completing an achievement, I was able to receive a good amount of gold coins. For those who do not want to purchase gold coins using real money, completing the achievements in the game is another option for you. It can be a bit difficult sometimes, but I still find it quite enjoyable.
Consider Using Boosts
With so many levels in Simon's Cat Crunch Time, there are bound to be a few levels that I find to be very difficult to complete. Most of them are on the higher levels, and sometimes, it can take me several hours to complete them.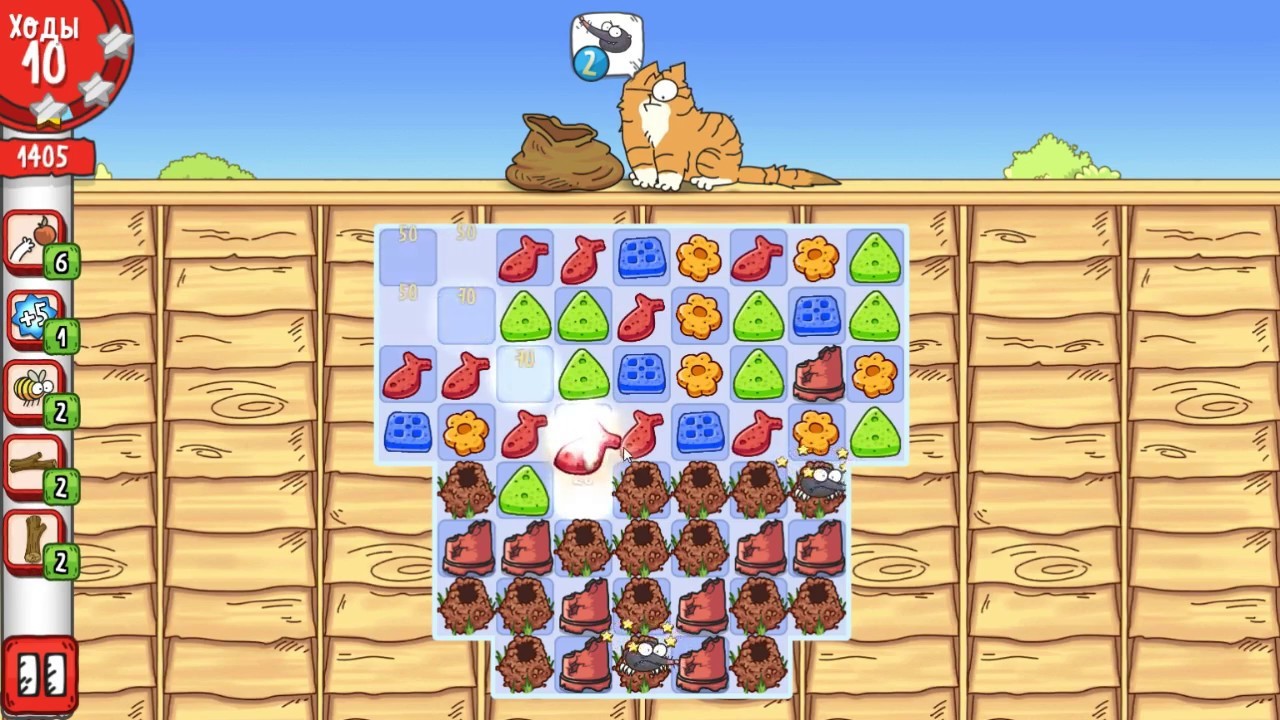 There are many things to do that would help me complete a certain level much faster than normal. I would consider using boosts to give me an edge over a difficult level.
Most of the time, these boosts would help me finish the level faster by giving me the ability to clear up a column or row. Never be shy to admit that there are things that cannot be solved, so go ahead and use those boosts.
Getting Rid Of Pesky Rodents
Speaking of challenging levels, I've found that most levels that have rodents in them are the ones that are pretty difficult to complete. Rodents often use burrows to move around the board, which can be very difficult to deal with.
However, I've discovered that matching treats near a burrow would destroy the burrow itself, leaving rodents less space to move around. Doing this to the rest of the burrows stun the rodents for a single move and would help get rid of these pesky rodents.
But remember that you also have limited moves in this game, so practice destroying burrows and matching treats in a combo.
Connect Your Facebook Account And Call For Help
There are a lot of ways to earn different freebies in this game. While doing the daily quests will help you earn coins and other rewards, another great way to get them is by calling for help from my friends by connecting my Facebook account to the game.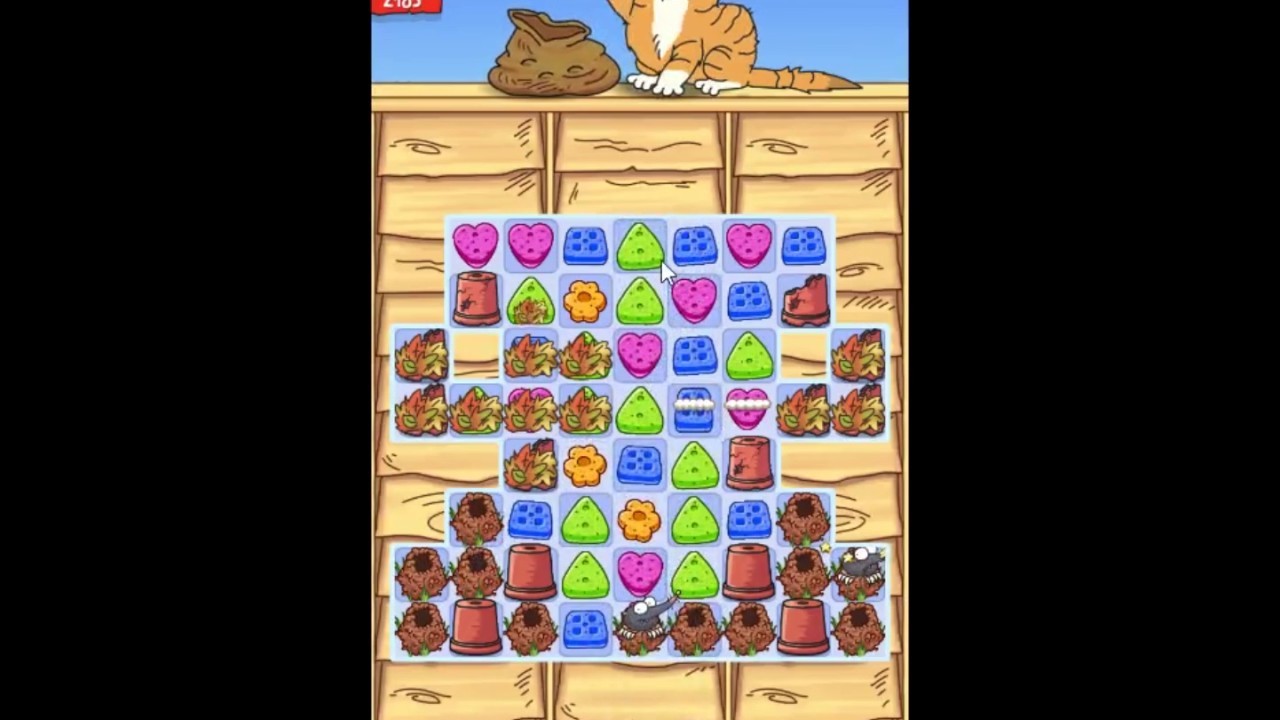 At first, I was hesitant to do this, but learning that it will also unlock rewards convinced me to link the account into the game. There are a lot more perks when it comes to linking my Facebook account. I can add friends into the game and call for help from them.
They can give me boosts and other items that should help me clear levels much faster.
Get Extra Lives From Friends
Speaking of help from friends, one of the major benefits of having friends on my account was sending and receiving extra lives.
If you ever run out of life and you still want to play the game, you can either log off from the game and wait until it replenishes to play again, or you can ask your friend to send you their extra lives.
Play this game with your friends, and you'll discover that you can share much more than lives and items. I've shared many fun experiences while playing together with my friends, and I hope you can also do so.
Conclusion
At first, it was a bit confusing with the limited moves and the unlimited time, which is rare for a game within this genre. It wasn't later that I discovered that it is much more fun to solve puzzles when I'm not pressured to finish them immediately. This is why I highly recommend you try it out yourself and use the tips above to help you win.
Simon's Cat Crunch Time is available to download on all mobile platforms through the Google Play Store and the App Store.