Stardew Valley has been a game that I've played in the past, but I can't precisely recall when. I've been a huge Animal Crossing fan for a very long time, and I absolutely enjoy playing slow-paced life simulators since I was a kid – hence when I started playing Stardew Valley again, it was extremely nostalgic.
During the pandemic, I decided to play Stardew Valley again on my Nintendo Switch after every other game that I was playing turned out to be boring and unappealing. Not going to lie; I'm so glad I decided to replay it!
Let's talk more about this game and how you can get gold coins to further your progress in the game.
Creative Country-Life Game
Timeline Of This Addictive Game
Refreshing Art Style
Innovative Gameplay Of Stardew Valley
How To Download Stardew Valley
Characters In The Game
How To Get Gold Coins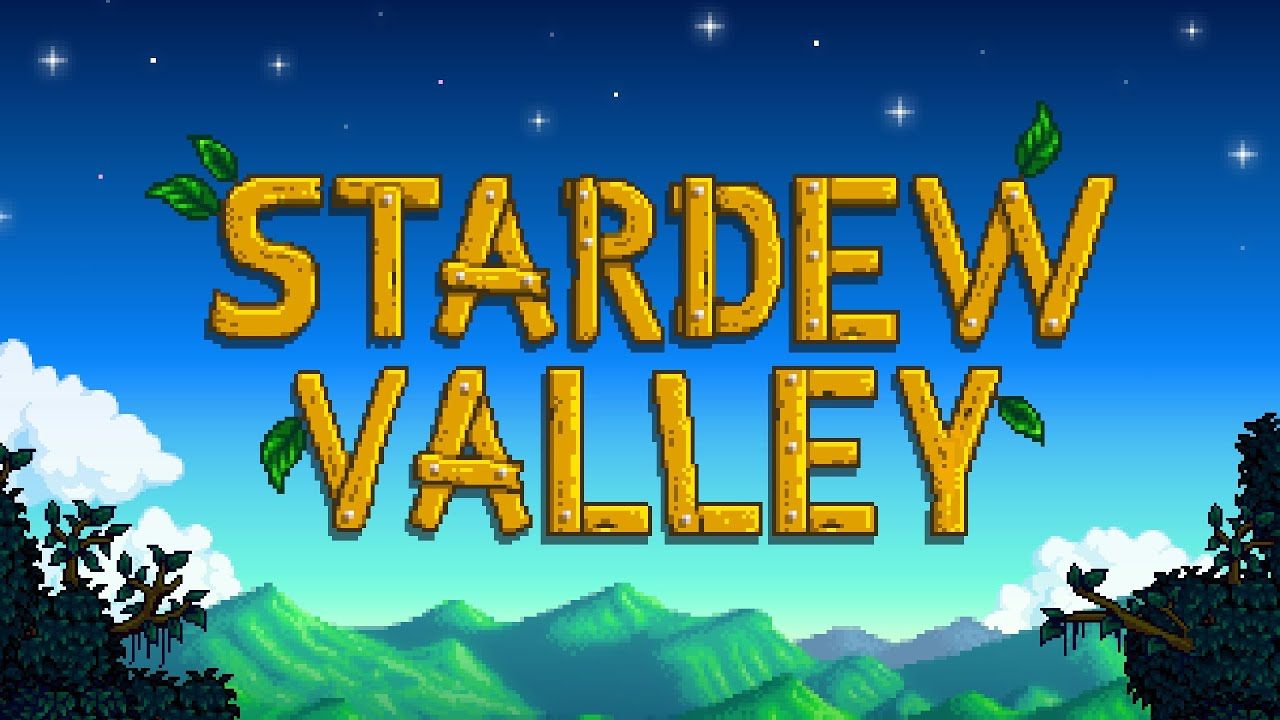 Creative Country-Life Game
Stardew Valley is a country-life role-playing game available on PC, Xbox One, Playstation 4, Playstation VITA, Nintendo Switch, iOS, and Android. It has sold over 10 million copies worldwide.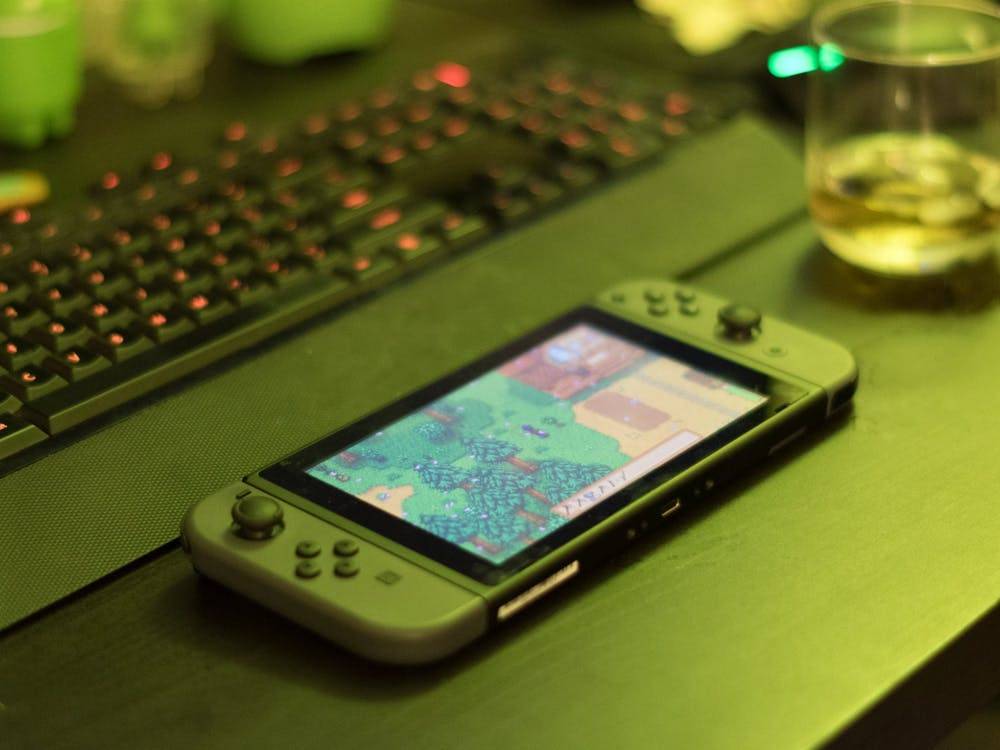 The game starts as you inherit your grandfather's old farm plot in a valley that is known as Stardew Valley. You only have your grandfather's traditional tools and a few coins at hand, and you've got to make the best out of whatever little you have.
It is your goal to turn these fields from nothing into something valuable. And the best part is you can be as creative as you can get with it! The game sets you the task of restoring Stardew Valley to what it once was and reverse the devastating effect the Joja Corporation has had on the town.
Timeline Of This Addictive Game
Stardew Valley was released on February 26th, 2016, by its developer Concerned Ape headed by Eric Barone. Stardew Valley took approximately 4.5 years to fully release on gaming platforms worldwide.
All THE gaming content up till the 1.3 updates was developed by Concerned Ape.
However, Multiplayer was introduced in 2018 for PC & Switch and launched on PS4 & XBOX in 2019 under the supervision of Chucklefish, an independent developer.
Refreshing Art-Style
Stardew Valley brings a refreshing change in gameplay animation with a retro art style and vivid colors to keep players like us entranced.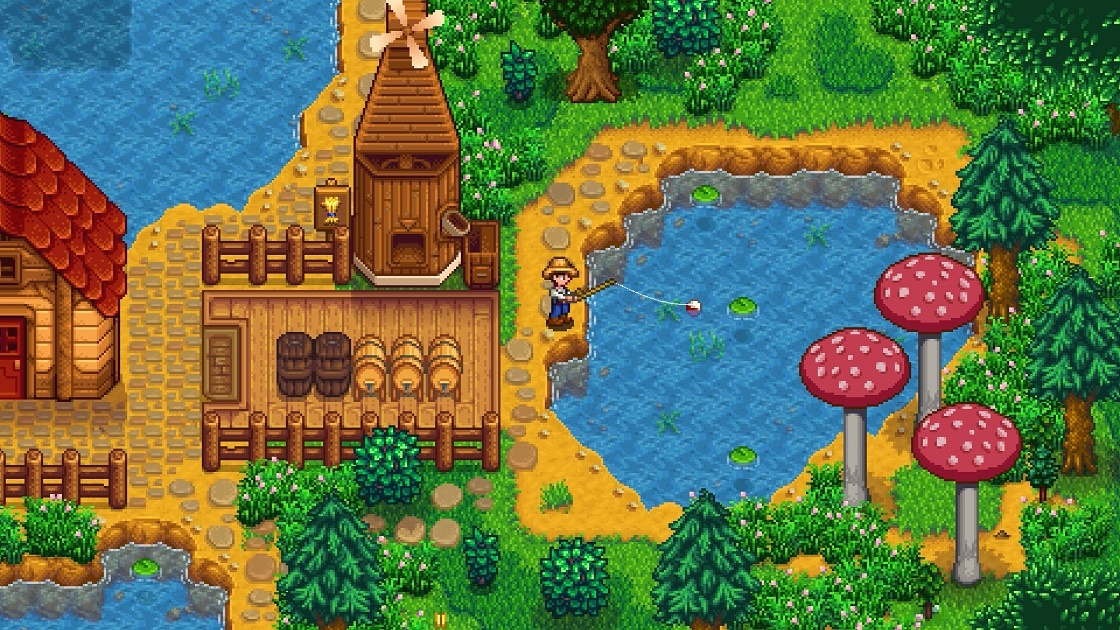 In the last couple of years, Indie retro-styled games gained a lot of popularity. This has allowed smaller development studios to launch large-scale games that are in direct competition with huge companies.
Plus, it has brought about a wave of games focused more on gameplay mechanics than visuals.
Interesting Animation
However, that does not discredit Stardew Valley, which manages to do all of that, even with pixel art.
I have never been so encapsulated by a games environment and art as I have with Stardew Valley. It almost makes me feel as if I am walking around in the game.
While in the game, I'm surrounded by adorable critters and the lovely townspeople or the spooky scary caves and monsters. All the components work together to make this game truly special.
Innovative Gameplay Of Stardew Valley
You can farm, raise animals, fish, forage, mine, and adventure into spooky caves in search of monsters to defeat. An aspect of Stardew Valley that appealed to me was the ability to get to know, befriend, and even start a romance with some of the residents of Pelican Town. You can even start a family!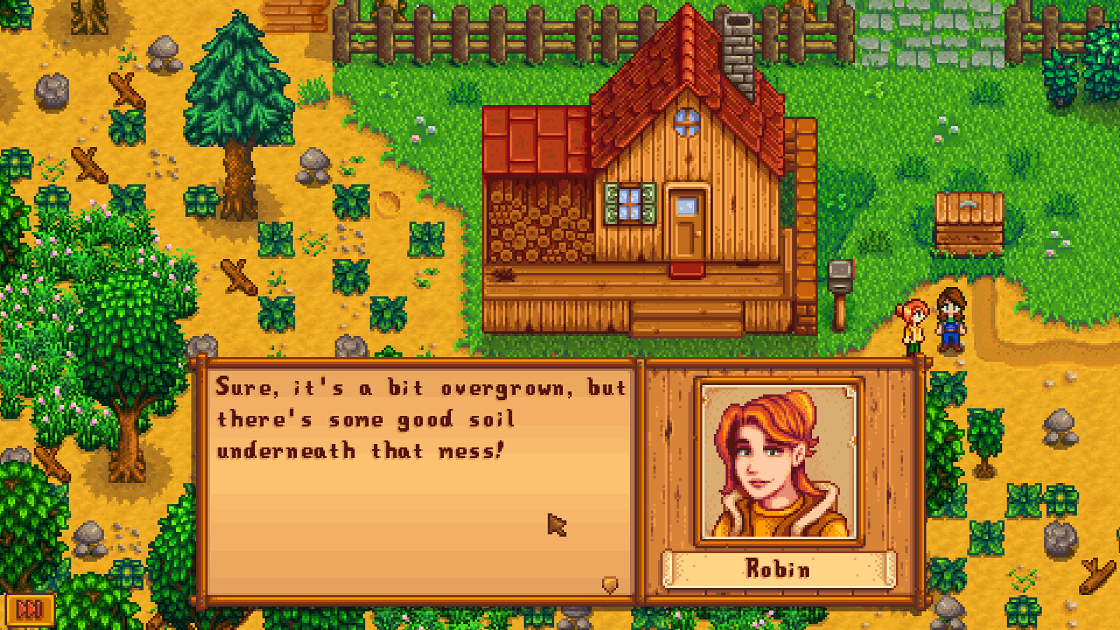 Personally, I enjoyed taking my time with the game by first focusing on farming and then getting some adorable animals for passive income.
After that, I would spend some days doing nothing but gathering wood and ores! Stardew Valley gives its players complete creative freedom and allows them to make their own mistakes which they can correct as they progress.
Game Support
Stardew Valley has a broad player base that stretches over many countries. To support these players, the game has not restricted itself to just the English Language. It can be played in many languages such as German, Spanish, Brazilian Portuguese, Russian, Japanese, Simplified Chinese, Italian, French, Korean, Turkish, and Hungarian!
The developers have tried to ensure that even if you aren't fluent in English, that you could always make the most out of this game without facing any barriers in terms of language.
There would also be no jargon used in the game, and the language is very simple for everyone to understand. You'll get the hang of it in no time!
How To Download Stardew Valley
Stardew Valley is widely available on all gaming platforms and even on mobile for players who do not own consoles. I, myself, started playing Stardew valley on my iPhone again!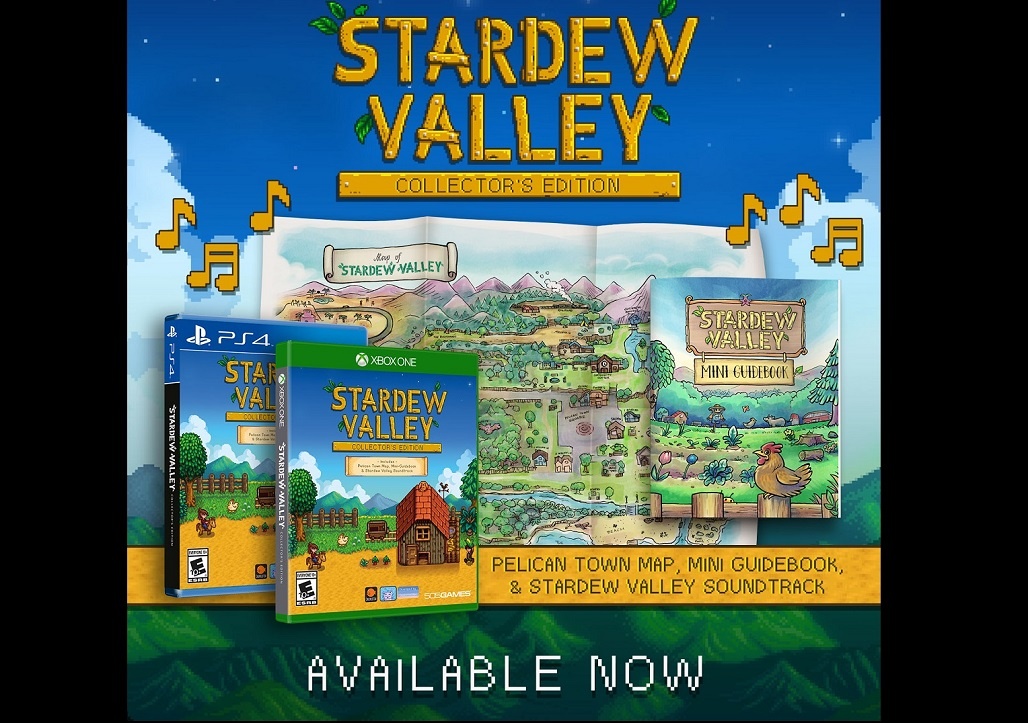 Players can purchase the Xbox, Playstation, and Nintendo Switch games via the consoles' respective online stores.
PC players can use websites such as Steam to purchase the game for just $15, which is considerably low for the amount of content the player receives.
The game is, as of today, one of the highest revenue-earning games on all of Steam.
Download Stardew Valley On Mobile
Stardew Valley is also available on the App Store for iPhone users and Google Play Store for Android users just for $5!
This makes the game available for all mobile users, thus, expanding the game's player base by a huge amount.
After all, you shouldn't need to buy an entire console to play well-developed games! I'm a mobile gamer and prefer playing games on my phone, so downloading it on my iPhone was a lifesaver.
Characters In This Game
The character you're given at the start of the game is not restricted to one generic pre-set look. Each character can be customized according to your preference with over 24 skin tones, 73 hairstyles, 112 shirts, 4 pants, and 20 accessories.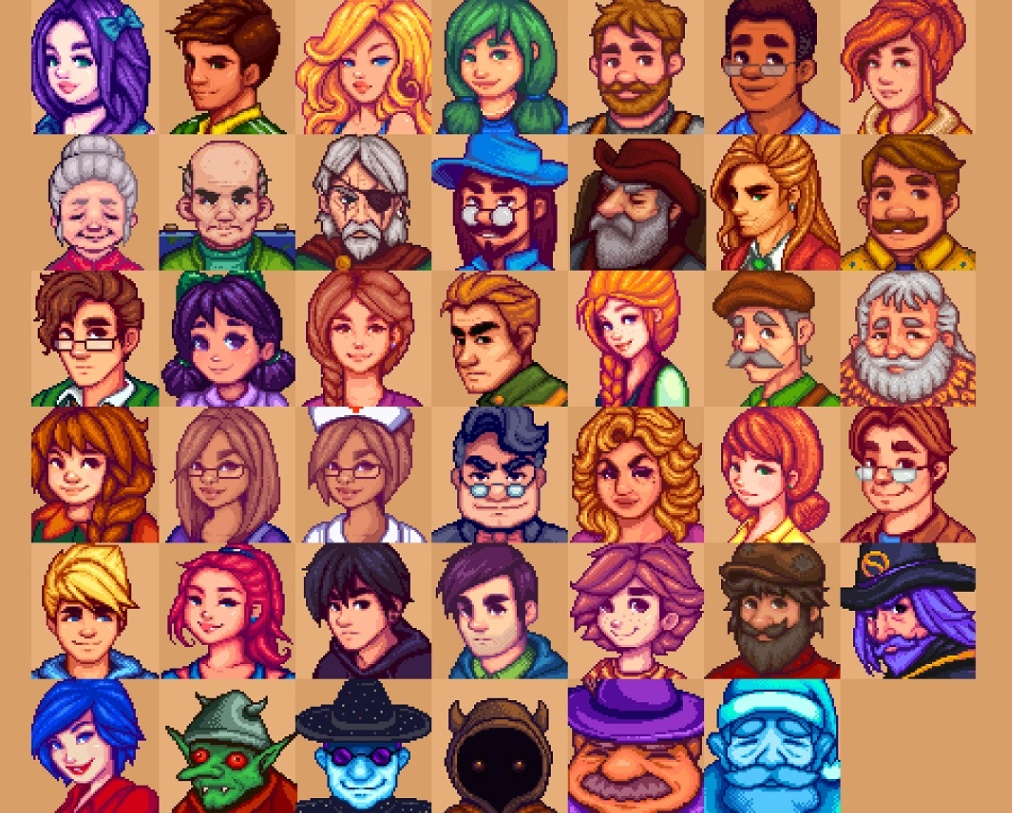 You can choose your preferred gender and customize your character further or go for the option to use randomize appearances. These randomized appearances will cause a mix and match result, which can be changed later on as the game progresses.
The player can choose their own Name and a Farm Name which is used for the rest of the game.
While the player's name can be changed later, the farm name cannot be changed. A player's name is sometimes used in dialogues by the game's non-playable characters for a more immersive experience.
Animal Preference
The player also gets to determine the type of pet that arrives in the Spring of year one after you earn 1,000 gold for yourself.
The game offers various cats and dogs to choose from, and you can name your pet whatever you want. Once your pet arrives, it will become a lifelong companion for your character.
How To Get Gold Coins
When you first start in Stardew Valley, you'll be given 500 gold pieces. At first, I thought that that was a lot of gold, but I soon blew through it like it was nothing. So to be efficient and not be left waiting for your harvest to earn coins. You need to be vigilant and invest in the right places.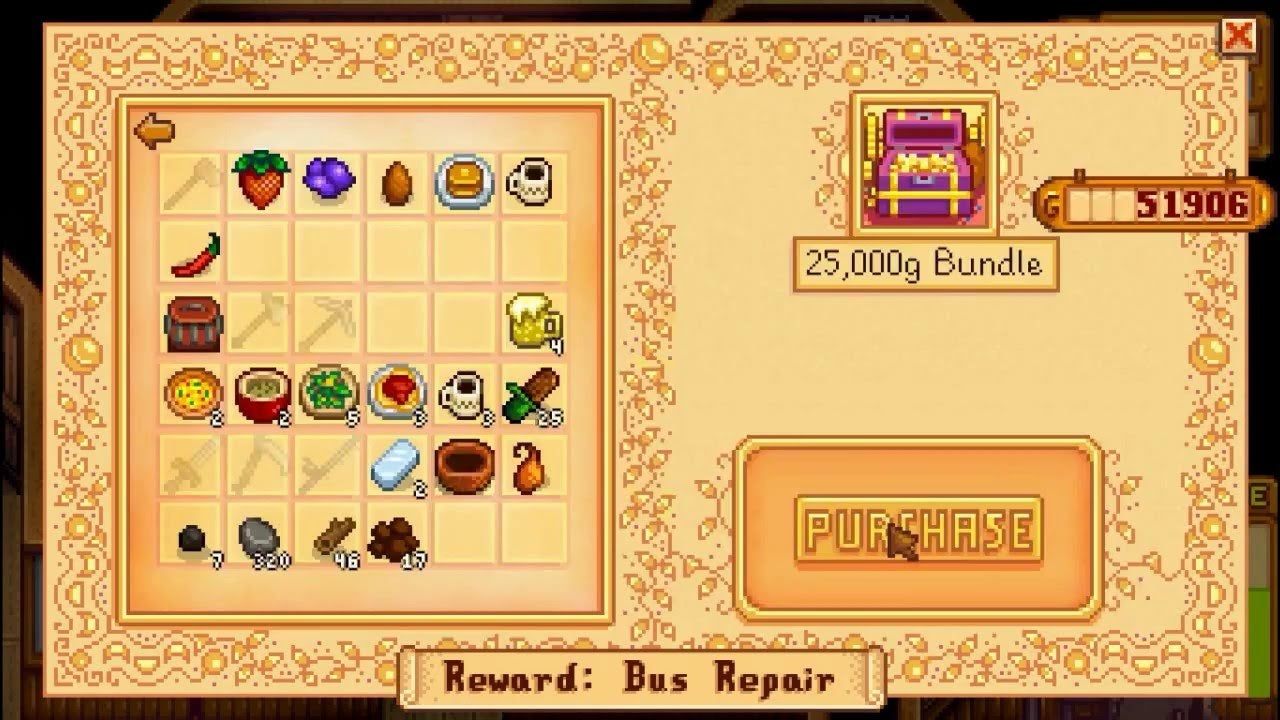 However, there are a few things that you can do to increase the gold coins a little faster. Firstly you should invest in crops and use the harvest result to invest in more valuable crops as per season. You can invest in cauliflowers for the spring.
As soon as you're done with watering and planting the crops, you could move towards chopping down the trees. Wood becomes an essential resource in the long term since it allows you to build wooden chests and other necessary items to help streamline your progress. Also, you can sell your wood for cash.
Mine Anything And Everything!
Once your character unlocks the ability to access the mines, you can forage in them to get yourself a load of special items that can earn you many valuable treasures and gold. The deeper you go into the mines, the more rewards you get. You can easily do this by digging in the dirt and using your pickaxe to smash rocks.
Early on in the game, you are given a fishing rod that can indeed become a very lucrative hobby. Once you've mastered fishing, it will be easy to catch those pesky fish.
After mastering fishing, you can use the fish to earn some gold quickly, which you can then use to buy the fiberglass rod to improve efficiency further.
Conclusion
For a game developed solely by one person, there is so much creative content in this game. I haven't even brought up crafting or cooking, as there are so many other ways to earn gold coins!
Even after spending over forty real-world hours, I still have things to look forward to every day because of how much creative freedom the game gives us. With smooth core mechanics and relaxing aesthetic images, Stardew Valley allows players to immerse themselves in the experience they never want to leave.