Last year's lockdown brought plenty of games for people to enjoy while they sit back in their sofas during quarantine; Among Us! was one such game. I vividly remember playing that game with my friends, and everyone in the world knew about it!
Over time the hype linked to the game died down; however, game developers figured out that people thoroughly enjoy these types of games. By knowing what people like, game developers started to focus on developing games similar to Among Us!
If you liked Among Us!, then Suspects: Mystery Mansion will intrigue you just as much. I started playing this game, and I am addicted. Let me share some of the details of the game with you.
What Are Suspects: Mystery Mansion
How To Download Suspects: Mystery Mansion
Features Of Suspects: Mystery Mansion
Interesting Characters And Different Roles
Inclusive Game For Everyone
Launch Makeup Gift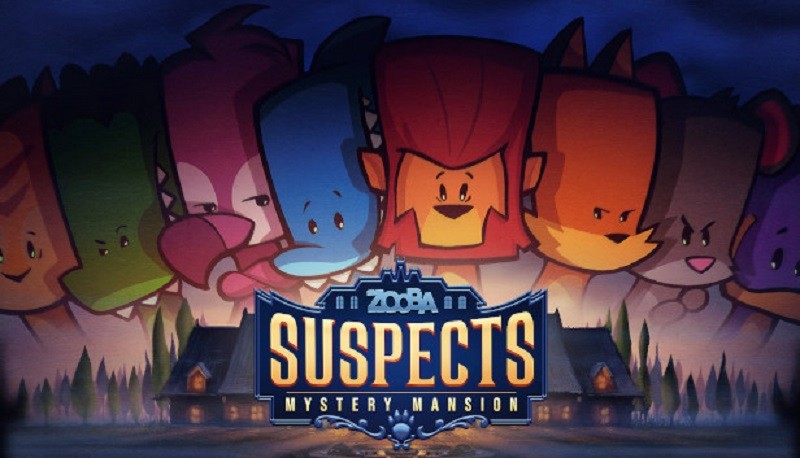 What Are Suspects: Mystery Mansion
I love games where one can play as a detective and figure out mysteries while catching the culprit. If you've been a fan of games like Murder Mystery, I'm quite sure you'd love to play Suspects: Mystery Mansion.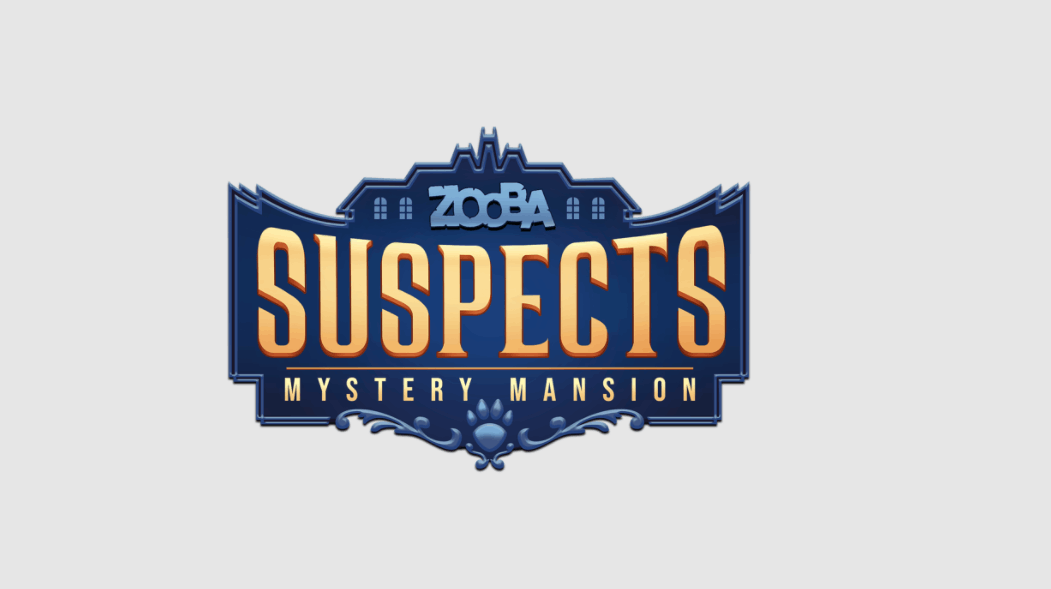 Developed by Wildlife Studios, Suspects: Mystery Mansion is a game based on a mystery. The game is an online multiplayer game. You can play this game with nine real players, and all you need to do is find out who the murderer is, and solve the crime before time runs out!
The nine people will consist of the murderer, who will remain covert with a concealed identity. You will begin your investigation as an adorable woodland critter who has to keep performing multiple tasks. Each of the tasks has various difficulty levels.
How To Play Suspects: Mystery Mansion
I have already discussed the basics of Suspect: Mystery Mansion. Because it's very similar to the world-famous game Among Us!, it wouldn't be difficult for you to understand how to play this game either. It's very straightforward, yet you need to remain attentive all the time to find out who committed the crime!
The game will start with a murder being committed, and your character, along with nine other players, will have to begin completing tasks in the game while the investigation goes on. The murderer can and will disrupt your investigation through different means to buy himself time.
You can call meetings during the round to discuss any new information about the murderer with the other players. Players can carry out a detailed discussion through the integrated chatbox. Once you've found out who seems the most suspicious, you can vote them out! Be careful not to kick an innocent player out, though.
How To Download Suspects: Mystery Mansion
If you want to begin playing Suspects: Mystery Mansion and want to know how to download it on your phone, the process is just as easy as downloading any other application. The game is available for you to download on your Android or Apple devices.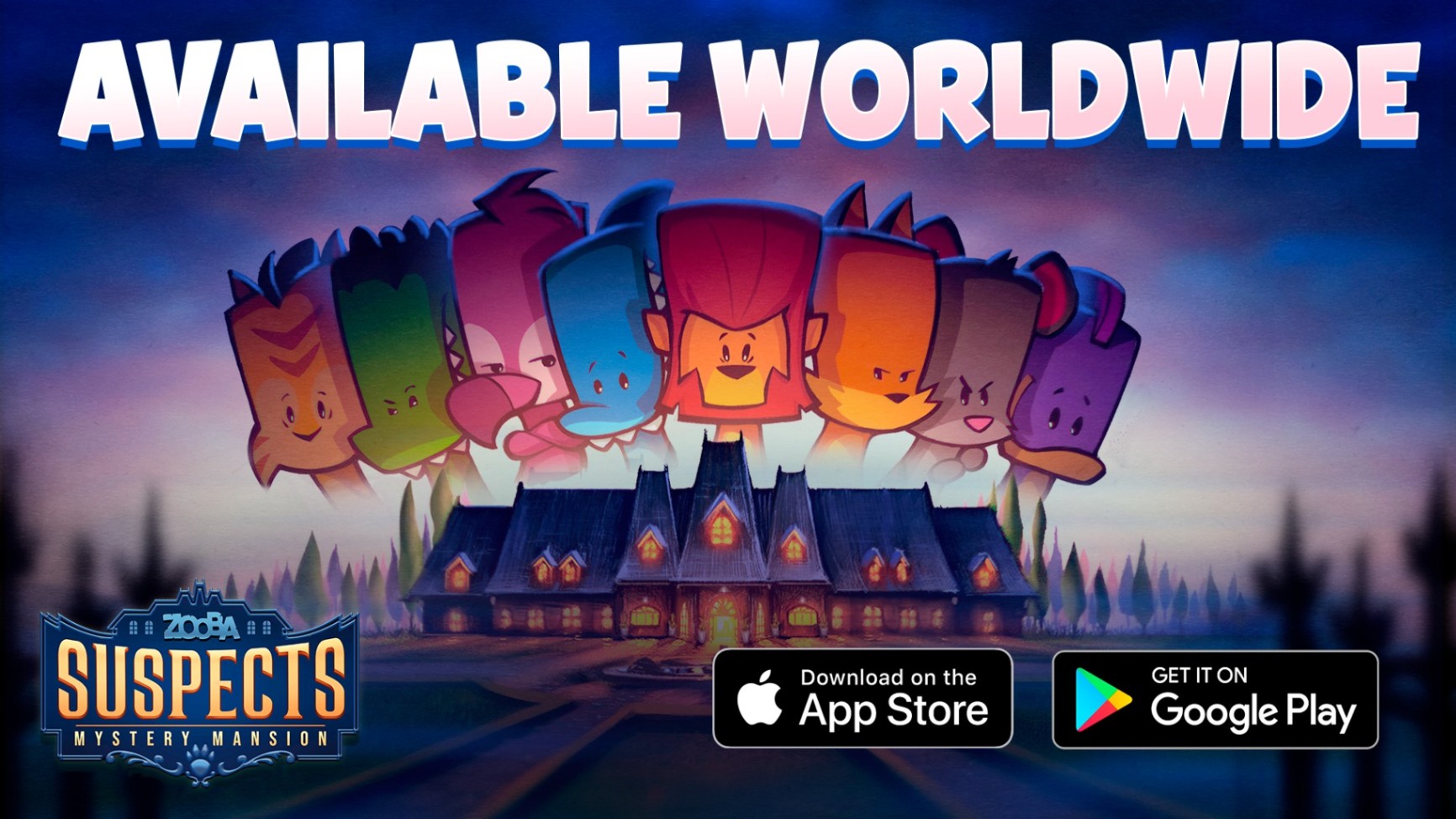 To download it on your Android device, you can search the application on Google Play Store. If you own an iOS device, you can download it by searching it on the Apple Store.
Is The Game Free To Play?
It isn't even a surprise to learn that Suspects: Mystery Mansion will be available for anyone to play on their phones for free. The game is heavily based on the ideology behind Among Us!, and players have used that game for free.
By knowing this, Wildlife Studios also keep this game free to play. However, if you begin exploring in the game, you will find out that there are in-app purchases that a player can make. These purchases are completely cosmetic and will have no impact on the way you play the game.
By spending real bucks of your own, you can buy the currency of this game known as 'Gems.' After buying these gems, you can make other purchases in the game like cool and new outfits for your character or other types of accessories.
Features Of Suspects: Mystery Mansion
Now that you know about the technicalities of this game, let's talk about what is so interesting about it. While Suspects: Mystery Mansion takes the same approach as Among Us!, there are a few things different.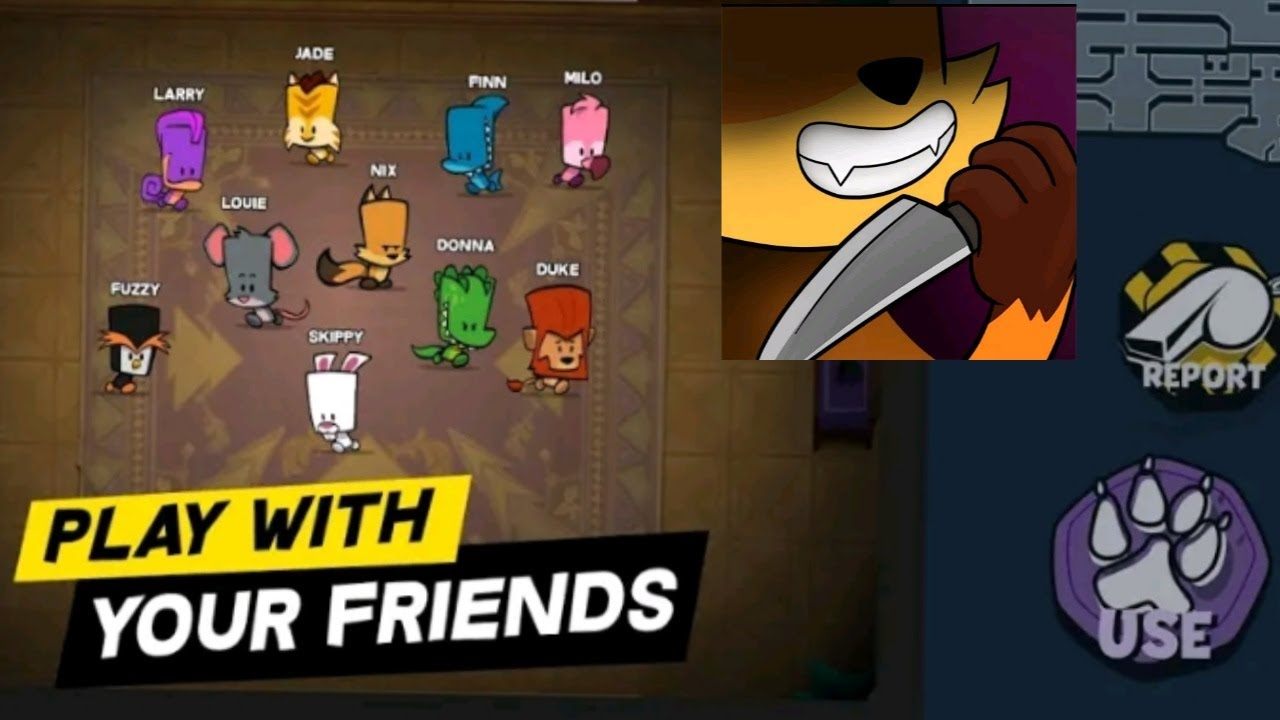 A game like this would be best enjoyed if you have your friends around you. Quarantine has kept us all away from our friends for quite some time, but that doesn't mean you can't still have fun together!
Suspects: Mystery Mansion allows you to play this game with your friends online without worrying about the distance.
Native Voice Chat
One thing that was lacking in Among Us! was the voice feature. Players had to type while playing, and most of the players prefer to talk. Many gamers would have to use other applications to speak to each other during the investigation.
Wildlife Studios took a quick response to this and introduced the voice feature so that players do not need to go to any other application other than the game itself.
Interesting Characters And Different Roles
In Suspects: Mystery Mansion, the characters are adorable animals who wander around a haunted mansion. These avatars can be unlocked through gems, and you can buy cosmetics or other types of accessories for your characters as well!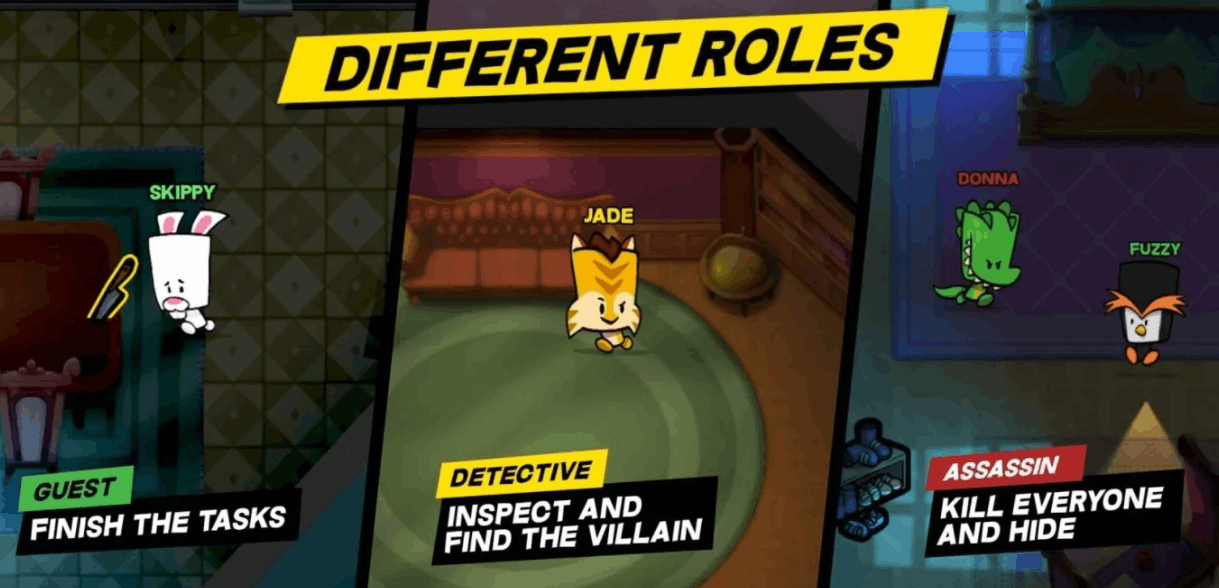 Other than that, in the game itself, there will be designated roles of people who have to complete tasks, people who are the detectives, and that one person who commits the murder.
The game gets quite interesting, and anyone who acts suspicious will get voted out eventually – even if they aren't the murderer!
Each character in the game has its own personality and its own skills.
Fun Tasks To Keep Players Occupied
The tasks in this game only remain interesting because they have their own difficulty levels. One of the tasks may take too long to complete, and if you don't do it as quickly as you can, the detectives might think that you're pausing to plan a conspiracy and delay the completion of tasks!
Some of the tasks can be done relatively quickly, but if you do a task too quickly, that can also be suspicious in the eyes of a player who is paying too much attention! Hence, if you're not the player, keep out of the spotlight and defend yourself when the time comes.
Plus, these tasks aren't annoying to complete. They'll be interesting, innovative and will keep your character occupied while the investigation goes on in the background.
Inclusive Game For Everyone
Suspects: Mystery Mansion is a great puzzle and mystery game for everyone to play. This game entertains everyone, even if you are one of those who like to stay silent and observe others around you. It's a game for you if you are great at reasoning, great at leading people, or even if you like to listen!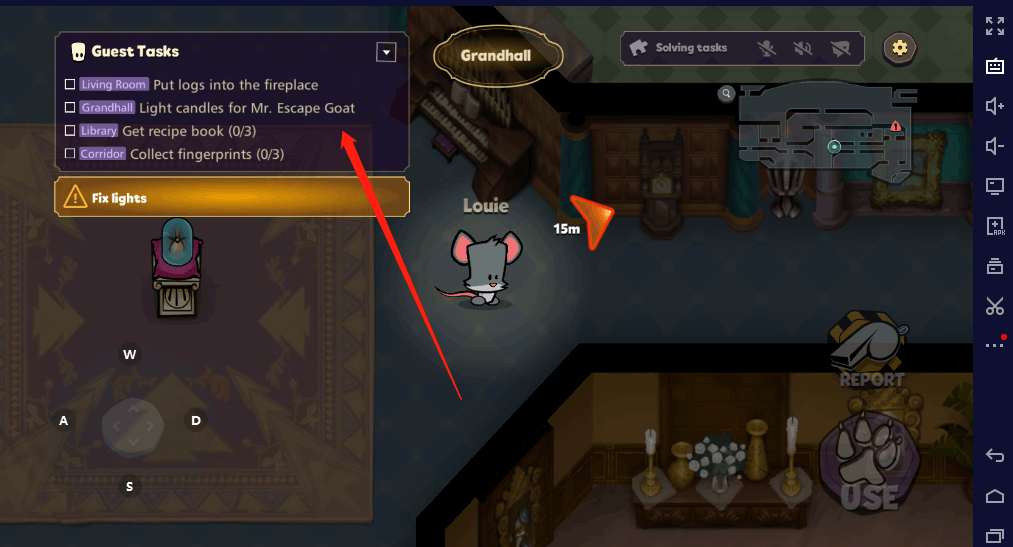 If you have an incredible IQ and logical thinking skills, you can become a pro at this game and help bring your teammates towards victory!
How To Get Free Gems In Suspects: Mystery Mansion
Now that we're getting back on the topic let's talk about what these gems can buy you. You can buy gems for yourself for real cash, and through these gems, you can buy skins for your characters like a Vampire's skin, an Aviator's skin, a Judge's skin, or even a Minion skin!
You can buy rare characters in the game that are not unlocked as you keep playing. There's one rare character called 'Pepper.' You can buy this character for 480 gems. You can also buy role tickets in the game through gems.
Other than that, there's one special 'Gold Pass' in which you can unlock the exclusive character known as 'Finn,' together with three other characters, twenty different types of skins for your characters, a hundred gems, and Gold Pass exclusive quests– all of this will cost you 240 gems. But how does one get free gems? Let's talk about that!
Launch Makeup Gift
The developers have a separate tab for special offers in which they recently started an offer known as 'Launch Makeup Gift.' Just as the name suggests, it is a gift for the players because of the issues that users faced because of the global launch.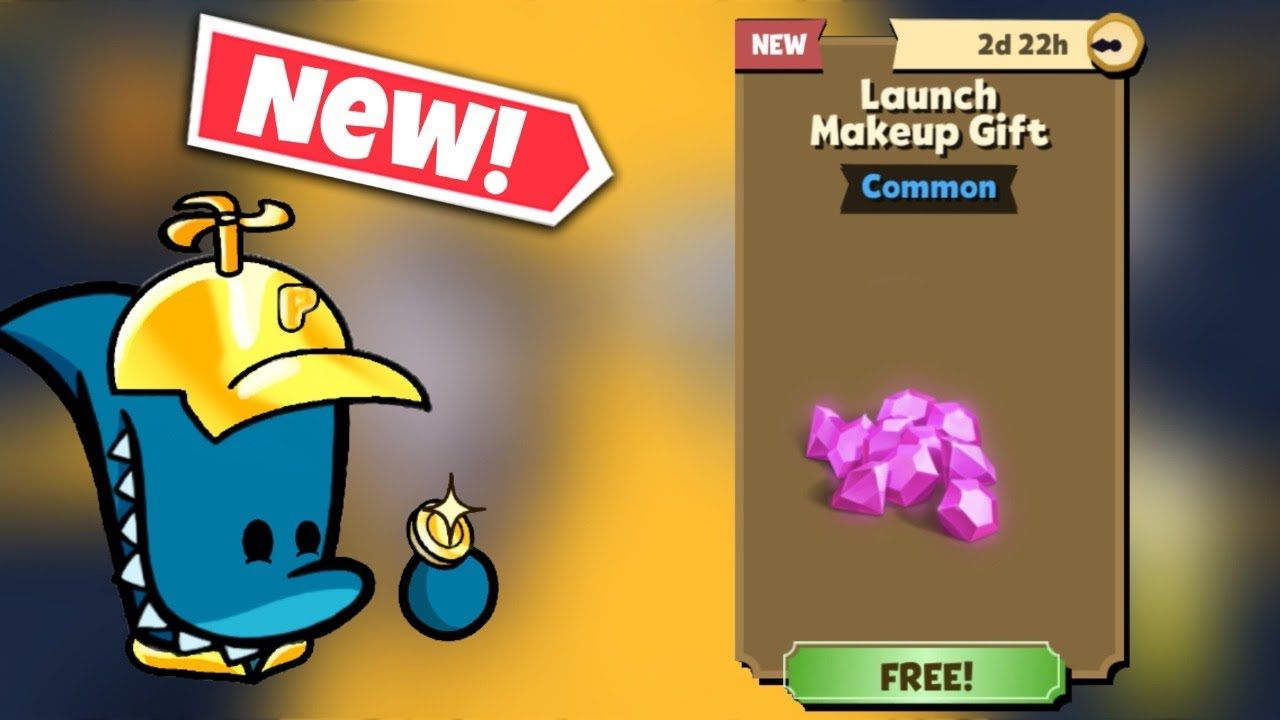 As soon as you update your application, you should have that offer in the 'Special Offers' in your Mansion Shop. You can redeem this special offer for only a limited time and receive twenty-five gems for yourself to spend on anything!
Participate In Giveaways
Suspects: Mystery Mansion has just been released at the end of April, and the world is still yet to explore this game in detail. Hence, the number of people who are currently playing the game might still be few, which gives you a higher chance at winning in gem giveaways!
There are many players who offer giveaways of 300 gems or more, and participating in these activities might give you the ability to customize your character while playing.
Final Words
Suspects: Mystery Mansion has just been released globally on April 24th, and I can bet you that there will be a time when everyone will begin playing it just the way they got addicted to Among Us! The credit is due; this game is enjoyable and has hooked me as a regular player anyway.