Willy Jetman: Astromonkey's Revenge is a retro-themed shooter game that has landed on iOS and Android. The game is developed by BadLand Publishing.
The game had earlier released for PC this year. It was speculated to release back last week and finally, after some delay, it has released now. In this game, players take up the role of Willy who is set out to explore the lands of Gravos. The land comprises of tunnels, hidden grottos, traps, and deadly lava.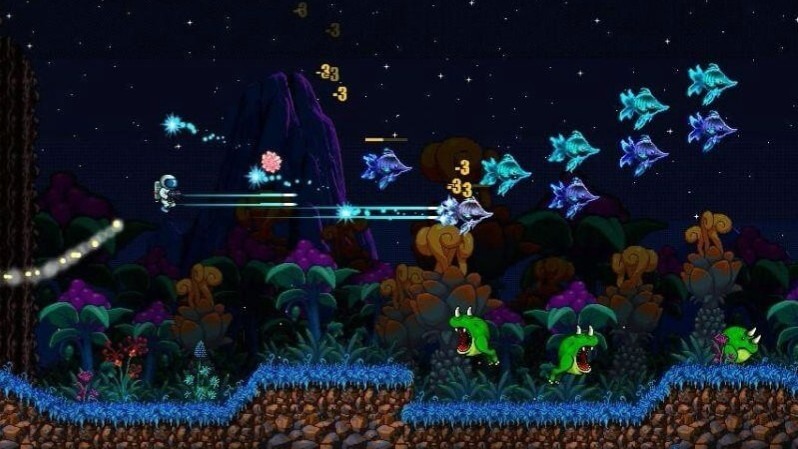 You are equipped with a powerful arsenal that tackles all the enemies in the form of fishes, giant wasps, stone giants, and dragons. All the enemies have certain weaknesses you need to find and exploit them. Amidst all these actions you have the village of Gravonite to relax and explore it. The village has a hidden statues for you to track down and boost your personal collection.
It will be interesting to see how they place the controls over the full screen of the smartphones to play this game with 2D animation. Willy Jetman: Astromonkey's Revenge game is now available on the Play Store for you to download and enjoy. Get ready to immerse yourself in this arcade shooter.