Movies like Rambo have inspired me to try and want to become an action movie star. While that might not come to fruition anytime soon, I get to live my dreams as an action movie star who is called into action and start shooting and mowing enemies down with powerful weapons.
The movie inspires games like Ramboat with its action-packed gameplay and excellent graphics. This arcade-style action-adventure mobile game knows how to poke fun while also becoming a good contender for top mobile games in the genre.
Let's be honest who wouldn't want to ride on a boat and blast your enemies away? If you want to know more about the game, check out what we discuss below:
The Perfect Offline Action Game
Easy Controls
Surviving An Endless Shootout
Complete Daily Missions
Play Poker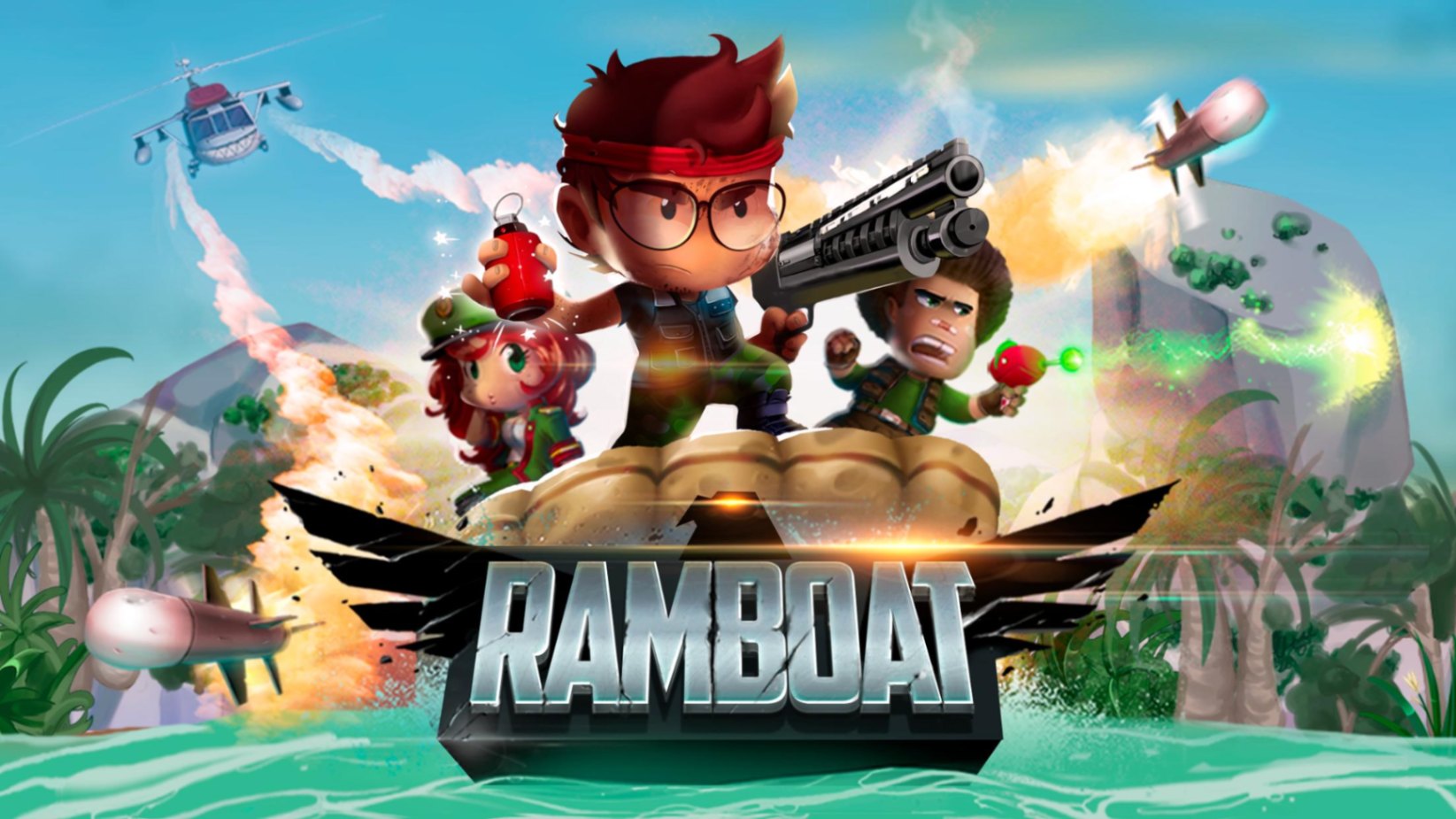 The Perfect Offline Action Game
In Ramboat, I get to play Mambo alongside a group of heroes who try to escape from enemies. Ramboat is a fun action mobile game full of missions and challenges.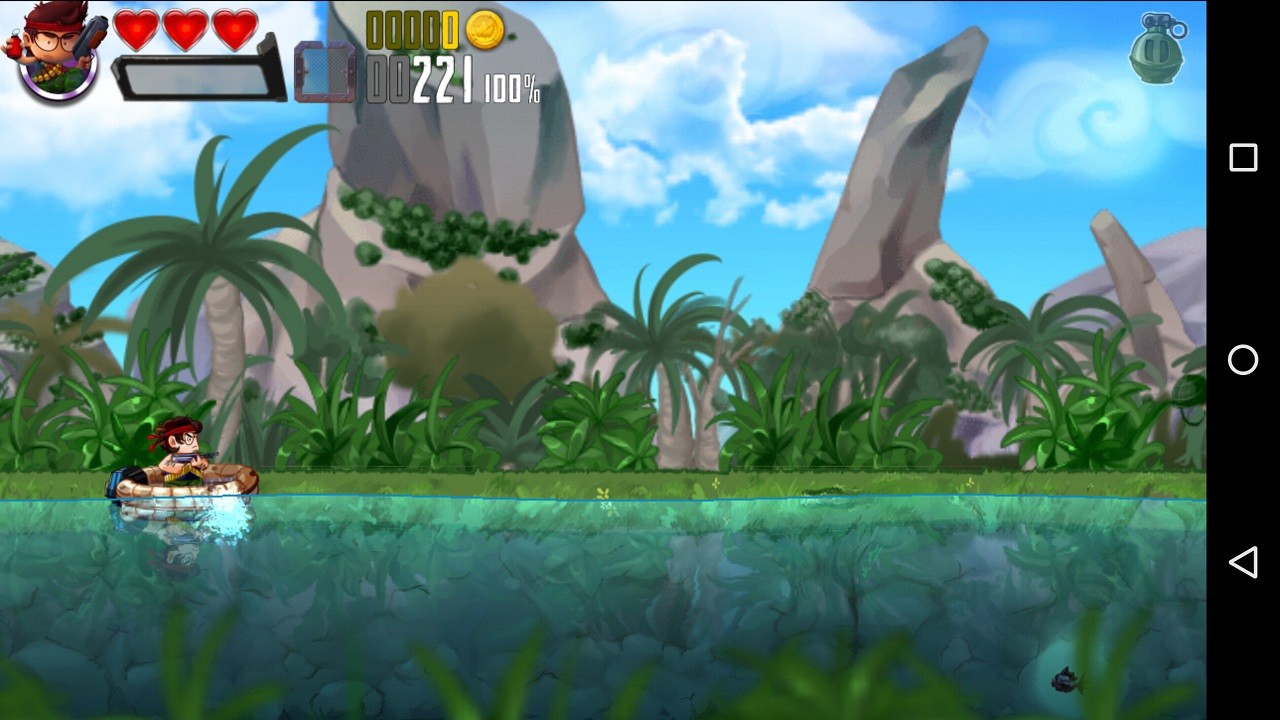 In the game, players can jump, dive, and dodge enemy projectiles while also shooting at them using different kinds of powerful weapons ranging from machine guns to laser guns.
You need to survive an onslaught of enemy soldiers, tanks, submarines while also dodging bullets. Try to get power-ups to increase your firepower and collect coins and poker chips to upgrade your weapons, equipment, ships, and stats.
This offline mobile shooting game has everything you expect in an action-packed game. With many different things happening all at once in this mobile game, you will never be bored.
How To Download
Ramboat is available for download at the Google Play Store and the App Store. To download, search for the title of the game and tap Install or Download. Wait for the entire game to be fully installed and launch the app by tapping Open.
The game is played offline, and you only need an internet connection when downloading and updating the game.
Ramboat also offers in-app purchases, so I suggest that you set up your payment method when playing this game if you want to avail the in-app features.
Easy Controls
One of the first things I noticed in the game is how fluid the controls are. Often especially in a mobile game, I had to adapt to how the controls would feel when I'm playing, but Ramboat feels very easy and comfortable. The controls work well for mobile gaming.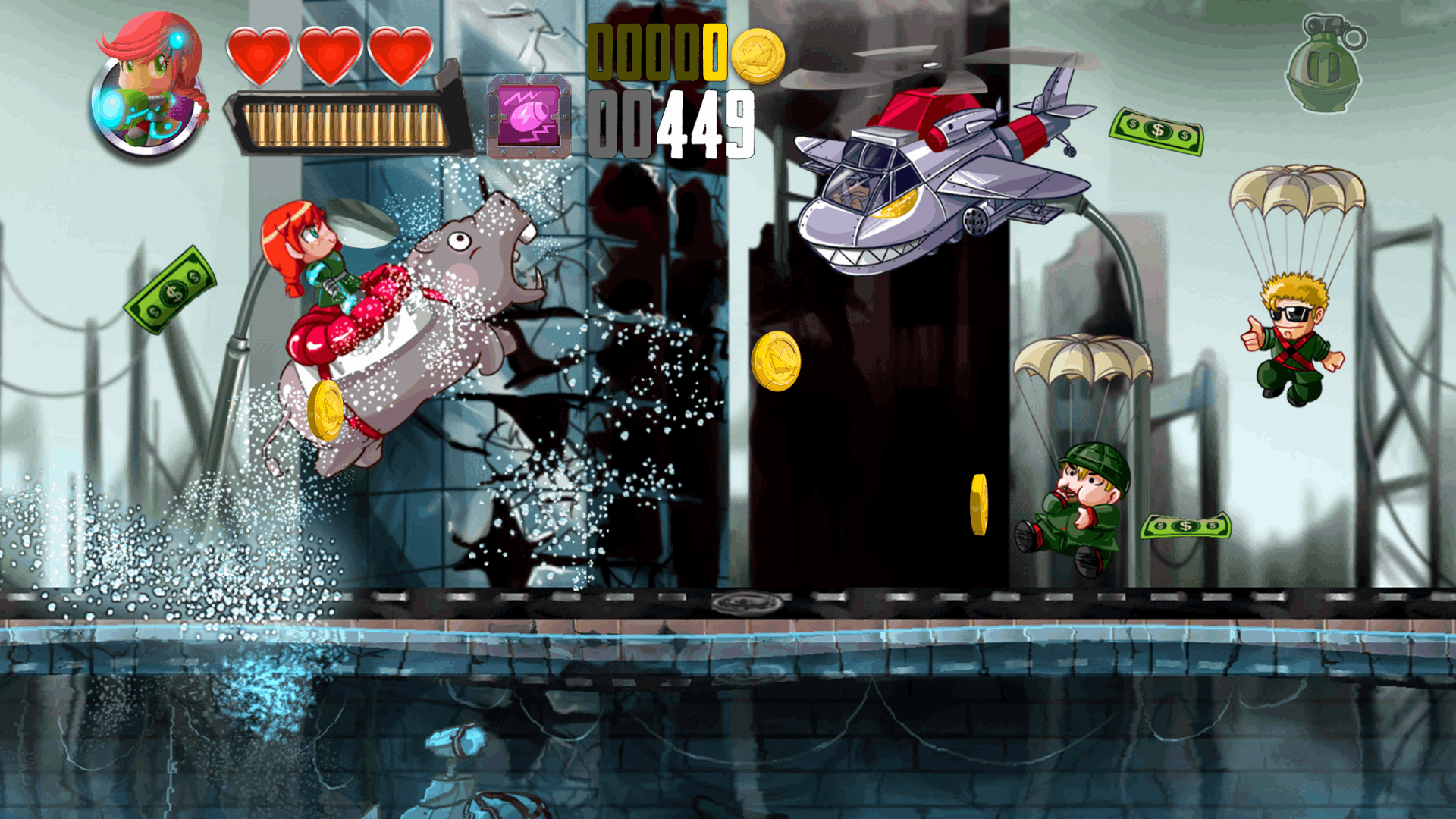 Swiping up makes Mambo and the other characters jump while pressing the screen makes them accelerate. Releasing causes the characters to slow down a bit. The game also features a slow-motion sequence that is needed, especially when I get overwhelmed by many enemies on the screen.
Swiping down lets me dive down or take cover. This is highly useful in certain situations where there is water underneath or many bullets and missiles flying around.
While the game has a unique take on controls, it is by far one of the highlights.
Unlock A Great White Shark
Upon playing the game through the initial stages, I've discovered that I can pilot different vehicles in this game. I start off using a boat, but I can also unlock different vehicles upon leveling up.
I even get to ride on a great white shark that devours enemies that come in my way; this is a dream come true.
The game is packed with different mobile vehicles that I can unlock alongside different weapons to choose from.
Surviving An Endless Shootout
Ramboat features one of the most action-packed games that I have played. This offline game is a relentless piece of non-stop action where I get to shoot down enemies from different angles, collect power-ups, upgrade weapons, and do many stunts.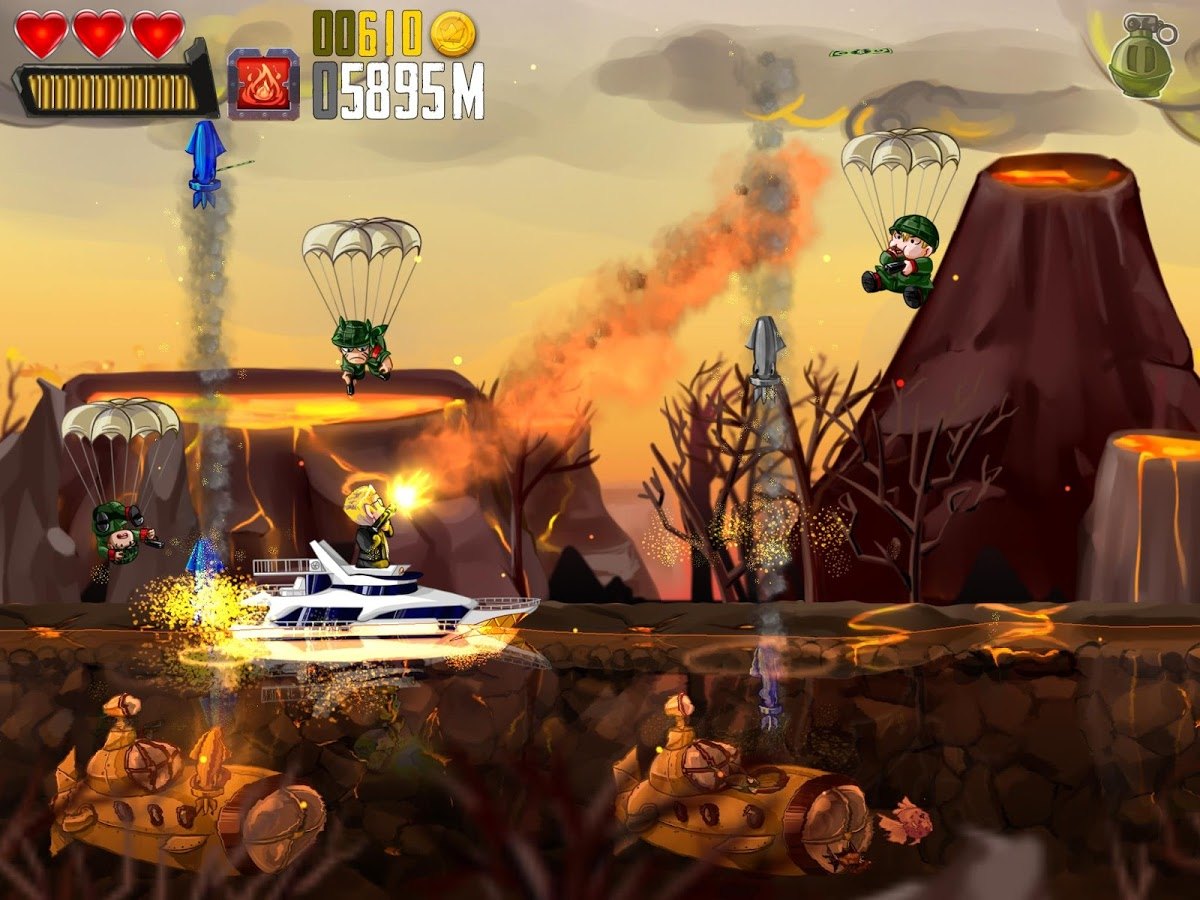 This is the main reason why many players like myself are addicted to the gameplay brought by Ramboat. However, there will be instances that I find myself scratching my head because certain areas in the game can be quite challenging.
Some levels can be very difficult to finish or certain upgrades that are questionable against a certain type of enemy. Fortunately, I have gathered some tips to help you play better at this game.
Careful Upgrade
There are more than seven main weapons in Ramboat, and each of them has its separate advantages and disadvantages. Machine guns, missiles, flamethrowers, and laser guns are very popular weapons to choose from since they deal a lot of damage.
However, there will be times that they don't fulfill the fantasy and provide minimal damage. This is where upgrades come into play. I get to upgrade different weapons in this game and increase their power shooting rate or damage. It all depends on which one you want to upgrade by completing certain challenges in the game.
With so many weapons in this game, there is only a little room for you to choose which ones you should upgrade. Play with your strengths, and depending on your playstyle, choose an upgrade that you feel is worth it. I like laser guns, so I make them work for me every time.
Complete Daily Missions
Ramboat offers a lot of rewards in the game. One of which is taking on the daily missions. I would sometimes take a break from doing all the shooting in the game by doing different daily missions.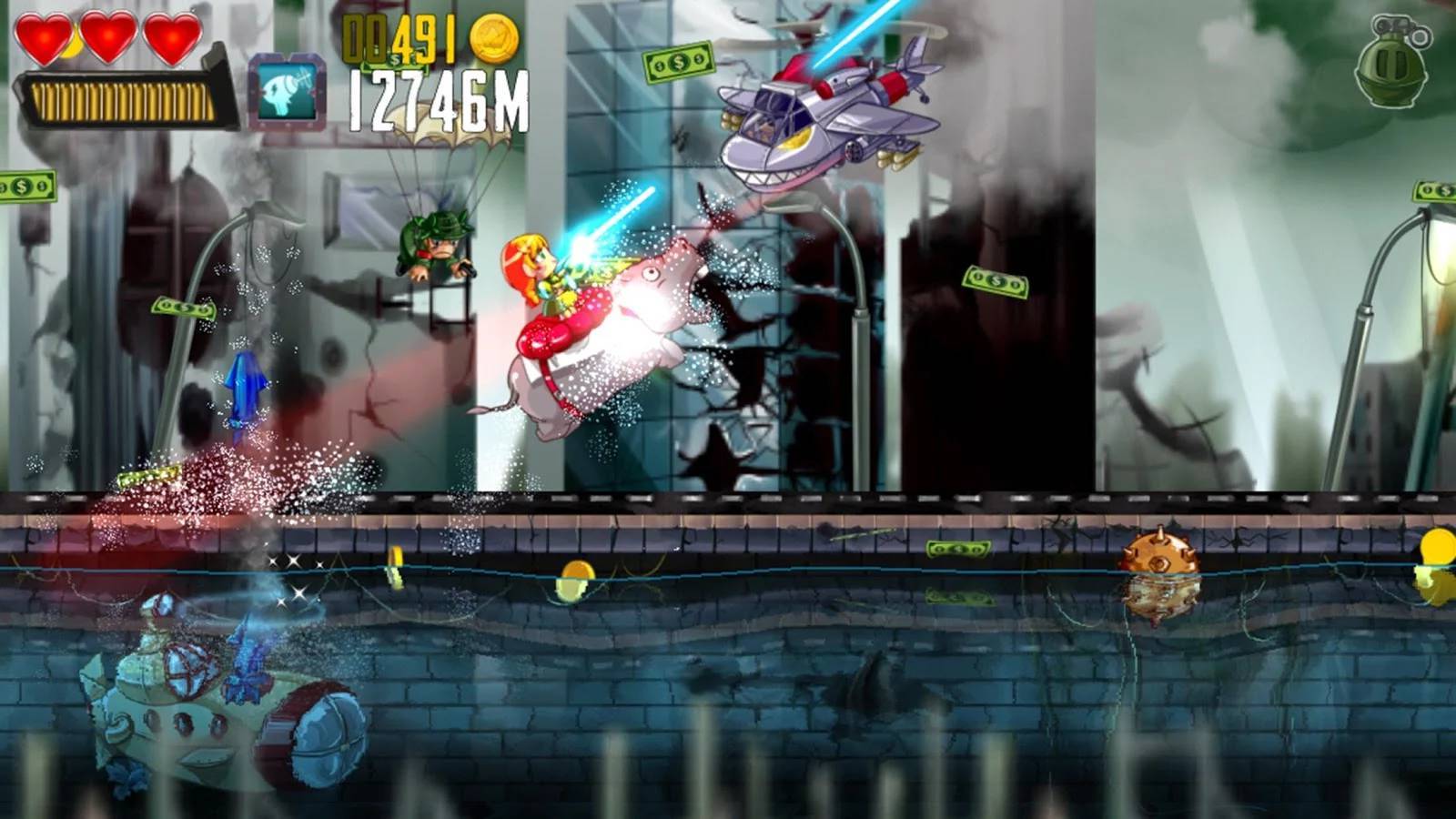 Completing these missions also gives me a lot of experience to tank up. Every time I play, I get around four missions to complete, and some of these missions involve catching something or involve shooting down several enemies.
Either way, it is always best to check out your missions beforehand and play the game to complete them. It gives me many chances to earn some rewards that I can use later on in the game.
Make sure to complete all daily missions as much as possible before heading back into the game. You might be able to use those rewards for a better purpose, or it could even help make your game much more accessible.
Shoot Everyone
What I love about Ramboat is that I get to feel like an action star. The game itself is built to be action-packed, so enemies come at you left, right, and center. However, Ramboat takes it to a whole another level by introducing enemies coming at you from underwater or up in the air.
With this in mind, I highly suggest that you take everyone down the moment they appear and never allow them to attack you. Shoot everyone and everything that you see on our screen. Position yourself properly so that you can take down everyone.
Through proper positioning, you get to be efficient in avoiding life-threatening attacks and take down enemies at the same time. You also get the loot that you need when you position your character in the right spot.
Play Poker
Speaking of collecting loots, I get to collect poker chips that fall from the sky now and then. I then get to use these poker chips to play poker at the end of each round which rewards me with better gear, new weapons, more hearts, a good amount of coins, and many more.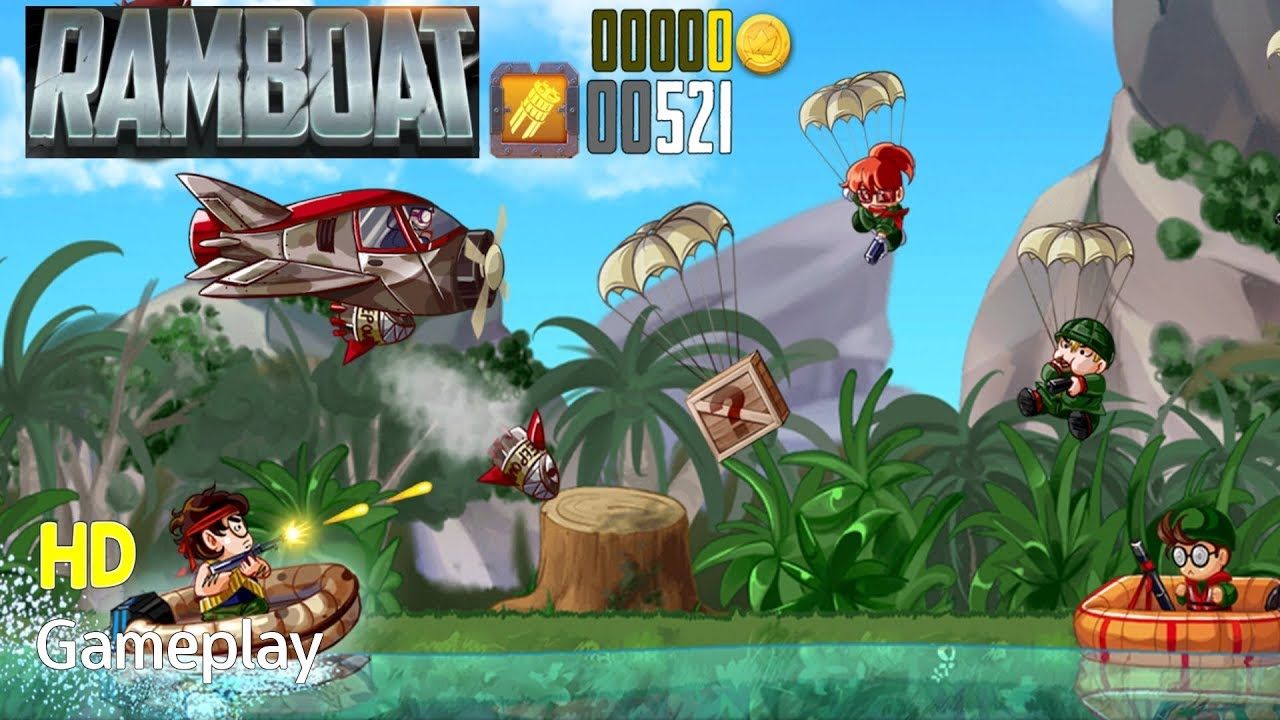 I feel like the poker game might be too random, but it is still a great addition to the game.
For those who have no idea how to play poker, this is an excellent introduction to a fantastic card game, but you can always play it for the rewards if you are not a fan of the card game.
Choose The Right Character
With over 12 unique members of the team, there is bound to be one that will be your favorite. I usually like the ones that deal the heaviest damage; however, some members provide different gameplay, so it is always best to try them all out and see which one is for you.
You can collect coins and other in-game items so you can purchase new characters. Completing missions and collecting poker chips also give you the chance to unlock new characters, buy new vehicles and new weapons. So make sure to collect them as much as possible, so you get to explore all the different characters in this game.
Each member has special equipment that they use and has their corresponding skill. These equipment and skills are important for the team as you fight off different enemies along the way. These skills provide something to the team that will help you overcome the different challenges in different missions.
Conclusion
Overall, Ramboat is a fun, action-packed game. Its arcade-style aesthetics bring back a lot of nostalgic memories for me, especially with other games from a similar genre.
This game takes me back to my younger days where I would sit in front of the computer and enjoy all the glory of shooting down enemies left and right.