Are you a fan of One Punch Man? Inspired from the popular anime, Mister Punch offers just that, that is, one punch kills. Developed by VOODOO, Mister Punch is an action game combining the elements of stealth, movement, and punches.
Mister Punch is a low-poly graphics game. The game concept is simple and easy to understand. The details of the game are minimum. There are walls to hide, ladders to climb and guards to watch out for. The guards are cautious enough to look out for the player. The player needs to make use of stealth and parkour to escape his site and ultimately end him with a punch.
The game tends to get harder each time you progress a level. The guard number is increased, weapons are given and obstructions are more. As you complete a set of levels, the world also changes. The player gets access to levels set in another world with new details. Moreover, the mechanics remain the same. That is, the player needs to avoid the guards to reach the chest filled with gems.
These gems help the player to develop his punching power. It can also be used to progress levels. The music is in sync with the game. The game design is similar to similar poly games developed by VOODOO, yet different in terms of mechanics. In conclusion, the player's way of handling stealth and movement matters a lot.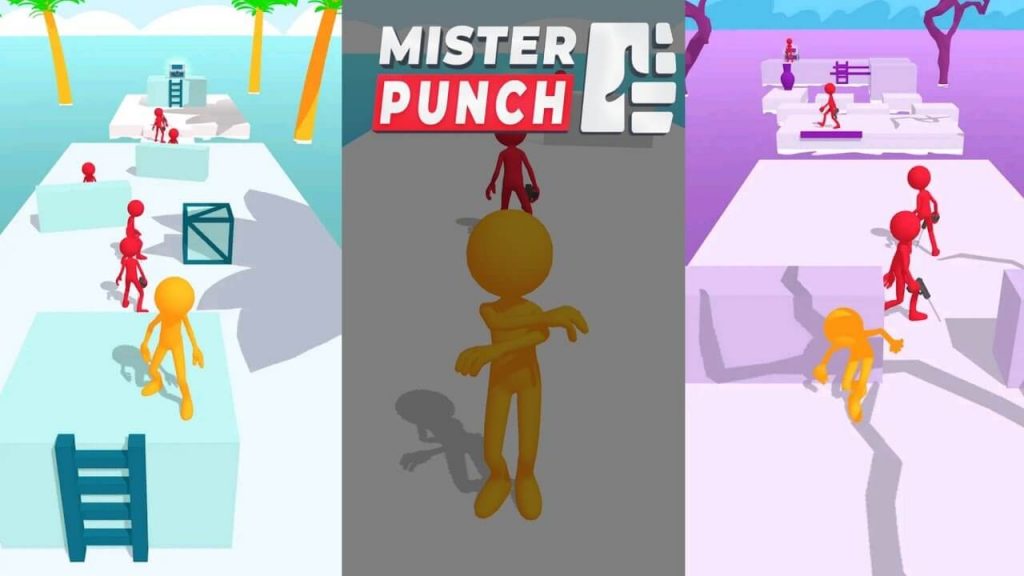 Mister Punch is available on both iOS and Android. It is free on App Store. The game requires Android 4.4 and up. It requires iOS 10.0 and later. It is available on AppStore only for iPhone and iPad. The developers promise updates in the coming weeks regarding bug fixes and new levels. If you are a fan of low-poly action games, make sure to check out Mister Punch.
---
Also Read: Most Popular Mobile Games of 2020