Baronnerie Games, a Montreal-based company, is pleased to announce the launch of Breach Wanderers. The game would officially come in 2021 to PC, Android, and iOS. The best news is that a demo would be made available digitally worldwide on October 7th as part of the Steam Autumn Games Festival. Working to present a challenging gaming environment for the players, the game developer aims at creating the most desirable games.
Breach Wanderers is made by pairing the RPG's, collectible card games, and roguelike deck builders. The game is a single-player, card-based game that gives players countless strategies to play with! All you have to do is to choose your hero, create your deck, and get ready to step into a cyber-fantasy roguelike adventure!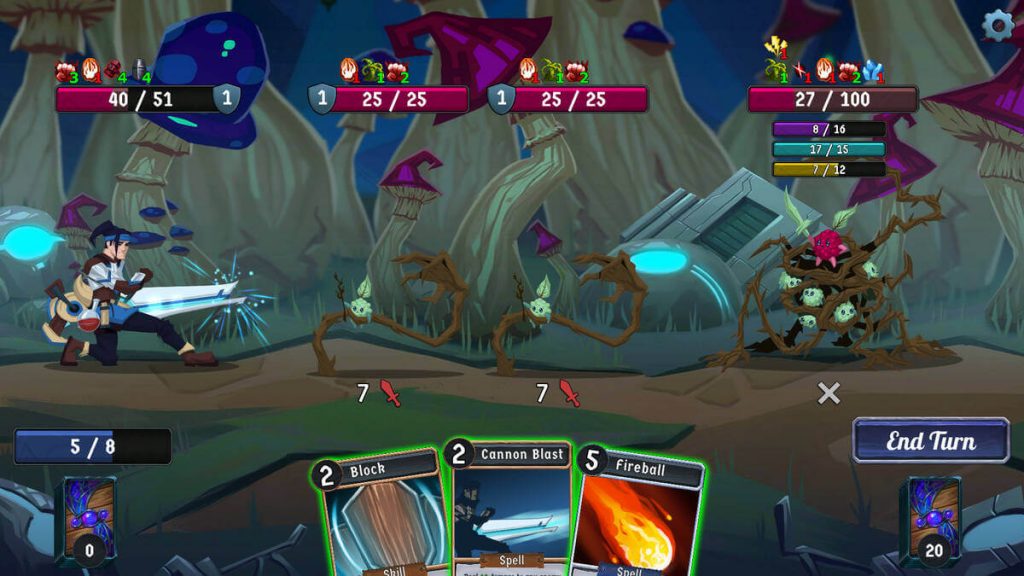 The game would have 8 playable characters, 5 areas to explore, and over 500 cards and items in total, at the release. Giving the ultimate card-playing experience, Breach Wanderers open up a world of strategic possibilities to play with, fighting through the breach. Take control of your deck and card pool before departing for a run. You will never get to see a card opposite of your desire!
Defeat all kinds of other players with your supreme game-plan with great graphics, and the best gameplay. Build your own strategy in the cards battlefield and customize your heroes to set them for the challenges that will befall upon them. Turn the tables in your favor with your genius strategies. Moreover, get to customize the game to your playstyle with customizable guild upgrades and skill trees!
Watch the trailer of the game right here :
Breach Wanderers has been developed by Baronnerie Games. The demo will be available digitally on October 7th from Steam. The game will be available digitally from Steam for $15.00 USD and free to play on mobile from the App Store and Google Play Store in 2021. For more details, you can check out the official website of the game.
---
Also Read: Beta Version of Badlanders – A Competitive Survival Shooter Game By NetEase To Release in October 2020