The famous all-about-games platform – NetEase Games, drops BADLANDERS – the Competitive Survival Looter Shooter Mobile. Top of all news, it is now accepting Pre-Registration worldwide!
On the enormous lands which have witnessed civilizations, the powerful fighters battle for treasure and glory. Badlanders' spotlight falls on loot-and-enhance gameplay. The game's sole purpose lies in bringing different experiences to players worldwide.
Best features of the game

:
Loot and Shoot for a High-Yielding Escape
Here the 25 badlanders have their eyes fixed on their varied objectives. You as the badlanders can chase the enemies and take them head-on to strip them of their loot. In addition, it is an adventure to gradually build your own array of weapons from chests that you discover through the maps on your journey. In the field of Badlanders, some become rich overnight while others lose it all.
Build up an Arsenal, Assemble Your Own
In order to survive in this mysterious and tough journey, you would require a number of weapons to reach your destination. Increasing the chances of survival, players can build their own arsenal and intensify the power. Many of the props support customization. Players are to experience the extreme freedom of firearm modifications and gear up their competence!
Open Market, Open Economy
There is no restriction on trading in the game. Players are free to trade loots they gather from the battlefield. Even in-game purchased items can be resold for the marked price. Players are fully immersed in a carefully crafted eco-system for a different gaming style. GEAR UP! Get ready to enter the hot zone of riches and danger.
Download and Play Badlanders on Android Right Now:
As of now, the early access version of Badlanders is available to play in Indonesia, Philippines, Myanmar, Cambodia, and Laos. Even when the game will be globally released, the player's progress in the early access version will not be deleted. So if you are from any of these regions mentioned above, then you can simply download and play Badlanders via Google Play.
When will Badlanders Release Globally?
NetEase has not yet officially announced the global release date of Badlanders, but they have confirmed that the Open Beta of the Badlanders will Release on 23 October 2020. So make sure to Pre-Register for Badlanders via Google Playstore or Apple Appstore so that you can play the game as soon as it is released.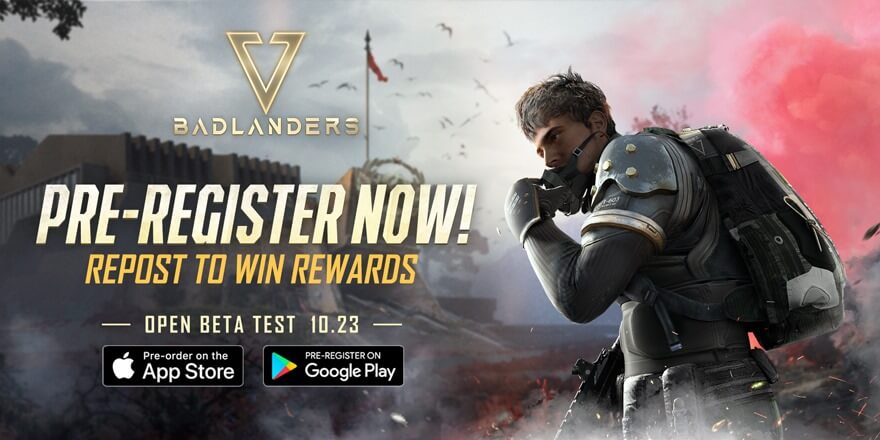 ---
Also Read: Ninja's Creed 3D Lands on Android and iOS