At the end of last year, while celebrating its 10th anniversary, Riot Games announced several upcoming projects. One of them was Legends of Runeterra, a card collecting game that's pretty similar to Hearthstone but set in Runeterra, the popular Leauge of Legends Universe.
However, when Legends of Runeterra was announced, the mobile game community jumped in joy when it was announced that along with PC, the game would also arrive on mobile devices. At that time, Riot Games announced that they would release this game at the end of 2020. However BETA version of Legends of Runeterra will release early in 2020, and the player will have the chance to try out the game at that time.
And that time has just arrived, The Beta Version of Legends of Runeterra Mobile has just been released. However, it is limited to Singapore.
Player who are residing in Singapore can now simply go to the local Google Playstore or Apple Appstore and Download the Beta Version of Legends of Runeterra and enjoy the experience.
Also Read: Release Date of Every Upcoming League of Legends Mobile Game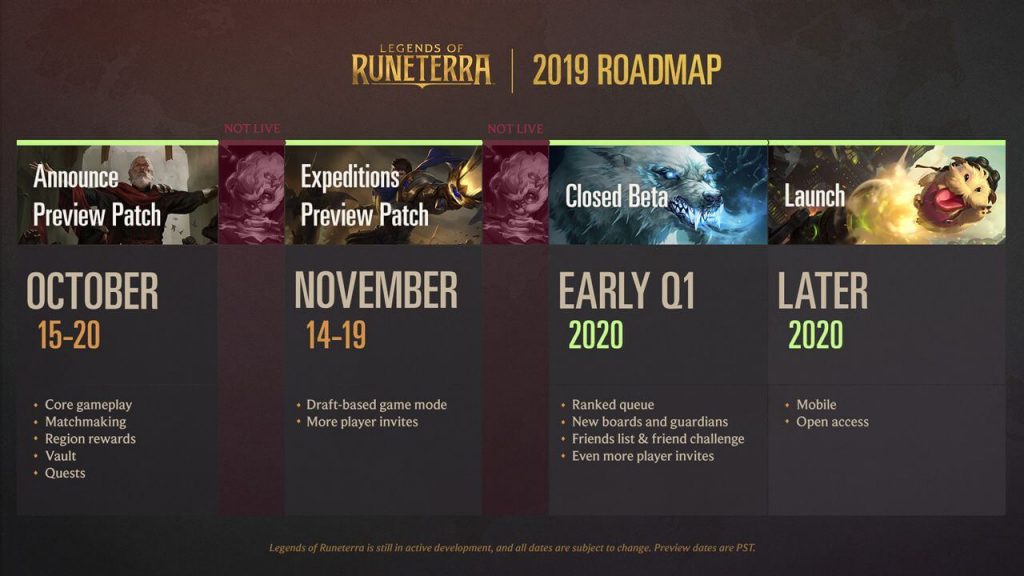 Talking of Global Release date of Legends of Runeterra, no exact date of release has been announced by the developers yet, but the game is scheduled to release globally at the end of 2020. As of now, the game is available for Pre-Registration on the Google Playstore.