Today's big news is that the Flagship game Soccer Manager 2021 has been launched. Soccer Manager ltd., a UK–based mobile studio creating football games since 2004, is proud to announce the launch of Soccer Manager 2021 on both iOS and Android. If being a top football manager is your one true dream, then Soccer Manager 2021 is for you!
Features of Soccer Manager 2021:
EXPERIENCE MATCHDAY LIKE NEVER BEFORE!
What's the fun in watching the match when you cannot feel the anxiety and thrill of the field? But here, watch the action come to life. Also, analyze your team's performance in live realistic 3D simulated matches.
MANAGE THE FOOTBALL TEAM IN YOUR OWN STYLE
You are liberated to choose your management style in the field. Moreover, unlock game-changing manager traits on your journey to becoming number one. Your choices will affect how your club achieves success and will influence your entire managerial career.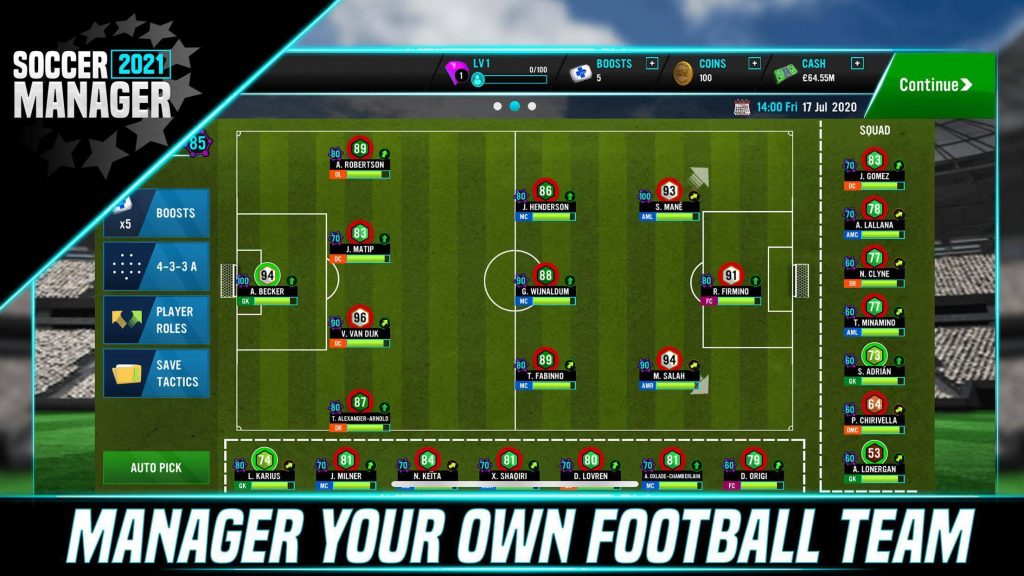 DEVELOP YOUR FOOTBALL CLUB
Build your club on and off the pitch. Scout and sign the best players, train them to become the best, and nurture the talent of the future with the club facility features.
BUILD A WORLD-CLASS STADIUM
Bring matchday to life by building a world-class stadium for your players to shine and your fans to cheer your team to glory!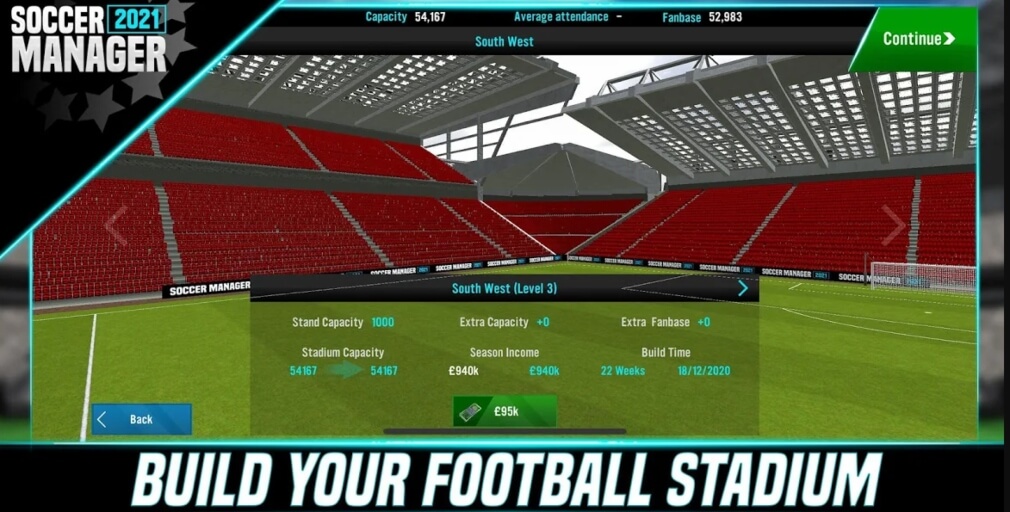 OUTSMART YOUR OPPONENTS
Plan your strategies. Become a tactical genius and experiment with different formations and instructions to overcome your opponents. You would have to make on the spot decisions to change the outcome of matches and achieve glory.
CREATE FOOTBALL HISTORY
Compete for success in the best domestic and continental competitions from all over the world. Become a legend of the game and make football history!
---
Soccer Manager 2021 is one of the best football management games! Get ready with your football team and put your management skills on a test! Play against the best or help uplift a struggling, lower league team fight for glory! You can download and enjoy the game now via Google Play or Apple App Store.
Also Read: Breach Wanderer – card-based battle game, by Baronnerie Games to release in 2021