Electronic Arts have finally released Madden NFL 21 Mobile Football, an ambitious football game with unique features. It is a follow up to Madden NFL Football and has been gaining attention worldwide.
Madden NFL 21 Mobile Football has a lot to offer than its predecessor. The player can experience football by managing the team, participating in tournaments, create/customize their character, build team, and more. There are various modes in the game. The Yard: Underground is a fast-paced gameplay that has fewer players. The player can also lead the team to SuperBowl, get Legends, and customize the team using different perks.
Pre-registered users have many rewards waiting for them. If you have already pre-registered for the game, make sure to check out this article for more details.
Also, Madden NFL 21 Mobile Football offers modes like Arena H2H and Overdrive to play with friends. Similarly, the player can play anywhere, be it mobile, console or PC. The game supports cross-platform play. The rewards received wouldn't change irrespective of what you play on.
The good-looking graphics and design is another highlight of the game. The game might provide a smoother experience on high-end devices. The gameplay is top-notch. The game can literally keep you invested for hours. In conclusion, if you like sports with the elements of simulation, the game is definitely for you.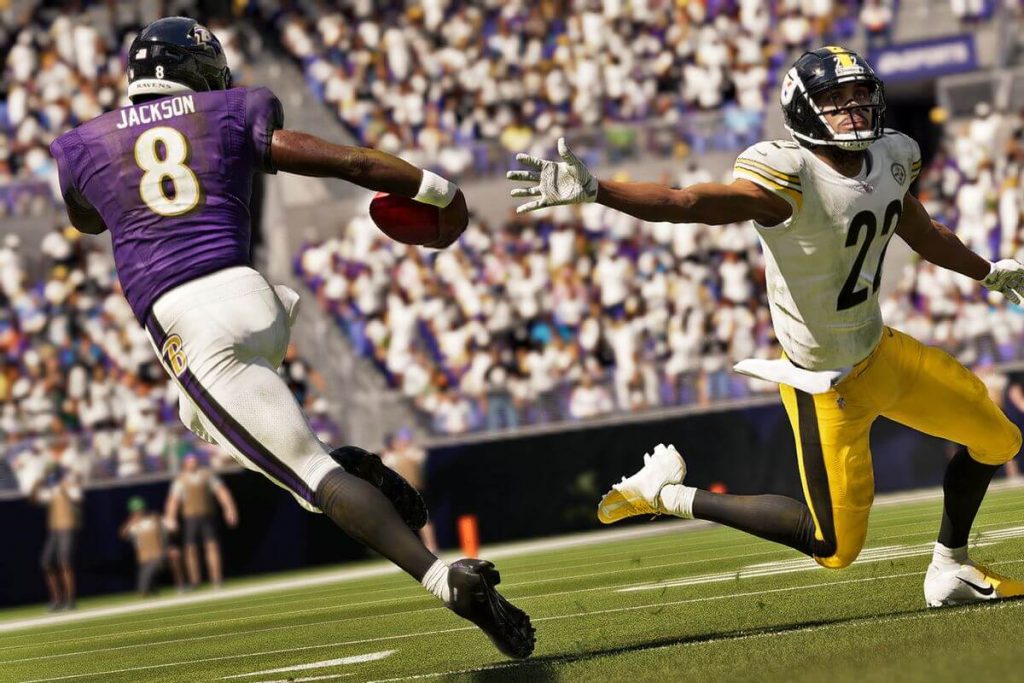 Madden NFL 21 Mobile Football is available on both iOS and Android. It is free on both AppStore and PlayStore. For Android, the requirements vary with the device. For iOS, it requires version 12.2 and above. The developers plan to bring updates in the coming weeks related to lag fixes. There are in-game purchases. If you like football, please do check out Madden NFL 21 Mobile Football.