SNK, in association with Tencent's Timi Studio, has announced a Metal Slug Mobile Game. Metal Slung franchise has been out of the gaming industry for quite some time; and it looks like the company wants to bring the franchise on the new platform and become an instant attention grabber.
The title has been temporarily titled 'Metal Slug Code: J,' and going by the trailer, it looks like a sidescrolling shooter game liker other games in the series but this time on the mobile platform. You can have a quick look into the game via the official trailer of the game attached below.
The controls of the Metal Slug mobile game will be pretty smooth, as we can see in the trailer. The player will be able to control the character's movement via the virtual joystick at the left side of the screen while the right side of the screen will feature buttons for jumping, firing, and using skills.
The gameplay looks super cool, and the art style and music makes it even better. And if that is not enough to convince you to wait for this game, then the fact that it is being developed by Timi Studios should, because this studio of Tencent has given the mobile gaming community games like Arena of Valor and Call of Duty Mobile and is also working with the Pokemon Company on Pokemon Unite.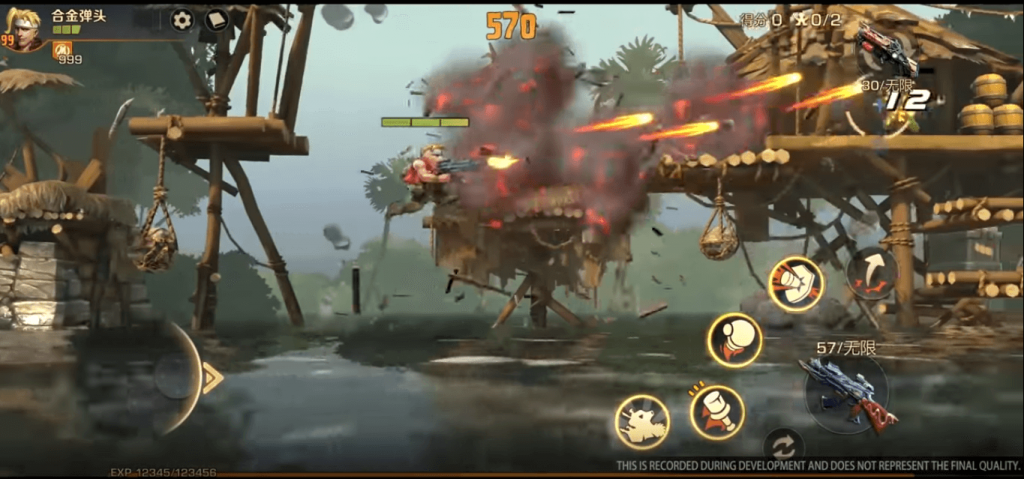 In short, the Metal Slug Mobile Game is going to be super good, and we are super excited for its launch. However, the developer has not even given an estimated release date, so it's pretty clear that the game will not launch anytime before 2021.
---
Also Read: EA Officially Announced To Soft-Launch Apex Legends Mobile By the End of 2020