Call of Duty mobile season 7 is halfway done, and to make things more exciting, Call of Duty Mobile is revealing a lot of exciting new content. One of which is the addition of a brand new gun, 'Chopper.' Most players think that a new gun means you will have to spend a lot of CP to get their hands on it, but that is not really true.
At the moment, Chopper Guns have two variants in the game. The 'Chain Reaction' is a paid one which you can only get via the lucky draw, and it will cost you over 11,000 CP, so let's just not talk about it. The second is obviously the normal version of 'Chopper,' but that is free, so Yay!.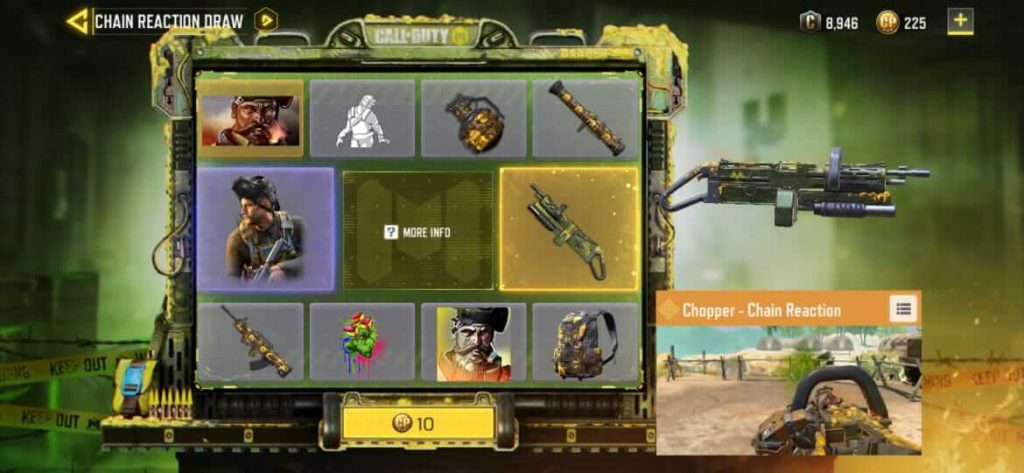 Chopper is an insane LMG; its reload speed in super quick, almost equivalent to that of any Assault rifle. The gun can hold a magazine size of 120 Bullets (with extended mag). So basically, you can keep spamming the gun until then the enemy gives us an comes in your line of fire. The only negative thing about this gun is the ADS (scope opening) time, which is really slow.
The players can claim the free version of Chopper LMG by completing the K/D Critical challenge. And on the bright side, you will also get a few other rewards as well.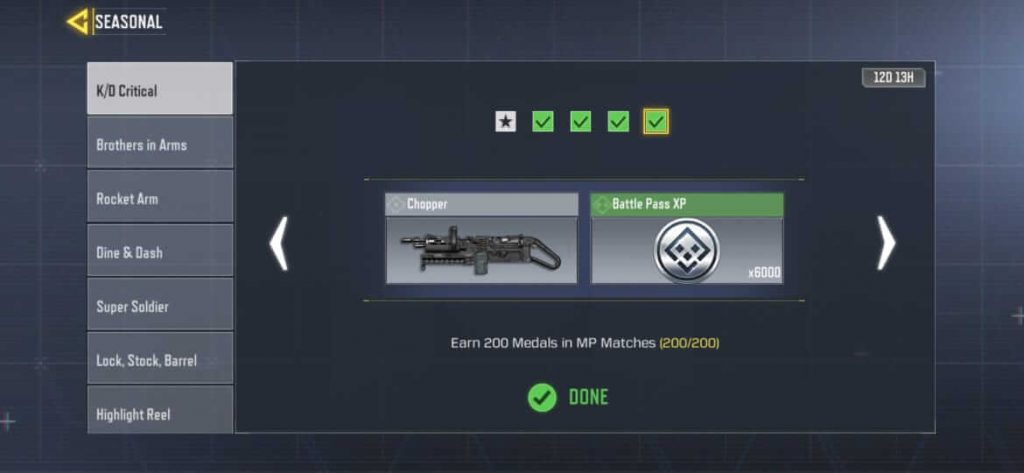 Here is the list of tasks that you will have to complete to get the Chopper LMG in Call of Duty Mobile for Free. One important thing to keep in mind is that you will have to complete the Challenge 1 first and then complete Challenge 2 and so on. You cannot do the vice-versa.
Earn Double Kill Medal in Multiplayer Matches 8 Times
Earn Triple Kill Medal in Multiplayer Matches 5 Times
Earn Survivor Medal in Multiplayer Matches 3 Times
Earn 200 Medals in Multiplayer Matches
Chopper LMG is a unique gun in Call of Duty Mobile since you cannot ADS with this weapon; therefore, you cannot equip any scopes in the gun. As a result of which you can only equip 3 pieces of equipment on this gun.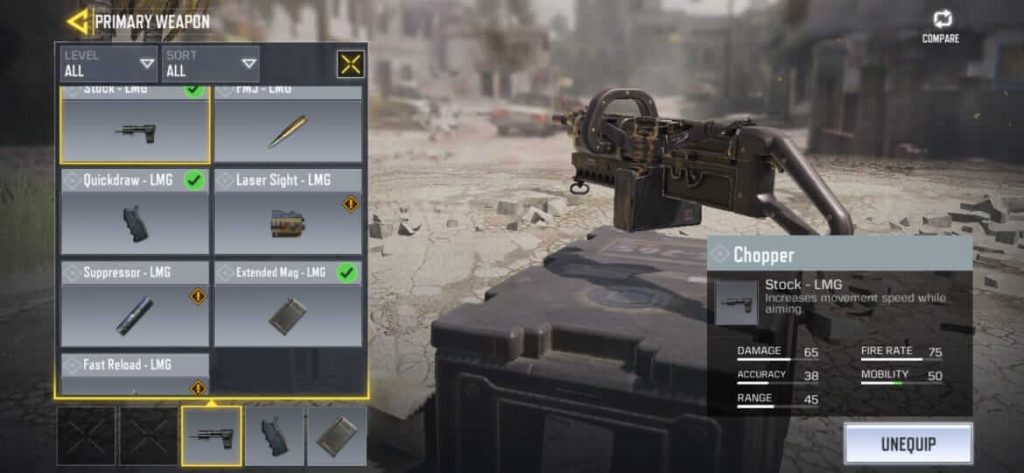 You can select from Stock, FMJ, Quickdraw, Laser Sight, Suppressor, Extended Mag, and Fast Reload. If you are thinking, where is Foregrip? Then let us tell you that Foregrip is not available on the Chopper LMG due to its way of holding.
---
Also Read: Call of Duty Mobile Crosses 250 Million Downloads, Beats PUBG and Fornite Mobile