The Pokémon Company, during a live-stream event, announced it's upcoming game, Pokémon Unite. Going by the trailer, it looks like a 5v5 real-time team-based strategy game, to put it into simple words a MOBA Game just like League of Legends and Arena of Valor, but set in the Pokémon world.
If you are hyped with the announcement of Pokémon Unite and want to know more about the game, then you have come to the right place, because today in this post we are going to share with you everything you need to know about this upcoming Pokémon MOBA game 'Pokemon Unite'.
What is Pokémon Unite?
Pokémon Unite is an officially licensed game by The Pokémon Company, developed by Tencent's Timi Studio. Talking about the gameplay of Pokémon Unite, it will feature a 5v5 team-based battle game, the core mechanics of the game will be pretty similar to that of any mobile MOBA like Arena of Valor.
The game is exclusively designed for the Mobile and Switch platform. And Since Timi Studio has already worked on Honor of Kings, which is the most popular Mobile MOBA in the world, it's international version is popular with the title 'Arena of Valor'; therefore, you can expect a lot from Pokémon Unite.
Pokémon Unite will be a free-to-play game that will support cross-play. However, there will be a lot of in-game optional purchase options.
When Will Pokémon Unite Release?
As of now, neither The Pokémon Company nor Tencent Games have revealed any details with respect to the release date of Pokémon Unite; however, according to the rumors, you can expect to see a beta version of the game before the end of the year.
Which Pokémons You Can Use in Pokémon Unite?
There will be many options available for the players to choose from, and also news Pokémons will be added with every update after the game launched. However, for now, the confirmed playable Pokémons in Pokémon Unite are Pikachu, Charmander, Squirtle, Bulbasaur, Machop, Snorlax, Haunter, Talonflame, Clefairy, Riolu (as well as all of their evolutions).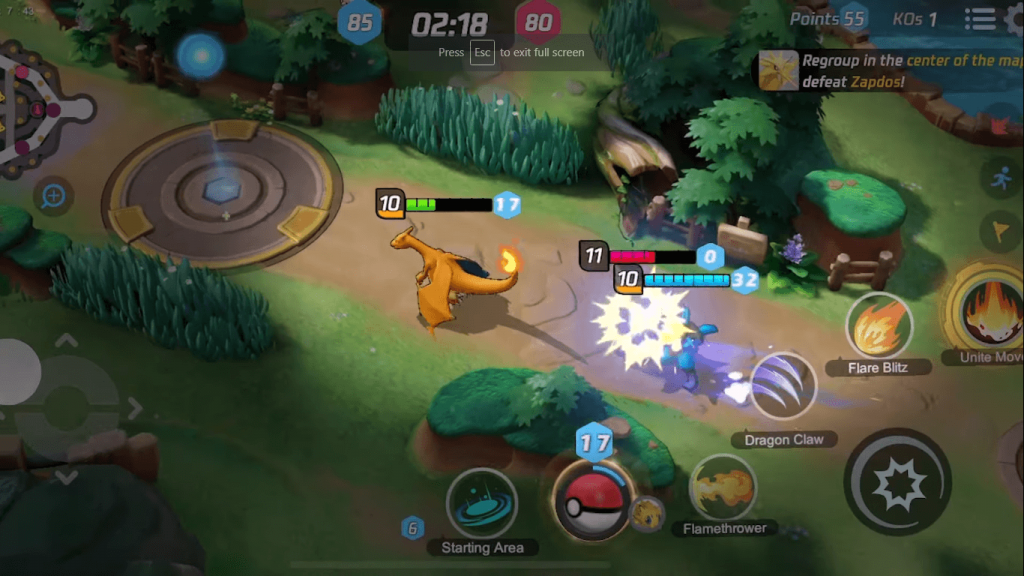 ---
So that's it for this post, you can follow the official twitter handle of Pokemon Company or stay tuned with MobileModeGaming for all the latest news and updates on Pokemon Unite Game.