Andrew was a police officer. With his strong sense of justice, he spent most of his time chasing criminals. His singlet was his lucky charm; he had already lost count of the number of fights he survived wearing it. Searching for the truth behind everything was his call of duty.
All the players who start playing Free Fire get three characters by default: Andrew, Adam, and Eve. Adam and Eve do not have any special ability, whereas Andrew comes to the Free Fire with a special ability called 'Armor Specialist,' which decreases vest durability loss.
Every character of the Free Fire is unique in itself because of the special ability, that brings a new gameplay experience with each character. In this post, we are going to share the complete details about the Andrew character and some tips & tricks about its usage.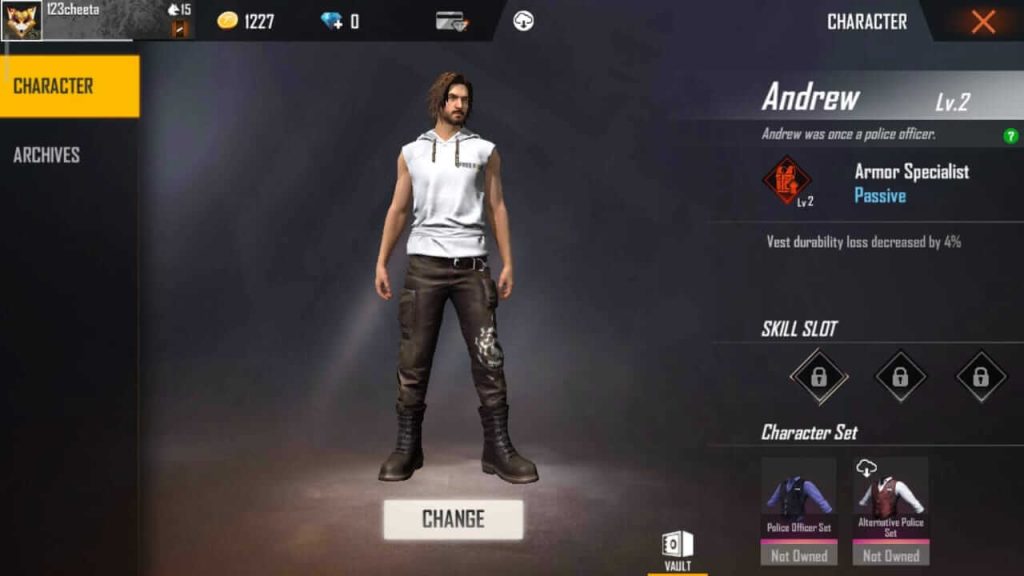 COLLECT ANDREW'S MEMORY FRAGMENT TO UNLOCK
LEVEL 1: Vest durability loss decreased by 2%
LEVEL 2: Vest durability loss decreased by 4%
LEVEL 3: Vest durability loss decreased by 6%
LEVEL 4: Vest durability loss decreased by 8%
LEVEL 5: Unlocks Alternative Police Set.
LEVEL 6: Vest durability loss decreased by 10%
LEVEL 7: Andrew's Achievement
LEVEL 8: Vest durability loss decreased by 12%
As mentioned, Andrew can take more damage to vest compared to other characters, which makes him perfect for both team matches and solo matches. Because in both situations, surviving is the most important. If enemy and you both start firing at each other at the same time, and if you have Adrew, you will win the fight, as generally, aim goes to vest only.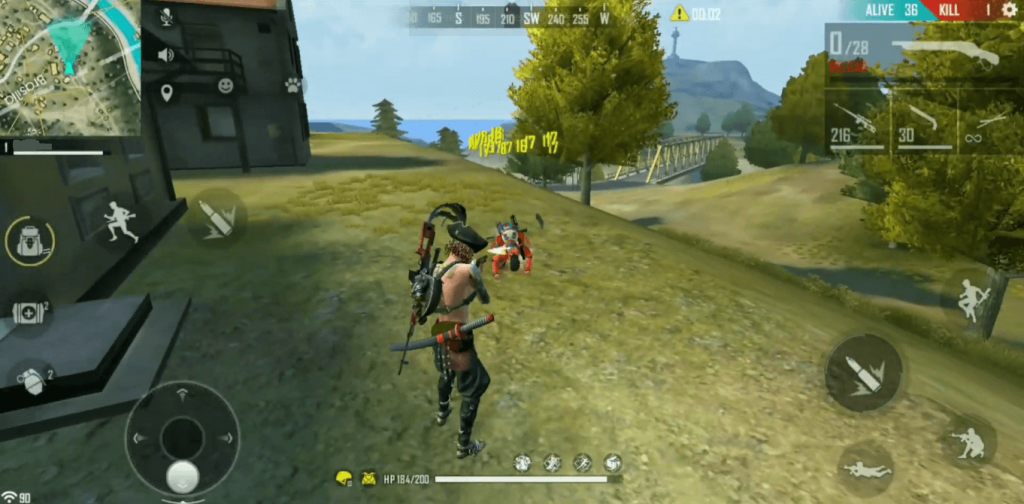 In team matches, Andrew can lead the squad because the one leading the squad always has to take more damage than the teammate following him. Because as soon as he becomes visible to enemies, all of them shoot at him.
In solo matches also, where you do not get the chance to get knocked down (as you get directly killed), Andrew is the best option. Because in solo matches, the one who can bear greater damage always wins. Also, if you are in open ground and enemy shoots at you, you have more time than other characters to get the cover.
Andrew does not have the ability that can benefit the whole team, but in tough situations, he can alone take down the whole enemy team to save his teammates. So the player with good clutch talent can prefer to take Andrew. You can refer to our Free Fire Characters Guide to understand the use of each character.
Also Read: How To Get Diamonds In Garena Free Fire
Stay tuned with Mobile Mode Gaming (MMG) for the latest Garena Free Fire News & Updates!