Two months from today, we published a post informing you all that a new character called 'Andy' will be added to PUBG Mobile in season 13. And as always, our prediction has come out to be true once again. Today in this post, we are going to share with you every major to minor details you must know about this upcoming PUBG Mobile Character, so let's begin:
PUBG Mobile Andy Character Release Date?
The developers have confirmed that the brand new Andy Character will be added to PUBG Mobile on 14 June 2020.
Andy is a magician and Puppeteer. His story is that he lost his job due to an accident, and to take revenge, he taught himself to become the master of guns.
What is the special skill of Andy?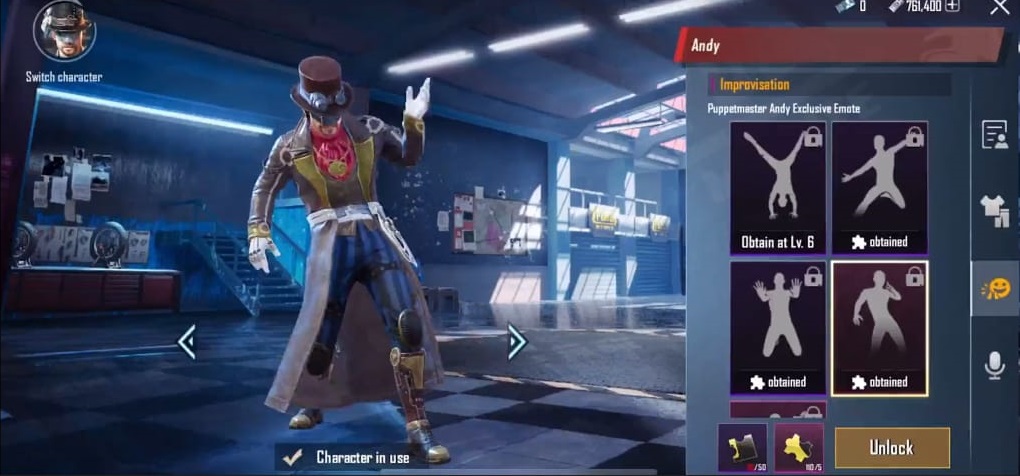 Andy is a master of all weapons and can reload any weapons quicker than any other character. Thus, Andy will be a perfect choice if you run out of bullets and die because of reloading. However, keep in mind that these special character skills only work in EVO Ground.
What is the price of Andy?
Andy will be available to purchase via 1200 UC in PUBG Mobile. However, the player can use coupon codes to lower the price of the character.
Outfits of Andy

:
Like other characters, Andy will have multiple exclusive outfits that will unlock for free as the character level increases. In addition to this, an exclusive crate will also be available in the crate section where you can spend UC and gain more outfits for the Andy Character.
---
Also Read: PUBG Mobile: New Armory Arena Mode Will Be Added In 0.19.0 Update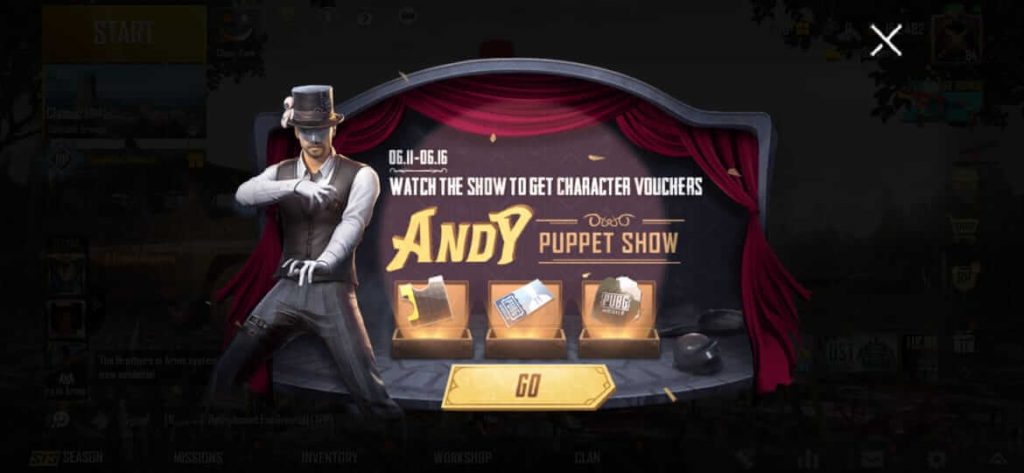 The developers have also added an in-game event called 'Andy's Puppet Show,' which has already begun from 11 June and will end on 16 June. In this event, players can simply log-in daily to collect in-game rewards such as character shards and character coupon code, which they can then use to purchase Andy Character by spending less UC, basically to get a discount.