We have sad news for all the Call of Duty Mobile Fans, The brand new season 7 of COD Mobile was all set to arrive in the game on 6 June 2020. However, Activision has just announced that the release of Call of Duty Mobile has been delayed indefinitely due to some circumstances.
On the Official Social Media channels of Call of Duty Mobile and Activision, the company has stated that 'While we all look forward to playing the new season of modern warfare, Warzone and Call of Duty: Mobile, now is not the time. We are moving the launches of Modern Warfare Season 4 and Call of Duty: Mobile Season 7 to later dates. Right now, it's time for those speaking up for equality, justice, and change to be seen and hear. We stand alongside you.'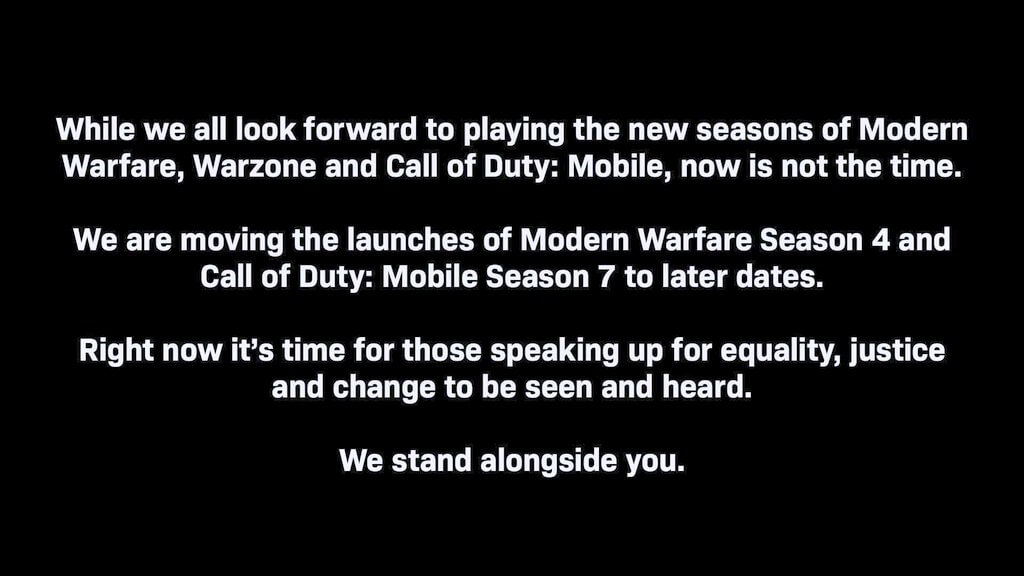 What is the Reason for COD Mobile Season 7 Delay?
In the USA, George Floyd 46-year-old bouncer was killed by a Minneapolis police offer who knelt on the man's neck, suffocating him to death. Following the death of an unarmed black man, protests have erupted across the United States in the past few days.
As a result of these conditions and to support the protesters, Activision has announced that they stand by them, and therefore they have delayed the launch of Call of Duty Mobile Season 7 to a later date.
Removal of In-Game Announcement
If you have recently logged into Call of Duty Mobile, then you must have come across the in-game announcement stating that the COD Mobile Season 7 will launch on 6th June 2020. (As shown in the image attached below).
But this announcement has also been removed from the game, further confirming that the release of COD Mobile Season 7 has actually been delayed.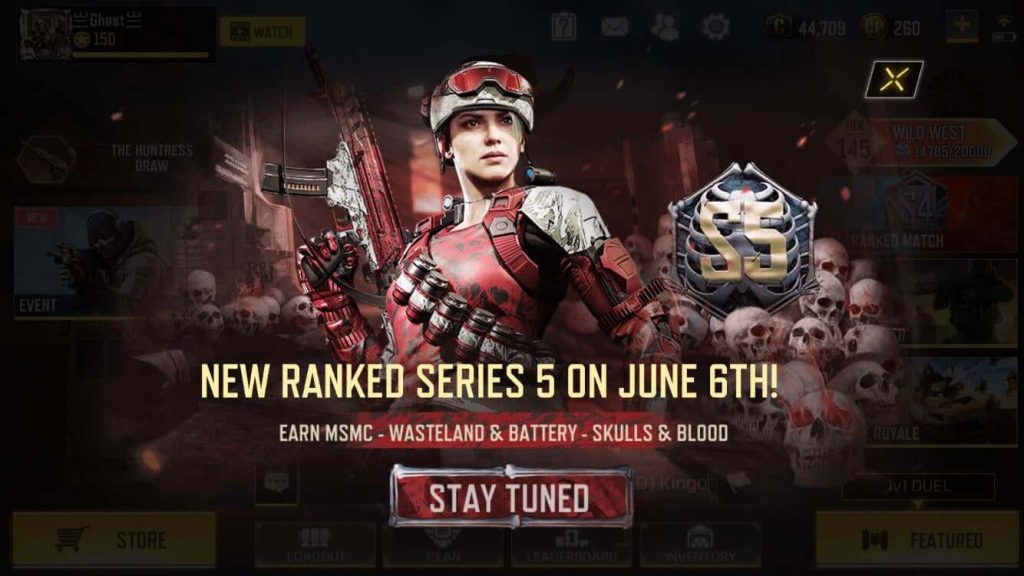 What is the New Release Date of Call of Duty Mobile Season 7?
Earlier the season 7 update was to arrive on 6 June, but now it has been delayed. Activision has not given any information regarding the new date for the update, but it looks like COD Mobile Season 7 will now release around Mid-June.
---
Also Read: Call of Duty: Mobile Season 7 Free Battle Pass Rewards Revealed
So that's it this post, We are super disappointed with the delay, but on the other hand, we stand by Activision's decision because it's for a good cause. What are your views on this news? Do let us know in the comments section below.